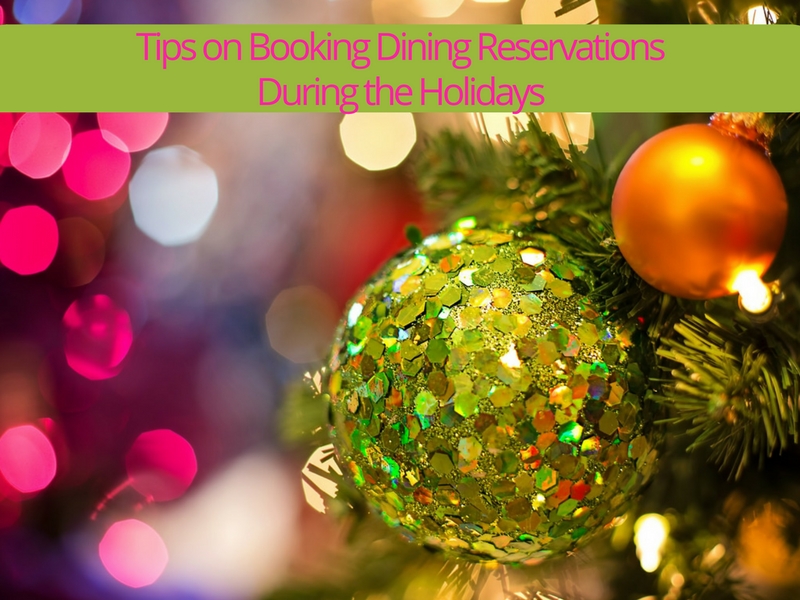 Dining during the Holidays is a wonderful tradition. You can create special memories without the added holiday stress by following these simple tips and recommendations for a successful dining experience:
 Tips On Booking Dining Reservations During the Holidays
Call at least 2 weeks in advance for a restaurant reservation during the holidays. You would be surprised how quickly they book up. Not everyone wants to cook a honey baked ham for a party of seven.
Look up directions in advance if you have never been. Plan on getting there on time with traffic in mind.
If you are running late, call ahead and let the restaurant know. They will appreciate the heads up.
If you have a special table or a server in mind, or you are celebrating a special occasion be sure to note that in your reservation.
If u have small children, make the reservation early around 5pm. This way you beat the dinner rush and can be back for bedtime.
If you have any diet restrictions the restaurant might need to know about, let them know in advance so they can check with the chef.
Research the menu ahead of time to see if it will accommodate every taste bud.
Research the dress code before you go
Bring Cash for Valet Tips