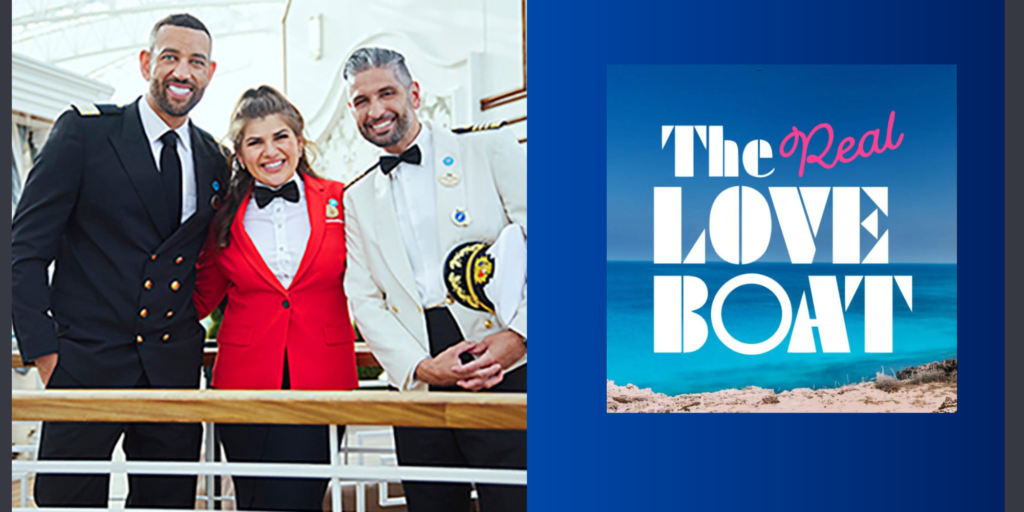 Did you grow up watching the original Love Boat? It's crazy to think that back in the 70/80's cruising was mostly considered a past-time for the elderly and very wealthy. Fast forward to today and cruising is cruising viewed as a great way to see and experience some of your wish list destinations. For those of you who miss watching the love boat, I have some great news for you! CBS is creating a new series called "The Real Love Boat". This is not a reboot or a remake. It's an all new reality show with three Crew members and twelve Singles that join hosts Rebecca Romijn and Jerry O'Connell on a luxury Princess Cruises ship through the Mediterranean.
The ship's Crew members – Captain Paolo Arrigo, Ezra Freeman (Bartender) and Matt Mitcham (Cruise Director) – play pivotal roles in the matchmaking and navigation of the romantic yet sometimes turbulent waters, just like the beloved original scripted series "The Love Boat." With over 40 combined years working in the industry, Arrigo, Freeman and Mitcham bring their real-world expertise to help the Singles look for love in this adventure of a lifetime.
Singles experienced in the ups and downs of romance come together on THE REAL LOVE BOAT to find a true love connection while visiting and competing in some of the world's most beautiful cities, including Barcelona, Marseille, Rome, Santorini, Athens and more. A shoe designer, firefighter, nurse, teacher and landscape architect are among the men and women setting sail on the romantic adventure. From divorce and broken engagements to terrible online dating experiences, being unlucky in love has not discouraged these Singles from seeking true romance.
Throughout the season, Singles embark on destination dates and compete in challenges to test couples' compatibility and chemistry, while earning valuable rewards. The romantic waters will be tested when new Singles come aboard, and those who don't find a match will "Shove Off" and be left behind at port. After nearly one month at sea, one winning couple will dock in the final port and take home a cash prize plus a once-in-a-lifetime trip courtesy of Princess Cruises, the series' exclusive cruise line partner.
The series premieres Wednesday, Oct. 5 (9:00-10:00 PM, PT/ET) on the CBS Television Network and will be available to stream live and on demand on Paramount+.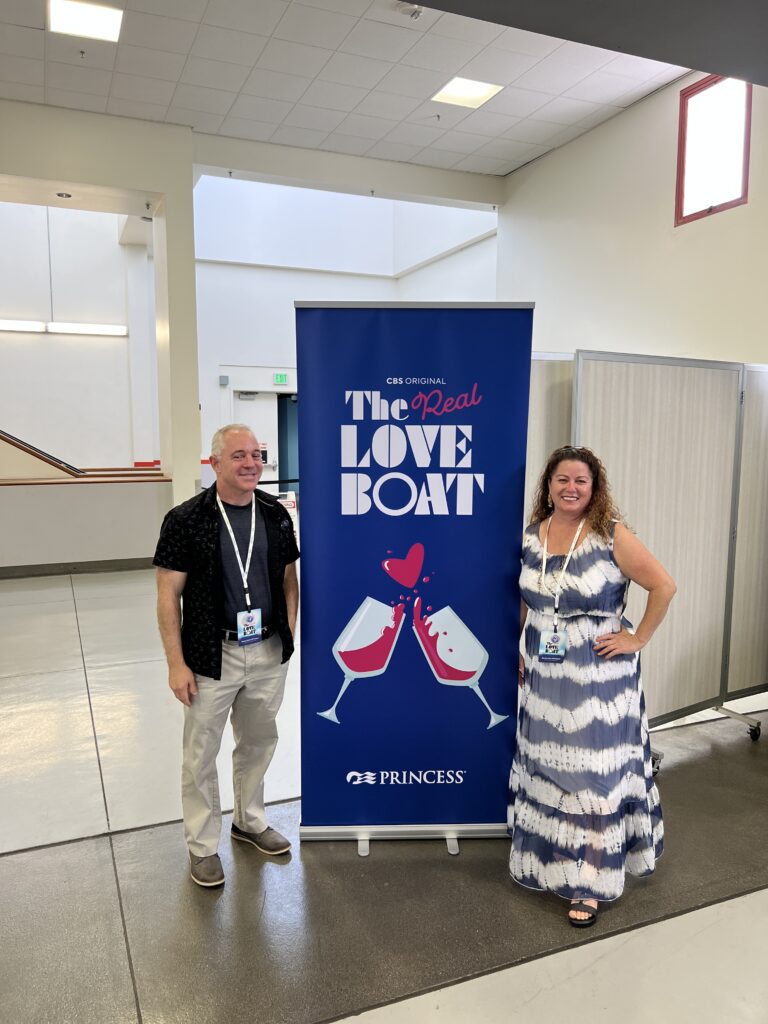 Recently we attended a kick-off party for the new show and had an absolute blast mingling with the cast onboard the Discovery Princess. We met Captain Paolo Arrigo, Cruise director Matt Mitcham , Ezra Freeman the barender and saw celebrities such as Charo, David Faustino, Jill Whelan and Ted Lange! Everyone was so friendly and completely down to earth. It ally got me excited to watch the new  season that is airing TOMORROW OCTOBER 5TH! The ship was completely decked out and they had an incredible reception with amazing food and drinks. Beautiful ice sculptures like you have never seen and a decadent 4-tier cake complete with an anchor and life ring.
The evening started out with some fun dancing from the Princess dancers.
Then we enjoyed listening to some of the cast and crew  talk about how much fun they had filming.
We even heard from Jerry O'Connell and his wife Rebecca Romijn even though they weren't physically onboard. They actually had to fly to NY for a different launch party.
Then we got to mingle with the stars and eat caviar and sip on cocktails. Princess completely outdid themselves in this star studded event!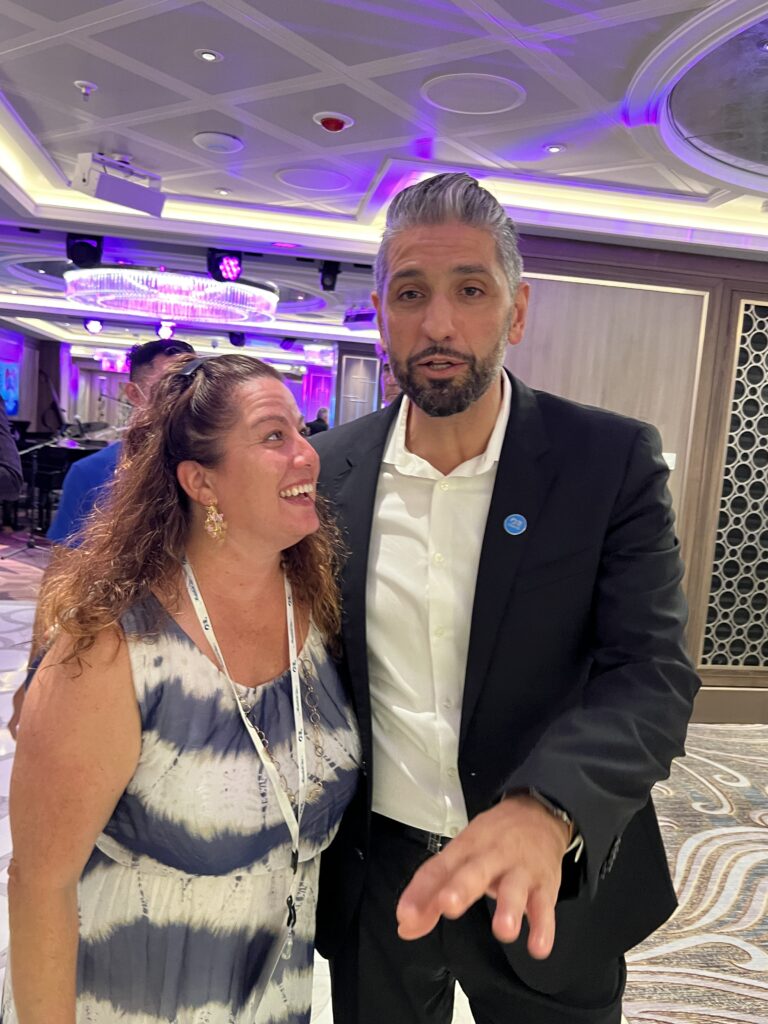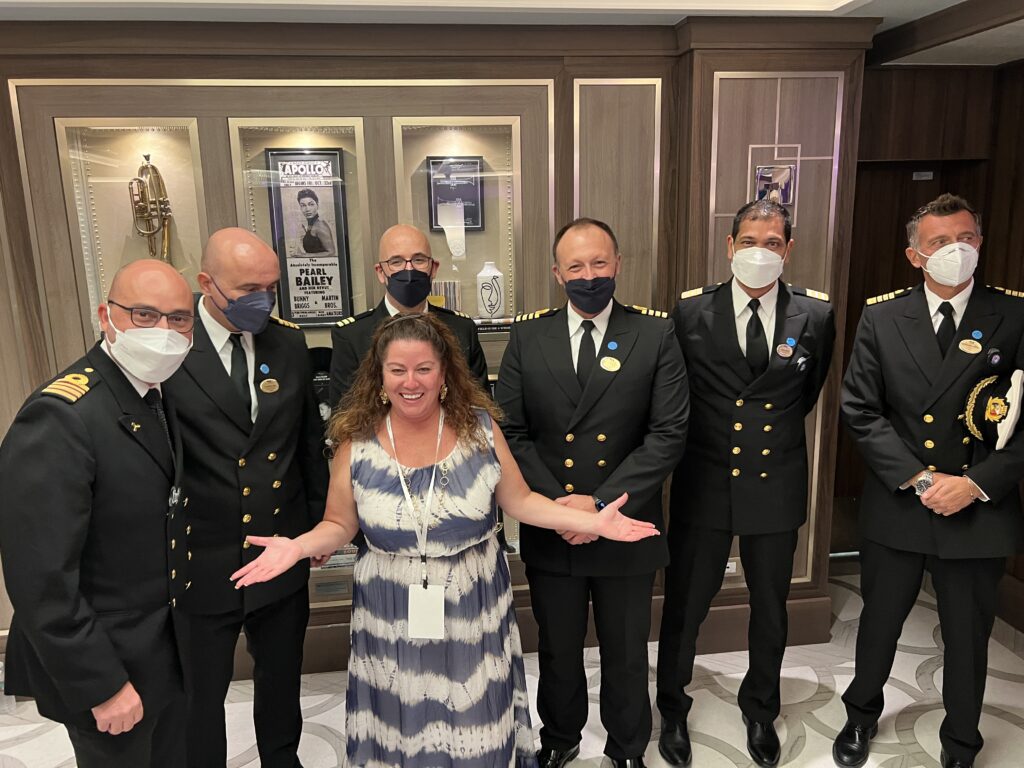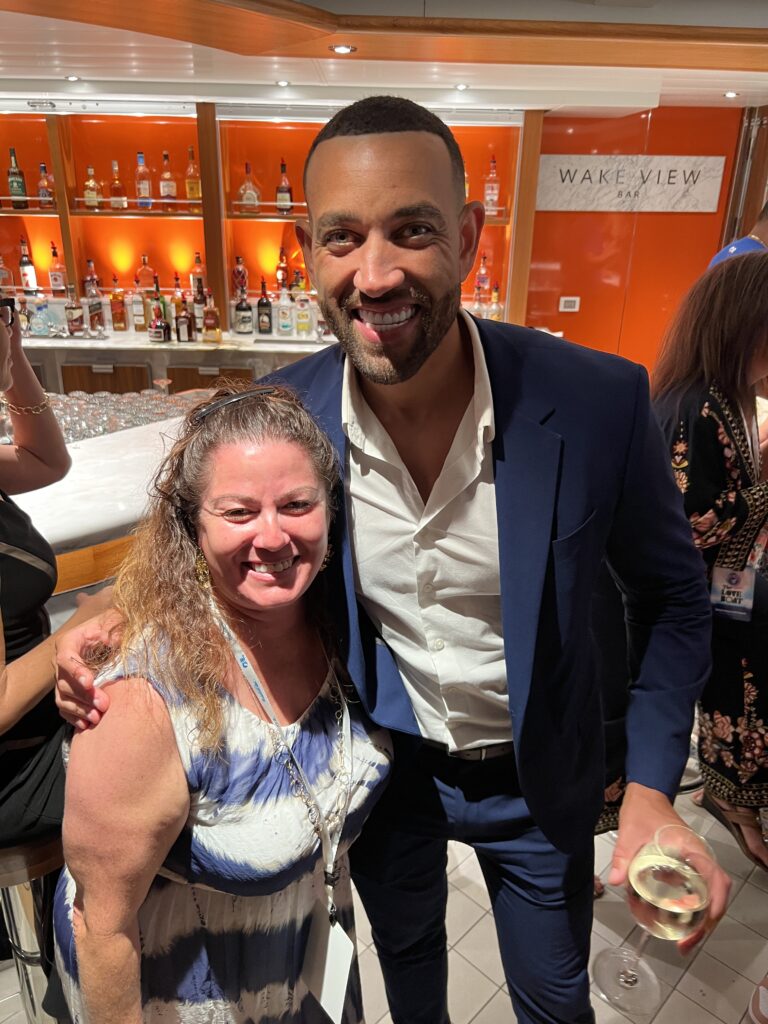 Princess Food
Princess Cruises always serves up the finest cuisine around. And for special events they shoot for the stars. Here are some items we enjoyed while onboard.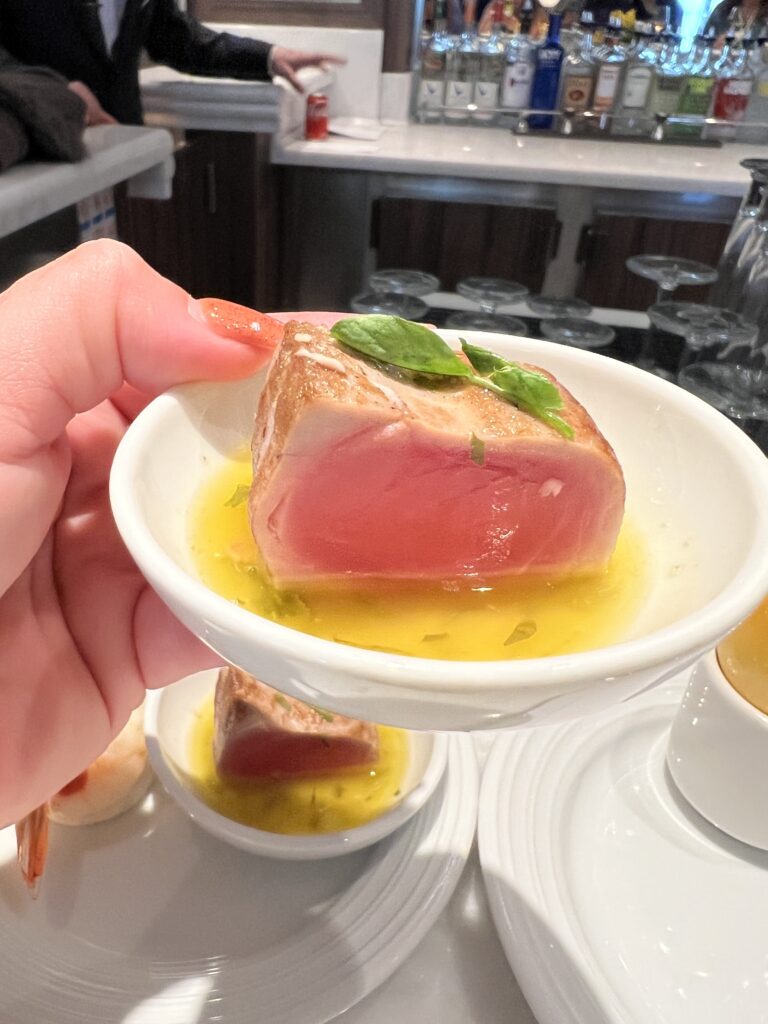 Ahi Tuna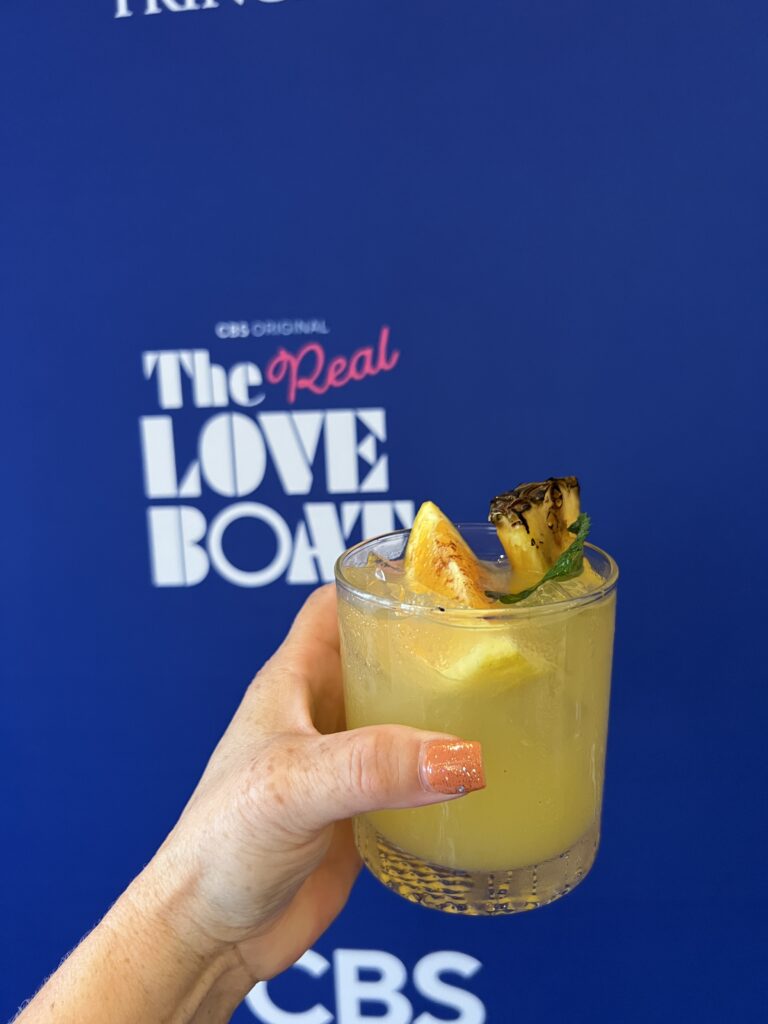 I couldn't get enough of the crab claws!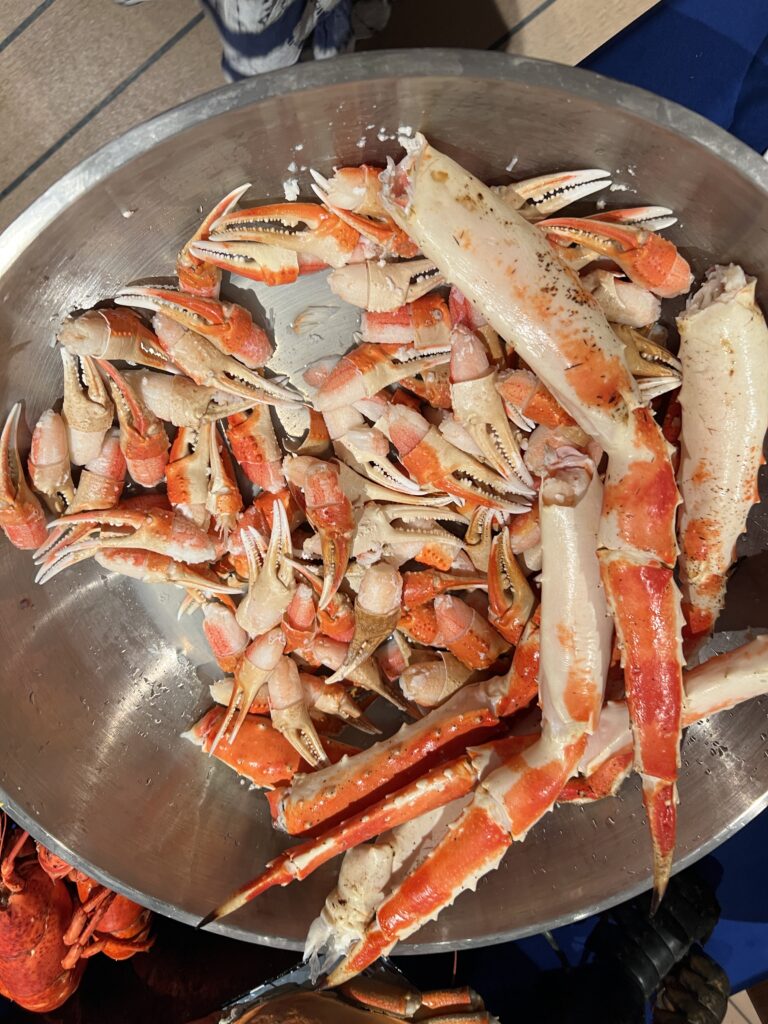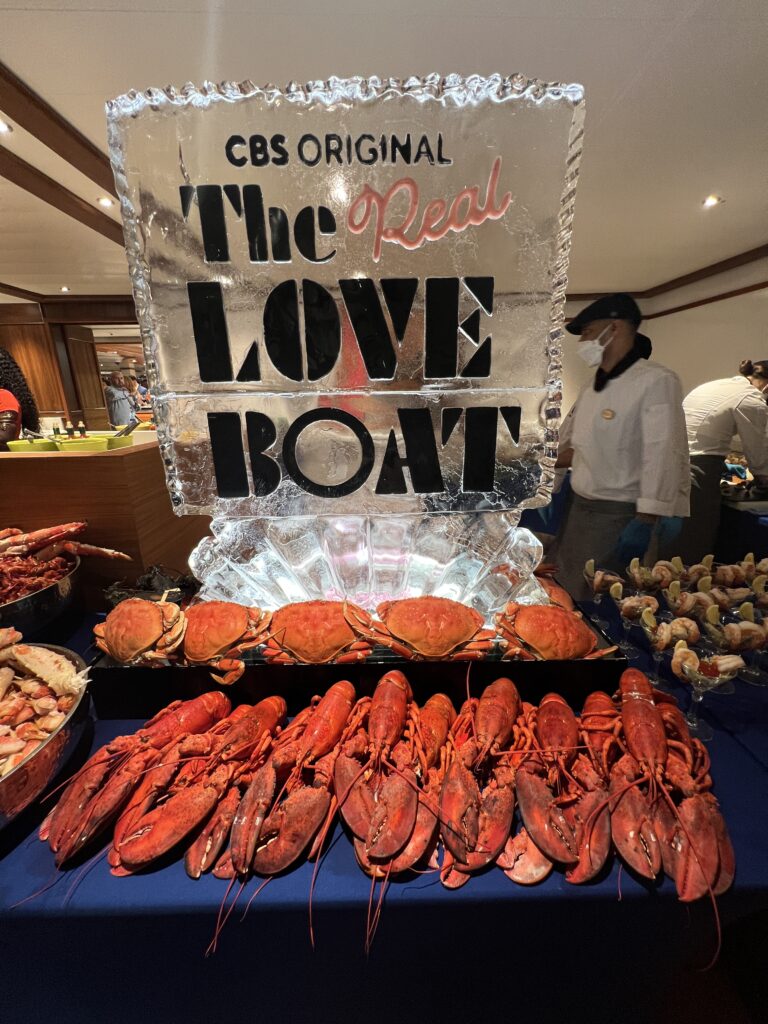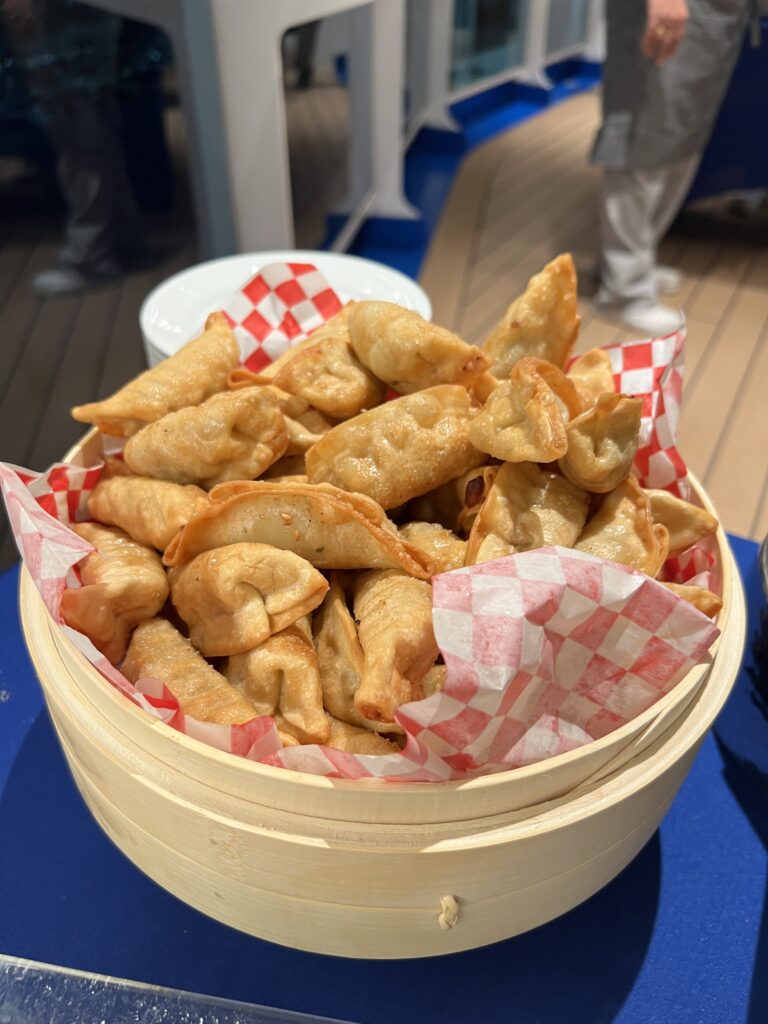 Why yes, I would love some sashimi, thank you.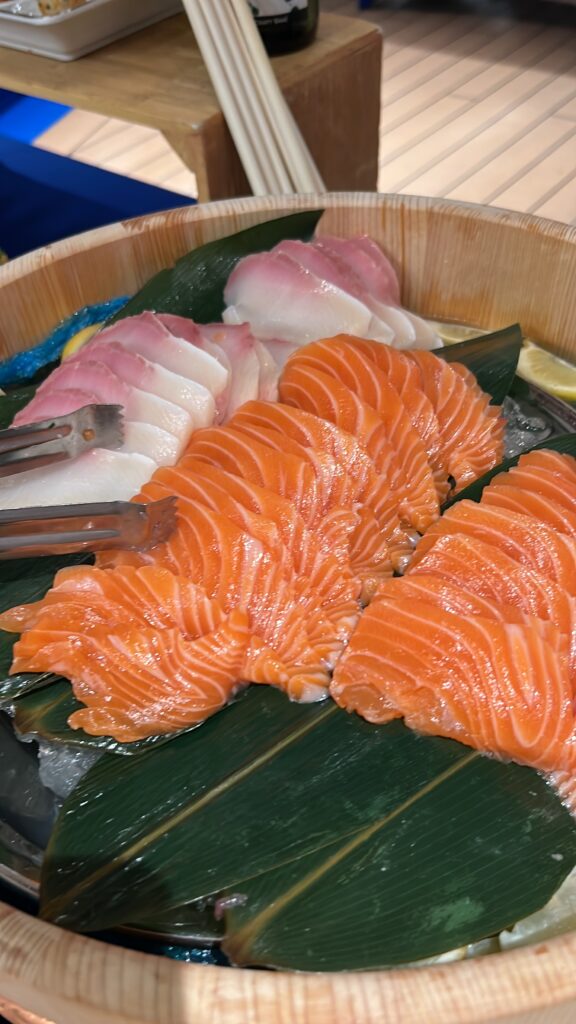 The sushi was plentiful.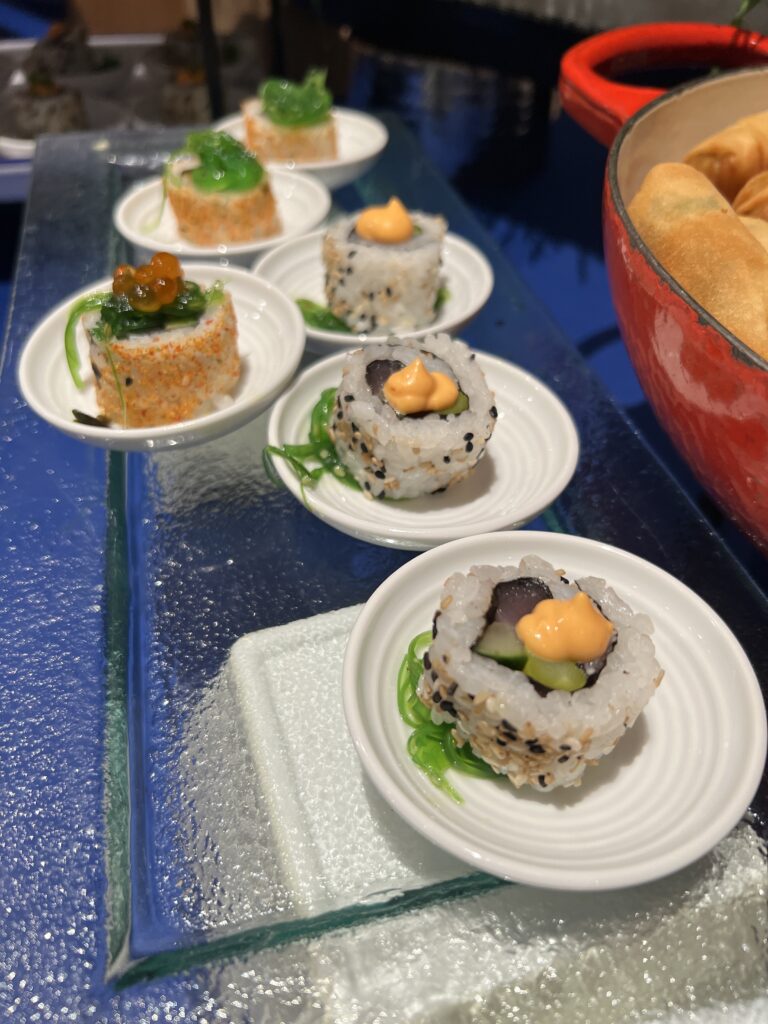 Potstickers and dumplings,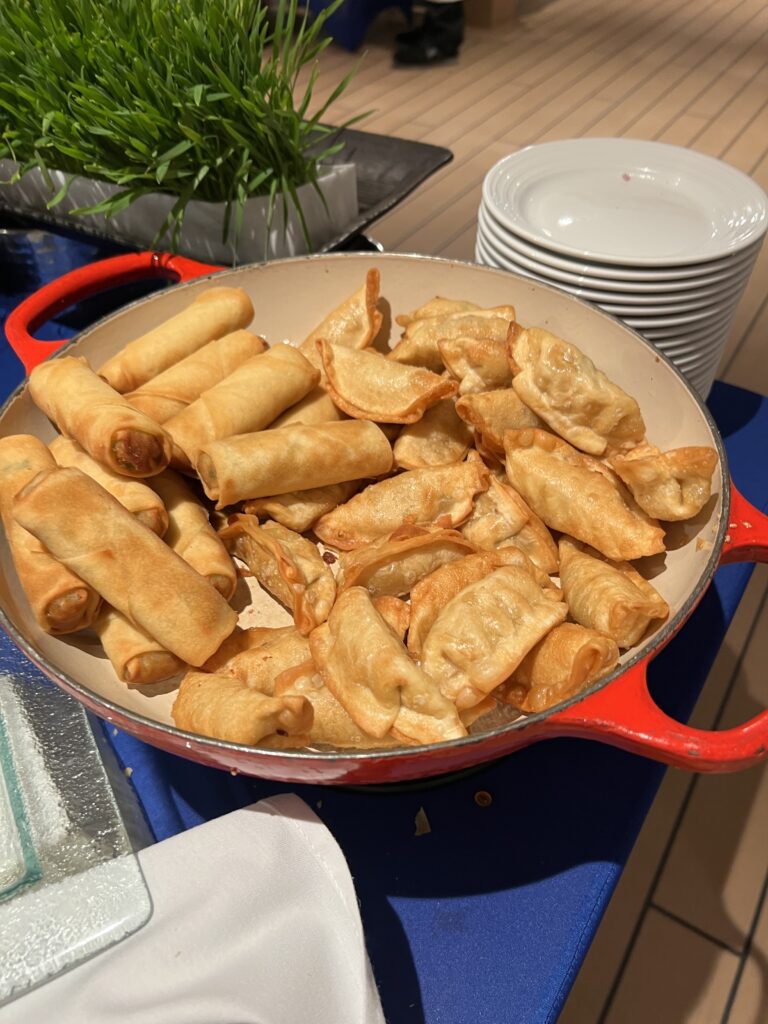 How about that cake?
All the food looked so aesthetically pleasing.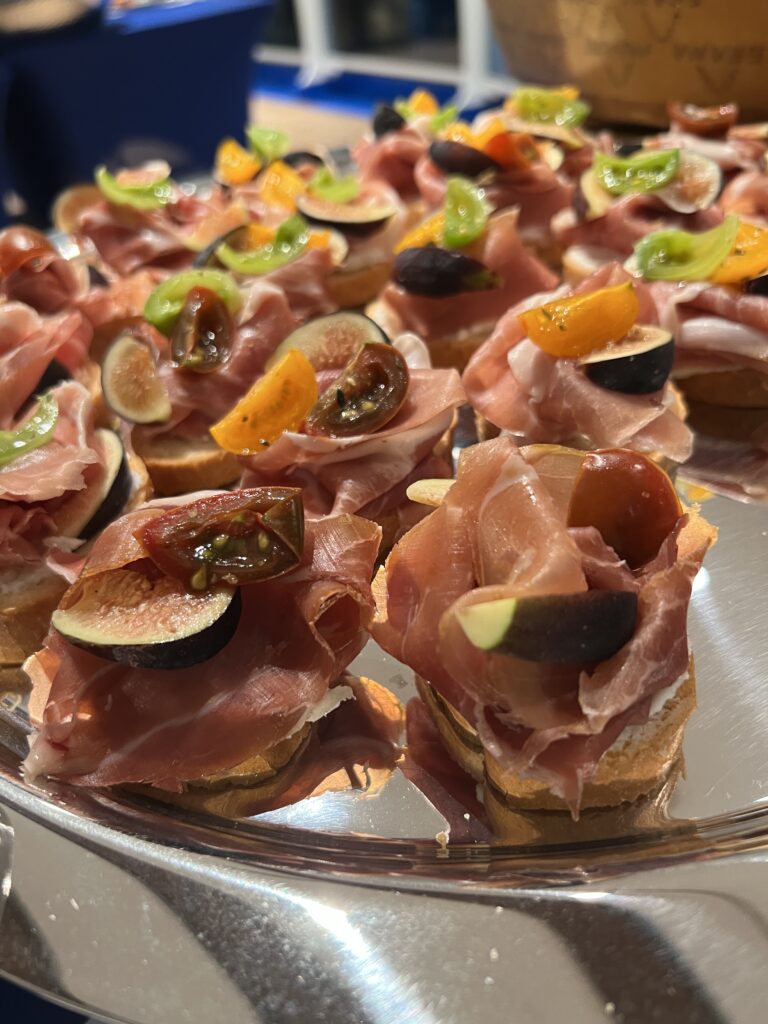 The caviar was flowing!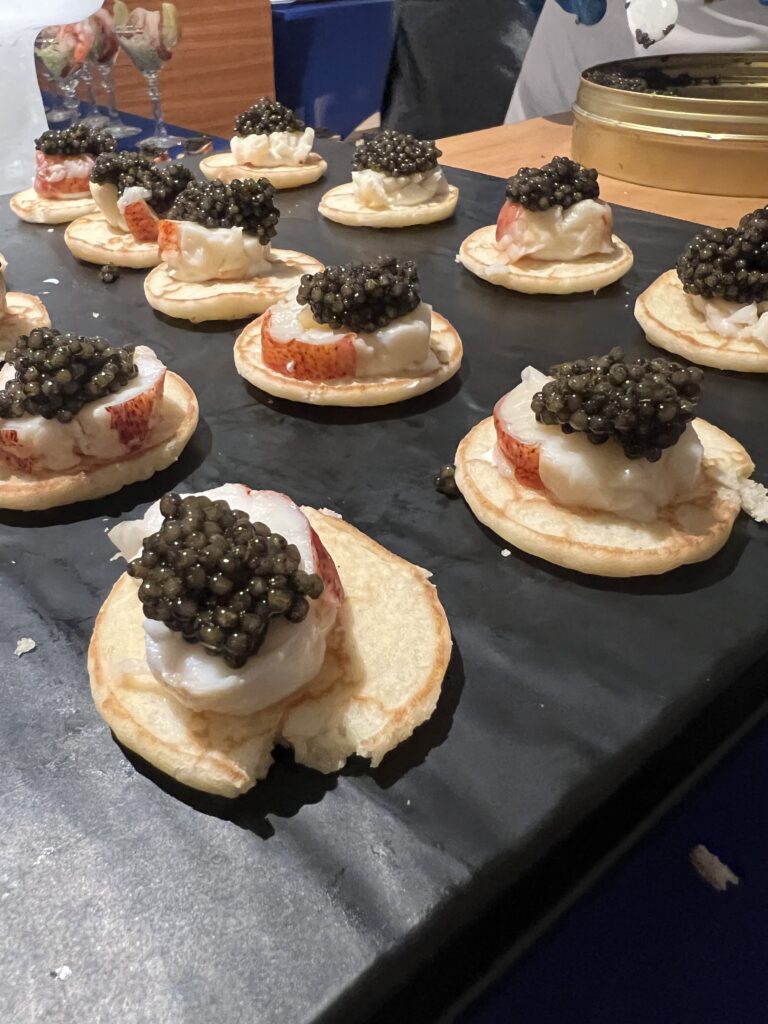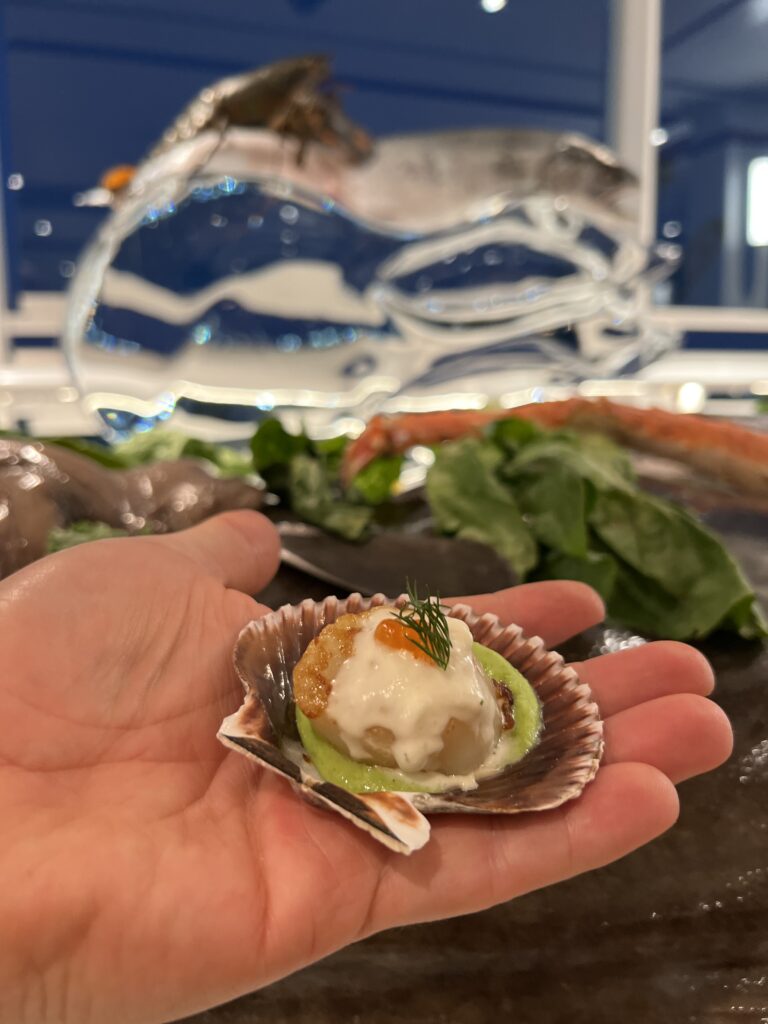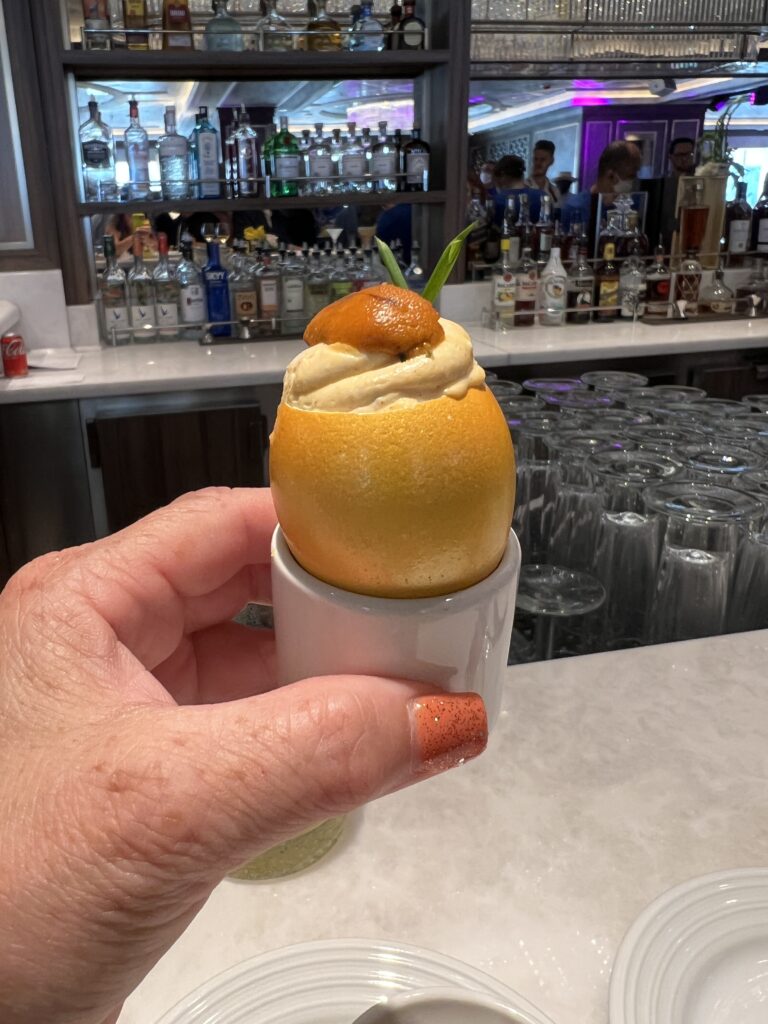 The Real Love Boat Details
The are 12 contestants See them here.
The show is hosted by Rebecca Romijn and Jerry O'Connell
The First episode airs Wednesday October 5th at 9/8 central! Who will you be watching with?
If you have ever wondered what it is like to cruise, read all about our second honeymoon onboard The Majestic Princess. It was the most incredible cruising experience we have ever had.
View this post on Instagram
For more information visit CBS on Instagram, Facebook and Twitter.