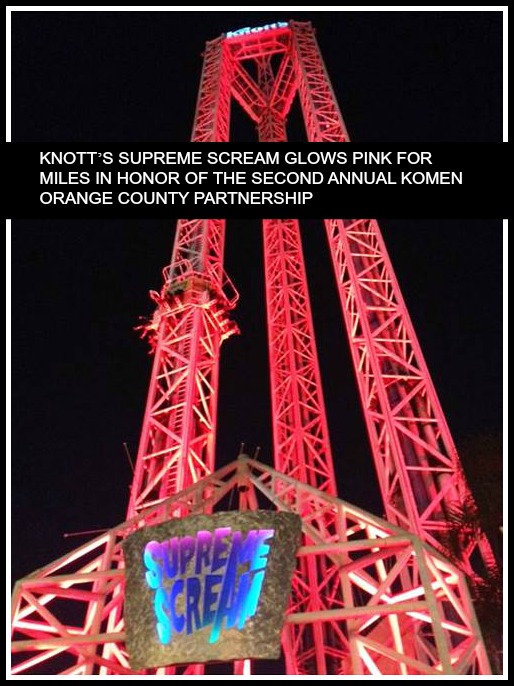 If you have ever driven down beach Blvd. near Buena Park you have probably seen the iconic supreme scream tower. This year Knott's Berry Farm is supporting the Susan G. Komen Foundation for a second year and will light up the tower a glowing pink at dusk starting Monday, February 9 – Friday, March 27.  The famous Calico Mine Ride, Knott's Berry Farm Main Gate and the Camp Snoopy waterfall, will also glow pink in support of Knott's for the Cure.
The Knott's Berry Farm for the Cure program, running January 5 – March 27, will help raise money for breast cancer awareness, screening, treatment, and support right here in Orange County and fund groundbreaking research. Proceeds from special pink online tickets, $39 adults & $35 Jr./Sr. available online only at knotts.com, and exclusive merchandise will benefit KomenOrange County.
Come and  see just how pretty Knott's at night looks in pink!
For more information visit  https://www.knotts.com/