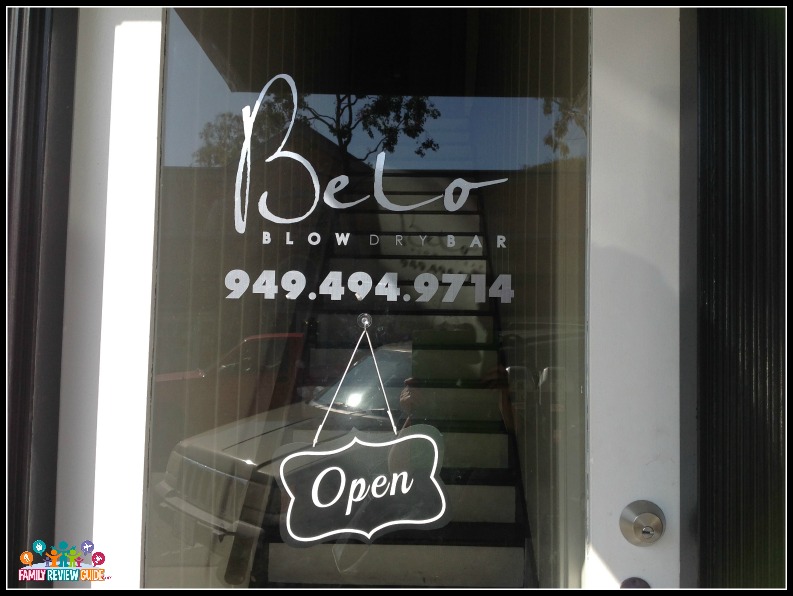 Having curly hair can totally rock but most of the time I have to say it's a huge headache. I am always trying to find the right product to tame my curls or I am trying to prevent major frizz. This is why I prefer to have my hair blown out most of the time. Unfortunately blow drying my own hair is a bit of a challenge and it never quite comes out the same way it does at a professional blow dry bar.
Last week I visited a new blow dry bar in Laguna Beach called Belo. It is located on Forest Ave. in the heart of Laguna next to shops and restaurants. Just walk up a flight of stairs and you will be transported into an adorable chic salon where friendly faces will greet you with a glass of champagne and a smile.
When I first arrived I was greeted by Patricia, the owner, who was like a ray of sunshine. It was like walking into a friends house that I had known for years. The interior is beautifully decorated with an elegant and sophisticated touch. There are colors of gold, black and white throughout the salon and all of the furniture has a modern flare to it.
Belo Interior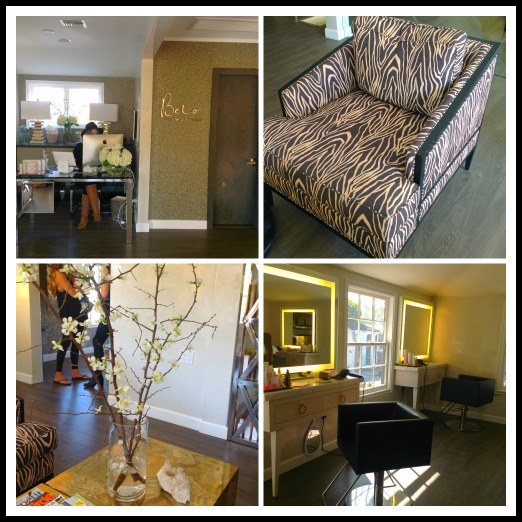 Belo Hairstyles
Even before I could put my purse down Jessica, one of the stylist came and whisked my 4 year old daughter to a chair where she turned my daughter into the cutest little glamour queen you have ever seen. First she added some chalk to her hair and then she curled it with the curling iron.
As it turns out Belo Blow Dry Bar offers a "Mama's Princess" service where you can get your little girls hair done for a reasonable fee. They do stylish and chic pony's or braids. Ages 10 and under. Here are some of the styles Belo offers.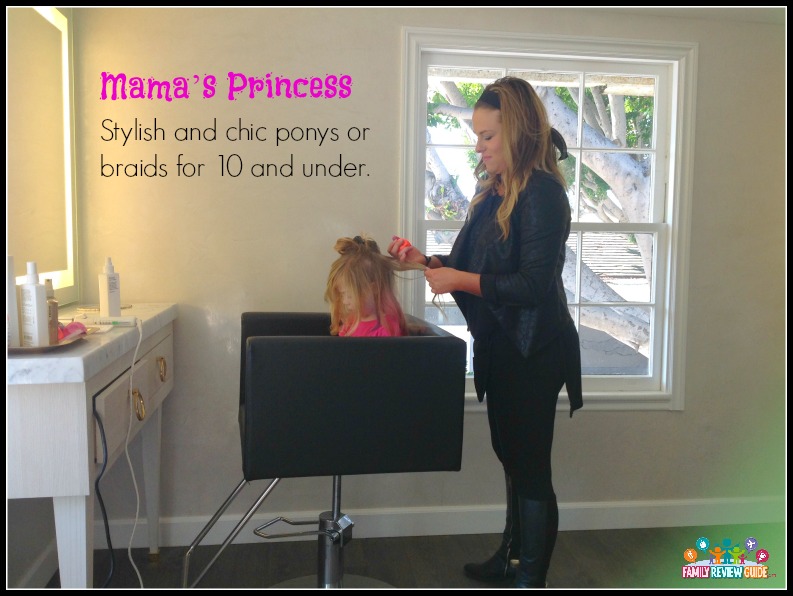 Here is how it looked when she was done!  I got so many compliments throughout the day on her hair and she loved all the attention.
I had my hair done at the same time by Riley who was equally awesome. She was so friendly and outgoing and I loved how she took a genuine interest in me. While she was washing my hair we talked a bit about how I like my hair styled. I told her that I am super easy and that I wanted to leave  it up to her to decide what style would work best for me.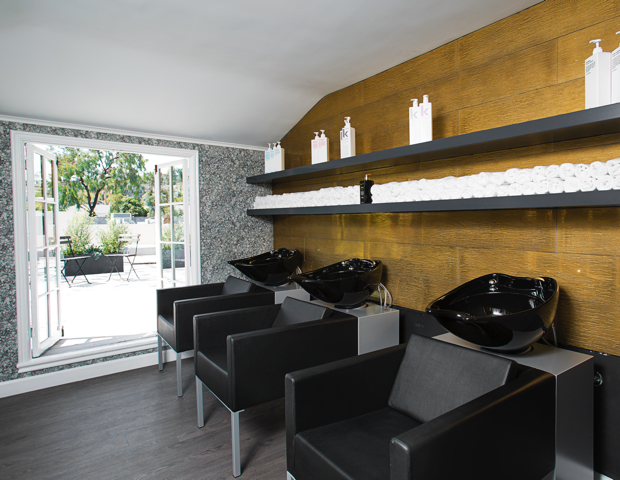 While Riley was blow drying my hair she pinned up each section she did into large rollers. I loved how different this was because I have been to numerous blow dry bars and none had ever done this to my hair.  I was very excited to see the end result!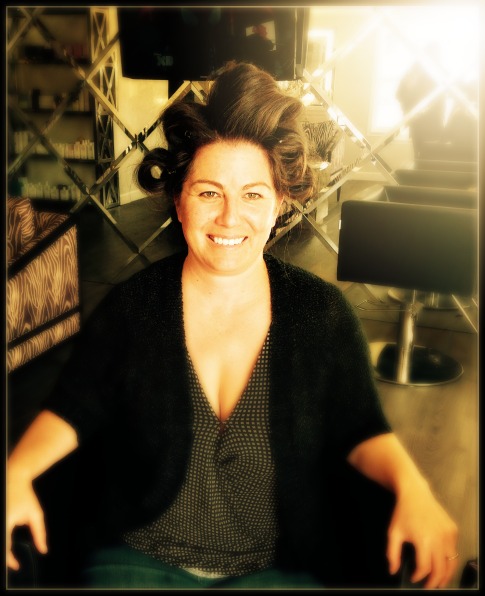 As it turns out I absolutely loved it! Look how bouncy my curls were and how much body I had. Riley did such a fabulous job of creating the perfect look. I was headed out to L.A. that evening for a cocktail party and my hair held up all night long. This was by far the best hair blow out I have ever gotten and I can't wait to come back  for a makeup and eyelash application.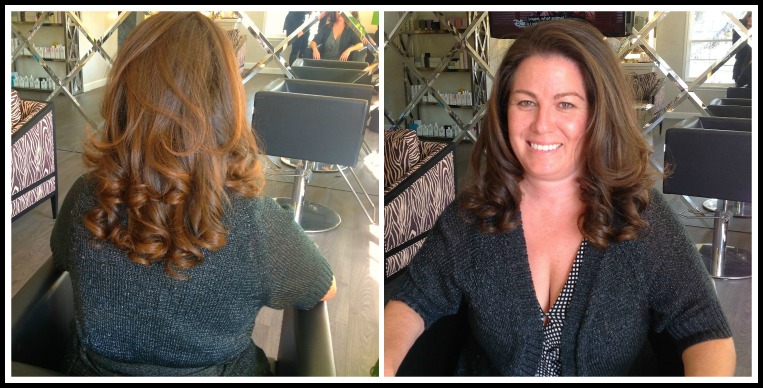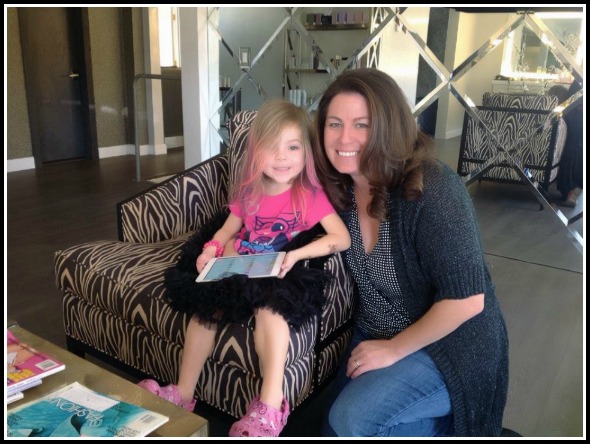 Belo also does parties  and they can help you plan a  birthday, bachelorette, 'girls' night out' party and more for groups as small as two or as large as 30! Visit www.beloblowdrybar.com for more information or visit them on Facebook .