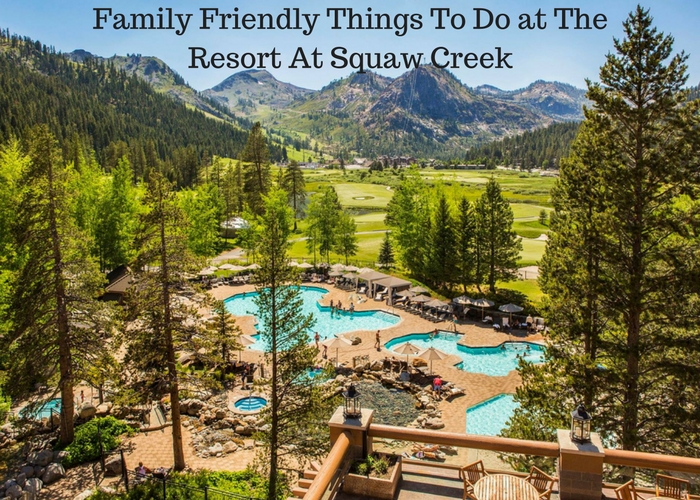 credit: resort at squaw creek
Nestled right at the entrance road to Squaw Valley in Lake Tahoe lies a stunning ski resort surrounded by soaring pine trees, endless mountaintops and breathtaking views that will make you crave another visit with each seasonal change. This is The Resort At Squaw Valley.
Video of Squaw Creek
On a recent visit to the resort we were taken away by the sheer beauty of this property. It's one of those places where you are left speechless when you first see it. Not only that but it is great for families because they offer a lot of activities to keep everyone in the family happy.
Pool and Waterslide
There are two outdoor heated swimming pools, private cabanas, three hot tubs, and a children's pool with a 120' waterslide.  The family-friendly pool is perfect for a summer day in Lake Tahoe.
Pool Cabanas
Want some extra shade for the kids? You can lounge by the pool in a private cabanas, which comes with a mini-bar and enjoy tasty appetizers from Oasis Grille.
Kids Chillax Spa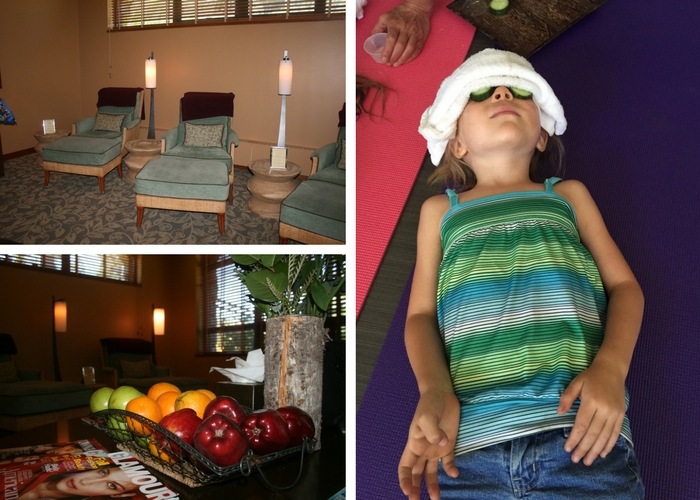 Trust me when I tell you that  this is a very special treat. My kids indulged in one of these sessions when we visited and it was seriously one of the cutest things I have ever witnessed. The session is designed to allow children to take the time to slow down, relax, and be mindful. Mom and dad can also get some restful services in the Spa at Squaw Creek.
Family Golf Special
Families can play a quick and easy game of golf on Links at Squaw Creek's front nine holes from the family tees.
Family Footgolf
Footgolf is a super fun precision sport. It's a combination of soccer and golf where players kick a soccer ball into holes with 21-inch diameter cups in as few shots as possible.
Pavillion Games
Bocce Ball, croquet, life-size chess and checkers, giant Jenga, bean bag toss, and more. are available for kids and families in the resorts Pavillion.
Dive-In Movies
Relax with the family and join us for an outdoor movie at our pool.
Long Putt Challenge
Go the distance. Make a hole-in-one. Win a prize.
Water Balloon fights
Enjoy a family-friendly biodegradable water balloon fight.
Mountain Buddies
An active kid's camp provided by our recreation team. Reservations required
Bike Rentals
The resort offers bicycle valet for $5 per bicycle (up to six bicycles). Additional bikes are $2 each.
Roast S'mores by the fire
Who doesn't want to eat an ooey-gooey marshmallow covered in chocolate and graham crackers? I'll take yours if you don't!
Family Dining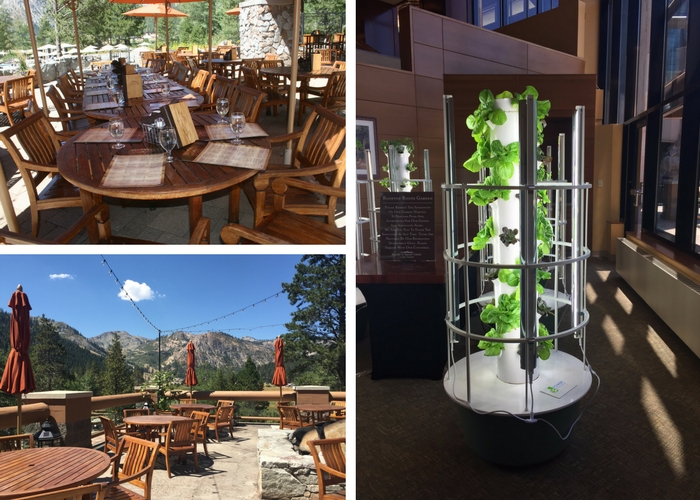 With six delicious restaurants to choose from, not including room service, families staying at the Resort at Squaw Creek with enjoy a comfortable culinary scene where they offer something for everyone. Below are the restaurants located on the property:
Six Peaks Grille
Sandy's Pub
Sweet Potatoes Deli
The Oasis (open in summer only)
Mountain Pizzeria (open in winter only)
In-room dining
Cascades 
Can you imagine how much fun this place would be in the winter? So what are you waiting for? Gather up your family and head over to the resort at Squaw Creek. You will have amazing experiences and create cherished memories forever!