This is a sponsored post in collaboration with JCPenney. #SoWorthIt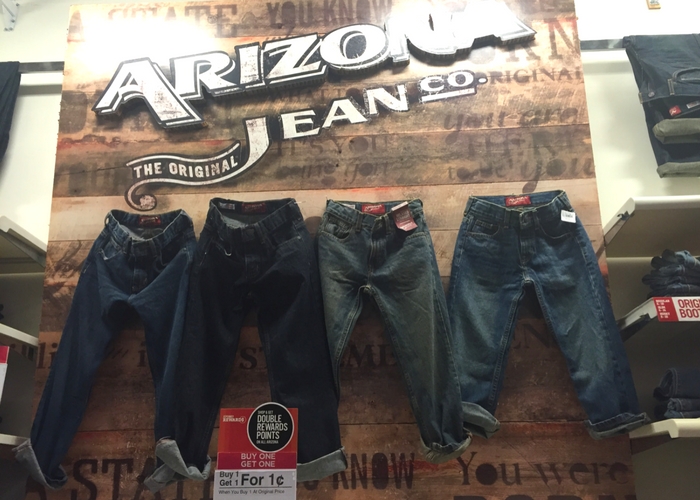 Back To School shopping is something of an Olympic sport for me. I have three kids so I always try to go in with a plan but somehow I always veer away or spend more than I wanted. Living in California we are lucky enough to be able to wear shorts almost year round, but there are times in the winter where a nice pair of jeans are a necessity. My son also needs slacks to wear during band concerts and I never seem to have any when I need them so Jeans and pants were number one on my shopping list!
Fortunately JCPenny always has on-trend, back to school basics at affordable prices. This year, JCPenney has partnered with the YMCA for the Back-To-School season! Now until September 2nd, JCPenney is donating $1 for every pair of Arizona denim sold to support the Y's academic achievement programs and help all kids get ready for back to school.
This is something I can totally stand behind! My own kids also go to the YMCA after school so I am very aware of all the benefits of this amazing non-profit charitable organization. I love contributing towards causes that promote positive educational goals where kids benefit.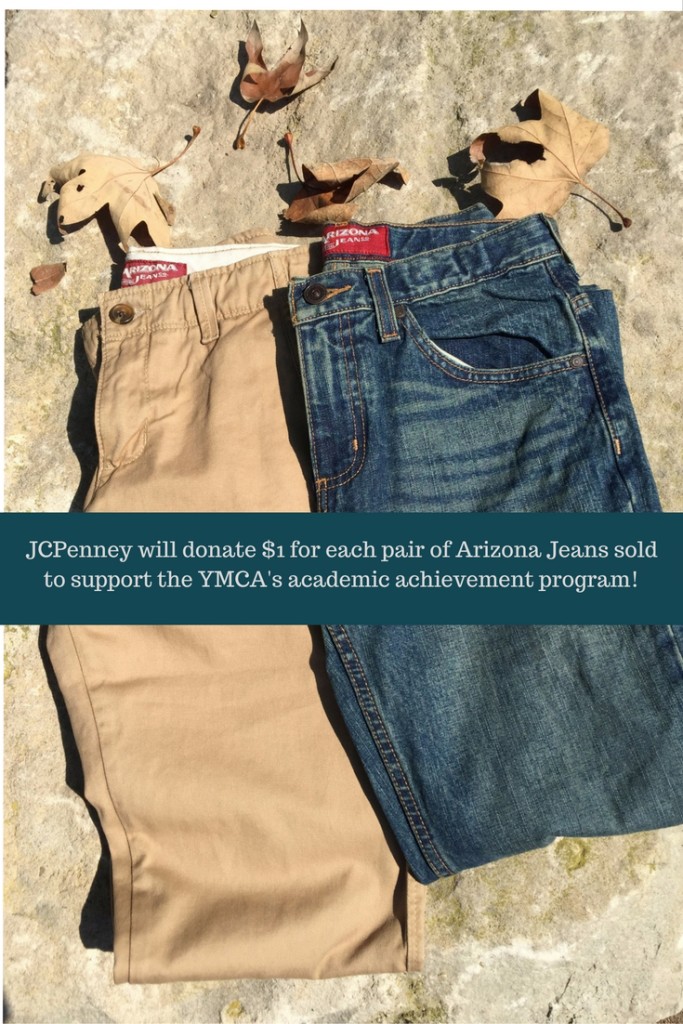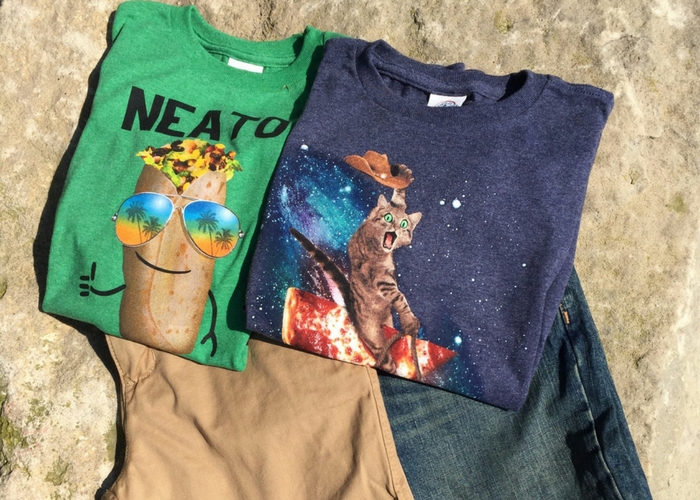 YMCA Partnership
JCPenney wants to help ensure all kids head back-to-school confident and prepared by offering all of the basics they need to start the school year right. This will be achieved through grants, donations, volunteerism, events and share expertise.
Arizona Jeans promotion
JCPenney will donate $1 for each pair of Arizona Jeans sold to support the Y's academic achievement programs and help all kids get ready for back to school. 
Volunteering
JCPenney associates will have the opportunity to connect with their local Y branch to volunteer in many ways including supporting summer camp activities, helping with youth programs, doing community clean up and tutoring or mentoring.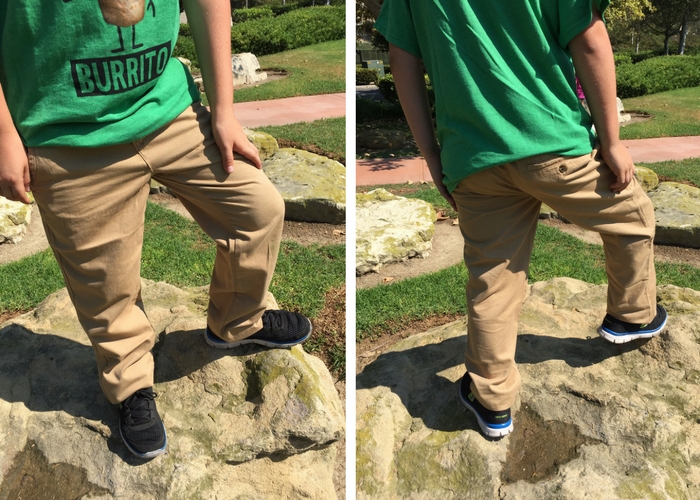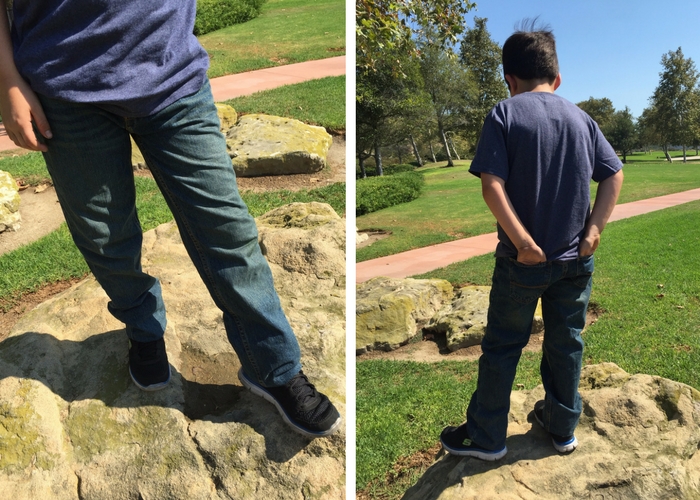 JCPenney Promotions
One of the things I love the most about JCPenny is that there is always a way to save money whether it's during the week or on a weekend. Currently, They have a Buy One, Get One for 1¢ sale right now which is such an awesome deal. It's almost like being able to put money right back in your pocket! I find Arizona jeans to be of high quality and they also come in a large variety of sizes and lengths. My 10 year old is very short but he is very broad and we had no issues finding husky sizes for him.
Other promos to look for are:
JCPenney's Penney Saturdays and Fridays. Shop the latest trends for BTS every week. Get your Penney Fridays and Saturdays deals this August 26th and 27th. (You can get $13 Arizona kids jeans and $17 Arizona jeans deal for this week's Penney Saturday.)
Want to save even more?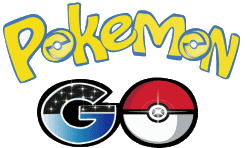 JCPenney has an additional 15% off coupon for customers using Pokemon Go. Just verbally tell an associate or show an associate in-app their favorite character.
You can also get digital coupons on their website.
If your kids like silly graphic tees they have tons to choose from. We were able to get 3 of them for about $5 each.  So let's look at the final amount…. The Pants were about $17 each so I was able to get him two pairs of pants and 3 shirts for just about $50. That is great value!  I love that my son will go to school confident knowing he has some quality clothes to learn and play in.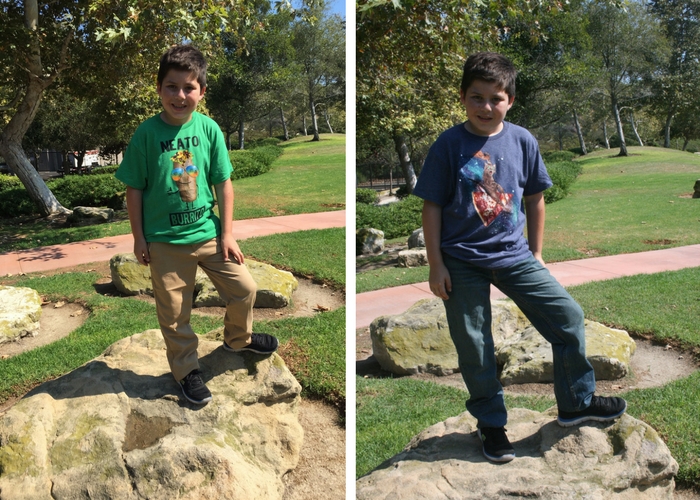 Now I just need to shop for my other two kids but I know JCPenney will have everything I need. They are one-stop shopping for the whole family! Fundraising on Arizona Jeans ends September 2nd so don't miss out!