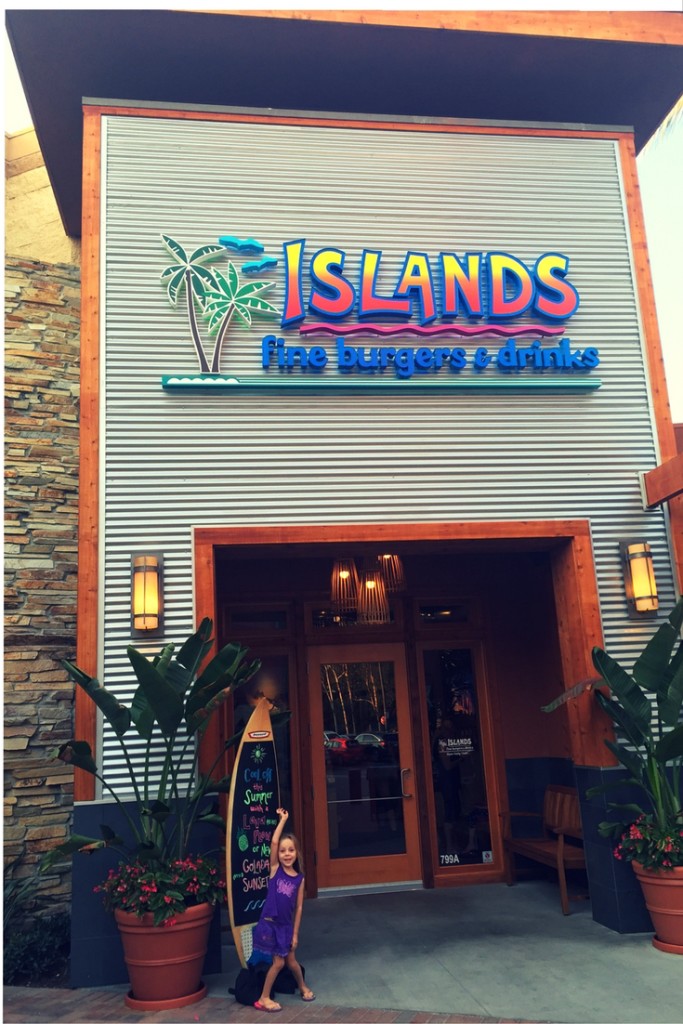 The Shops at Mission Viejo recently welcomed the addition of a new tenant – Islands Fine Burgers and Drinks. Formerly located at the Kaleidoscope center this new location features an open and airy layout, with plenty of big screen TVs for catching the latest surf and sporting events. Locals can fuel up before or after a day of shopping with menu favorites like Cheddar Fries loaded with melted cheese and scallions, the Hawaiian Burger topped with fresh grilled pineapple and teriyaki sauce, and cold brews or tropical drinks like the Islands Mai Tai.
Here are 8 things to try at Islands
Tortilla Soup

This soup is so hearty it could be eaten a meal. There is a lot of tender shredded chicken and the broth is so flavorful. It is served alongside some yummy tortilla chips.
Bacon Cheddar Cheese Fries
No trip to islands is complete with out cheese fries. Add some bacon if you like a bit of crunch!
Chicken Wings

These mini but meaty wings pack a full flavored punch right to your taste buds. They come served with crispy carrots and celery as well as some cool ranch for dipping. try it with blue cheese!
Bleunami Burger

Speaking of Blue Cheese, don't miss the Bleunami Burger. Bleu cheese dressing, lettuce, tomato, red onion & crumbled bleu cheese make this burger delicious! The bun is soft so you get a whole bunch of different textures all at once when you bite into it. And try their onion rings!! They are thick cut like maui onion rings.
Greek Salad

Craving something a little lighter? Try one of their awesome salads. This is a great salad with kalamata olives, feta cheese, chicken, cucumber and bacon.
Hawaiian burger (protein style)

Gluten Free? No problem. Just ask for any burger you want to be lettuce wrapped and it will come with a large piece of iceberg lettuce.
Mai Tai
The best part about Islands Mission Viejo is that there is a large outdoor patio with a fire pit and about 15 TV's through out the restaurant. If you want to belly up to the bar to watch sports, try one of their Mai Tai's! It's like vacation in a glass.
Hula Pie
And lastly, there is the all mighty Kona Pie. (Perfect for sharing) Mocha almond fudge ice cream & cookie crust topped w/chocolate fudge, whipped cream, roasted almonds & a cherry.
I dare you to walk away hungry!