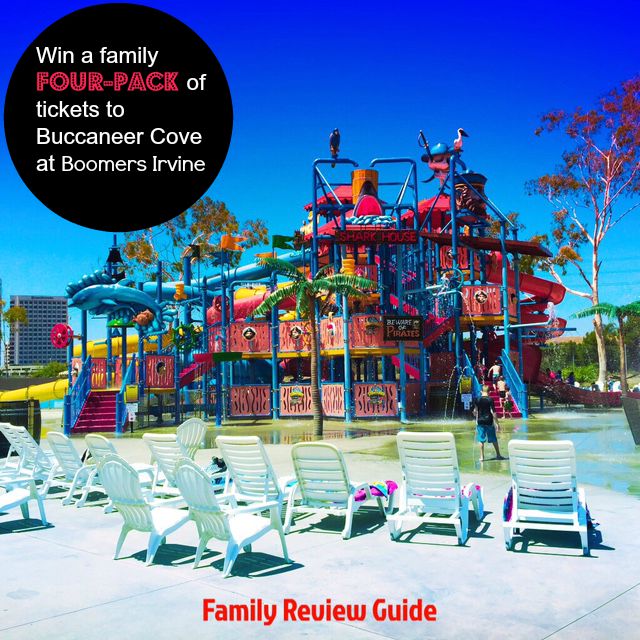 Buccaneer Cove
Summer is in full swing here in Orange County with the temperatures climbing higher every day.  One of the best ways to cool off is spending the day at Buccaneer Cove at Boomers in Irvine.
Buccaneer Cove is a super-sized water play area that's five levels high with slippery slides, wet tunnels, spray loops and a huge splash bucket. Make the fun happen with spray cannons and the interactive Aqua Dome. This water play park includes over 1000 feet of water slides. And if you just want to watch the action, kick back in a comfy lounge chair and observe the silliness!
Wendy from Over The Top Mommy invited us to play for the day at this wet and wild water park and we had a blast! The park itself is not too big so it's fairly easy to keep an eye on your child.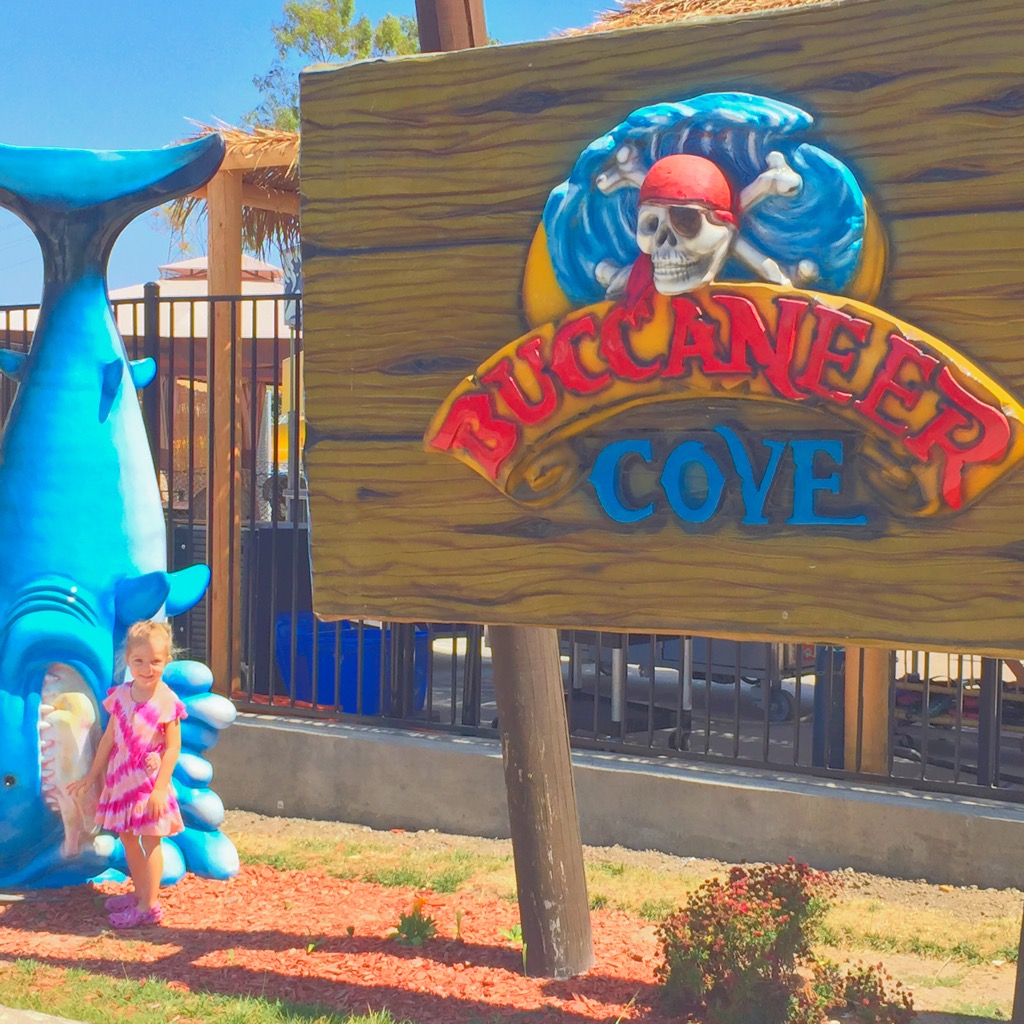 Slides
There are 4 slides and each slide is a different level. The kiddie slide is a level 1 slide and was perfect for my 4-year-old. Here is some video showcasing the waterpark:
Cabanas
If you are with a large group or just prefer the shade they have an all day cabana rental for just $75.  They come with lounge chairs and a table and chairs as well.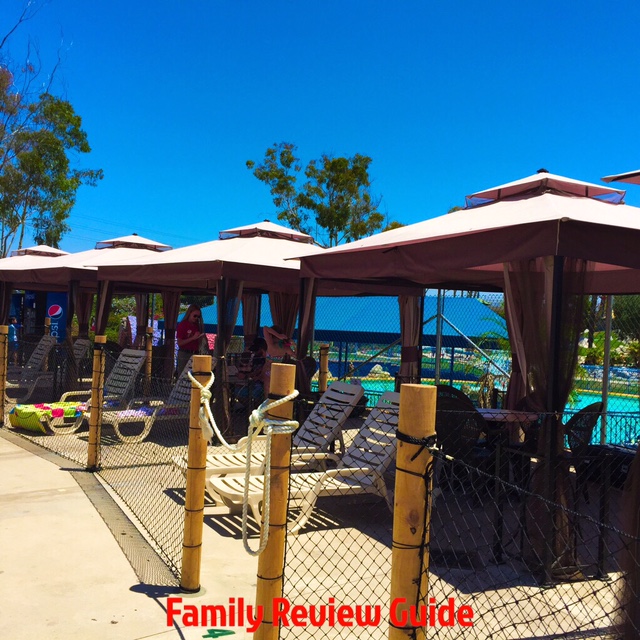 Food
Food is extremely reasonable and you can order it from your cabana. I had a large caesar salad that was only $4.99. You could also order pizza, corn dogs, french fries, nachos and much more!!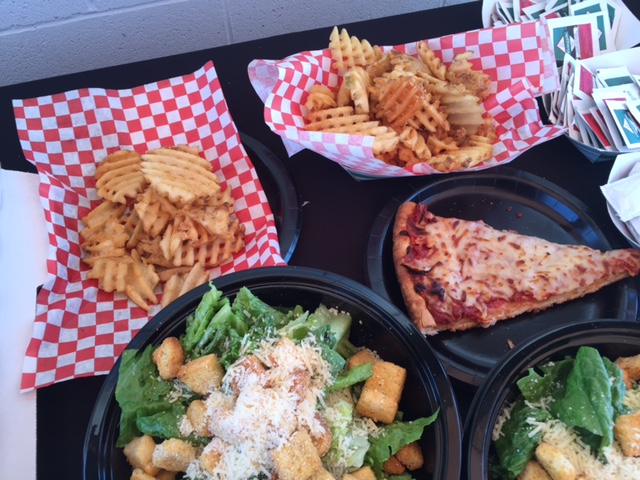 Buccaneer Cove is the perfect place to meet up with your friends and enjoy the beautiful summer days. So grab a friend and smile while you relax in style!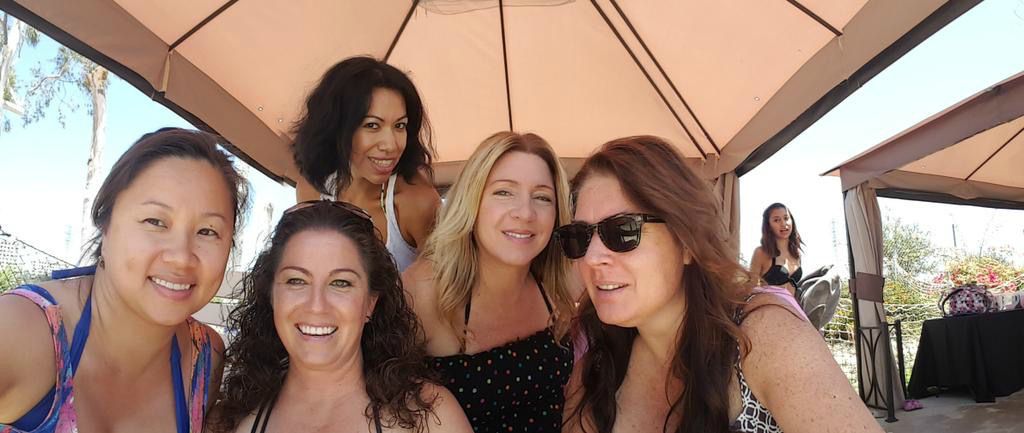 For more information visit Boomers on Facebook. and on Twitter.
If you love Waterparks as much as we do check out Knott's Soak City in Buena Park! Just Click on the picture for a detailed review!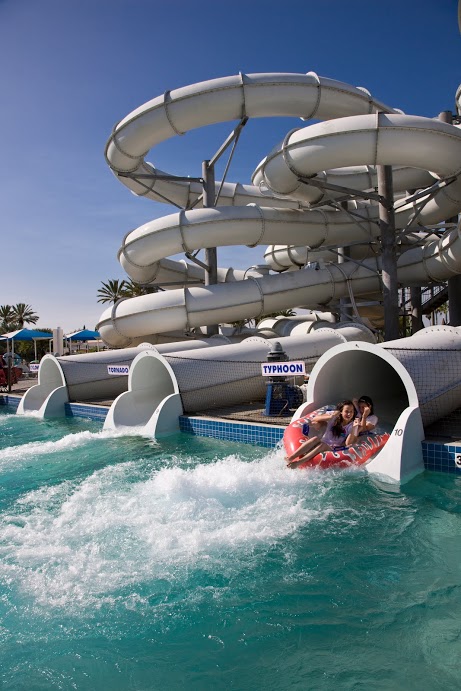 Enter To Win