Last year I was invited play at Knott's Soak City in Buena Park, CA. It was my first time there and I was really impressed with everything from beginning to end.  From the minute you walk on the property you are greeted with beautiful scenery. As you walk down the path to the water park there is a beautiful gazebo where they have corporate events, picnics etc. There is also a lake with  lush green trees and lots of ducks that waddle around.

My boys were so excited to check out the park! When we first got inside we grabbed ourselves a big locker for all of our stuff.  Lockers are $13 for the small, $19 for the medium and the jumbos are $23 – that's for all day and in and out at anytime.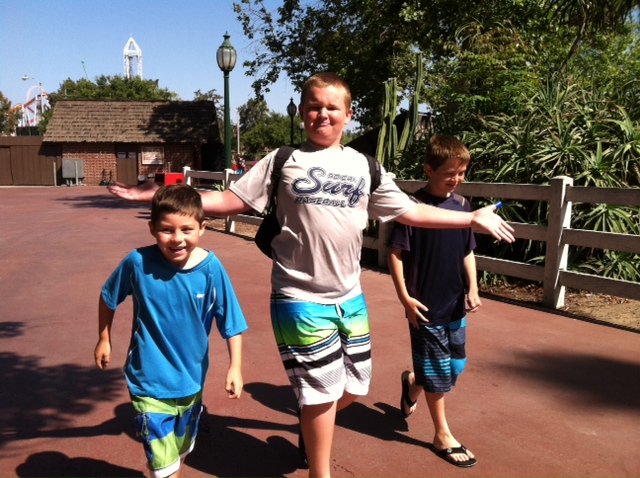 The first ride we hit was Pacific Spin. This was by far my most favorite ride there. I don't think I have ever laughed so hard in my life. It was so much fun!  Pacific Spin uses a multi-person raft ride that includes a 132-foot long tunnel that drops  riders 75 feet into a six-story funnel. After pitching riders back and forth through 5,500 gallons of swirling water, the ride culminates in a waterfall splash.

Then we ventured next door to Banzai Falls. This was the perfect ride for my 8 year old. You get a mat and then you ride down a giant hill on your stomach.
Next up was Laguna Storm Water Tower. My older boys went on this and they said it was fun! These tube slides are  43-ft.-high.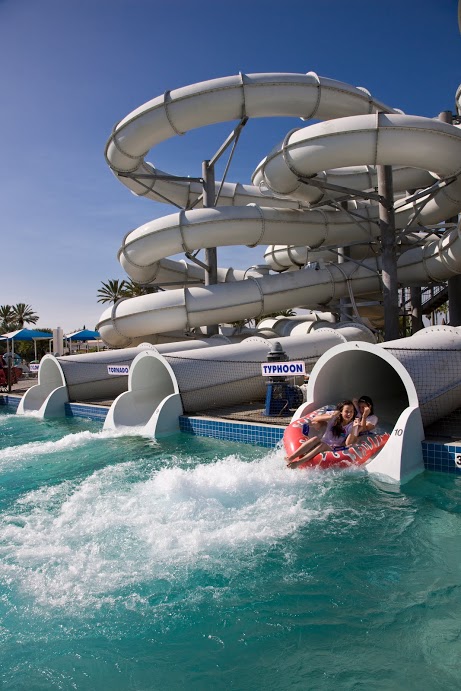 In the back of the park is a ride called Malibu Run. There are Four (4) individual single-person inner-tube slides (Dropoff, Heavy Swell, Rincon, Wave Chaser), including both open flumes and enclosed, dark flumes. You are Dispatched from a platform over 39 feet high but be prepared for a very long wait time. The line does not move fast.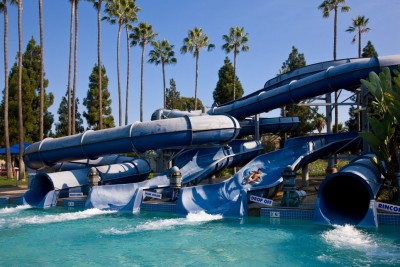 Right next door is  Tidal Wave Pool. This attraction is a blast. It is a giant wave pool and you can bob up and down in an inner tube or just go in without one! The wave machine comes on for 5 minutes and goes off for 5 minutes continuously throughout the day. I also observed that the life guards are extremely observant. I fel very safe while I was in there.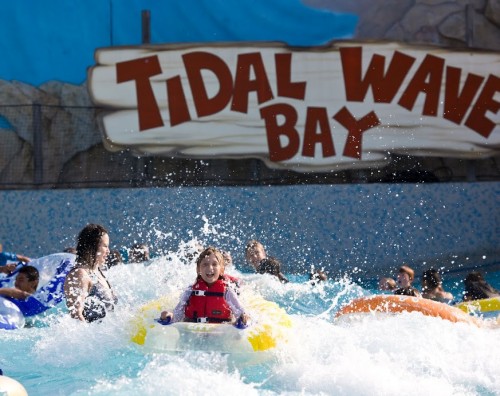 After some waves we went to Toyota beach house and laughed like crazy. It was so much fun. Even my two 12 year olds were having a blast. There are water guns, giant buckets, slides and funnels that will keep you busy for a really long time. I think we spent an hour here. We sprayed each other non stop and stoop underneath the giant bucket and had water poured on our heads.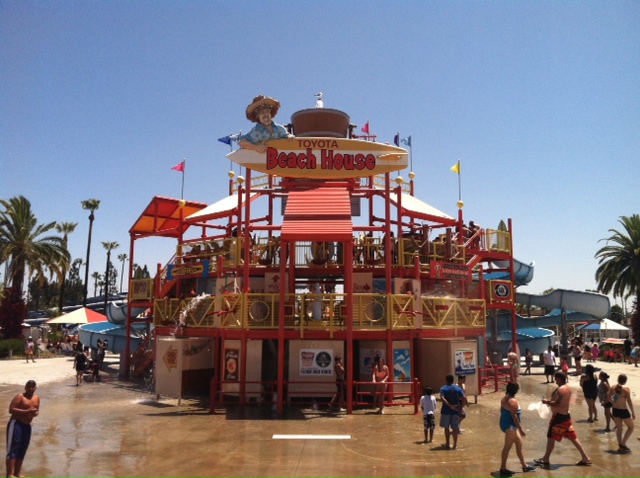 Finally it was time for lunch. We had Pizza at Portside Pizza because it was the least expensive option and the Pizza was really good. Then we treated ourselves to some dipping dots. If you have never had dipping dots before I recommend you try some. They are such a treat!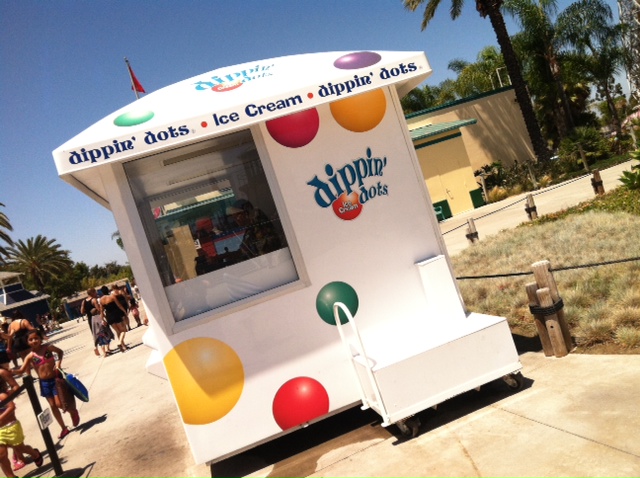 Before we left for the day we decided to take a float in the lazy river. It was so relaxing the the current in the river is awesome!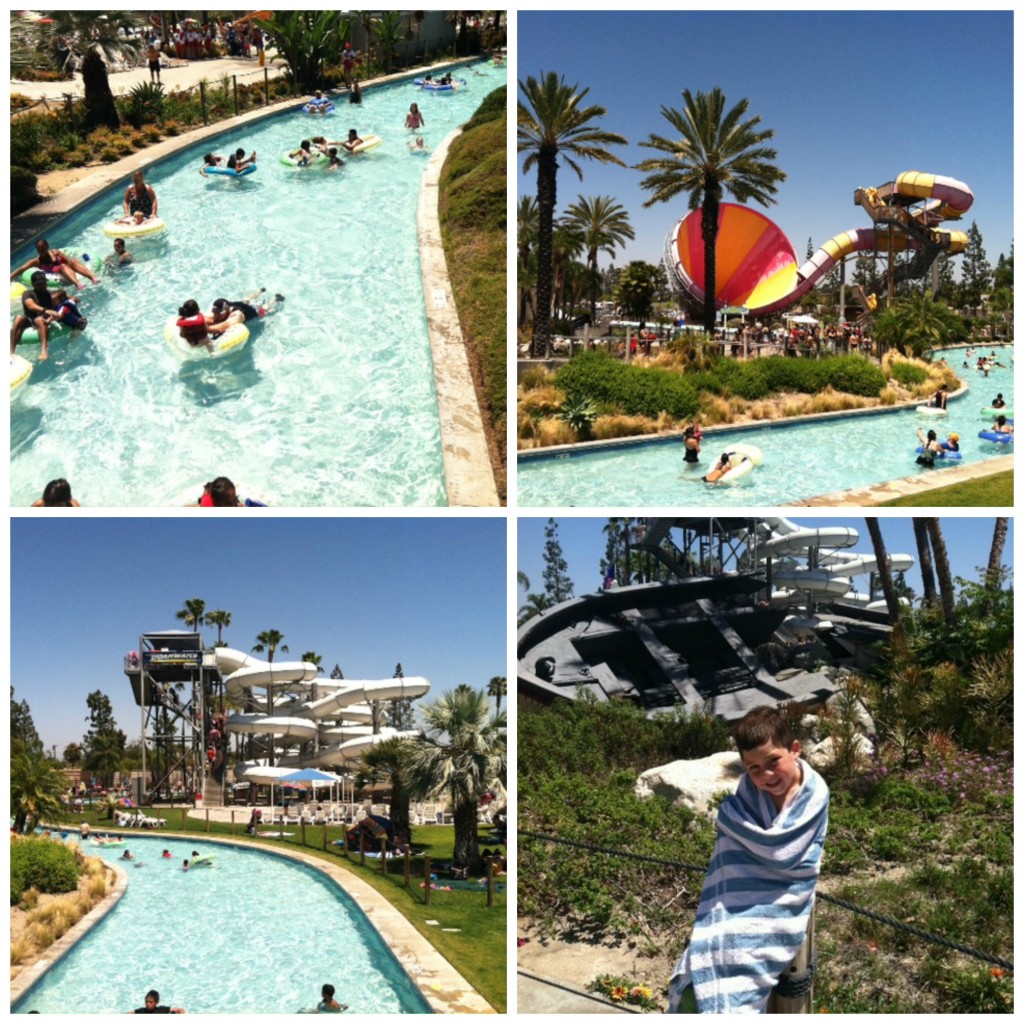 When it was time to leave we hit up the gift shop and each of the kids got these delicious apple caramel lollipops. None of the kids got sunburned and it was a very fun and successful day. We can't wait to come back this summer.