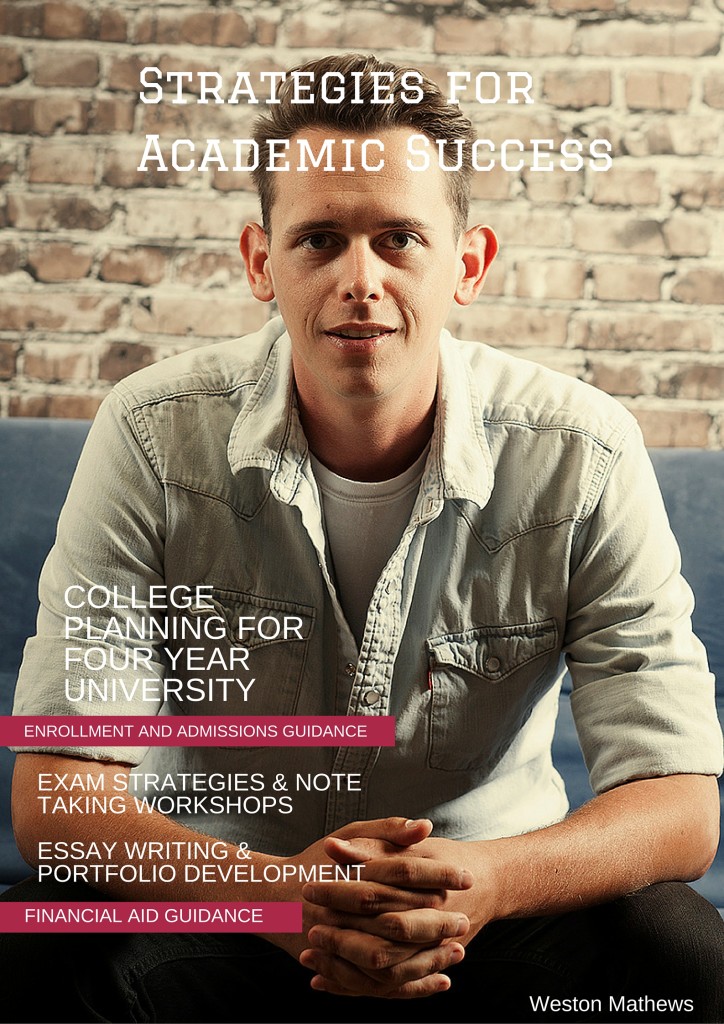 Strategies For Academic Success
School is winding down and there are only about three more months left. My son is a sophomore in high school and will be a junior next year. So many of my friends are currently doing college tours and I am thinking that maybe over the summer that might be something we do too. While I am trying not to stress, I am realizing that there is no better time than the present to start working on finding ways to advance his academic success. People often think of tutoring as the main avenue to achieve the desired top grades, yet there are many other avenues where a student can benefit from getting extra help in their academic careers.
Meet Weston Mathews
Weston graduated from California State University, Fullerton, in 2013 as a top performer in his department where he earned his bachelor's degree in modern United States economic, political, and social history. During his academic career, Weston published three historical articles, and presented his research at conferences across the United States.
As the owner of Strategies for Academic Success, Weston possesses a great passion for education and seeks to engage students in a positive learning environment in order to instill unto them the critical thinking skills necessary to unlock their intellectual potential.
Strategies for Academic Success currently offers in-home curriculum tutoring, study and organizational skills workshops, and strategic college planning.
Strategies For Academic Success
Strategies for Academic Success was founded upon the guiding principle that educational success extends far beyond the ability to pass a test. While many education management companies offer straightforward studying assistance, they all too often neglect other facets of education that prove equally important. As college graduates and educators ourselves, we believe that our clients deserve a set of services that comprehensively addresses all of the demands of higher learning.
Services Offered
  Tutoring and Counseling services hone the abilities that make up the very foundation of academic success. They provide an array of in-home private instruction services including: Assistance with homework, development of study skills, organizational workshops, exam preparation, and advanced course coaching.
  College Planning mission is to equip clients with the information, guidance, and resources they need in making the transition to college as seamless as possible. To facilitate this, they offer college preparation beyond application assistance to include first-year course schedule creation, student organization introductions, financial aid services, and internship advisement.
What Subjects Does SAS Tutor?