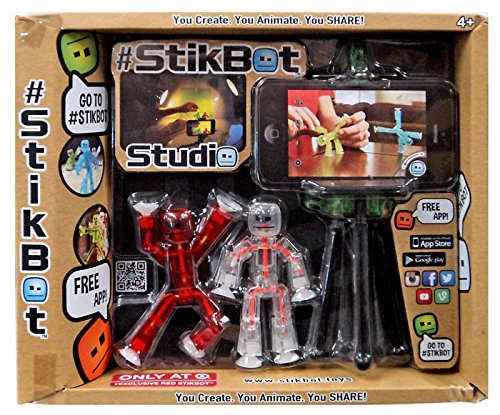 My son recently expressed an interest in creating home tutorial videos for "Minecraft" and "monster legends".  I love that he is expressing an interest in something creative but before sink a lot of money into a device I wanted him to try something simple. Enter Stikbots.
Stikbot are the social-sharing easy to post figurine! Their stylish design allows for easy posing for photographs and stop-animation filming! It includes a free app for iPhone and Android which makes it super fast and simple to shoot stop animation videos of Stikbot and quickly share to social media sites! Stikbots also include a tripod to quickly and securely set up your smartphone for filming Stikbot!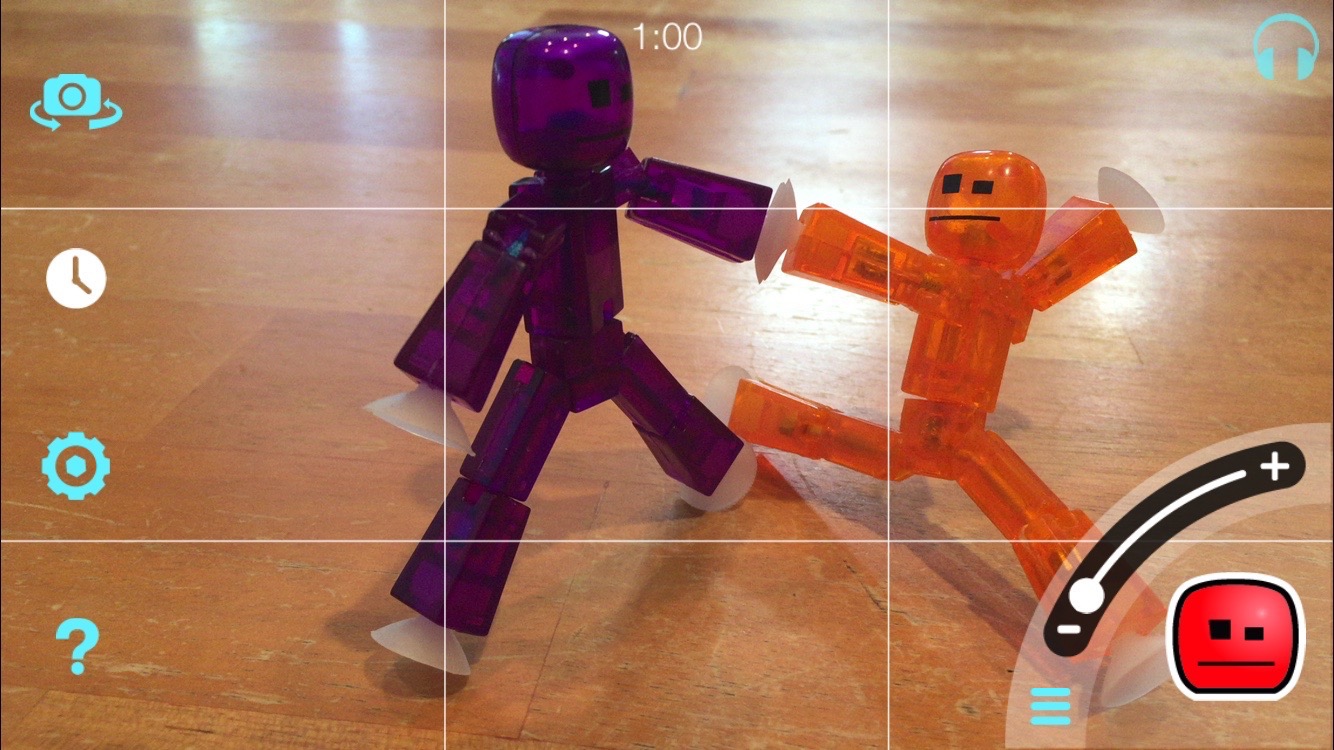 StikBot's special ability to twist and move in addition to his sticky suction cup hands and feet makes stop motion animation quick and easy: just snap, pose and repeat. The camera takes single photos and strings them together as one video. Because StikBots animate best at lower frame rates, the app is set to shoot at 10 frames per second, making it easy to know how long your video will be (60 frames = 6 seconds). Choosing a backdrop is also simple: film in the kitchen, living room, bathroom— Even take Stikbot with you when you travel! And with a sound effect and music library built into the app, you become the moviemaker!
We started by making a simple gymnastics video to get the hang of things. You may have to do a lot of takes to get a decent video but the kids love posing these quirky little guys and it keeps them busy for a while.
Keep in mind you need a smart-phone for this toy to work because you will need to download a free app. My son still loves to play with these guys even when he is not making a video.
Where can I buy Stikbot?
You can buy Stikbots on Amazon.
Get Social with Stikbots