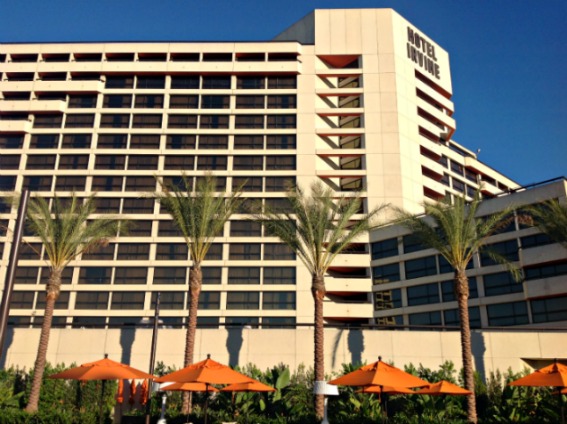 Hotel Irvine stands out as an icon for business travel due to the high-quality amenities, central location, and proximity to the airport. However, Hotel Irvine also found a proper balance to attract families who want a special travel experience. I recently did a mini staycation with my 9-year-old at this hotel and we had a weekend full of memories that I know my son will cherish forever.
The Lobby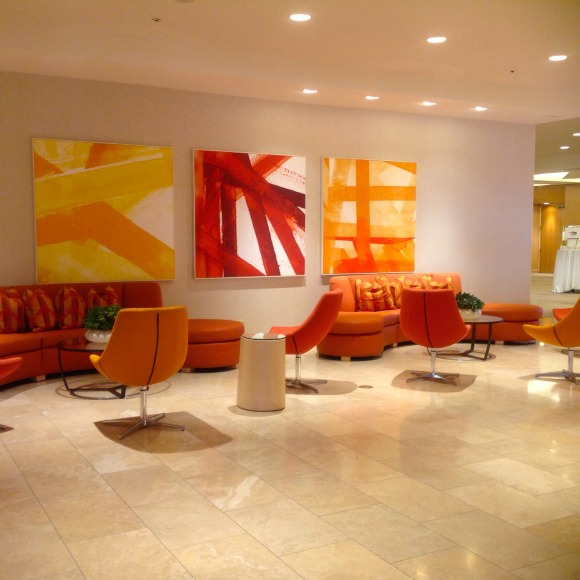 The Lobby of Hotel Irvine is gorgeous and really grabs you from the minute you walk in. It has almost a retro feel to it with contemporary furniture dressed in oranges, reds, and yellows. The artwork in the hotel is unique and leaves a lot open to the imagination.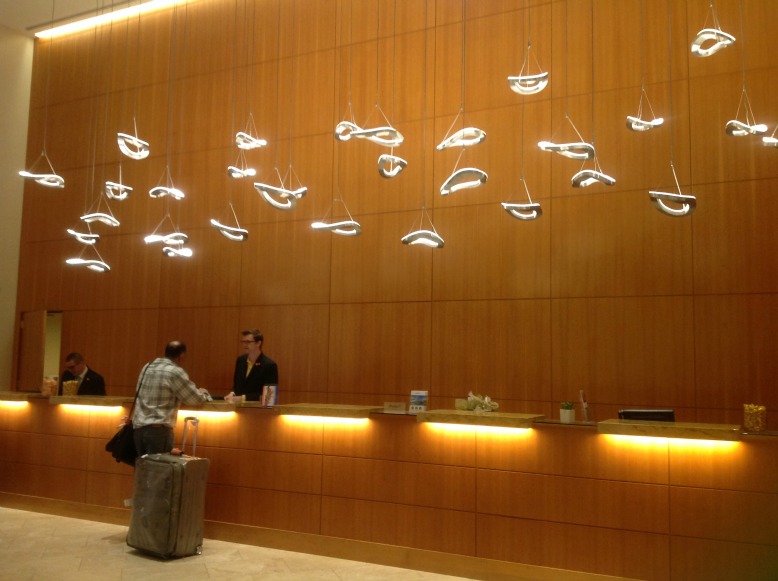 The Rooms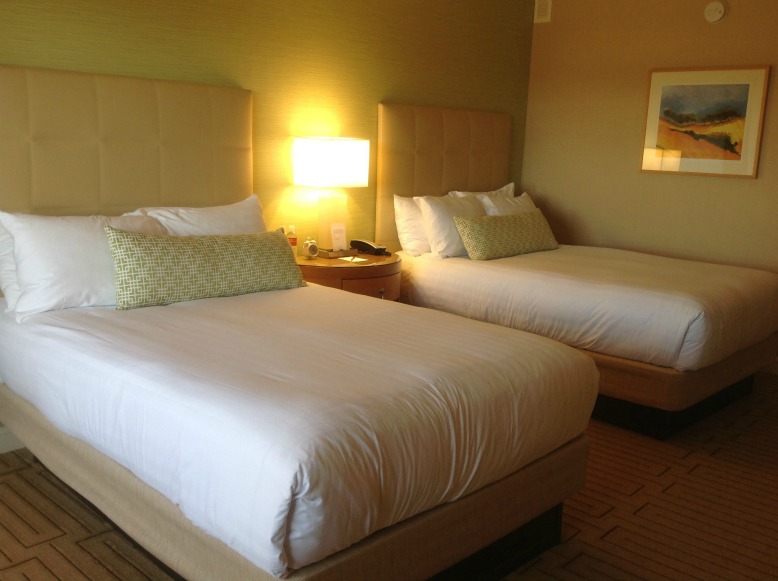 This Hotel used to be a Hyatt so all of the rooms have been updated within the last couple of years. The new rooms are clean and crisp with modern style furniture. We had a small balcony in our room and the views were breathtaking! The showers are a bit odd because the glass stops halfway to the wall but the shower pressure was fine and there were plenty of towels for everyone.
All of the shampoo and conditioners and soaps were top of the line and the mirror in the bathroom is huge with great lighting.
All rooms also are equipped with Netflix Streaming, so if you have an account you are all set to go. My son and I watched Edward Scissorhands!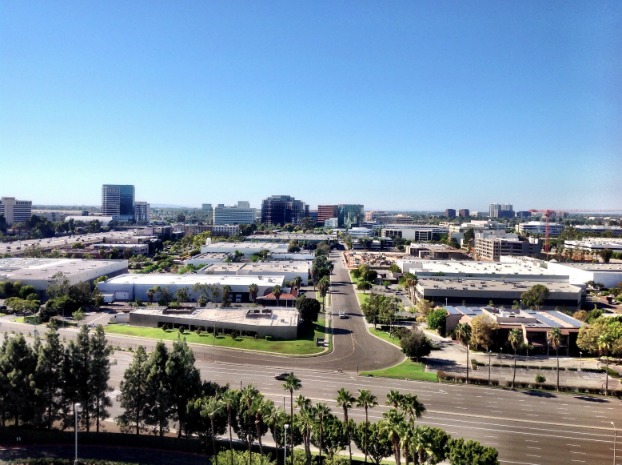 View from 15th floor Balcony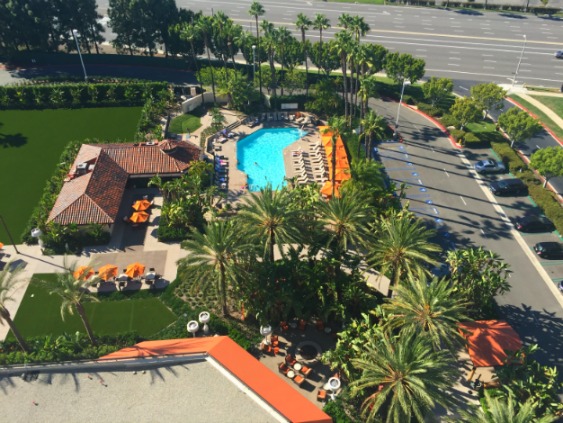 View from 15th floor Balcony
The hotel has a GIANT backyard with tons of astroturf so it is the perfect place for a wedding or simply for kids to play in. We brought Balloon rockets to play with and we also saw a bunch of girls practicing gymnastics! It's a great place to play after a swim when the sun goes down.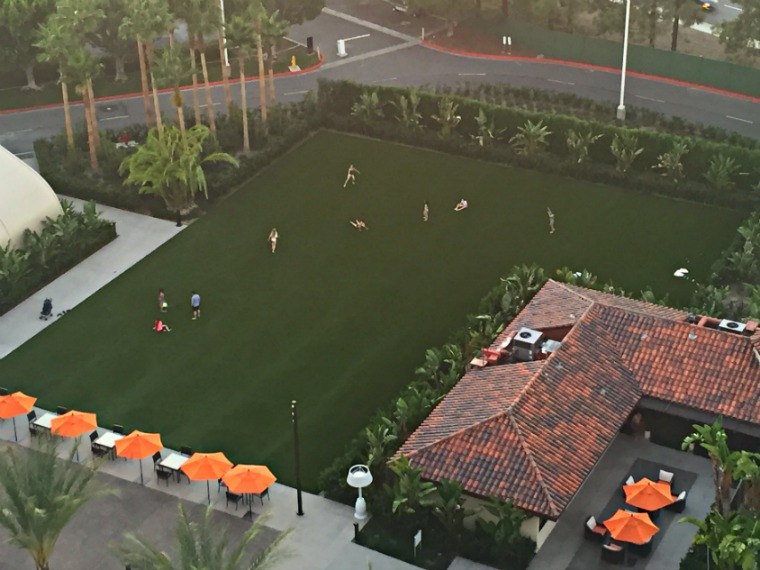 The Pool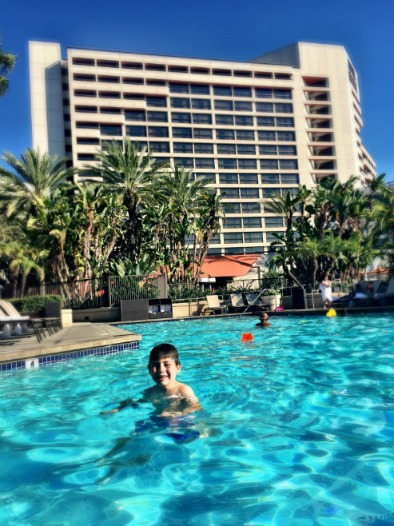 Hotel Irvine's pool area is like an Oasis. There are free private cabanas lined up along the pool deck and it's a first come first serve basis. My son and I had a blast playing in the water and the weather couldn't have been more perfect.
The cabanas have plush sofa beds with comfy pillows and plenty of shade. We  hung out  in one after our swim and munched on some snacks we picked up from the Marketplace.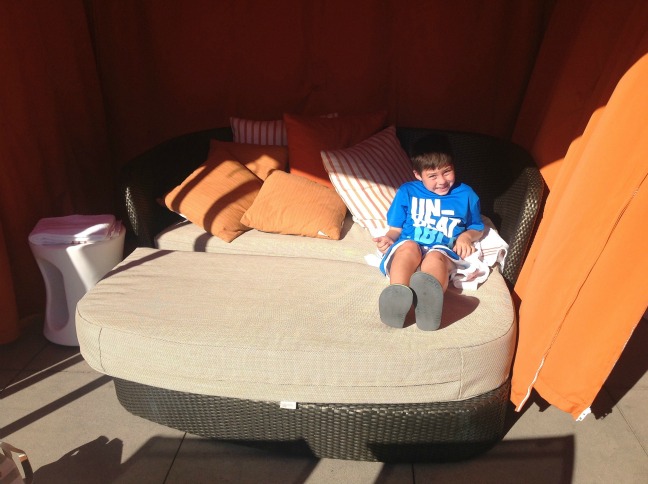 They also had some fun games for kids like Corn Hole and a giant Connect 4 games. It was fun to watch my son play with other kids at the hotel.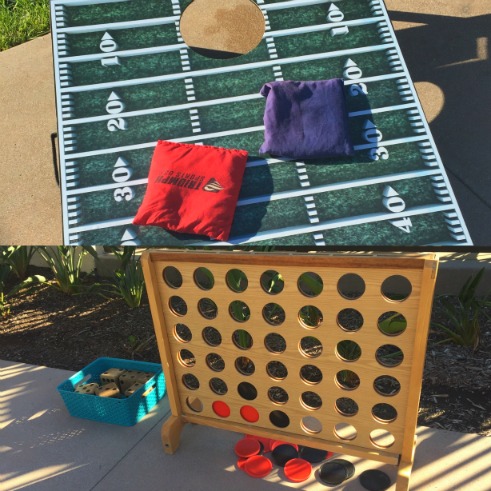 Evenings at Hotel Irvine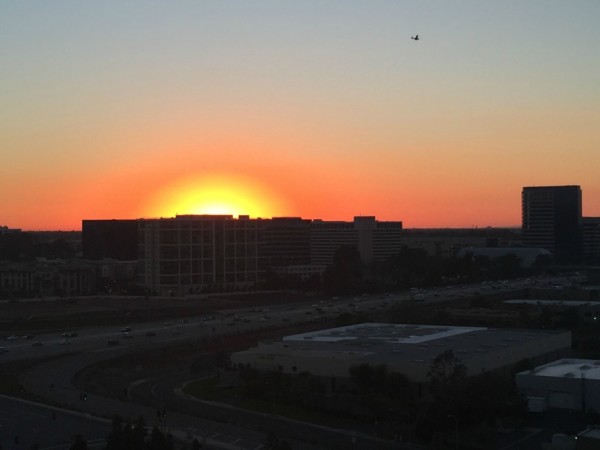 After our swim, my son and I headed back up to our room to change before dinner. We were lucky enough to catch a beautiful sunset that had us oohing and ahhing. After the sun goes down the city turns black and sparkles with city lights everywhere.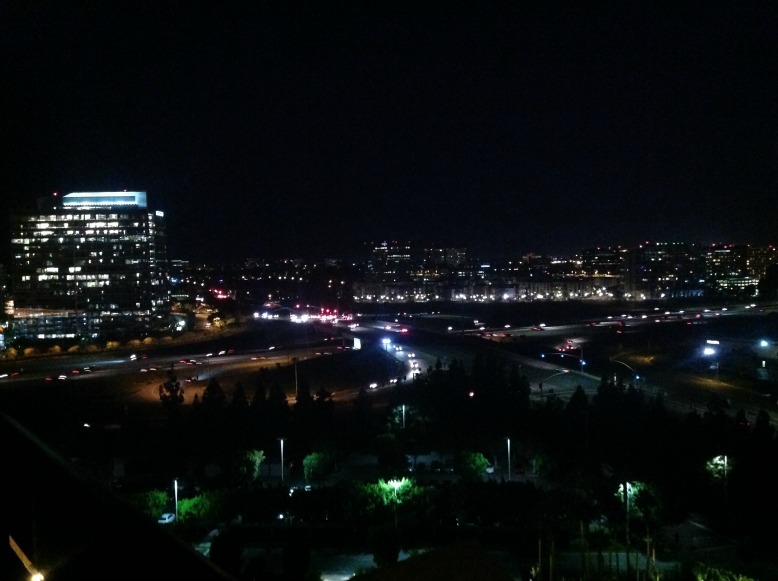 We ate an awesome dinner at Eats Kitchen and Bar, which you can read about on my other site www.eatdrinkoc.com.
Red Bar and Lounge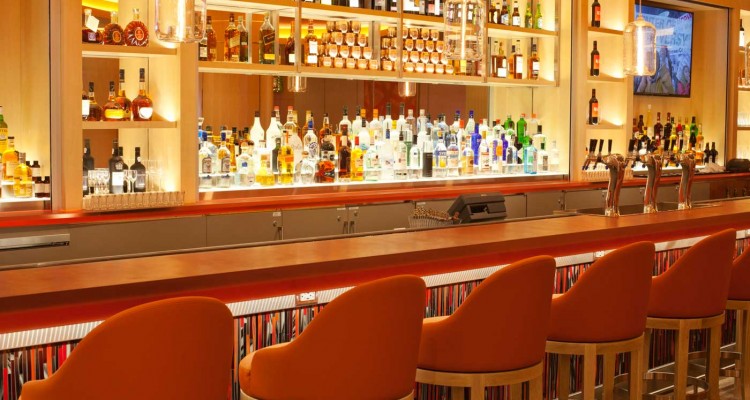 On our way to dinner, we passed by the Red bar and Lounge, a hip and happening place in the center of the hotel. They have a massive, nine-panel, multi-screen TV—plus more flat screens at the bar that will guarantee you front row and center access for every game, match and event.
The Marketplace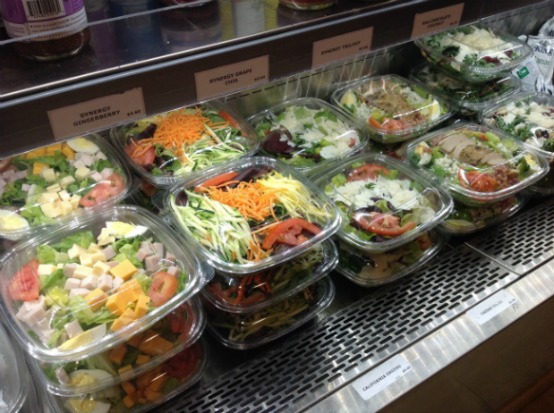 If you aren't up for a full sit down dinner, the hotel has The Marketplace as an alternative option. Their stylish, multi-functional spot is the perfect place to enjoy a bite or take one to go. It's one part farmer's market, one part gift shop and 100% inviting. This oasis of freshness is bursting 24/7 with locally-sourced food and drinks that provide a refreshing escape from the ordinary. If you would rather not leave your room you can simply text them your order and they will deliver it ASAP. TEXT: "IRVINE" to (949) 537-2828
The prices here are so reasonable that we even came down for a midnight snack.
Complimentary Bike Rentals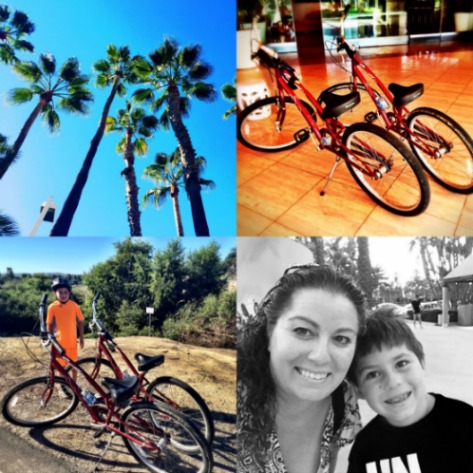 But perhaps the highlight of our whole staycation was the next day when the Hotel offered us some complimentary bikes and we took a relaxing ride along the bike trails. Helmets were provided and the seats on the bikes adjust according to your height. My son and I had a blast checking out all the scenery and saying hi to all of the friendly people along the bike trail. We got some exercise and some fresh air and it really was a great start to our day. I highly recommend doing this if you book a stay at Hotel Irvine.
For more information visit Hotel Irvine on Facebook.