With The Imperial March playing in the background by a live band, Darth Vader and his stormtroopers made a grand entrance to the Star Wars miniland exhibit at LEGOLAND California last week in order to unveil the new Star Wars LEGO Death Star that is now on display.
This Miniland area, especially the Star Wars scenes, have always been my family's favorite so we were super excited to be there when Darth Vader used the force to ignite the superlaser during the unveiling ceremony of the LEGO Death Star.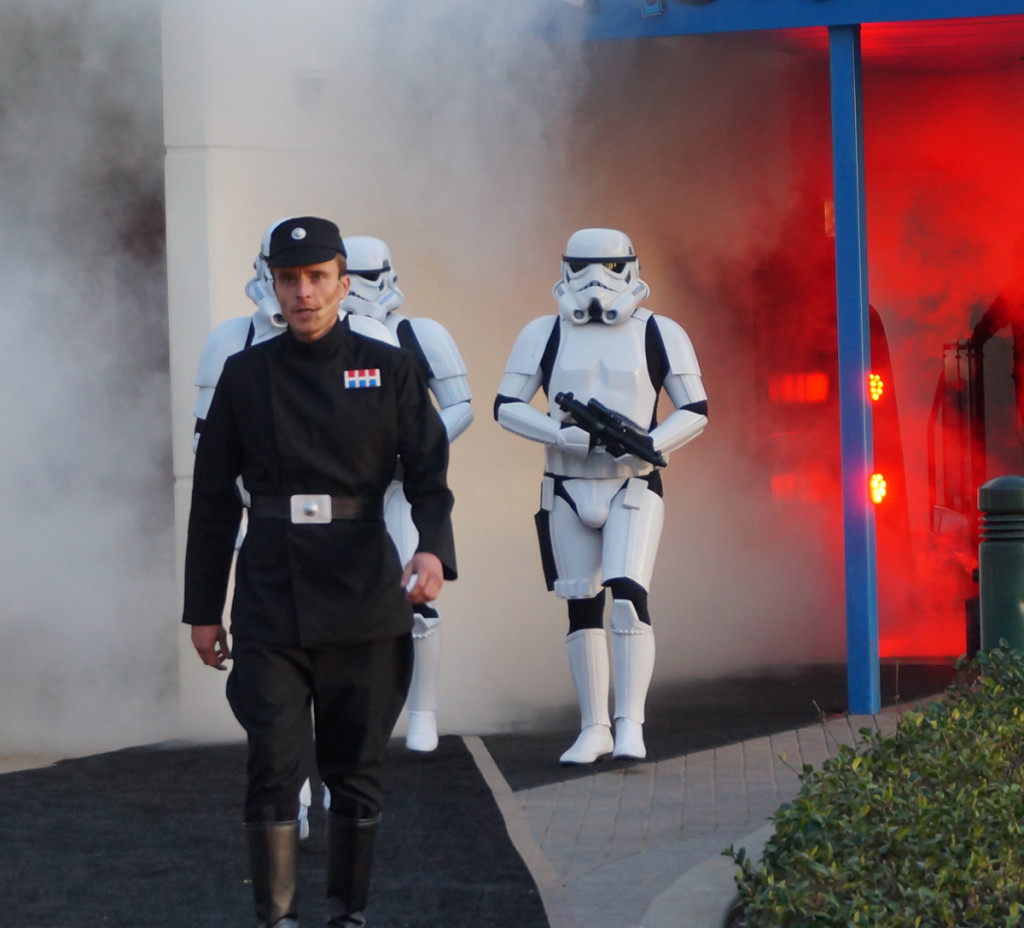 The Death Star spans 8-feet wide, 13-feet high and weighs more than 1900 pounds and it now stands tall above the LEGO Star Wars miniland display at LEGOLAND California. Featuring a planet-destroying super laser, the massive LEGO model is made out of more than 500,000 LEGO bricks and includes a display of the famous trench run scene where Luke Skywalker maneuvered his X-wing fighter through the combat zone to destroy the Death Star. Adjacent to the LEGO Death Star, guests are invited to use their imaginations to construct their own LEGO starships at building stations while X-Wings, TIE Fighters and Y-Wings circle overhead.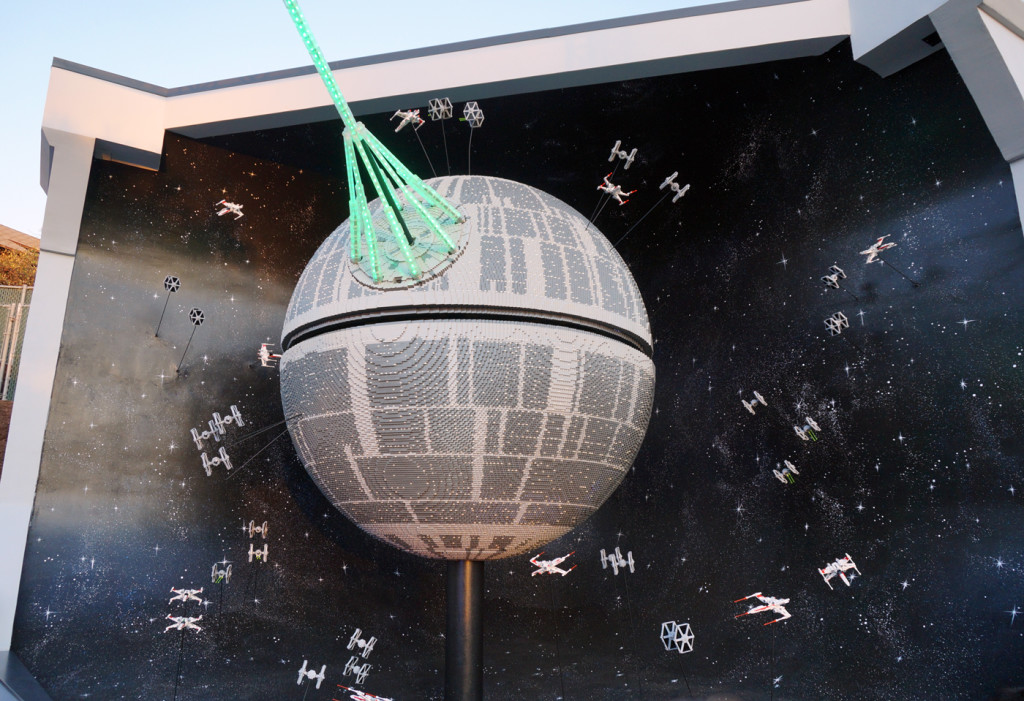 The LEGO Star Wars Miniland Death Star is designed from the Star Wars: Episode IV A New Hope. It includes six animated Turbo Laser Turrets and LEGO starship models built out of more than 20,000 LEGO bricks.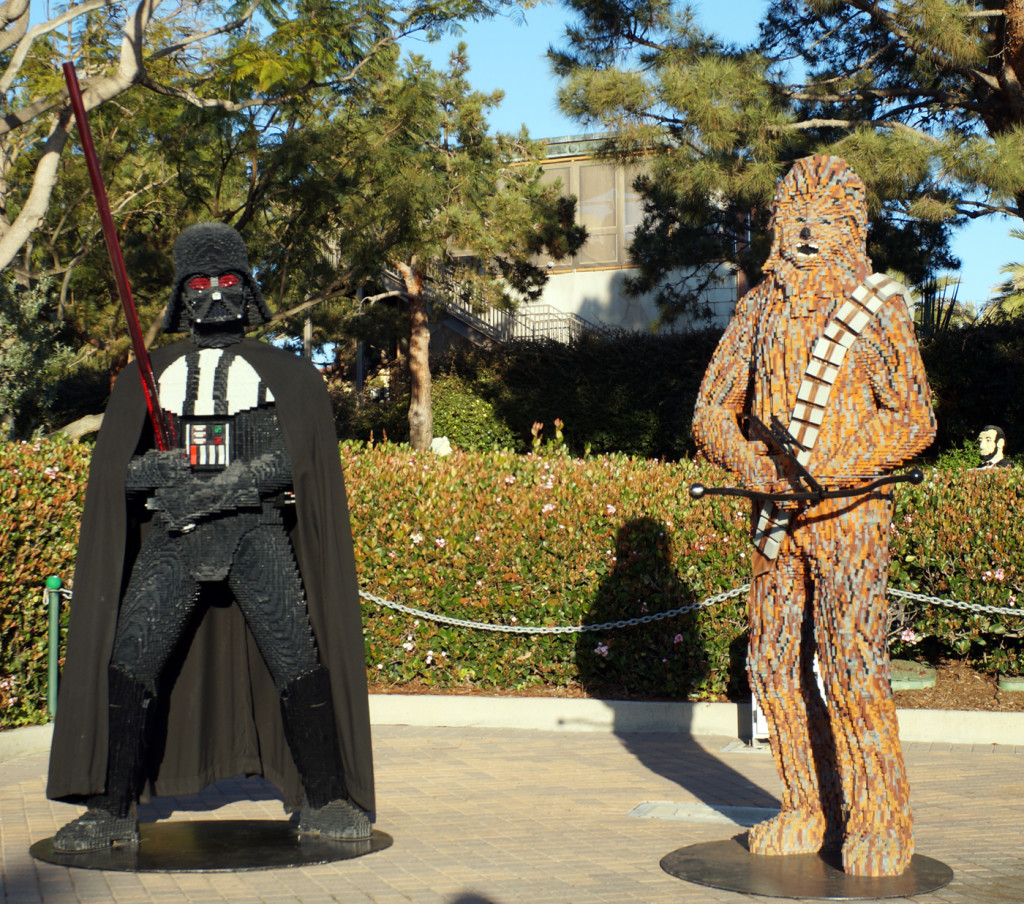 Fans can pose alongside the life size LEGO Darth Vader and Chewbacca creations just outside the LEGO Star Wars Miniland exhibit and find some smaller, interactive characters and scenes from the Star Wars films, directly in front of the Death Star display.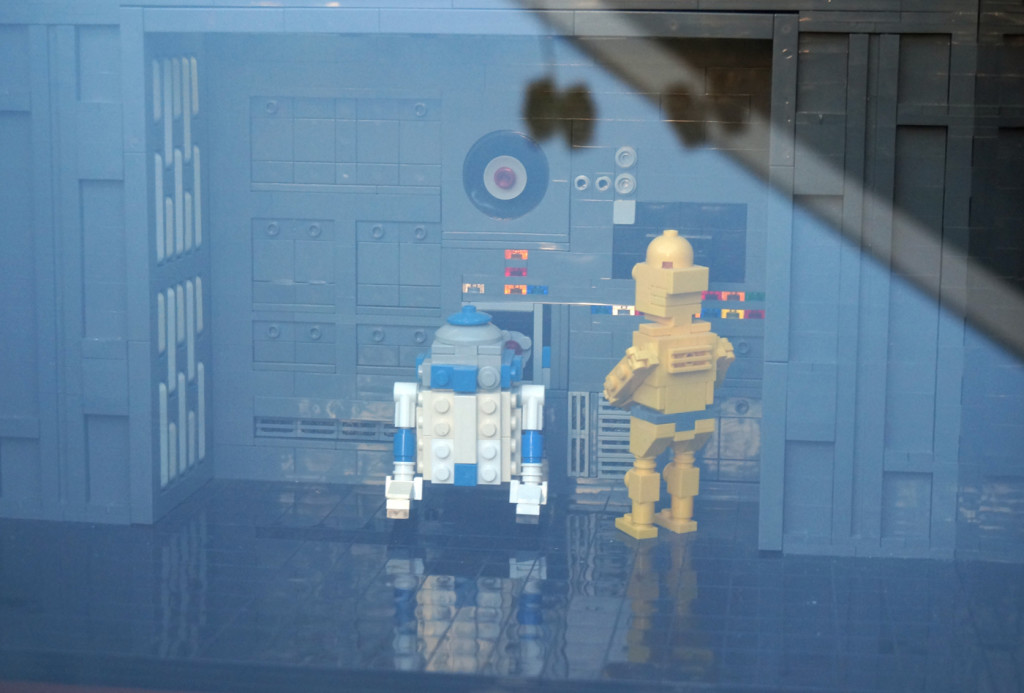 At LEGO Star Wars Miniland, guests can enjoy seven of the most famous scenes from the six live-action Star Wars movies, as well as a scene from the animated series Star Wars: The Clone Wars™ all made out of 1.5 million LEGO® bricks built in 1:20 scale. Guests will be further immersed into the Star Wars experience as they pose with life-size LEGO models of Chewbacca, R2-D2 and Darth Vader.
Following a chronological path through the Star Wars™ timeline, LEGOLAND guests retrace the major events of the beloved Saga. Some of the 2,000 LEGO models will be more than 6-feet-tall. Interactive buttons will allow children to activate animations throughout the scenes.
LEGOLAND® California Resort includes LEGOLAND® California, SEA LIFE® Aquarium, LEGOLAND® Water Park and LEGOLAND® Hotel. All are geared for families with children between the ages of 2 and 12. At LEGOLAND California, you'll find more than 60 rides, shows and attractions including LEGO Star Wars Miniland Model Display, Pirate Reef and Dino Island.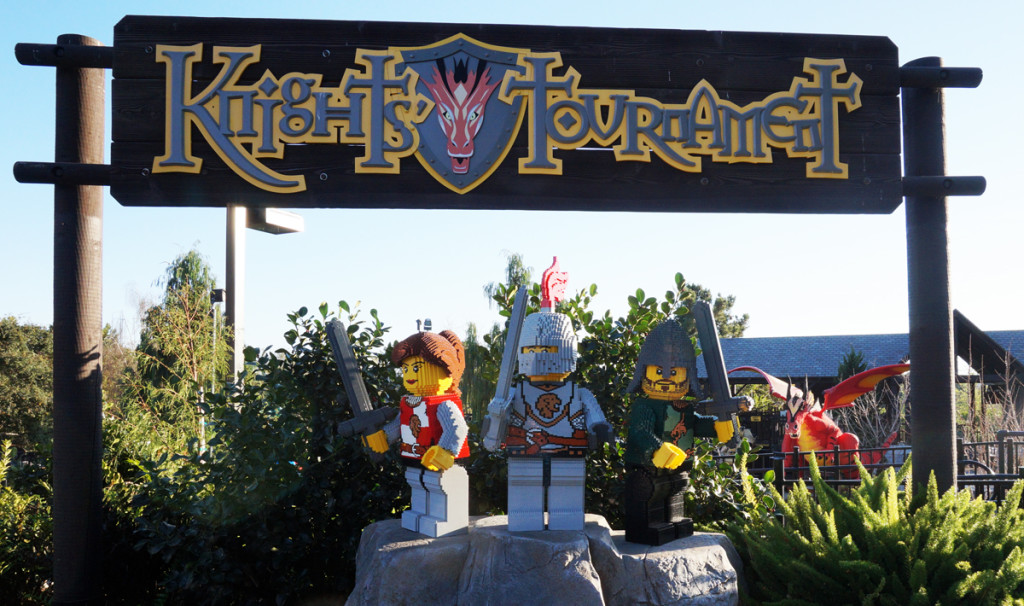 My family is thrilled to live so close to LEGOLAND California that we tend to take it for granted. When visitors from out of town come by, we make sure to start at the Miniland displays and make our way around to the Castle Hill area, head over near the Wild Woods Golf attraction and pick up a few of Granny's Apple Fries. You just cannot leave LEGOLAND California without sampling this yummy dessert.
Photo Credit: All photos and story by Sondra Drahos