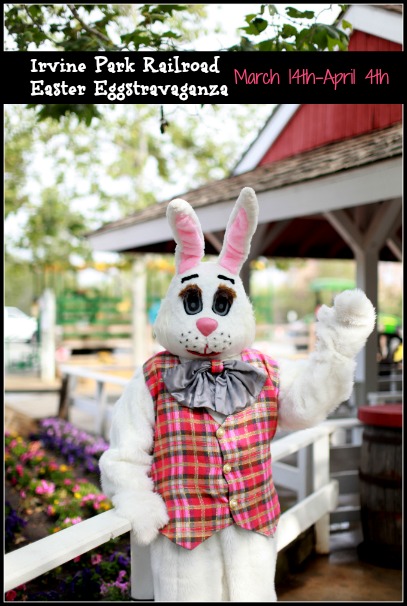 Get ready for a jam packed day full of fun! DRess up the littles, grab their baskets and head on over to the Irvine Park Railroad Easter Eggstravaganza.
On Saturday, March 14th through Saturday, April 4th, Irvine Park Railroad will hold its annual Easter Eggstravaganza. Children and adults can ride the train through beautiful Irvine Regional Park. And, children ages 2 through 12 can participate in an Easter egg hunt. Each egg will be filled with candy or a prize.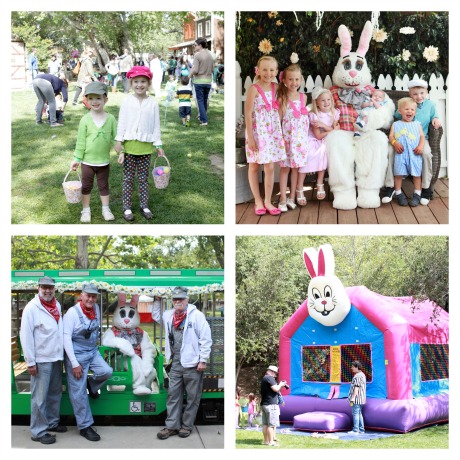 Irvine Park Easter Eggstravaganza Details
Easter egg hunts begin daily at 10:00 AM and tickets may be purchased and exchanged for a wristband to participate in an egg hunt at a specific time.
Please bring an Easter basket for each child that will be participating in the Easter egg hunt. Irvine Park Railroad will also offer Easter baskets for sale.
Tickets must be purchased on the day of the event in order to receive a wristband for the Easter egg hunt.
Please visit www.irvineparkrailroad.com for complete details on the Easter egg hunts including times and costs.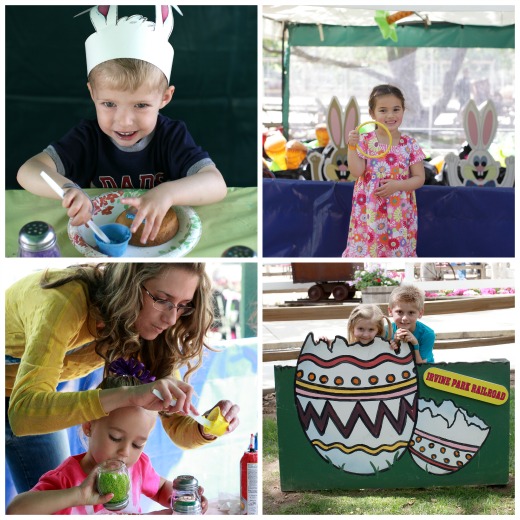 Easter Pictures
For the cost of $10.00, children can meet and have their photo taken with the Easter Bunny. This cost includes a complimentary photo that will be taken by Irvine Park Railroad staff. Each additional print of the same photo is $6.00. Photos will be printed in a few, short minutes at the Easter Bunny booth.
 Other Activities
There will be other activities to enjoy during the Easter Eggstravaganza including hay rides, a moon bounce, Easter cookie decorating, carnival games, face painting, picture stands and a lot more. Please visit www.irvineparkrailroad.com for full details including costs.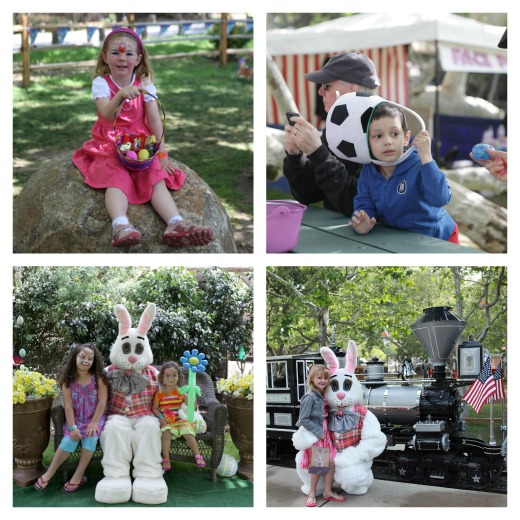 The park entrance fee – charged by the County of Orange – is $3.00 per vehicle on weekdays and $5.00 per vehicle on weekends.
Irvine Park Railroad opens daily at 10:00 AM. The cost for train tickets is $5.00 per person; children younger than 12 months ride free. Irvine Park Railroad is located at 1 Irvine Park Road, Orange, CA 92869.
For more information visit Irvine Park Railroad on Facebook, follow us on Instagram (Irvine Park Railroad), view pictures on Flickr, and follow our tweets on twitter (IrvineParkRR).