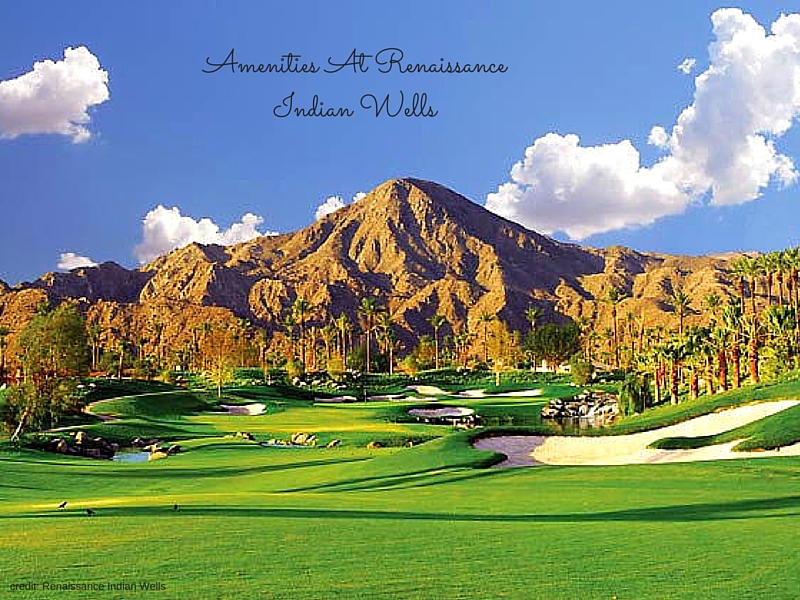 Now that we have covered reasons 1 & 2 as to why Renaissance Indian wells is perfect for families, let's talk about reasons 3-10.
If you are looking for premium amenities, this resort has it. The renowned Indian Wells Golf Club features two 18-hole championship courses for those looking for a first rate golf experience!
Reason #3: Zero Entry Pool for Kids
If you are traveling with little kids you will be delighted to know they have a zero-entry pool that makes it safe and easy for little ones to play in the water. There is even a rail to hold onto if you need extra assistance. I loved sitting partially submerged in the water while I watched my daughter play knowing that she could fully reach the ground.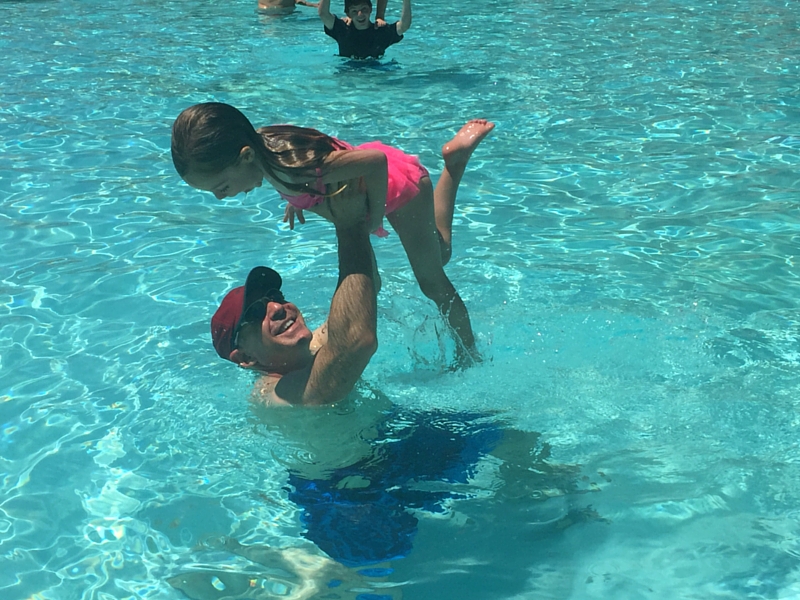 Reason #4: Sandy Beach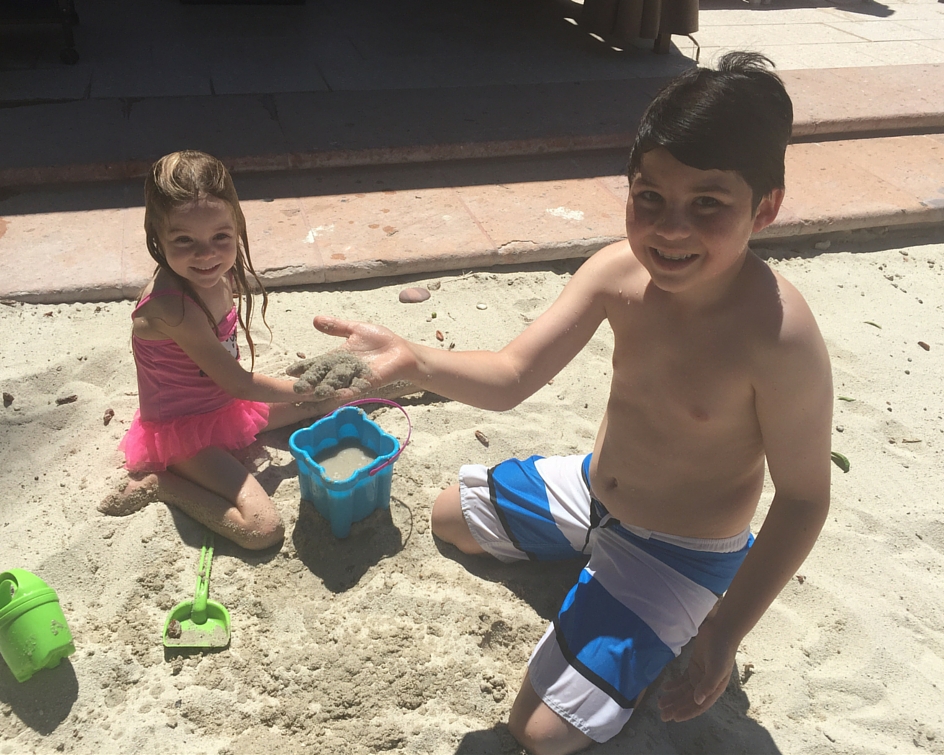 Grab your shovels and pails and start digging. Your kids will have a blast building sand castles in the sand. This area is perfect for toddlers.
Reason #5: Private Cabanas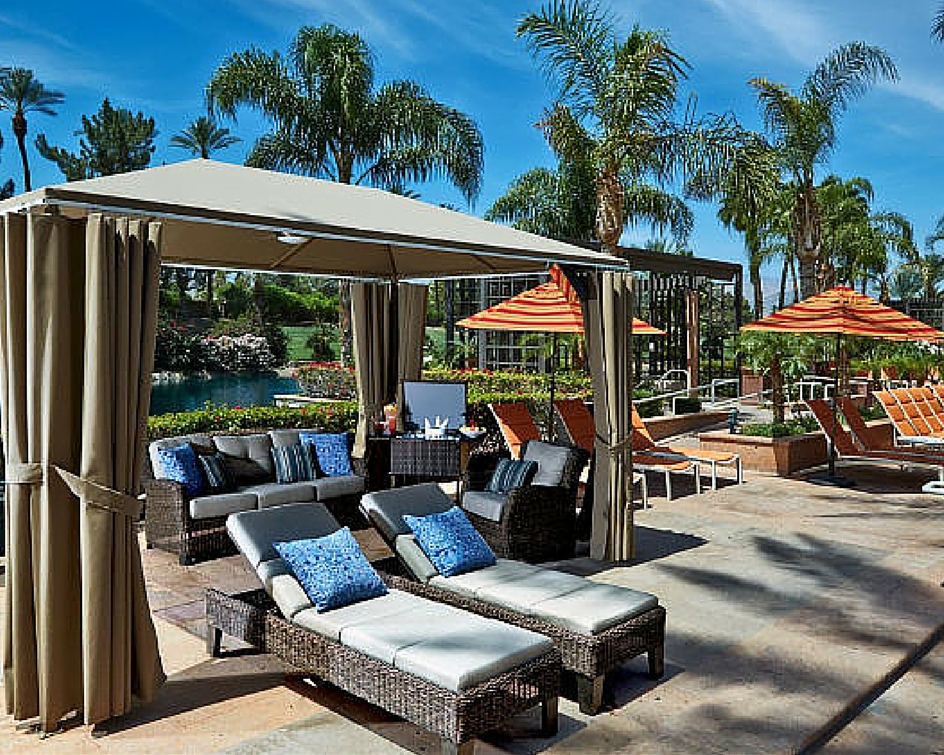 Have a large family? Or a baby you want to keep out of the sun? Rent a private cabana for the day.
Reason #6: Camp Oasis Kids Club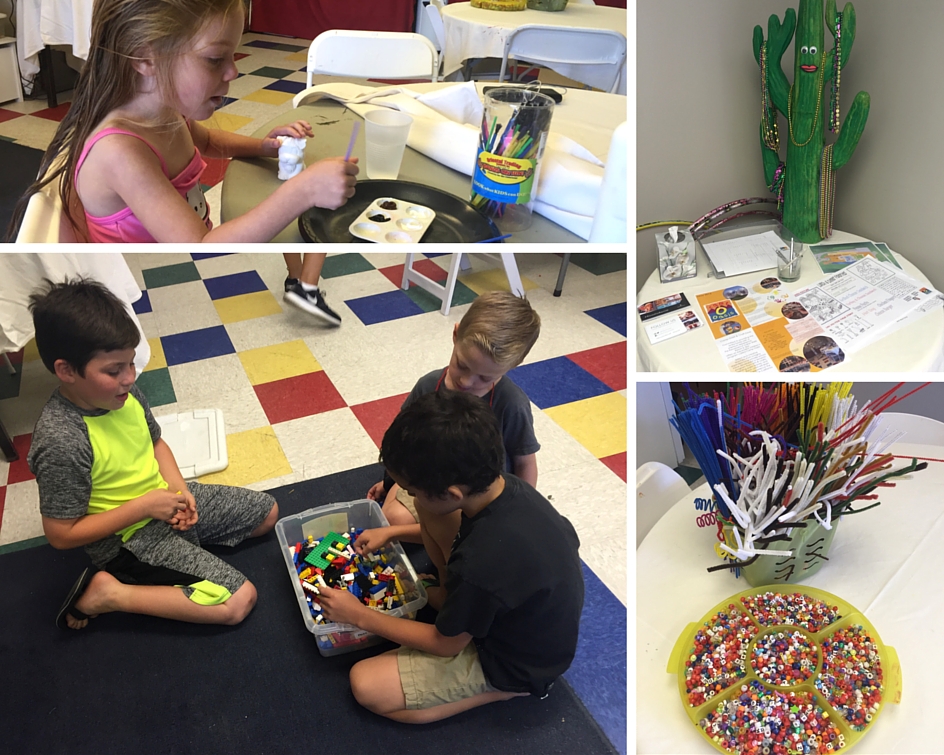 The Camp Oasis kids club (for ages 5 to 12) is open year-round but is based on occupancy. Children are kept busy with activities like sack races, hula hooping, and craft projects like painting on palm bark and playing legos. They even get to mix up their own date shakes at snack time. Kids' Night Out on Saturdays gives parents an opportunity to enjoy a little bit of alone time on family vacation.
Reason #7: Movies By The Pool
Movies are offered by the pool on Saturdays and Sundays. Movies change daily.
Reason #8: Ping Pong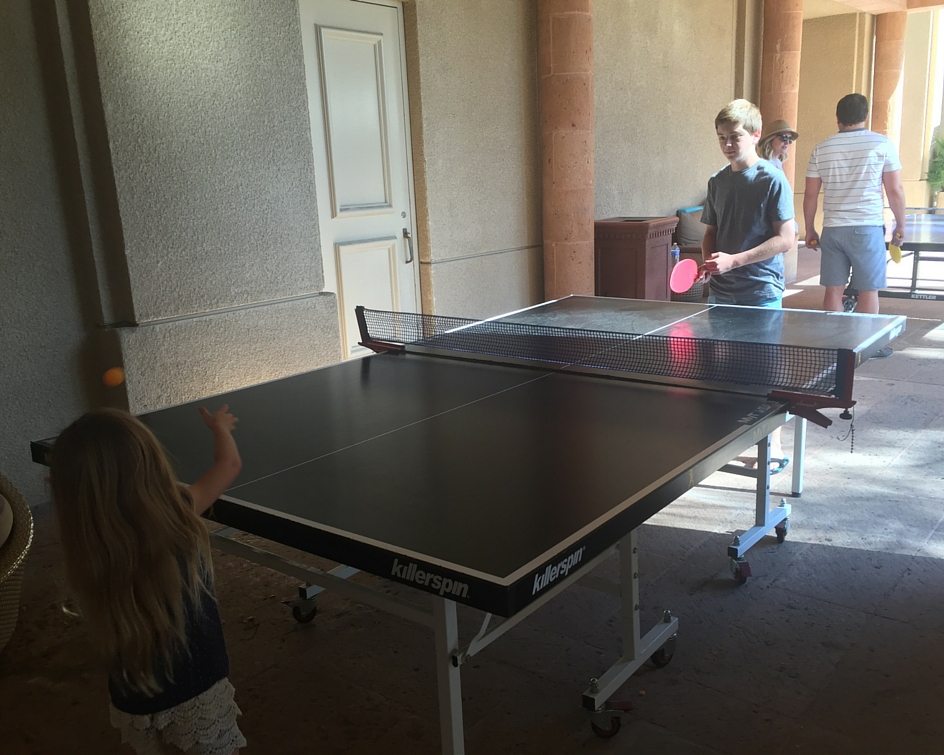 Keep the kids entertained by heading to the ping pong tables and corn hole game!
Reason #9:  Tennis Courts
Love the game of Tennis? There are several lighted tennis courts near the golf course for you to play on. We are a tennis family (all of us play) and we had a great time playing with the kids for an hour. The courts are very well maintained.
Reason #10: Spa Esmeralda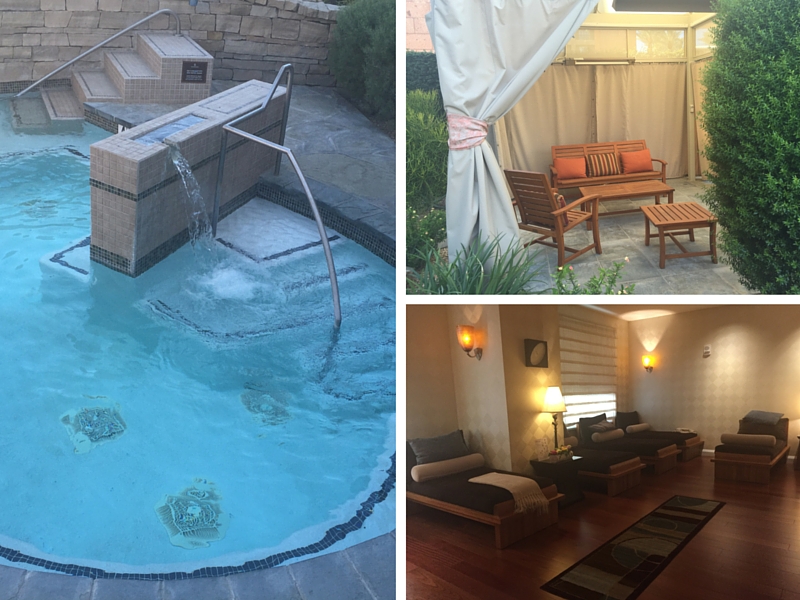 Find peace and tranquility at Spa Esmeralda. The resort's signature spa offers soothing massages, invigorating body scrubs, and a wide range of custom treatment packages. I had a deep tissue massage while I was there and I felt so much better when it was over. My shoulders were looser and my body felt relaxed as they even used aromatherapy as an added touch.
Video of a day at Renaissance Indian Wells
We had an amazing time here and made some incredible memories. We will definitely be back again soon and highly encourage you to visit. Thank you to the entire staff at The Ren for making our visit so memorable!