Reason #2:  Several Kid Friendly Restaurants
Food is a major componant I factor in when taking a vacation. I prefer to eat at non-chain restaurants (although I still love them) because it gives me and my kids a chance to experiment with our palletes. On our trip to the Rennaisance Indian Wells, we had the pleasure of meeting executive Chef Eric Theiss.
Chef Eric manages the resort's six restaurants with an expert staff of 60. He is a master of blending authentic with the varied and intriguing, and he is a seasoned veteran with nearly two decades of culinary craftsmanship. Not mention my kids absolutely loved him.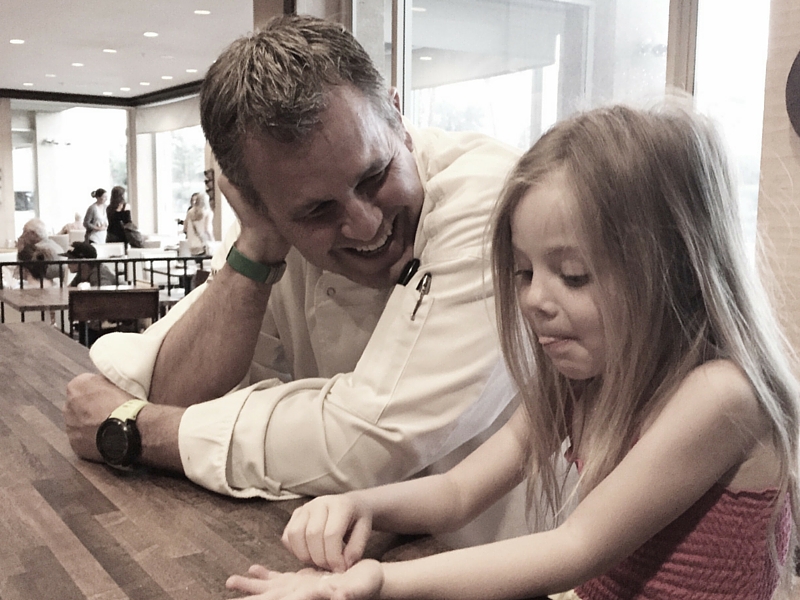 Sirocco Pizza Company
The First place we headed was Sirroco Pizza Co. When we arrived, Chef had arranged for all of the kids to make their own personal pizza's. This was a media event, so while that is not typically offered on the menu, pizza making can be arranged for special events.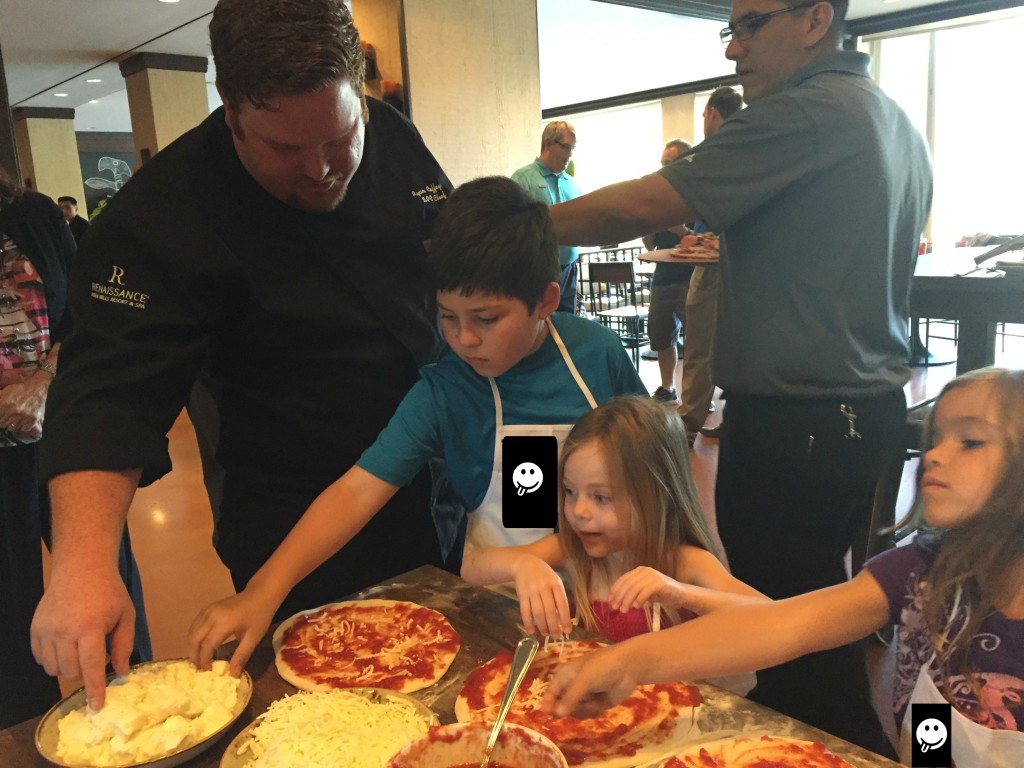 We also had a chance to sample several items off of the regular menu.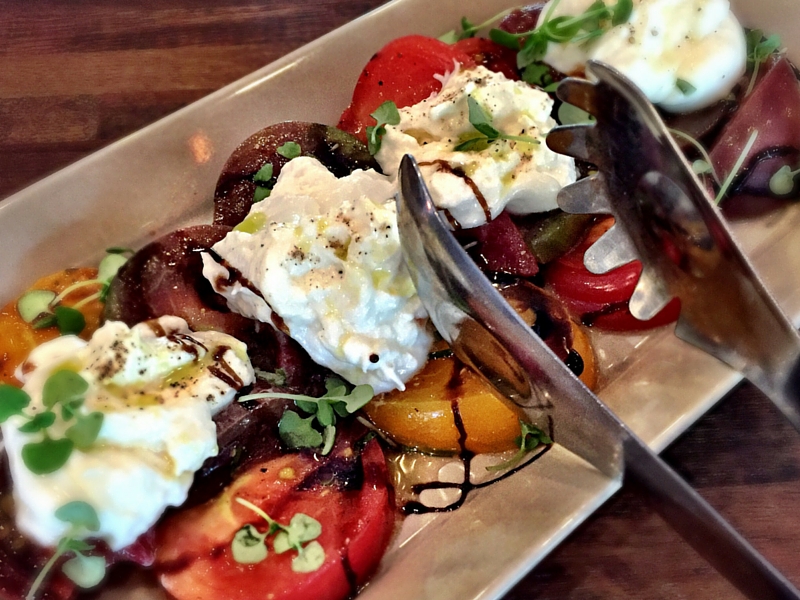 First up was a phenomenal Caprese with Heirloom Tomatoes, Burrata Cheese, EVOO, Sea Salt, Basil. Is my picture making you drool?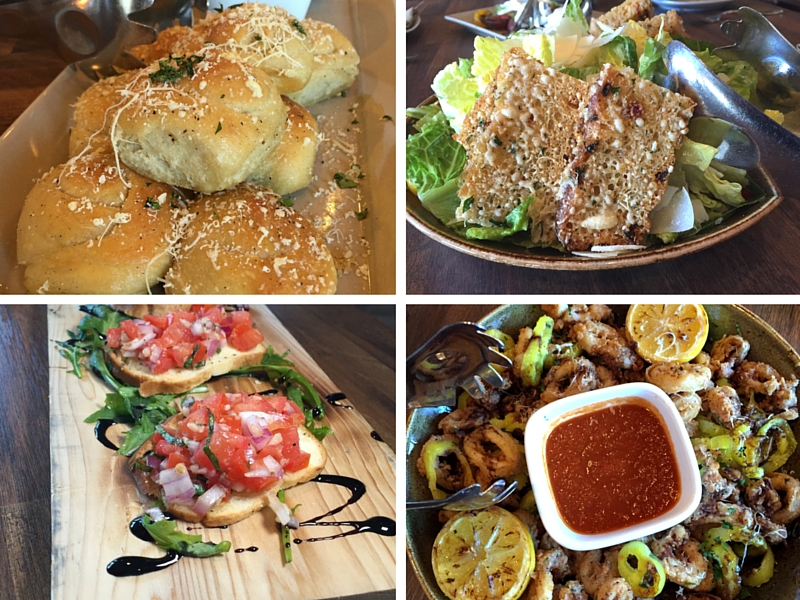 We also tried some garlic pizza dough knots, fried calamri tossed in Aged Balsamic and Banana Peppers, Bruschetta with balsalmic vinegar and a romaine caesar salad with blistered Tomato, House-made Dressing, Parmigiano Reggiano, and a Focaccia Crouton. There was also a charcutterie board with some of the most divine cheeses and meats around.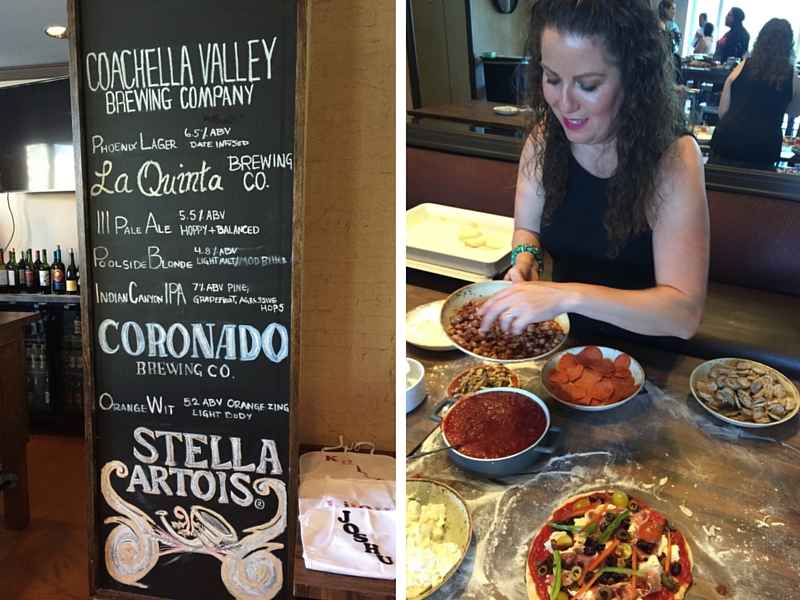 While The kids had fun making their own pizzas I decided to try my hand at one as well. For adult beverages, Sirocco offers wine and beer from The Coachella Valley Brewing company and also Coronado Brewing Co.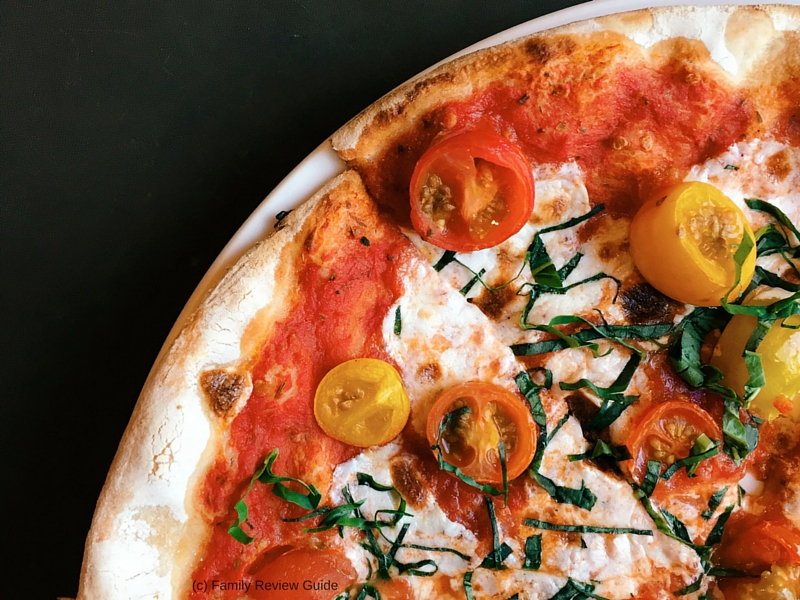 Cava
The next kid friendly restaurant at the resort is called Cava. This casual restaurant reflects innovative California fresh flavors. You can enjoy fresh air, dining and a beautiful view. We ate here for breakfast both mornings and enjoyed a delicious breakfast buffet.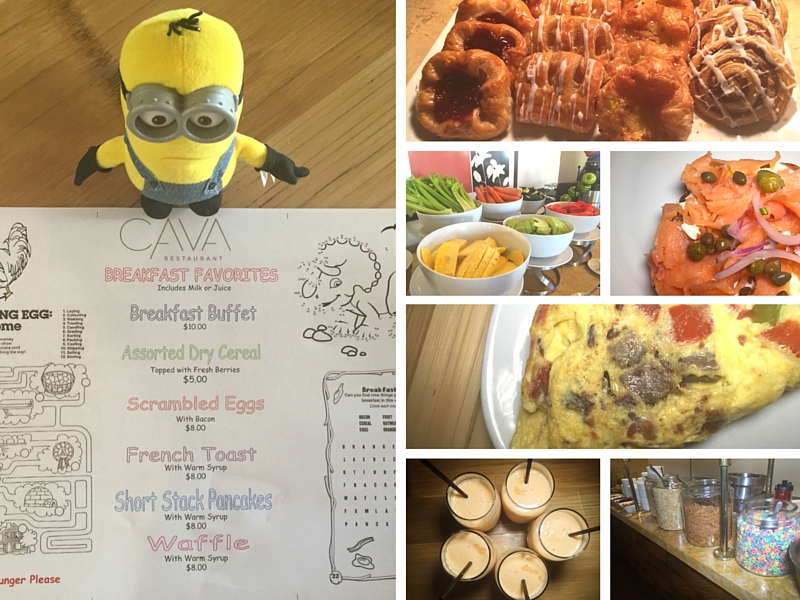 At the breakfast buffet they have the following:
Cereal and pastries for kids
Eggs, bacon and potatoes
Fresh Fruit Bar
Omelette station
Lox and cream cheese with capers
Asparugus
Fresh Yogurt and Granola
Oatmeal with topping
Waffles, Pancake & Coffee
If you like to order off the regular menu I suggest ordering the Lemon Ricotta Pancakes with Temecula raspberries, whipped butter, and warm maple syrup
The Pool Bar
Or if you need to cool off you can get refreshing cocktails like this yummy margarita. (Moms need a break once in a while)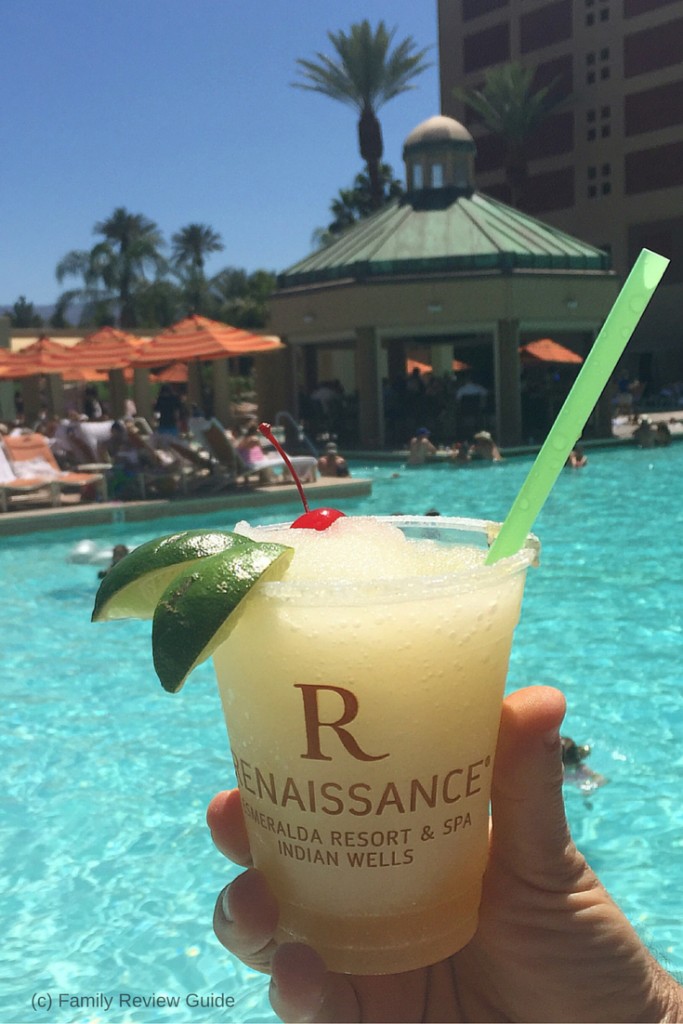 Also, half of my family eats Gluten-Free  and all of the restaurants will have something to accommodate you.  One night when we got back to our room we had a special surprise waiting for us from Chef Eric. How sweet is this? Flourless chocolate cake, nuts, chocolate and candy!
Reasons #3-#10
See reasons #3-#10 here. Amenities are everything!