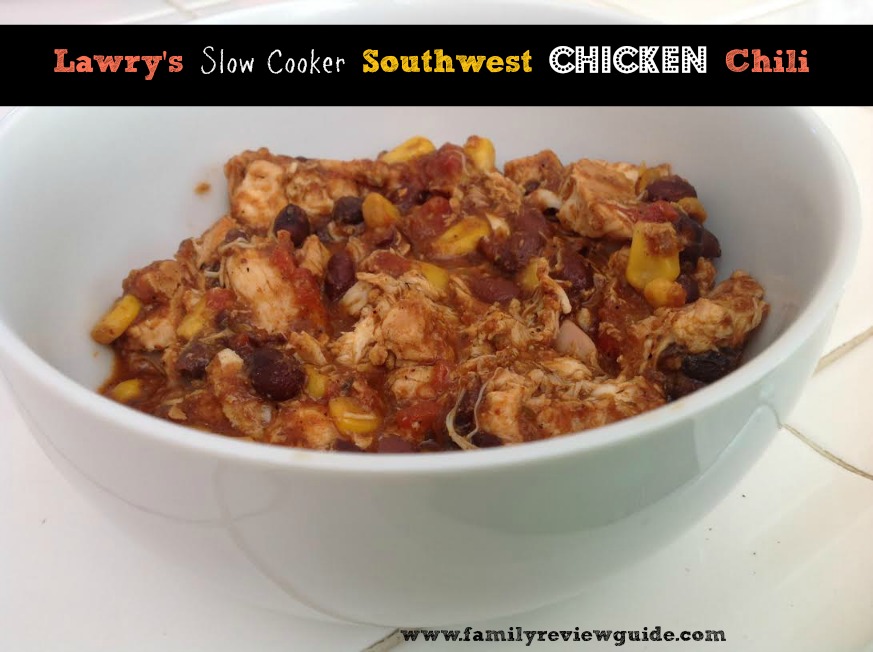 Cooking dinner is not something I look forward too. I would much rather go out to eat. As a matter of fact I even have a sign in my kitchen that says " the best thing to make for dinner is reservations". But I digress. When I do have to cook I rely on my trusty slowcooker and the other day I came across one of Lawry's seasoning packets called "Southwest  Chicken Chili". I bought all of the ingredients and it literally only took me 8 minutes to prep before I put the lid on and walked away for the day.
Recipe for Lawry's Slow Cooker Southwest Chicken Chili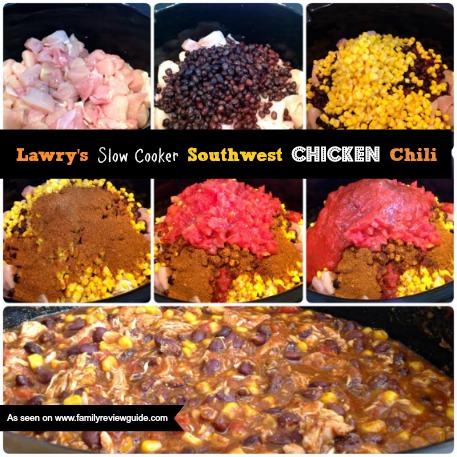 Serves: 8
2 pounds boneless skinless chicken thighs cut into 1-inch cubes
2 cans (15 ounces each) black beans drained and rinsed
1 can whole kernel corn drained
1 can diced tomatoes undrained
1 can tomato sauce
Directions
10 minsPrep time
4 hrsCook time
Place chicken, beans and corn in slow cooker.
Mix Seasoning Mix, tomatoes and tomato sauce until well blended. Pour over chicken mixture. Cover.
Cook 8 hours on LOW or 4 hours on HIGH. Serve with toppings, if desired.