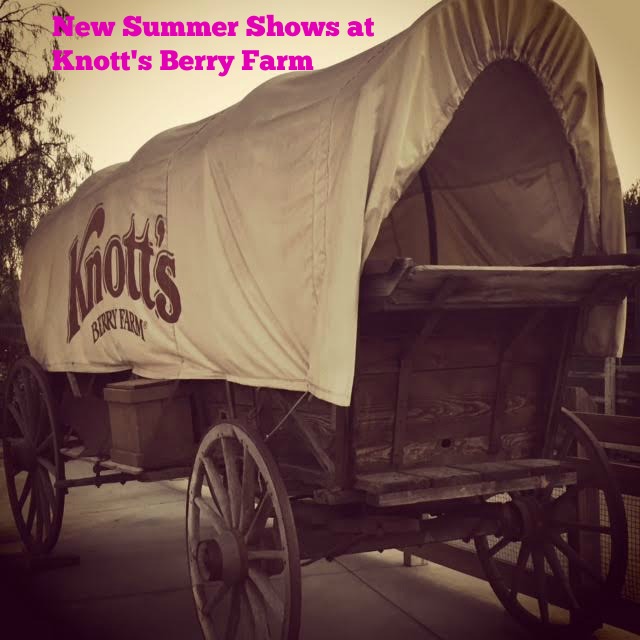 School is out and summer is in! And there will be absolutely no boredom with Knott's Berry Farms all new summer lineup. This past weekend I attended Summer Media Days at Knott's to preview all the new and exciting shows.
We were given fast lane bands that gave us access to front of the line on 12 rides, including Voyage to the Iron Reef, Xcelerator, Ghost Rider, Silver Bullet, and more. I cannot recommend this enough! It is worth its weight in gold and you can read all about it here.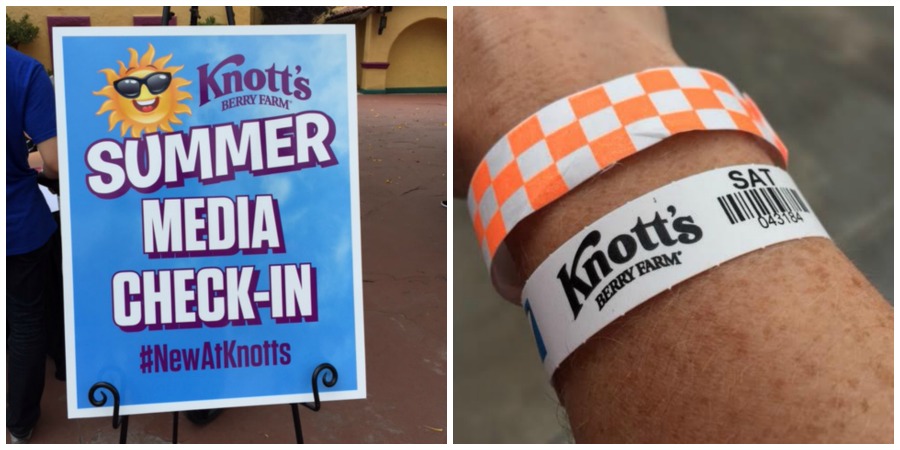 With two teenagers eagerly awaiting rides were were ready to get our day started!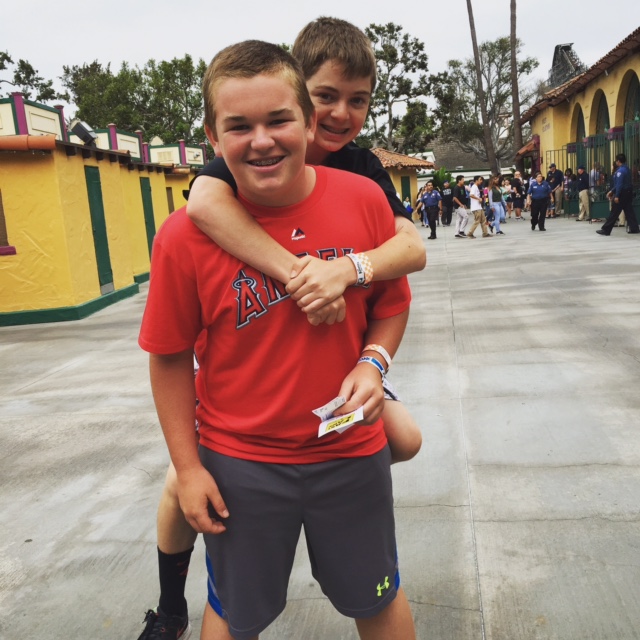 First up we hit Ghost Rider. And then we rode it again, and then again. Two times is about my max on this ride.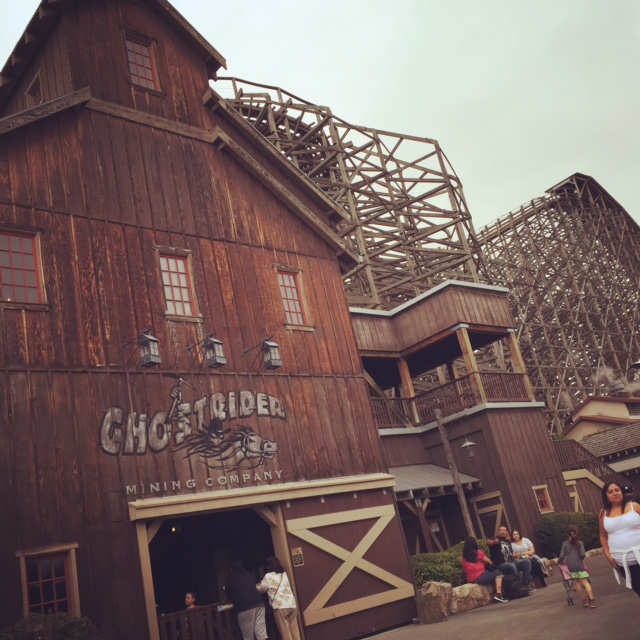 Then we headed to the Charles M. Schulz Theatre theater to watch the all new show called "Blockbuster Beagle". This is where Snoopy and his Peanuts buddies "go Hollywood" bringing Walk of Fame glamour, dazzling movie lot escapades and California excitement to a brand new ice show adventure. Join Snoopy and our world-class ice skating stars for this amazing new production! June 13 – August 23; no shows on Wednesdays.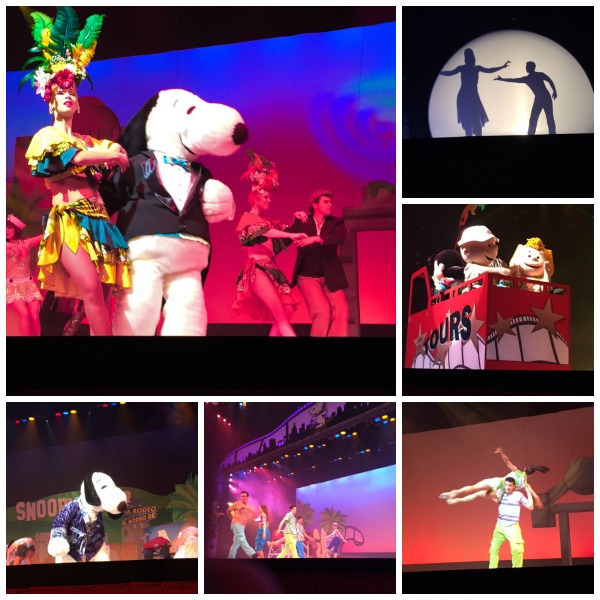 We also watched the amazing new show "Vertical Impact" at the Calico Square Stage. The show presents the ultimate blend of extreme stunts with high flying acrobats performing a one of a kind performance perfect for the entire family! This high energy show is set to the most popular songs of today, combining everything from trampoline stunts, BMX riders,  skaters, dancers, and aerialists. Every show ends with an informal meet & greet for the guests with the entire cast on stage. June 13 – August 23. No shows on Mondays & Tuesdays. Below are some clips of the show.

There is also a spin off show of Vertical Impact called "Vertical Impact: Geared Up"" at Calico Square Stage:  The fun continues after dark as the cast pumps up the volume with the latest hits, the biggest tricks and awesome special effects. The pace is intensified, the stunts are electrified, and the cast is breaking down the walls, defying gravity, and taking it all to the next level. "DJ Nytemadness" keeps the party going mixing all the best of current EDM, dance & pop hits after each show while the gleeful cast invites guests become a part of the fun. June 13 – August 23; no shows on Mondays & Tuesdays
Next up was Krazy Kirk and the Hillbillies at Bird Cage Theatre: Things get krazy when Krazy Kirk and the Hillbillies perform their toe tappin', knee-slappin', side splittin' country comedy show that has Knott's audiences clamoring for more!  See Knott's website for show dates and times
While we headed to Montezumas Revenge we came across one of the new Salsa Bands on Fiesta Plaza Stage. Here, fiesta Plaza stage heats up this summer with the infectious energy created by some of Orange County's most popular salsa bands. See Knott's website for show dates and times
Other new shows at Knott's include the following:
The Ghost Town Miners – Spurs Stage: For a "Yeehaw" of a good time guests won't want to miss the Ghost Town Miners sing and play some of the best bluegrass this side of the Rio Grande! June 16 – August 20; Tuesday – Wednesday
 The Big Fat Steve Band – Boardwalk Circle Stage: Back by popular demand, The Big Fat Steve Band is a one-of-a-kind dance band with a swingin' beat. Enjoy the live musicality of rockabilly, swing and classic sounds. The only thing missing is your dance moves. See Knott's website for show dates and times
 Ghost Town Streetmosphere – Ghost Town Streets: Ghost Town is alive with townsfolk who will put you smack dab in the middle of the Wild West. New residents have put down stakes recently – Clem Culpepper, the ever hopeful gold miner, Ma & Pa Shine, our resident moonshiners & Nathan Quickly, the Pony Express Agent, and more Calico townsfolk
 Charlie Brown's Happy Campers – Camp Snoopy Theatre: Charlie Brown, Lucy, Linus, their friend JT, and the world's most popular beagle, Snoopy will take the stage in a show that's sure to make an outdoorsman out of anybody!  Daily, June 14 – September 1
And don't forget to try the new ride "Voyage to the Iron Reef",  a spectacular new interactive 4-D attraction. Your mind will be blown at the technology in this ride.

Food At Knott's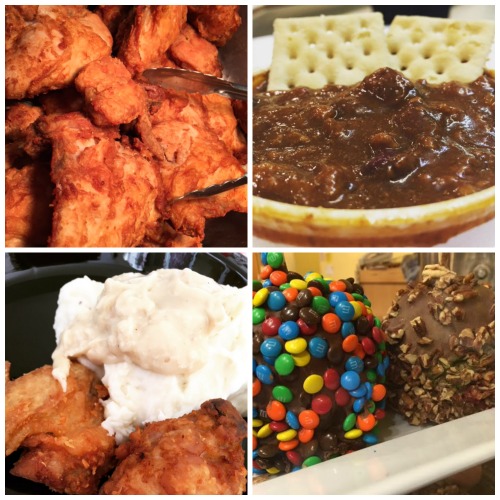 Everyone knows Knott's Berry Farm has such good food and Knott's spoiled us rotten this day! We had an all you can eat buffet with all the Knott's fried chicken and mashed potatoes we could get our hands on. I was so full at the end I couldn't even move.
Towards the latter part of the day we tried some chili at the Ghost Town Bakery. It was so meaty and delicious and of course we had to try some desserts too. There is nothing quite like a candy apple to curb a sweet tooth.
So what is your favorite thing to do at knotts?