Thrill Rides in The Dark
Roller coasters are already a fun outlet for the adrenaline junkie, but for those of you who want to turn your thrill factor up a few notches, come to Knott's Scary Farm and ride your favorite roller coasters in the dark! On limited night during Scary Farm, the following roller coasters will be running in complete darkness. That means you cannot see the track! Fright/Fast Lane includes priority access to all mazes and select rides.
GhostRider
Sierra Sidewinder
Silver Bullet
Jaguar
HandTime Light Show
HangTime will have a special lighting scheme just for Scary Farm with timed show moments. (for the first time, since the grand opening event)
Timber Mountain Log Ride: Halloween Hootenany

Every year the citizens of the Timber Mountain invite the mysterious creatures that live out in the woods and caverns of the area to join them as they celebrate the season at the Halloween Hootenanny. The ride's interior features surprises as guests venture past the Calico Coffin Creeper Band, the town's Green Witch and splash down Skull Mountain through a labyrinth of jack-o-lanterns. The seasonal ride will also feature an original song performed by Krazy Kirk and the Hillbillies. In the evening, the Timber Mountain comes to life with additional scares.
Boo-Fet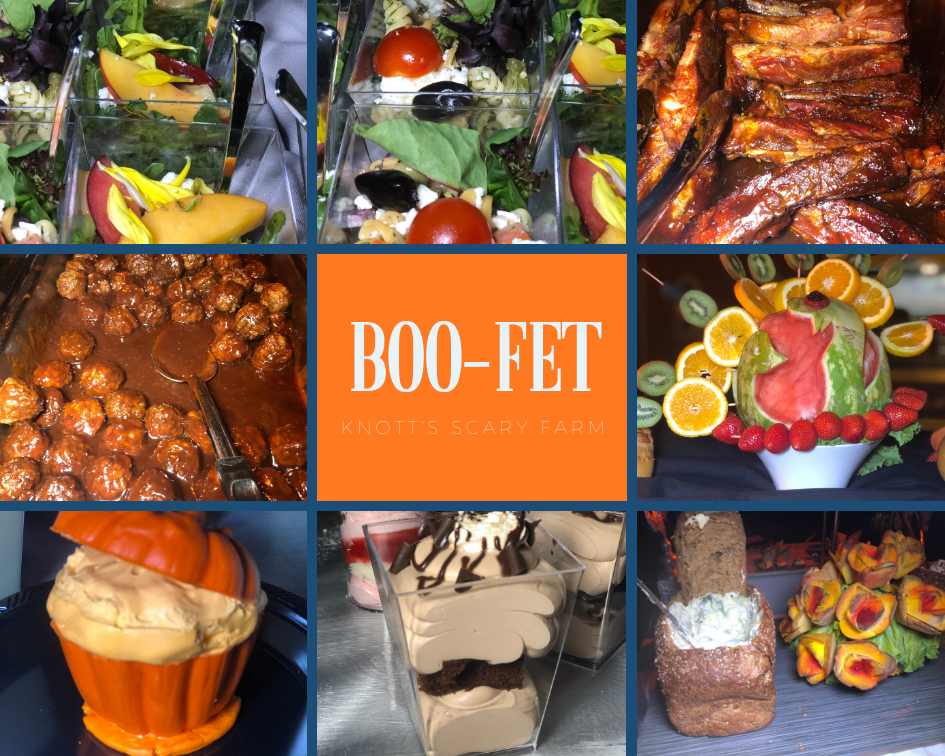 Munch with the monsters before toy face your fears. Treat yourself to a Knott's Scary Farm Boo-fet dinner followed by early entrance to select areas of Knott's Scary Farm. The Knott's Scary Farm Boo-fet dinner features endless portions of signature Knott's entrees and desserts with a souvenir cup. Menu includes Knott's classic such as Mrs. Knott's fried chicken, a chef carving station, boysenberry pie and more.
Boo-fet diners receive early entry to Paranormal Inc., Trick-or-Treat: Lights Out, plus the all new Dark Entities and The Depths. Boo-fet guests will also have exclusive monster photo opportunities before the park opens to the general public.
Into The Fog: A Scary Farm Tribute Art Show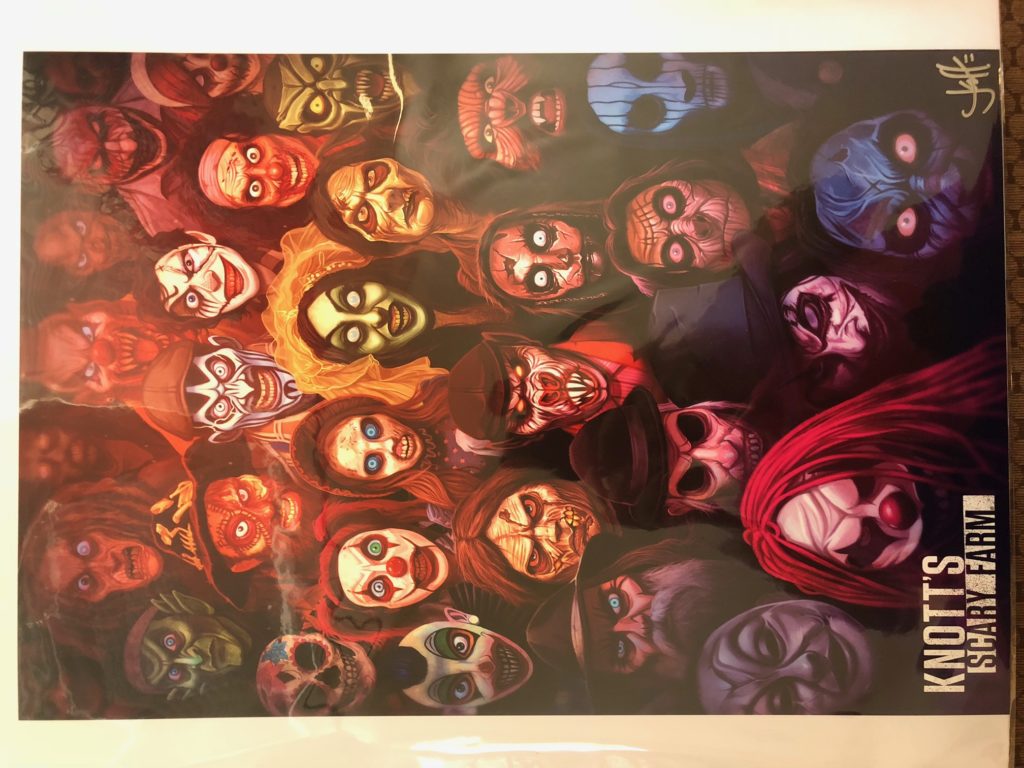 Speaking of darkness, don't forget to check out "Into The Fog: A Scary Farm Tribute Art Show" . It's a brand new art show specially curated for the discerning Scary Farm fan. The show is home to almost 40 pieces of original art by 35 unique and talented artists from across the country. These artists have drawn inspiration from Knott's Scary Farm's rich 46 year history and we're certain you'll find an original or print you'll want to take home with you.
Along with the Scary Farm art show, the Bizarre Bazaar will be filled with all sorts of souvenirs any Halloween fan will be dying to get their hands on.
For more information visit Knott's Scary Farm on Facebook and Twitter.