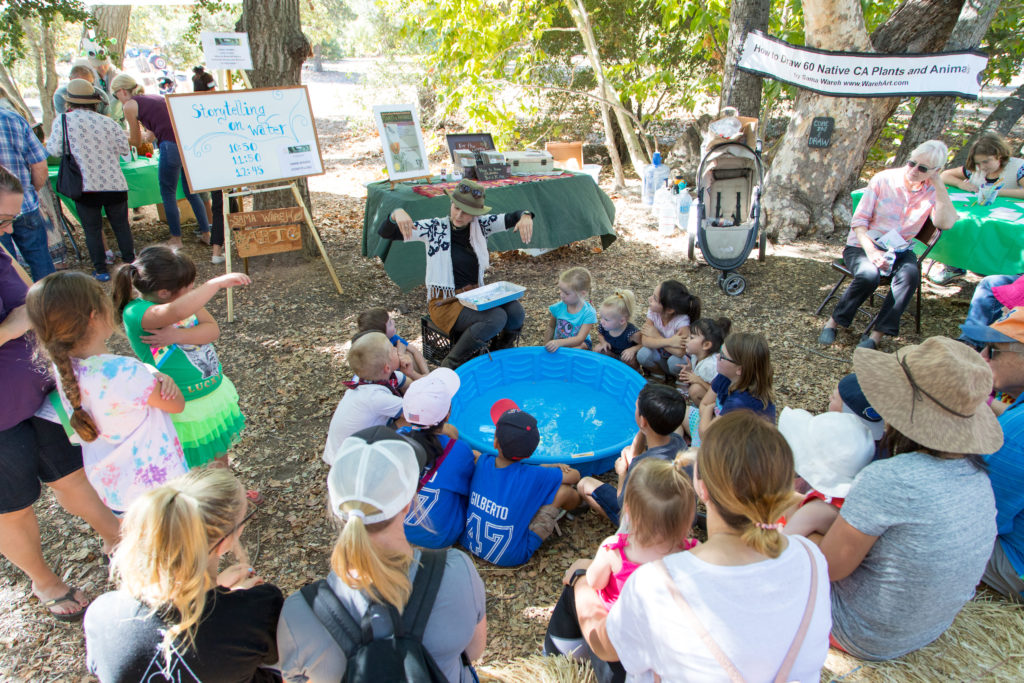 Join the County of Orange and OC Parks under the oaks in celebration of Acorn Day at O'Neill Regional Park on Saturday, October 6 from 10 a.m. to 2 p.m. This free, family-friendly event offers crafts for kids, a live butterfly enclosure, active games, face painting, live music and introductory ukulele lessons, nature and animal exhibits, a very special storytelling session with painting on water, acorn and oak tree planting and much more!
"Acorn Day at O'Neill Regional Park is a tradition families look forward to celebrating each fall" Orange County Supervisor Lisa Bartlett, Fifth District, said. "This is the perfect time for nature lovers of all ages to get outside, learn about their natural surroundings, and have fun with the whole family."
Guided nature hikes to the Water Tower will be offered at 9 a.m. and 11 a.m. Families can also enjoy presentations throughout the day, including The Hummingbird Nest Story, a book signing with the author of "How to draw 60 Native CA Plants and Animals: A Field Guide," followed by a live butterfly release at 1:30 p.m. by Western Monarch Guardian.
Several outdoor groups from and throughout Orange County will be participating in the day's festivities including The Reserve at Rancho Mission Viejo, The Institute for Wildlife Studies, Orange County Fire Watch, Friends of the Dana Point Headlands, The Saddleback Area Historical Society, Saddleback Canyon Riders, Southwestern Field Herping Associates, The Helena Modjeska Foundation and more.
October 6 – Acorn Day
10 a.m. – 2 p.m.
Cost: Free admission and parking
Location: O'Neill Regional Park
Address: 30892 Trabuco Canyon Road, Trabuco Canyon, CA 92679
Website: http://ocparks.com/parks/oneill/
Contact: (949) 923-2260, [email protected]
Acorn Facts
Acorns are nuts, but almonds aren't!

Acorns are the essential fall food. Squirrels and deer eat them often. 25% of a deer's fall diet is acorns! Mice, woodpeckers, blue jays and ducks like to snack on them too.

Acorns are a great sources of vitamin A and C, however, they also  contain tricky tannins that mess with your insides.Too much tannin in your sensitive intestines makes it hard for them to get any nutrients out of the food you're eating!