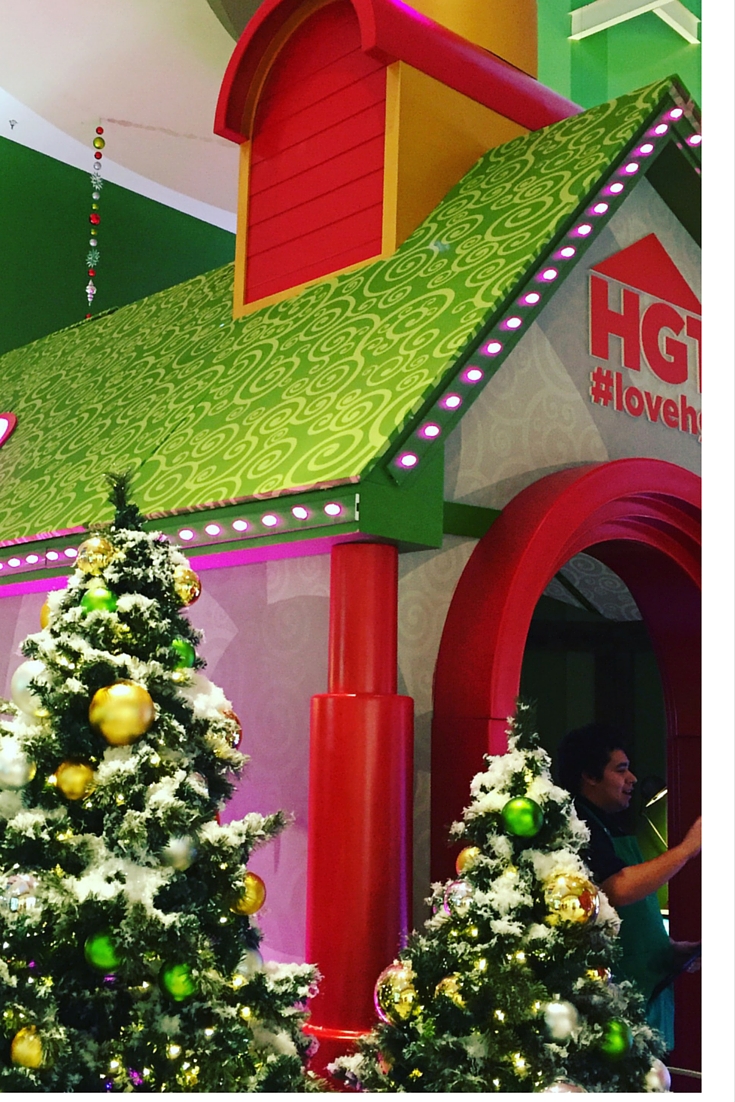 The holidays are here!  Did I just give you a yule tide anxiety attack?  Well, we all know the holidays are much more fun when we focus on the festivities and time with our family.  That is where we feel the real magic of the season.  One fun activity you won't want to miss is a visit with Santa at Lakewood Center Mall!
Lakewood Center teamed up with HGTV to create an ingenious interactive Santa's Workshop experience for the whole family!  They have made this trip fun from start to finish.  No more holly jolly tantrums as you wait in line to see Old St. Nick.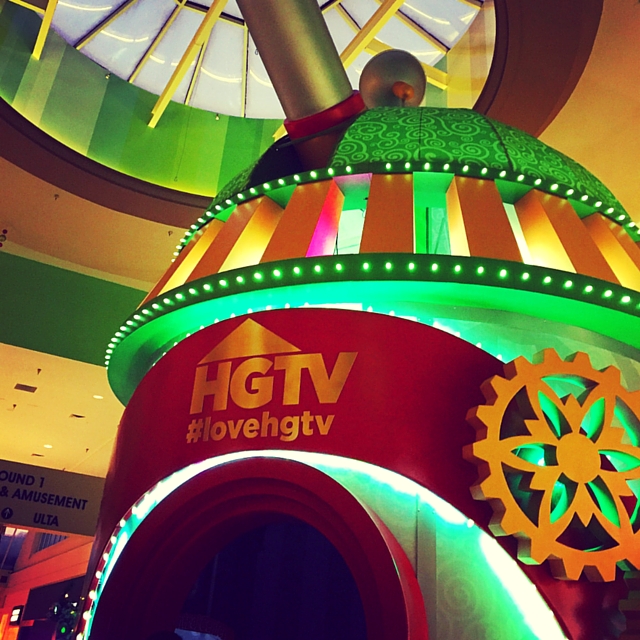 As you enter your kids get to enter their name and find out if they are on the Nice or Naughty List.  Spoiler alert:  They will all be on the Nice List even if you know better!  My kids were thrilled (and maybe a little surprised!) that their name popped up on the Nice List!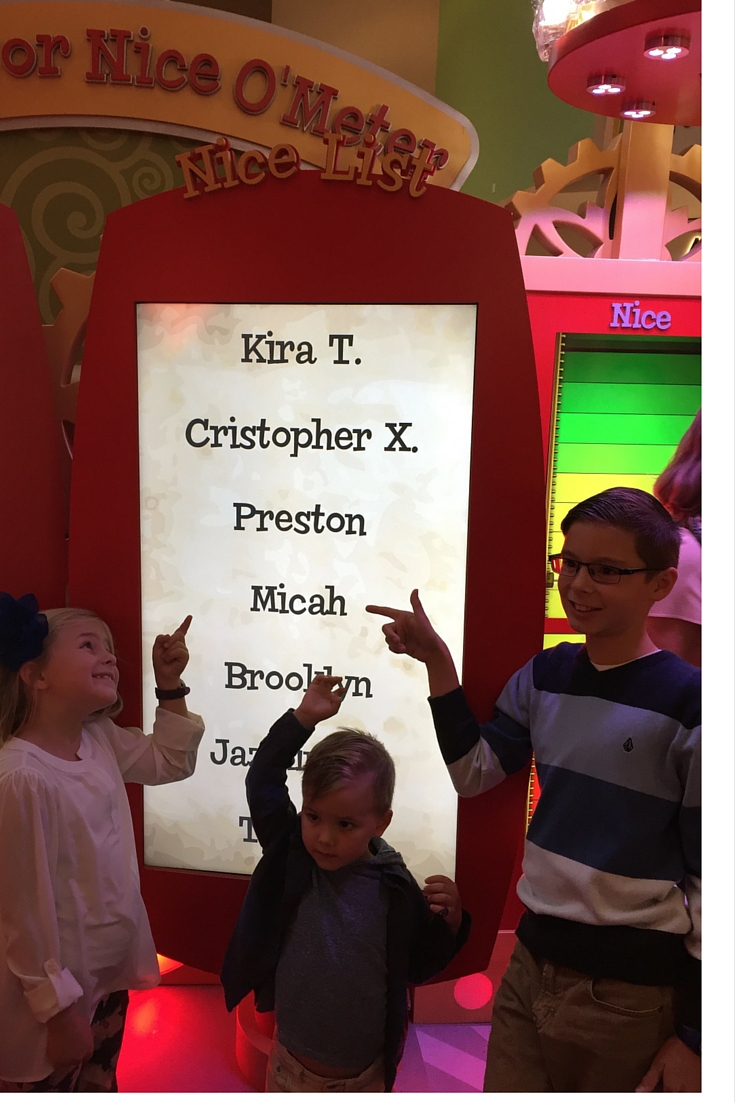 Once inside the kids can take Elfie Selfies!  Their cute little faced get placed on an elf.  Then, they get to watch as their elf gets down and grooves with Santa in the workshop.  It's adorable and you can e-mail it to yourself!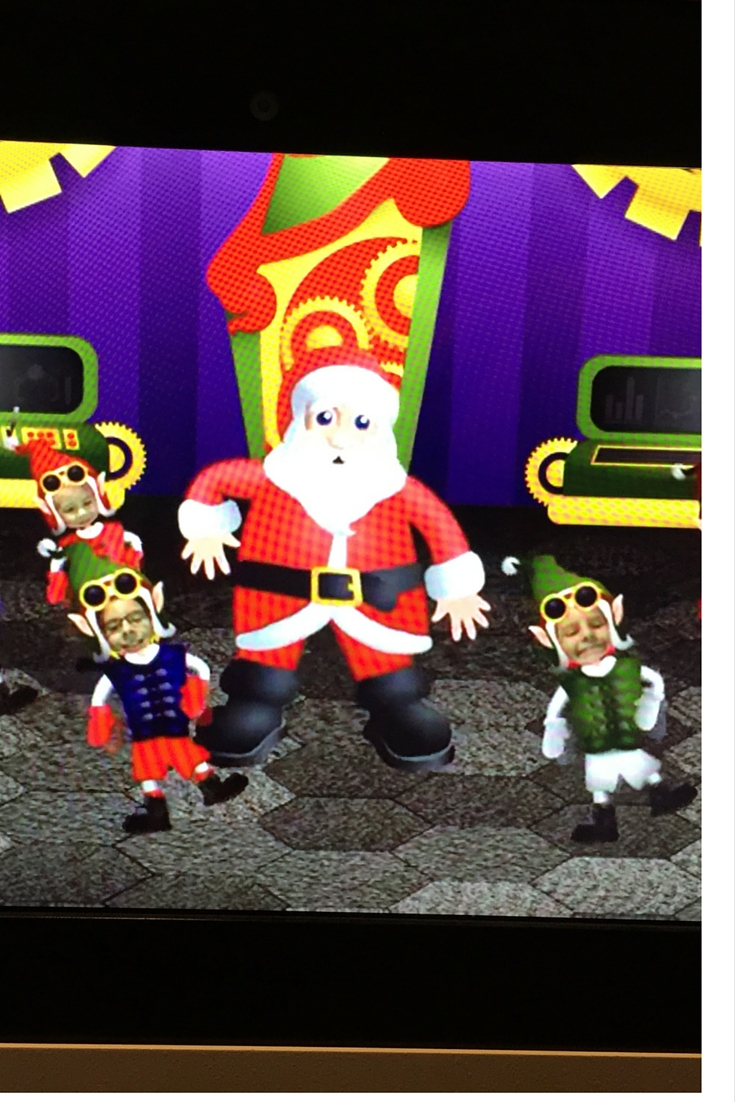 The interactive experience kicks up from there and the kids are given tablets to view the room through.  As they hold it up, there are pictures in the room that come to life.  Gears turn, elves appear and the kids are loving it!
Santa also has his control center inside for the kids to play with.  Knobs, levers and screens that the kids get to take over.  Looks like Santa already has this Christmas in the bag!
Just outside the workshop you can get a quick picture at Santa's HQ.  Looks chilly!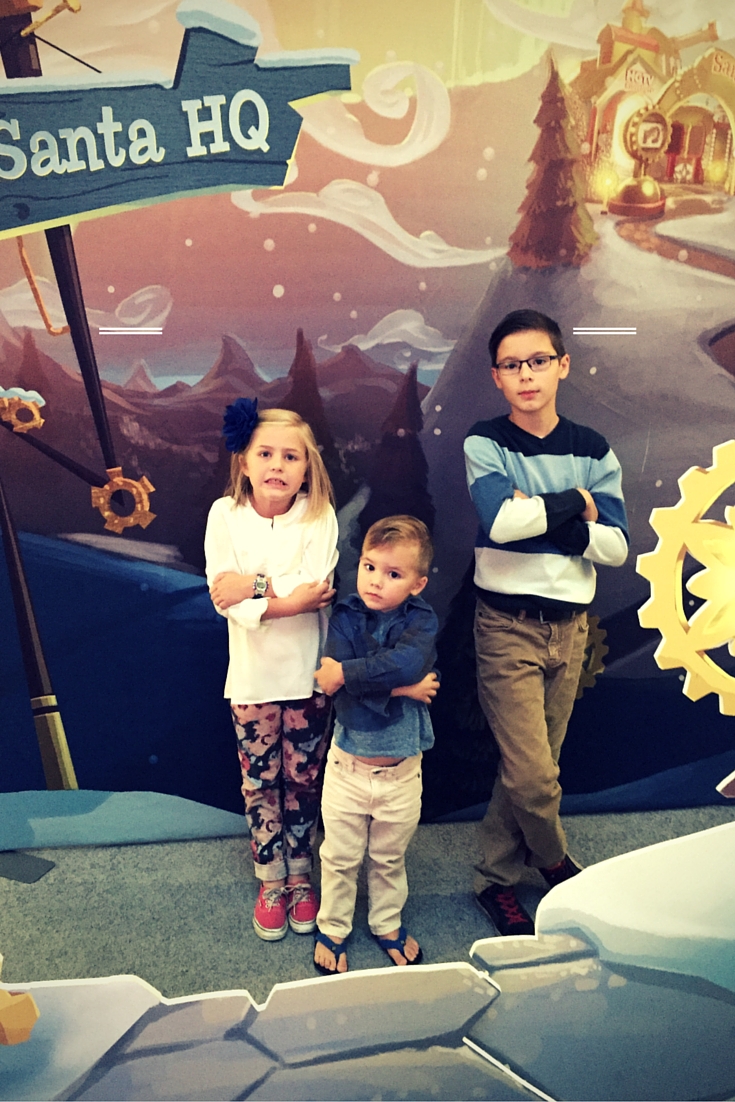 Onto the Man of the Moment, the Big Cheese himself, SANTA!!!  HGTV and the Lakewood Mall have set the scene for a fantastic holiday picture.  Santa is dressed to the nines and there are presents, trees, lights, and ornaments everywhere.  It is simply gorgeous!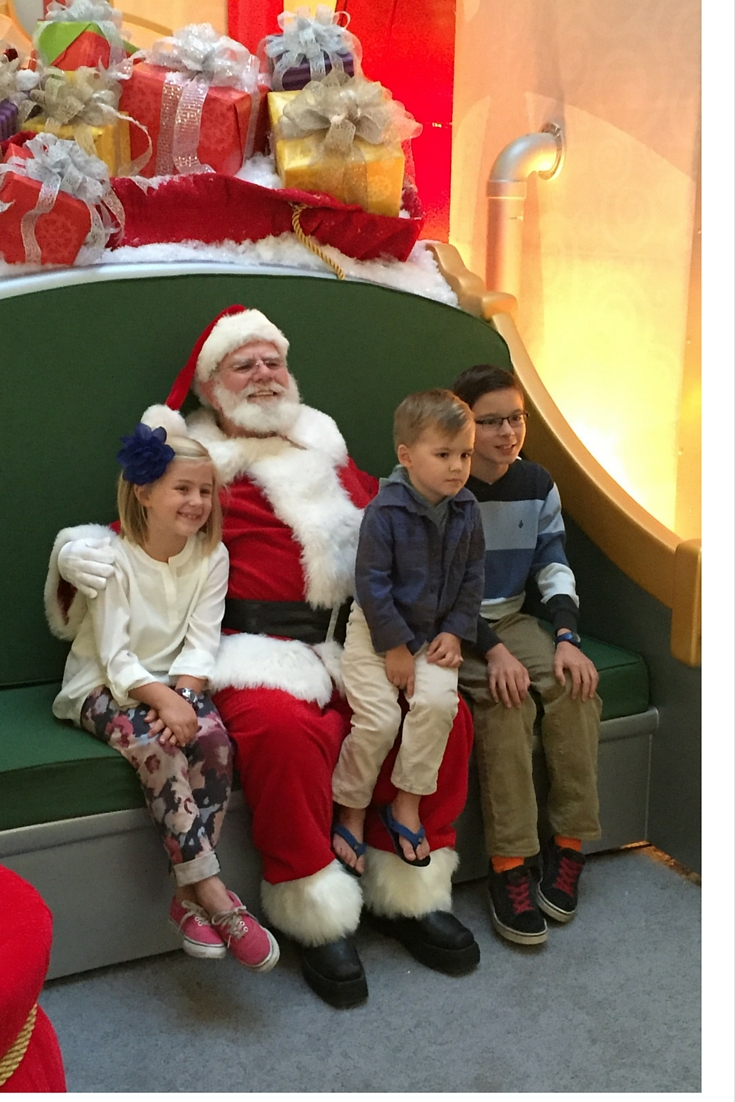 After making their requests to Santa, the kids were invited to decorate a cookie and enjoy some hot cocoa thanks to Panera.  I would say it was a sweet ending to a very fun day and a great beginning to the Christmas Season!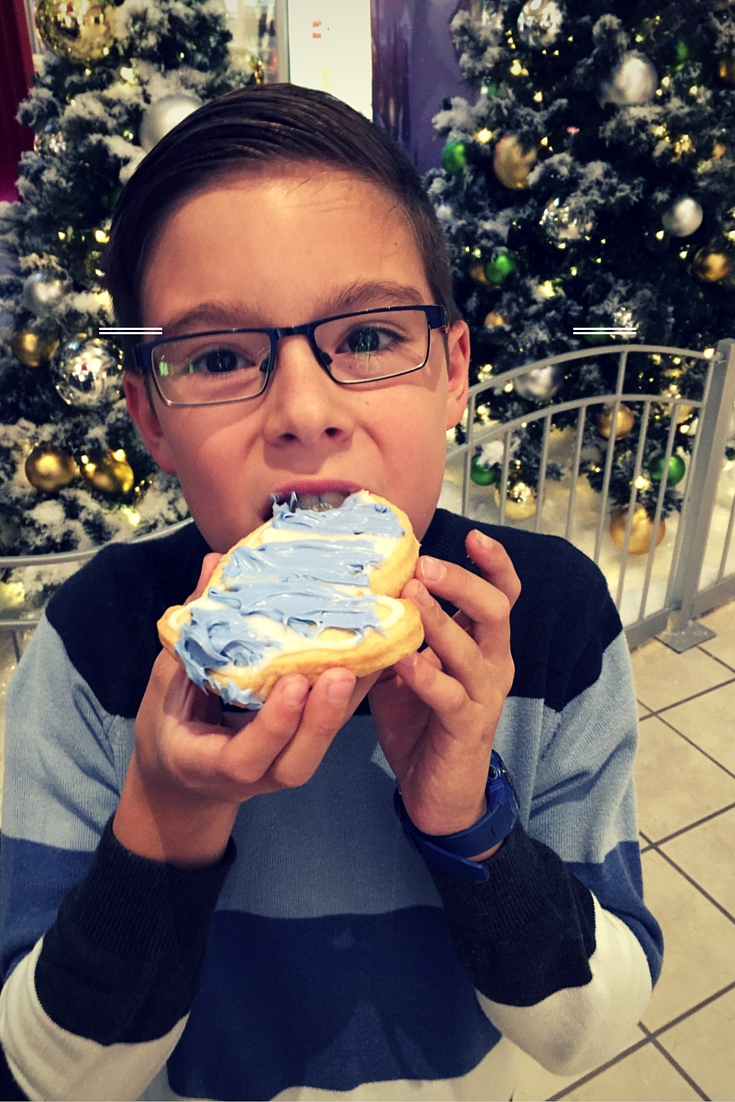 To reserve your reservation at Santa HQ click here.