This is a guest post written by Ariella Philpott.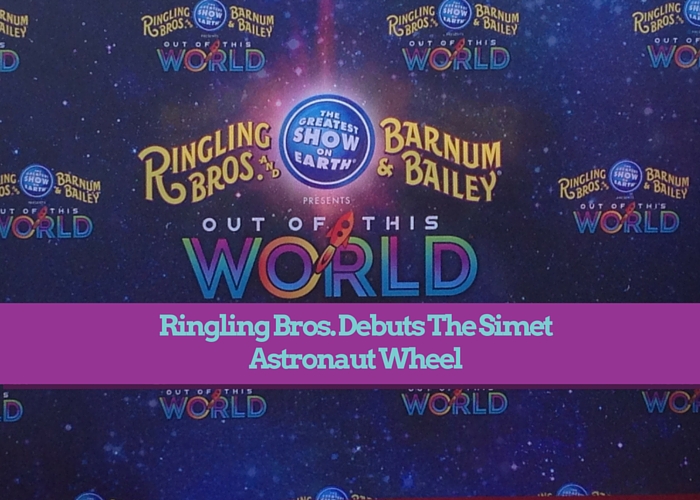 The circus is coming! The circus is coming!
A few days ago, we were fortunate to be invited to get a glimpse of the magic and adventure that the new Ringling Bros. & Barnum Bailey Circus show Out of This World has to offer. The Columbia Memorial Space Center in Downey, CA hosted a special event debuting the Ringling Bros. & Barnum and Bailey's Simet Astronaut Wheel. Included in the event was host Ringmaster Johnathan Lee Iverson, Out of this world alien clowns, cosmic contortionists, galactic unicyclists, and the amazing gravity-defying acrobatic performance of "Spacewalk" on the three-story steel rotating Simet Astronaut Wheel. Every single one of the performances we previewed was spectacular, and had me grinning from ear to ear.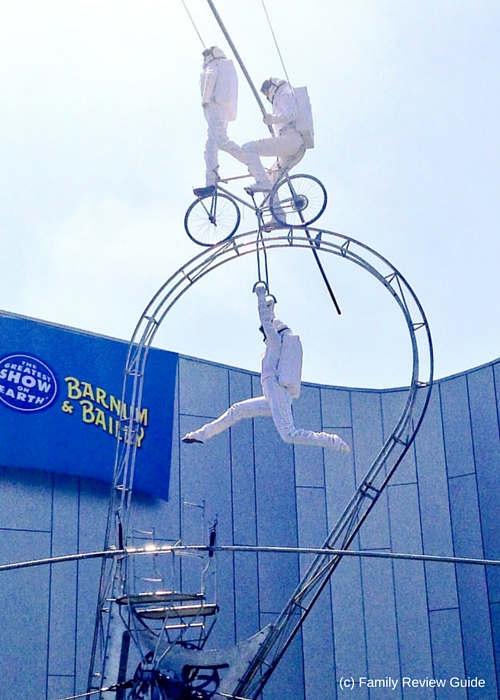 The new, exciting, space-themed production Out of This World will have the audience blast off on an intergalactic space journey that includes a good vs. evil heroic quest sure to thrill and surprise the whole family. Filled with acrobatics, aerialists, animals, daredevils, and clowns the newly imagined show is sure to please. I know I can't wait to see the whole show in its entirety with my family and be a part of the adventure.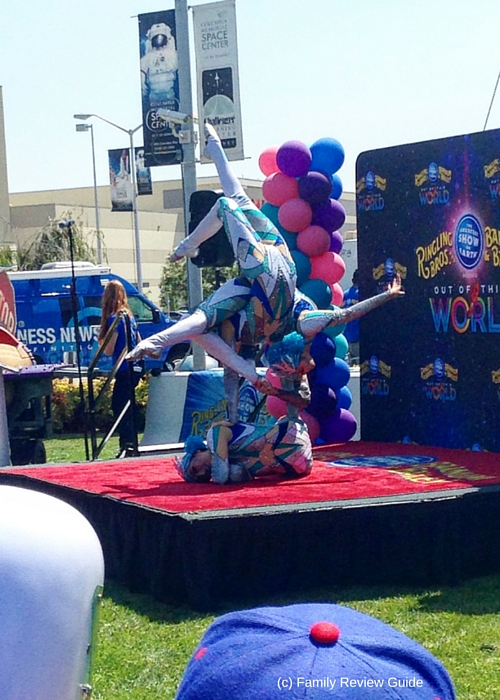 Ringling Bros. & Barnum and Bailey Circus – Out of this World Shows:
Los Angeles, CA – Staples Center
July 14, 2016 – July 19, 2016
Ontario, CA – Citizens Business Bank Arena
July 22, 2016 – July 26, 2016
Anaheim, CA – Honda Center
July 29, 2016 – August 07,2016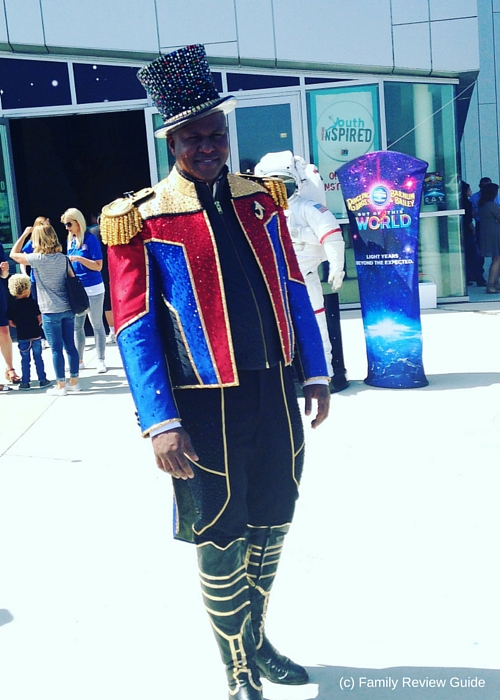 You will not want to miss seeing ringmaster Johnathan Lee Iverson in action! He is so much fun to watch!
For more information visit https://www.ringling.com/out-of-this-world for tickets and more information.