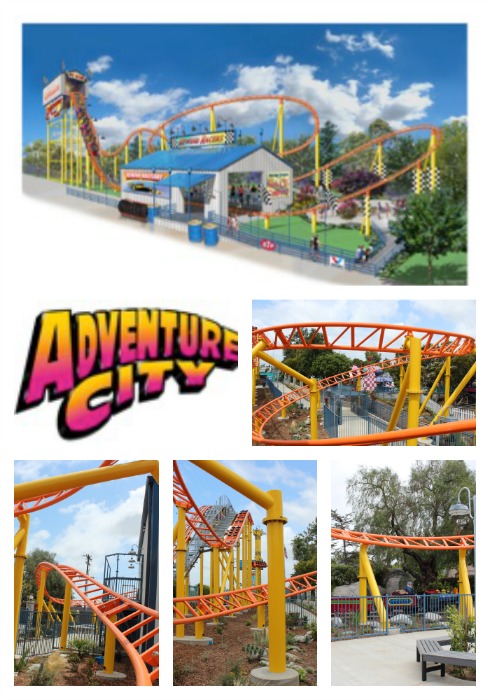 All you adrenaline junkies are in for a treat! Adventure city is unveling their newest roller coaster called Rewind Racers to mark their 20-year anniversary.
Designed by the well-known German ride manufacturer Gerstlauer Amusement Rides GMBH, "Rewind Racers" is the first family shuttle coaster in North America. The coaster  has the follwing features:
travels along the track both forward and backwards and will accommodate riders of all ages with a mere 39' height requirement when accompanied by an adult.
The unique design offers comfortable seating for both small children and senior passengers and a smooth, gentle ride the whole family can enjoy.
Rewind Racers stands at 40 feet and travels at up to 28 miles per hour.
The coaster is made up of 7 cars with 2 passengers per car for a total of up to 14 passengers per ride.
 Family owned and operated, Adventure City opened its gates in 1994 and has been known as Southern California's "Little Theme Park That's Big on Family Fun." Located on the border of Anaheim and Stanton, Adventure City boasts a variety of rides including "Adventure City Express Train", "Drop Zone" and "Rescue Ride" along with not-to-miss attractions like live entertainment in the Children's Theater, Rock Climbing, Arcade games and friendly animals at the Adventure City petting farm.
Adventure City also hosts group and private events as well as birthdays. Parking is free and child and adult admission is $16.95 per person with Seniors 55+ at $11.95 per person. For additional information, please visit
www.adventurecity.com and like us on Facebook.