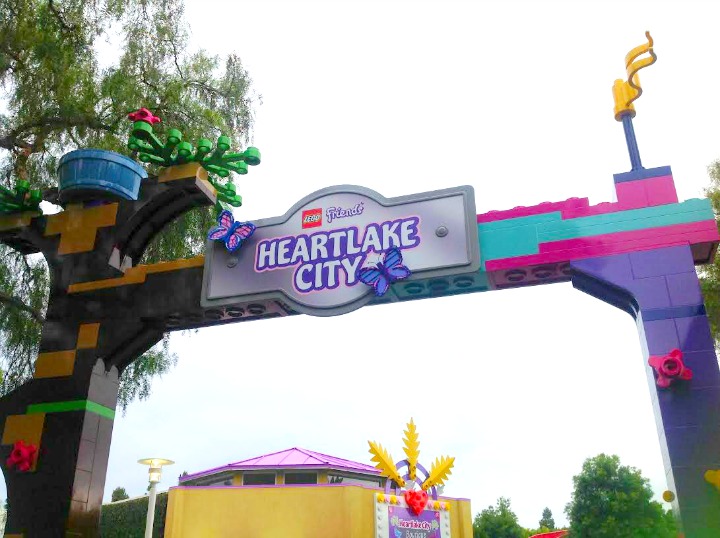 Heartlake City, the newest land based on the popular LEGO Friends line of toys, is now open at Legoland California! We visited last week and got a first hand look at all of the fun new attractions.
When you first enter Heartlake city you immediately see the 60-horse carousel at Mia's Riding Camp. It is so cute and whimsical and my daughter had so much fun on it. Some of the horses  are stationary while the majority of them go up and down.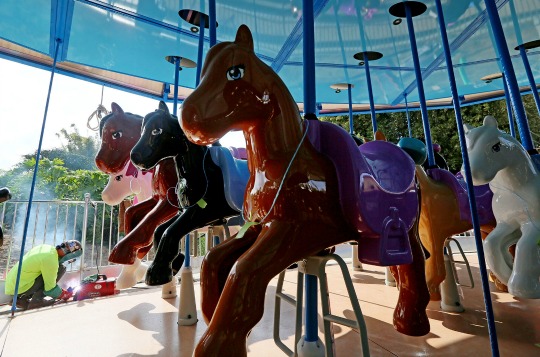 Photo Credit: LEGOLAND
Guests can also visit the Heartlake stables where they can get their picture on a horse or build a creation at a "trough" with legos.
Heartlake city focuses on the adventures and lives of five girls: Andrea, Emma, Mia, Olivia and Stephanie, so there are plenty of photo opportunities. Using more than 100,000 LEGO elements, the five girls have each been recreated out of LEGO bricks for guests to enjoy.  They joined the more than 50 other LEGO models built for Heartlake City including bows, microphones,  first place ribbons, ladybugs and carrots.
I loved how hip and classy the girls looked!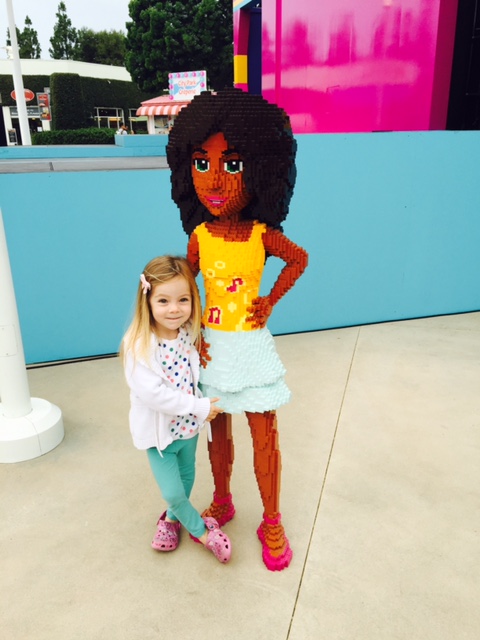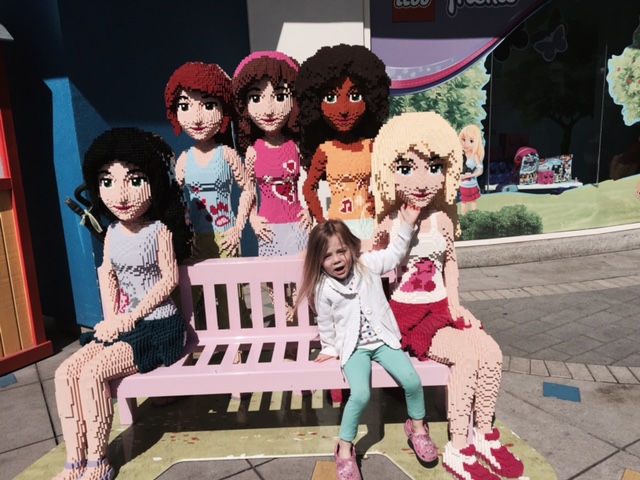 Pretty sure my daughter was hoping her friends could talk to her.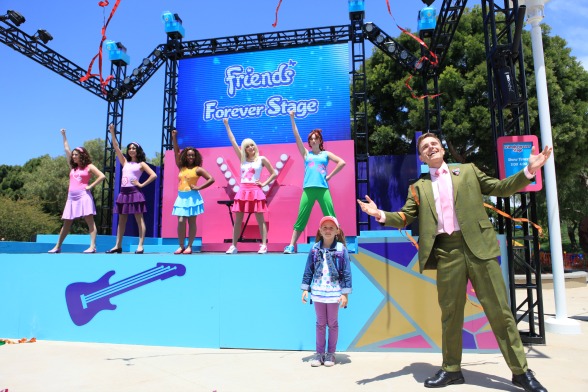 Visit the Friends Forever Stage where kids and families can dance and sing along to the Heartlake city girls! Here is a video of what you can expect:
Guests can also satisfy their sweet tooth at City Park Crêperie with freshly made crêpes before splashing about in the Heartlake Fountain!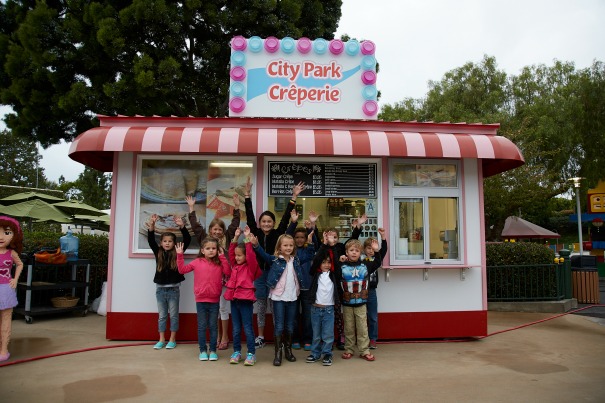 Photo Credit: LEGOLAND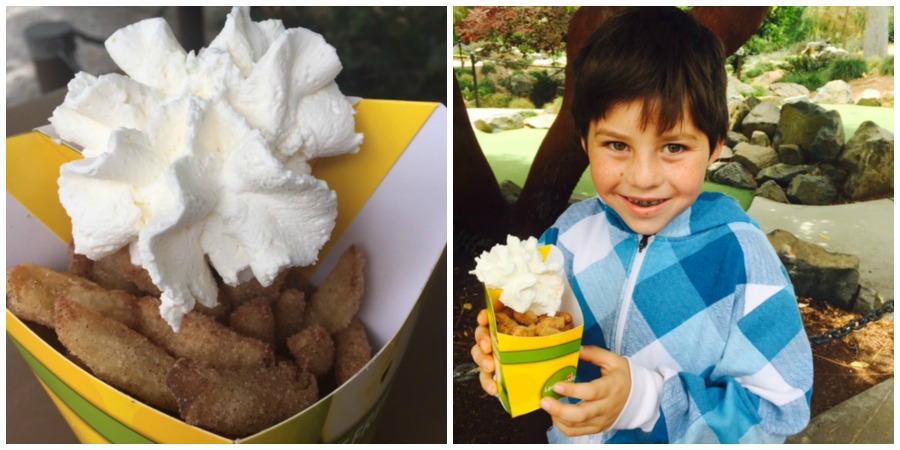 Of course no trip to LEGOLAND is complete without some apple fries. This was my first time trying them and now I am hooked.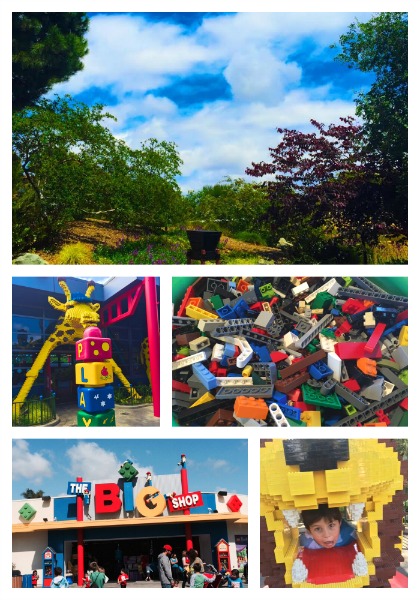 We are so blessed to be living in Southern California and it's gonna be in the 80's next week. So come down to LEGOLAND and check out Heartlake City. For more information visit LEGOLAND on Facebook and on Twitter.