Several months ago I decided that I wanted to make my own jam. I bought about a dozen small mason jars and all the stuff to make jam. Well……let's just say I really shouldn't quit my day job. My jam was horrible and even after trying it like 3 times I still couldn't get it right. So I had all these mason jars and no jam to put in them. So I started to put other stuff in them….like salad dressing (I am good at making that), nuts and drinks that I make up and store for later. That's when these little beauties came along and changed my mason jar life! These are called Recaps and they are genious!
RECAP BIG OR SMALL!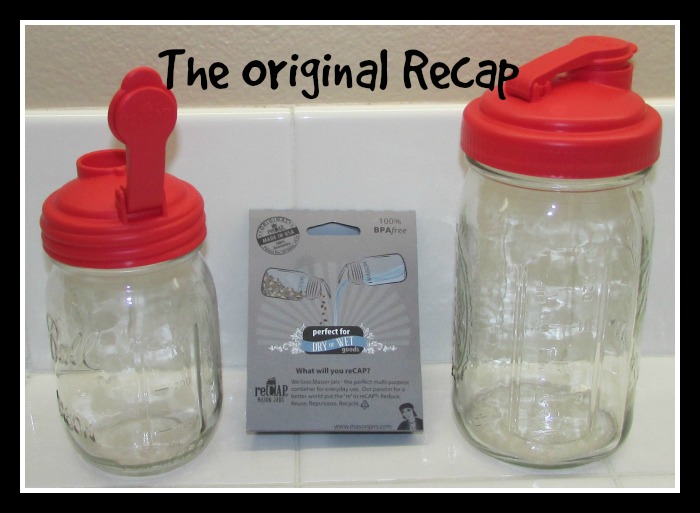 They fit large or small mason jars and have a spout so you can pour stuff out! They do not leak and have a tight seal. I am able to pour my ingrediants for my salad dressing right into the jar, put a Recap on, shake it and voila! Dressing that I can then pour out of the spout. And because they have 2 different sizes I can use it on my small mason jars or my large ones. I bought large ones for my hubby to take his shakes with him to work in the morning and now they are so much more convenient he can just drink right out of the spout. No mess!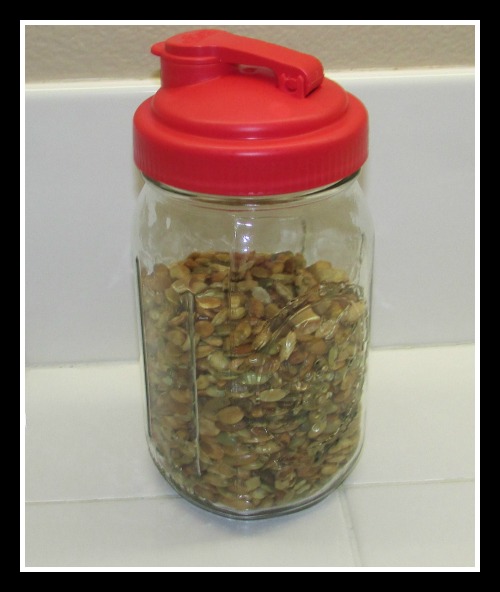 I also use them for dry ingrediants like my roasted pepitas for my salads. Its super easy to flip the cap off the spout, pour and close the cap. The food stays nice and fresh inside and it looks super cool when we have friends over. No more Ziplock baggies for us!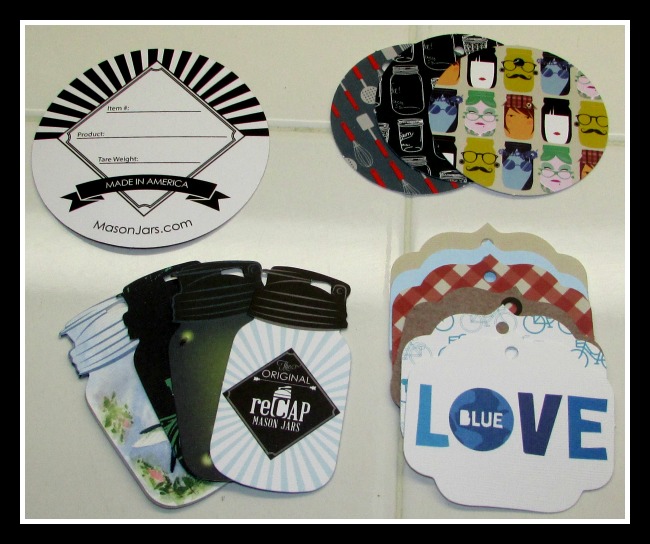 I also love the fact that on their website (which is here www.masonjars.com) you can find different colors of lids, adapta caps (pump caps or sprayer caps), mason jars, and these cute little cards you can attach to the Mason Jars if you want to give it as a gift. Christmas shopping for 2015 done! I know what I am giving as gifts! And it's only January!!