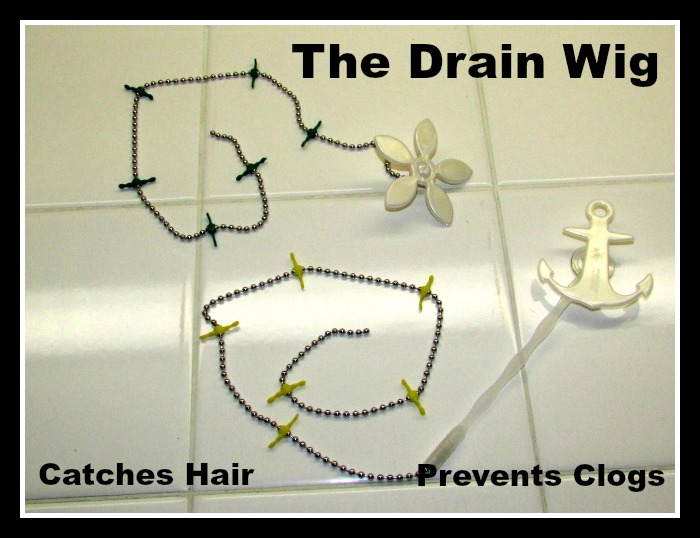 In our family the girls have long straight hair. Our drains ALWAYS get clogged. And it is the grossest job ever to clean out the drains so I let my husband do it. He usually cleans it out with a coat hanger but he never knows if he gets it all out or not. And then he has to touch it to throw it away….so super gross!  Well I have found a product that will help save him time and help him thoroughly clean the hair out of the drain without ever touching it! It's called Drain Wig. It's basically a long chain with these little rubber whiskers on it and a cute little cap on the end. The rubber whiskers catch the hair as it goes down the drain. You leave the Drain Wig in 2-4 months, pull it out and toss it in the trash. Easy Peasy Lemon Squeasy! Now if you are more ecofriendly you can cut the hair off of the Drain Wig and reuse the chain but it's super gross and who wants to do that? They have one made for shower stalls and one made for bathtubs. The universal design fits almost any shower or tub and it's hygienic because you NEVER have to touch the hair and gross stuff that comes out of the drain. You simply throw it away. And it's SUPER easy to install.
DRAIN WIG INSTALLATION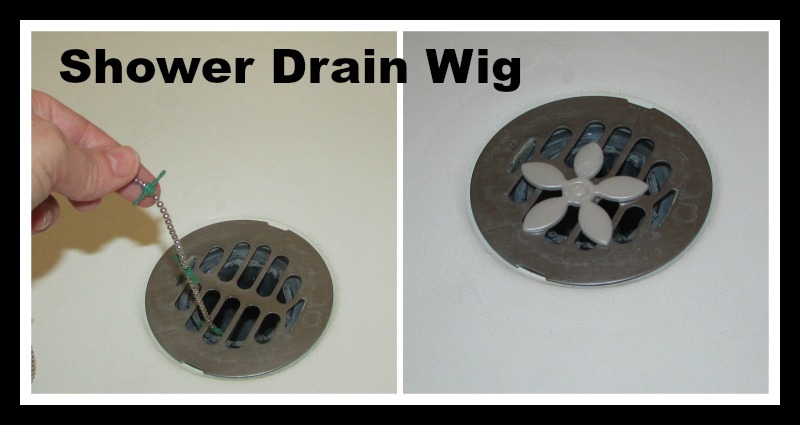 If you have a stall shower you would use this one.
Insert chain through top drain cover
Guide rubber whiskers through hole
The Daisy cap lies flush on the top of the drain
Leave in drain to catch hair
Replace every 2-4 months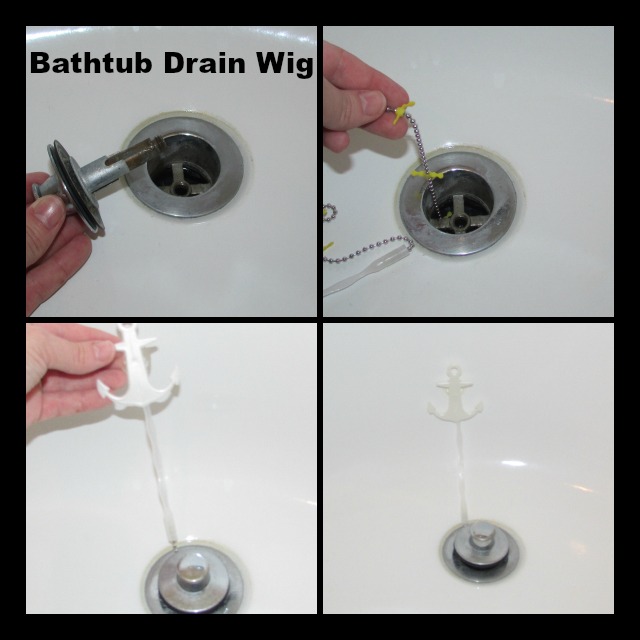 If you have a bathtub use this one.
Remove the drain stopper
Insert chain, guiding rubber whiskers through crossbar
Turn on water and chain will flow into place
Attach suction cup on the back of the anchor cap to the bathtub
Replace stopper
Leave in drain to catch hair
remove and replace every 2-4 months
If you would like to buy a drain wig for yourself here is a promo code for $5 off. Use the code "FIZZ5"
For more info on Drain Wig head on over to www.drainwig.com and check out their how to install video right on their front page. You will never have to touch that gross stuff that comes out of the drain again!