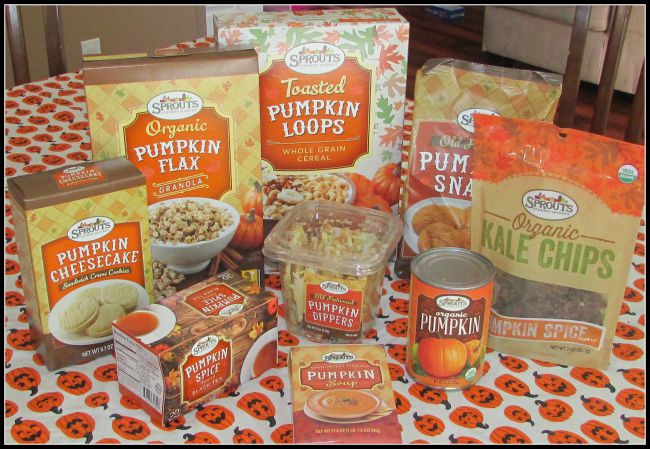 Pumpkin season is around the corner people!! Do you know how excited that makes me? VERY EXCITED!! It means the weather will get cooler (SO tired of the heat waves here in sunny So Cal), the leaves will start to change color and pumpkin spice EVERYTHING will be readily available! There is one store that has a TON of this yummy flavor and that store is Sprouts Farmers Market. We have a Sprouts in our city which make it very convenient to get all this stuff and more!
PUMPKIN IS EVERYWHERE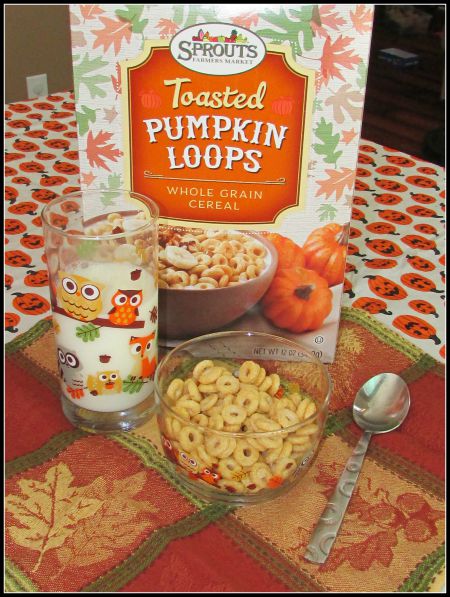 These Toasted Pumpkin Loops taste just like little crunchy pumpkin pies. They are so delish! My kids love them as well so I have a feeling I will be buying them a lot which is so out of character for me. I am an extreme couponer so I usually don't buy cereal unless it's a super good deal. But these are so good and not that expensive that I will buy these without a coupon!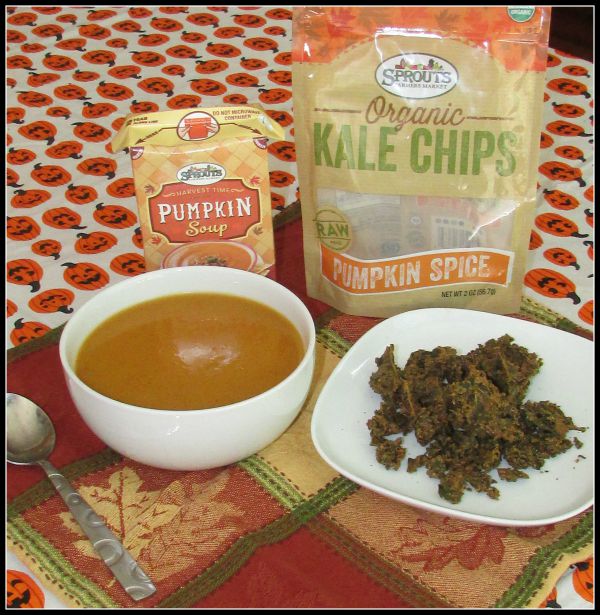 For lunch, I had Pumpkin Soup and Pumpkin Spice Kale Chips. The soup had a wonderful taste with just the right amount of spice and the kale chips were fragrant and gave the perfect complimentary crunch to my soup. A delicious and healthy lunch!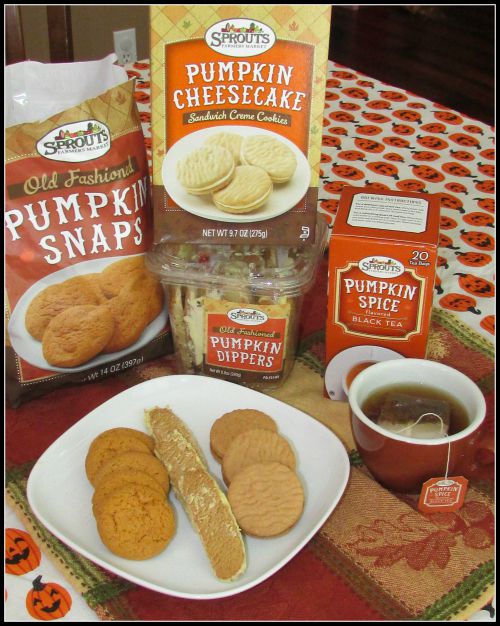 Sprouts has so many different kinds of pumpkin cookies I had a hard time choosing….so I chose 3! Pumpkin Snaps are  ginger snaps with added pumpkin. A perfect combo in my opinion. The Pumpkin Cheesecake sandwich cookies were AMAZING and the Pumpkin dippers were tasty! I paired my cookies with a cup of hot Pumpkin Spice Tea and it was a great treat. I think I'm also going to make the Pumpkin Spice Tea iced. That sounds super refreshing!
So if you love Pumpkin as much as I do head on over to Sprouts and pick up some super delicious pumpkin items! Check out their website www.sprouts.com to find the location nearest you.