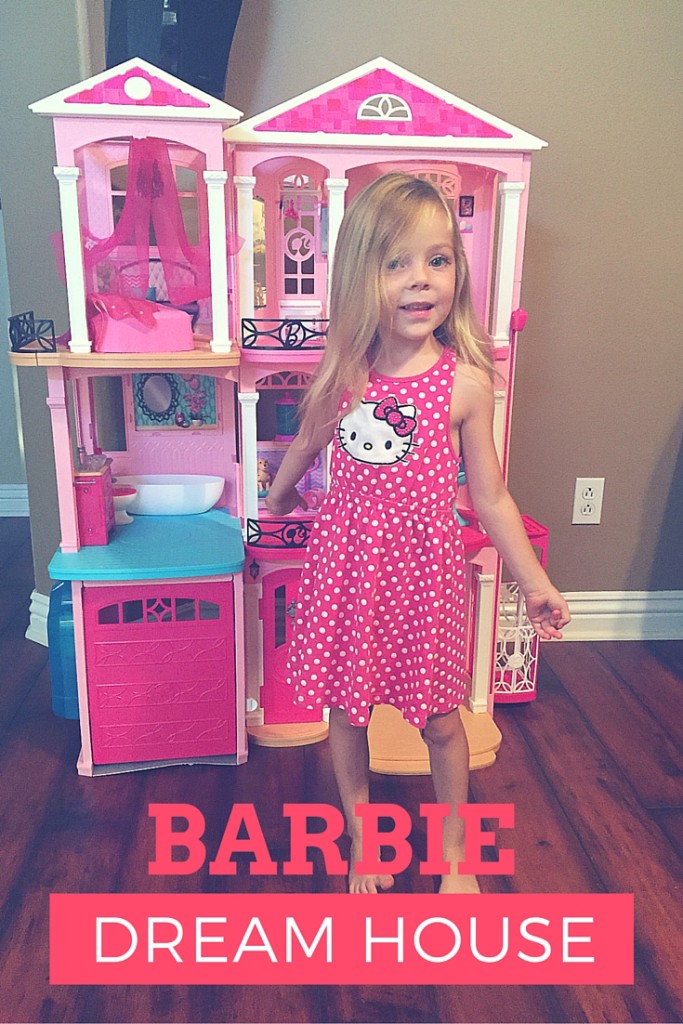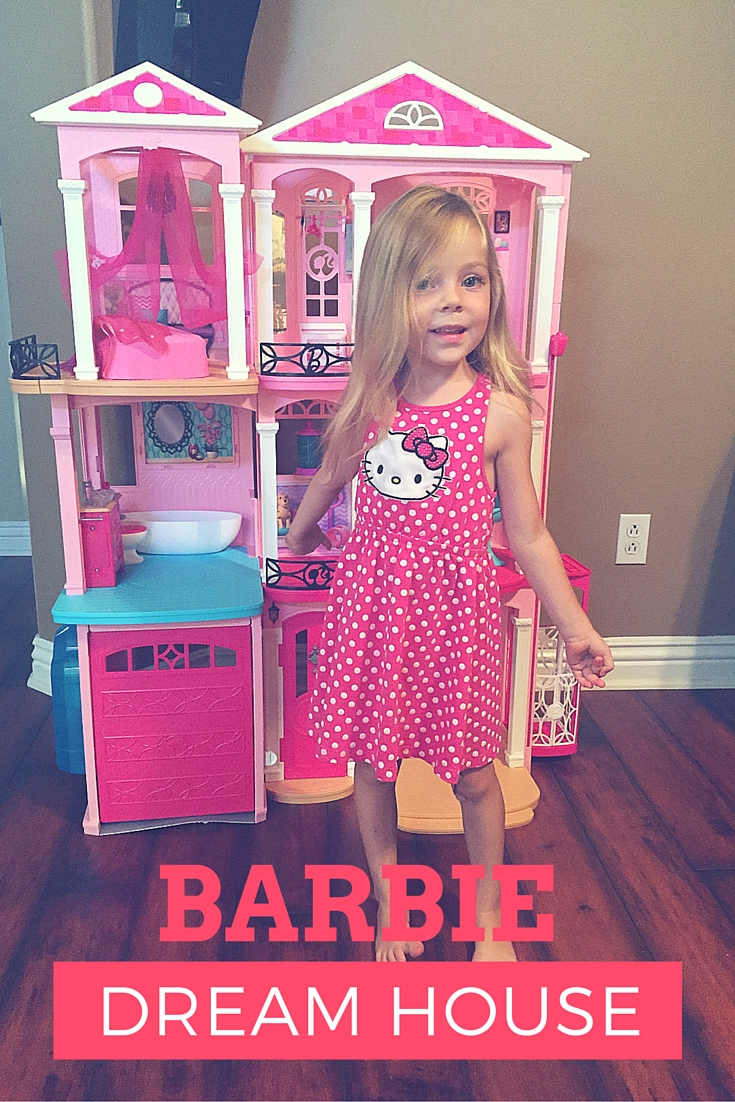 If you are the mom to a young girl, you already know what an incredible joy it is to do girly things with your little princess. Shopping, getting your nails painted, dress up and playing Barbies. I have fond memories spending hours in my room taking my Barbies "camping" in their campervan, redecorating their house, changing their clothes, and getting lost in time using my imagination.
Now, that I have a little girl of my own I am so excited to recreate those memories with her. When I was pregnant I used to walk down the toy aisles and think about all the Barbie toys I wanted to buy her, specifically a big pink Barbie House. Times have changed since I was a little girl and Barbie products have evolved into a worldwide phenomenon.
With the holiday season just around the corner from us you may want to consider purchasing a Barbie Dreamhouse. My daughter recently received one and has been having the time of her life playing with it.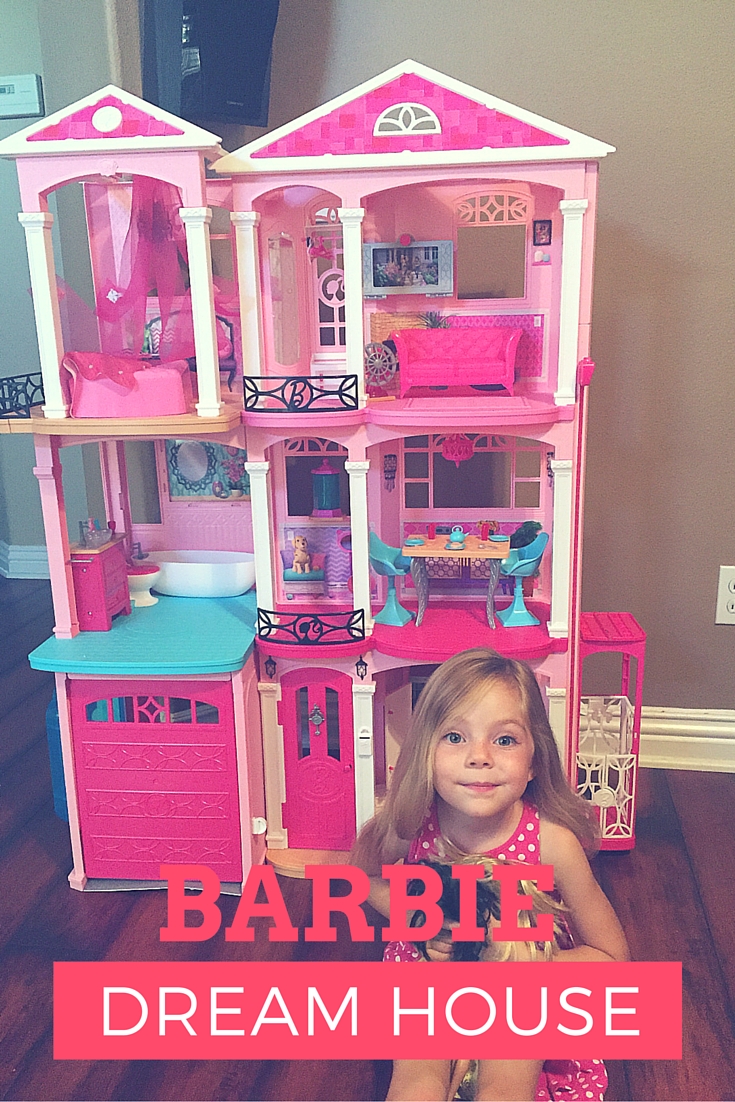 Barbie Dream House Features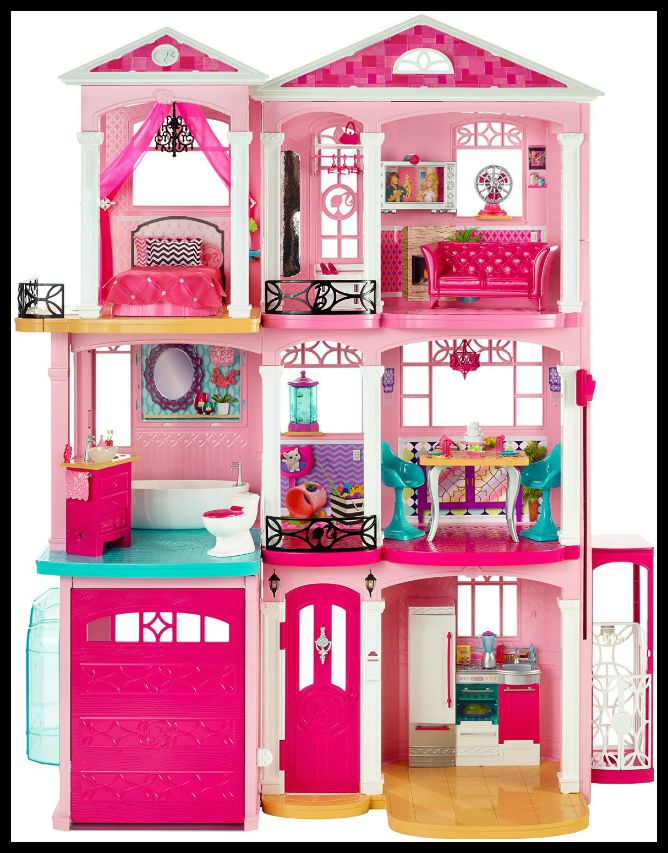 This house has everything a Barbie could ask for! Move right into the Barbie Dream house and discover a world of possibilities.
Three floors
seven rooms
working elevator
built-in garage
swimming pool
flat screen television (with use of smart-phone not included)
All of these features provide the perfect setting for all kinds of stories, from a fun night in, to getting ready for girls' night out.
1st Floor
The built-in garage has a door that realistically opens and closes by sliding a tab. Attached to the garage is a beautiful atrium window — flip the window down, and it converts into a swimming pool, perfect for a fun pool party for Barbie doll and her friends! A smart furniture piece — designed to look like a living room cabinet or kitchen island on one side and a bathroom vanity on the other — magically recognizes "smart" accessories that activate different lights, sounds and motions to bring stories to life. Get cooking in the kitchen with its sleek appliances and realistic cookware and groceries.
2nd Floor
On the second floor, dine in style in the dining room at the modern table set for two; in the bathroom, prepare for a big night out at the sink/vanity and luxe tub.
3rd Floor
The third floor offers another view into imagination with a beautiful bedroom, complete with a dramatic pink canopied bed; a walk-in closet where Barbie doll can check out her amazing outfits in the mirror and hang up her fashions (sold separately); and a gorgeous living room with a special twist of its own — slide your own smartphone (not included) into the "flat-screen" television and let Barbie get cozy on the couch with a movie or video that helps add to play. Have fun sending Barbie doll up and down the working elevator — easily activated with a child-friendly sliding tab — as one fabulous story is played out after another! Plus, this version comes in simple brown packaging to secure the secret and enhance the surprise.
Accessories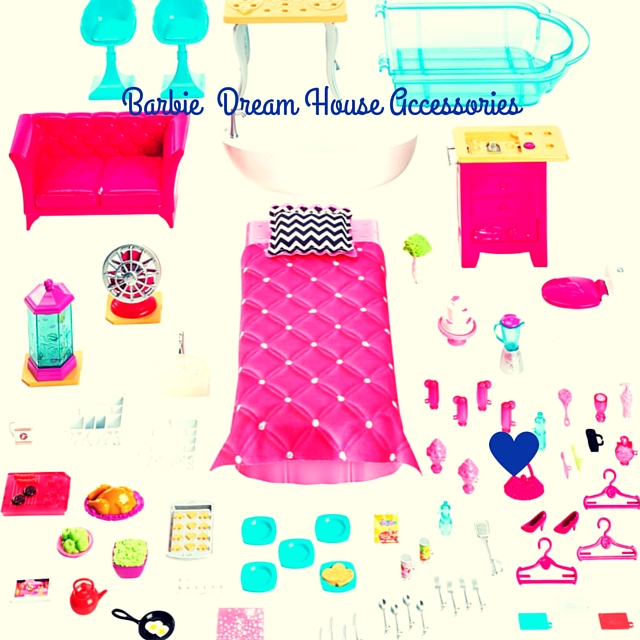 So many accessories!
More than 70 accessories in all enable really expand the possibilities for house play — from housework to house parties!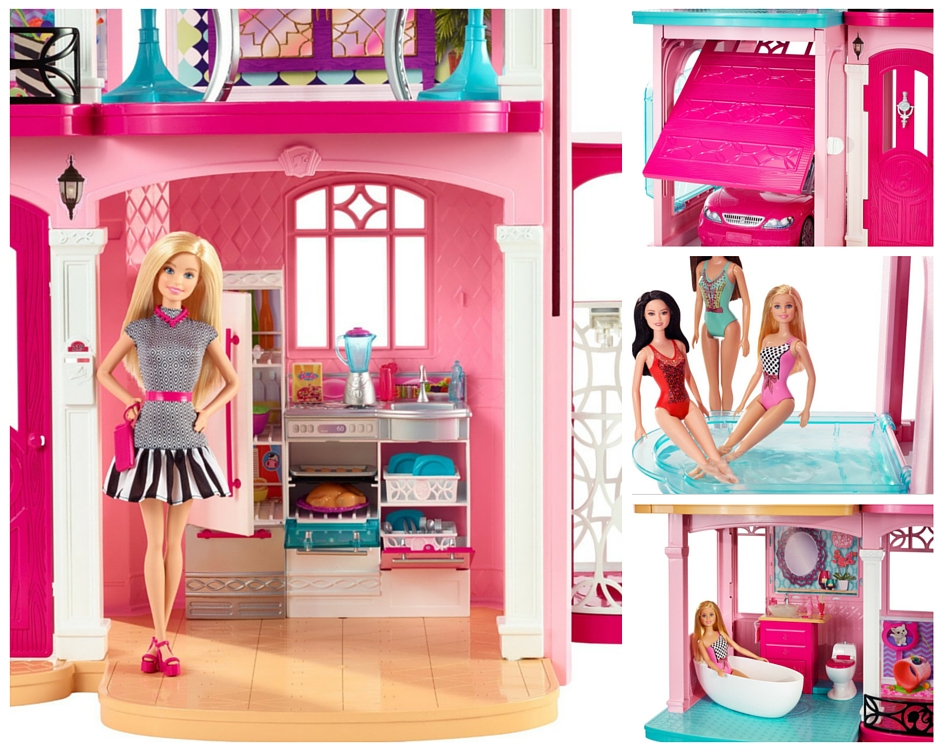 With so much to offer this Barbie Dream House is a girls dream come true!
Where can I purchase this house?
Amazon is my go to for all purchases! You can find this Barbie Dream house right here.
Get Social