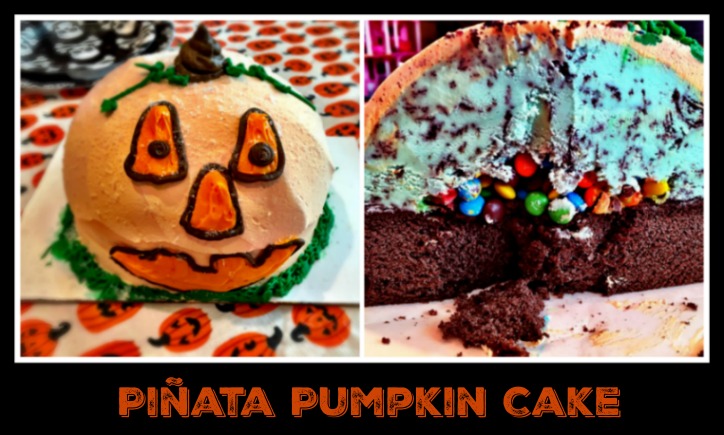 Pumpkin Piñata Cake from Baskin Robbins
Halloween is my favorite time of year because I love all of the cute and creative snacks that can be made! Every few years I have a Halloween party for my kids where we invite their friends over and make treats together, but this year I decided to get a Piñata Pumpkin cake from Baskin Robbins.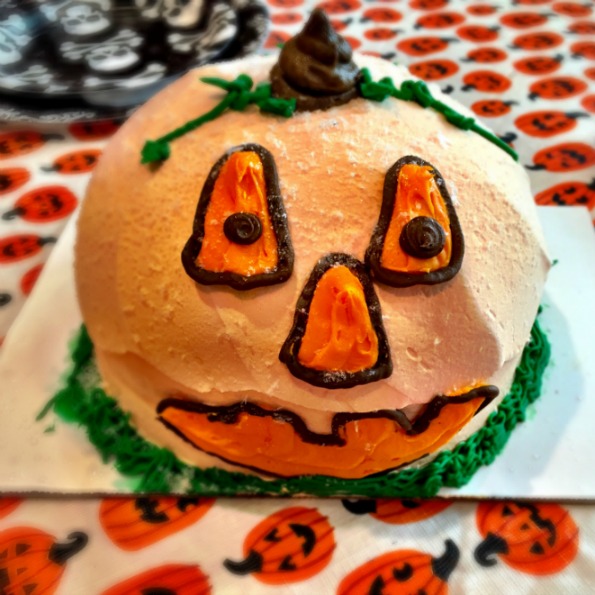 These adorable ice cream cakes are custom made and have a hollow center and are filled with m&m's. We invited a few of our neighbors over to enjoy this adorable cake which feeds 6-8 people. Upon picking it up, I was a little surprised because it looked much smaller in comparison to the photo I saw online, but they assured me it would feed everyone, and it did.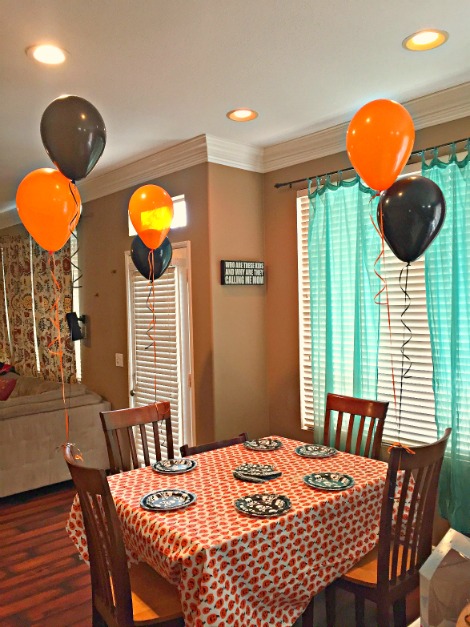 We decorated with a pumpkin table-cloth, some black and orange balloons and even some skull plates.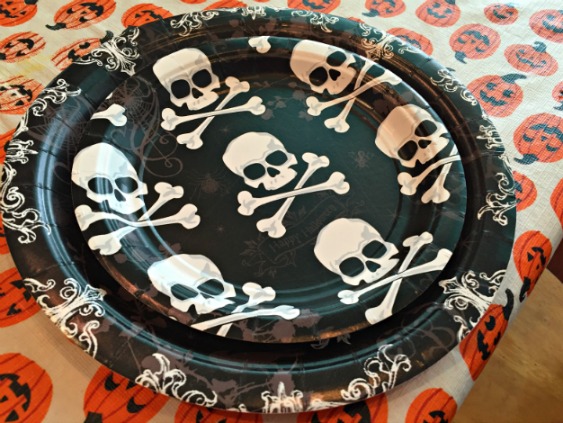 On the back of the cake, you can have them write any message you'd like. We chose "Happy Halloween".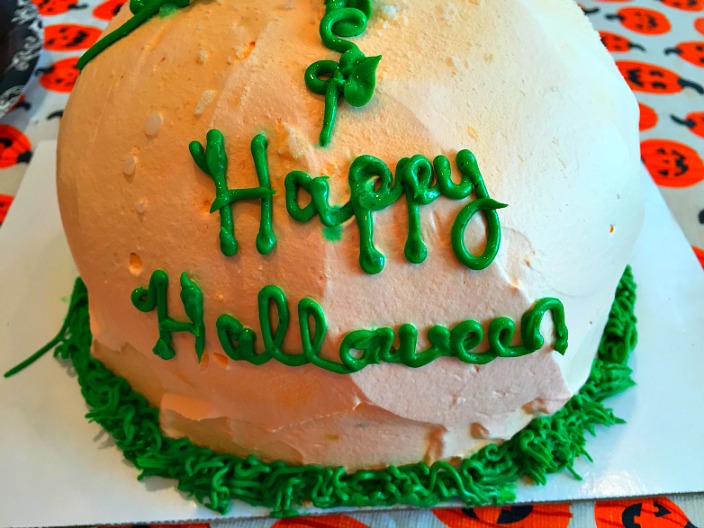 The inside of your cake can be made with any flavor ice cream you choose. We are huge mint fans and I feel like ice cream cakes always taste better with mint since it's a cool flavor. Also, the cake is filled with mini m&m's, not full sized m&m's.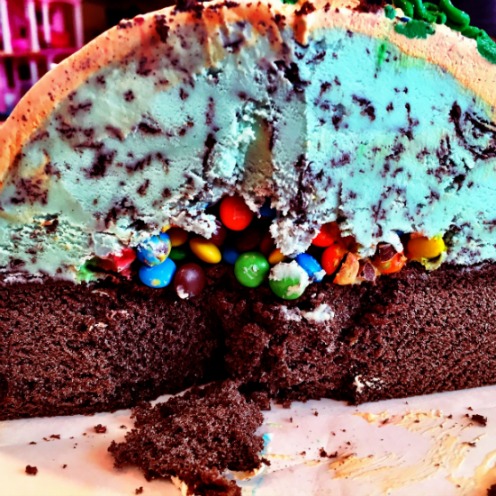 Everyone loved the cake and there were smiles all around, so I think it's safe to say we will be ordering another piñata cake soon! A pinata Pumpkin cake is $26.99
For more information visit Baskin Robbins on Facebook and Twitter.