This is a sponsored post for Barnes & Noble.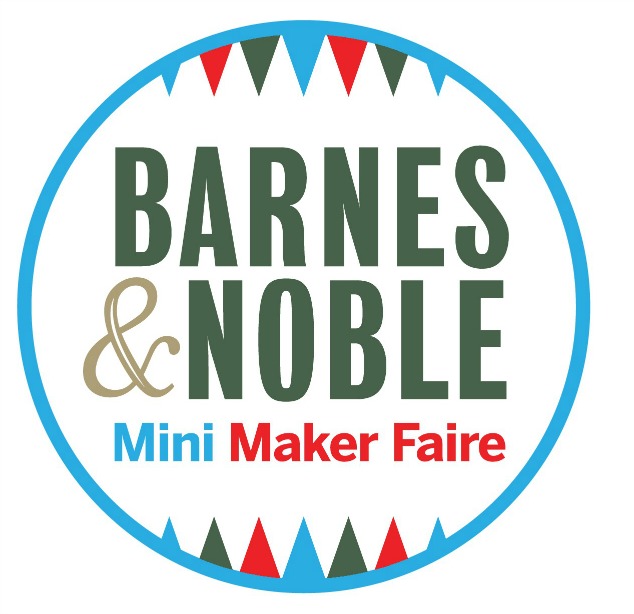 What is better than bonding with your child reading a book on a comfy chair? When you read to your child, they learn important speech concepts like when to use different tones of voice, reading fast/slow at different parts of the book, and simply how to pronounce new words they may have not heard before.
Reading also stimulates the imagination and expands children's understanding of the world. But where is a good place to get books?
Barnes & Noble Mini Maker Faire
We all know Barnes & Noble is a national bookseller, but did you know they're committed to building all forms of literacy for our children – reading, art and technology? As part of that commitment, they've partnered with Make: Magazine to present a Barnes & Noble at every single Barnes & Noble store across the nation Friday, November 6-8.
Maker Faires are community-based learning events that inspire everyone to become a Maker and connect with people and projects in their local community. Guests ages five and up can experience hands-on learning and making opportunities in creative thinking, art, design, construction, programming, coding, and 3D printing.  The Mini Maker Faires will consist of three main areas:
The Make Workspace: Attendees will experience the latest technologies in 3D printing, robotics, coding and programming, including: da Vinci Jr. 1.0 3D Printer from XYZprinting, Ozobot, The Slipstream Drone from Protocol, and Meccano Meccanoid from Spin Master.
Meet the Makers: Leaders and top brands will discuss the latest trends in designing, building, creating and making.
Make & Collaborate: Guests can immerse themselves in the process of ideation, rapid prototyping, circuitry and more.  Among the featured products for children are: Electronic Snap Circuits from ELENCO, littleBits, Maker Studio™ from ThinkFun, and LEGO® Bionicle Bricks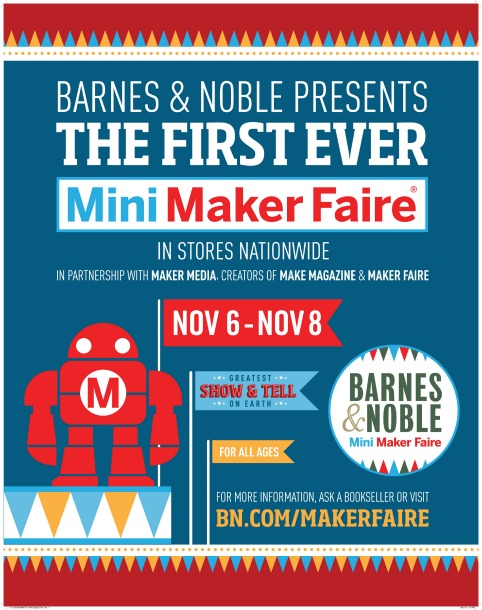 You can contact your local store to find out what special guests are participating during the Mini Maker Faire, or visit www.bn.com/storelocator.
We know it's important to keep our children engaged and to expand their minds in new and wonderful ways, and the first-ever Barnes & Noble Mini Maker Faires provide an incredible opportunity for both children and adults to experience creativity and learning in an authentic, hands-on event.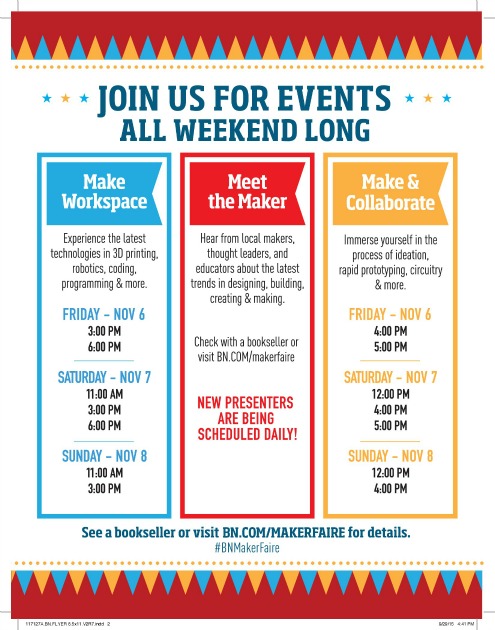 Enter to Win a $50 Gift Card to Barnes & Noble