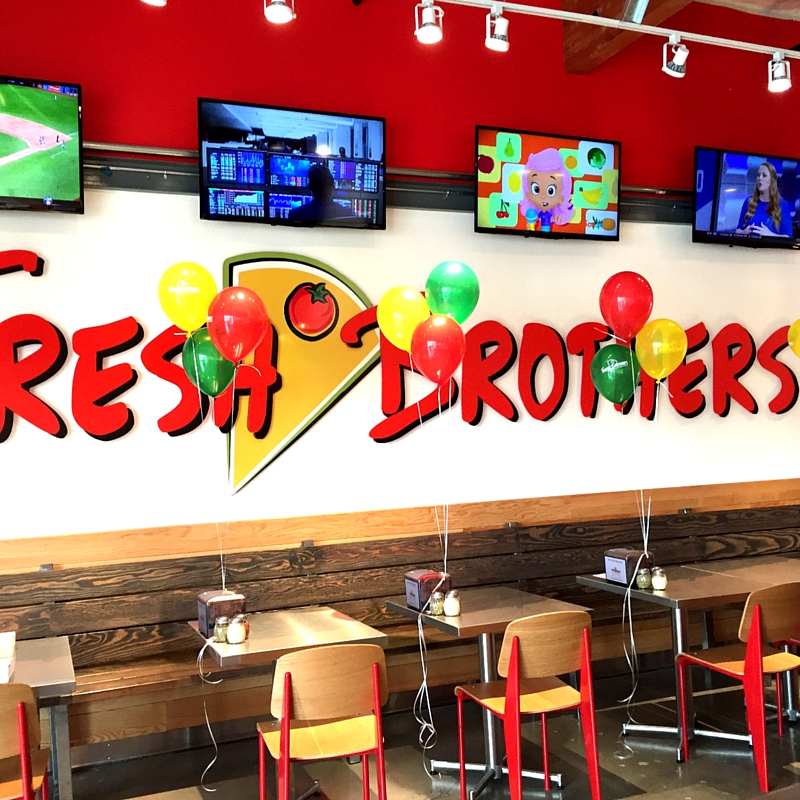 Last week we celebrated the grand opening of a new Fresh Brothers Pizza in Laguna Niguel! I first tried Fresh Brothers Pizza about 2 years ago in Newport Beach and I have been hooked ever since. The draw for me was that they cater to people who eat a gluten-free diet. They have gluten-free crust, gluten-free chicken wings, salads with lots of protein, Gluten-Free chocolate brownies and much more! The new Laguna Niguel location has a beautiful decor of rich wood, stainless steel tables and plenty of tv's on the wall.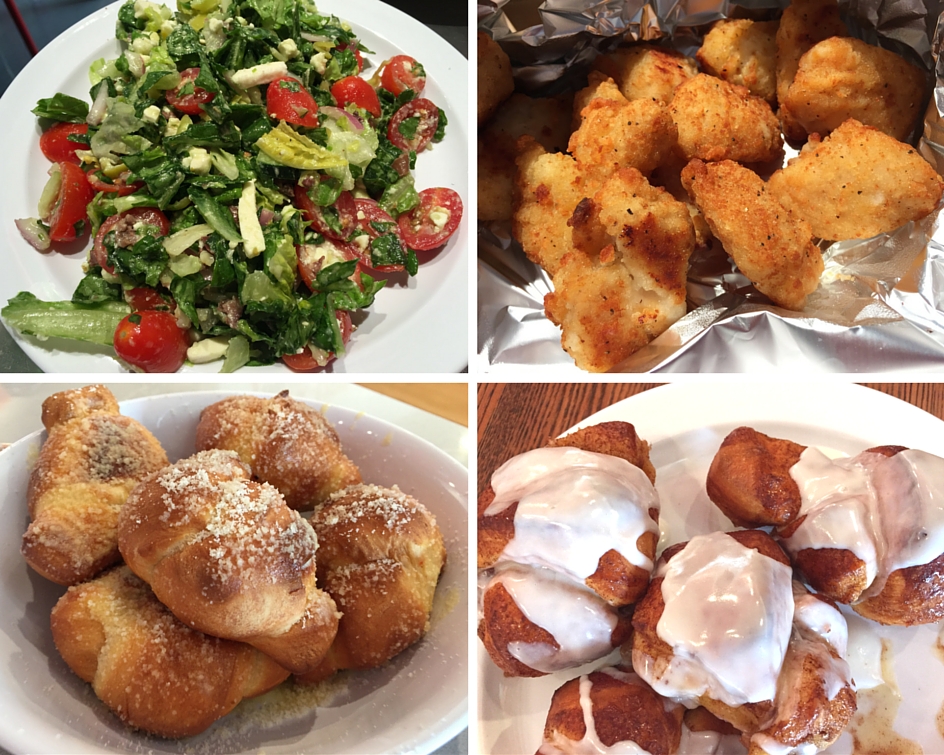 I highly recommend their sweet chili chicken wings and sweet knots that are rolled in cinnamon sugar, drizzled with icing, and served warm.
Make Your Own Pizza Playdate
Did you know that Fresh Brothers offers Make Your Own Pizza Parties and Playdates? We celebrated my sons 10th birthday there and had a blast!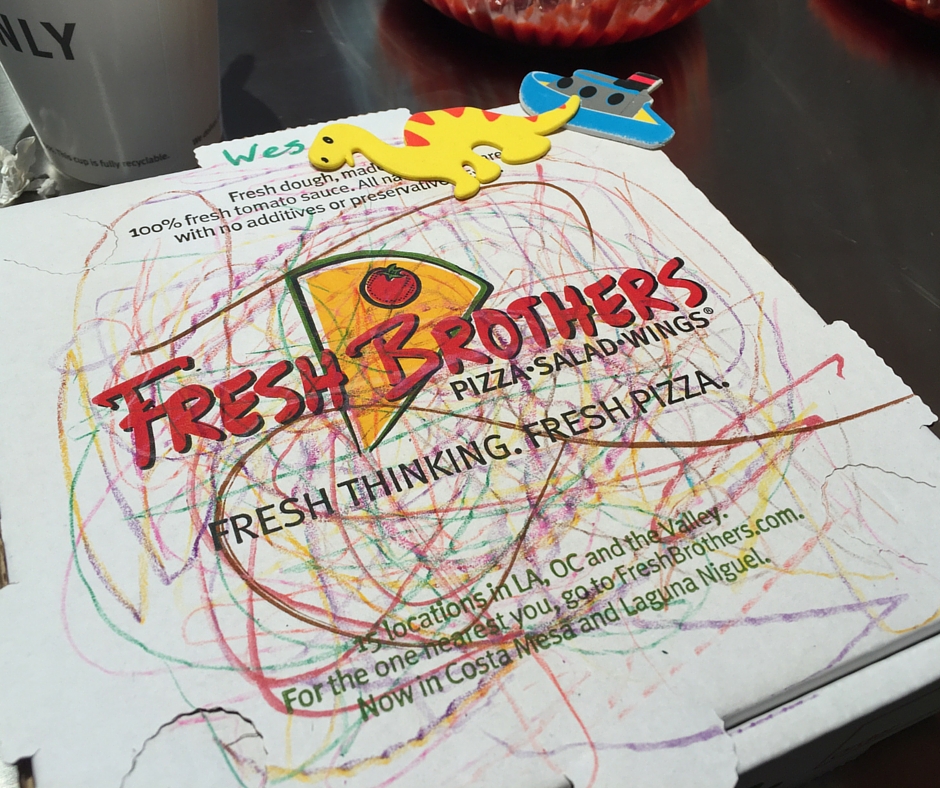 First, the kids get a Fresh Brother's pizza box, plus stickers, markers, and crayons to decorate it with.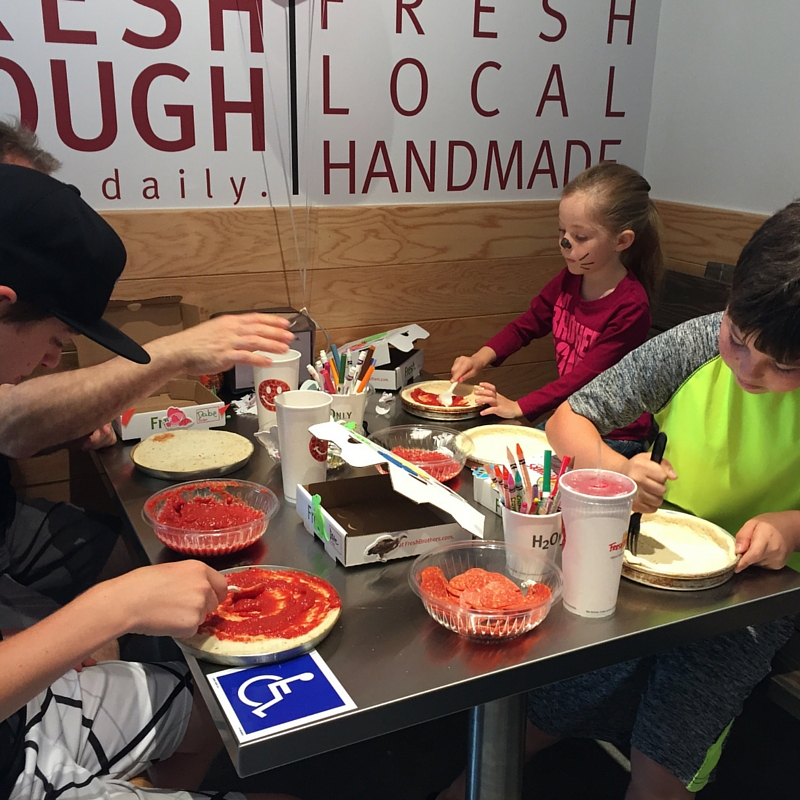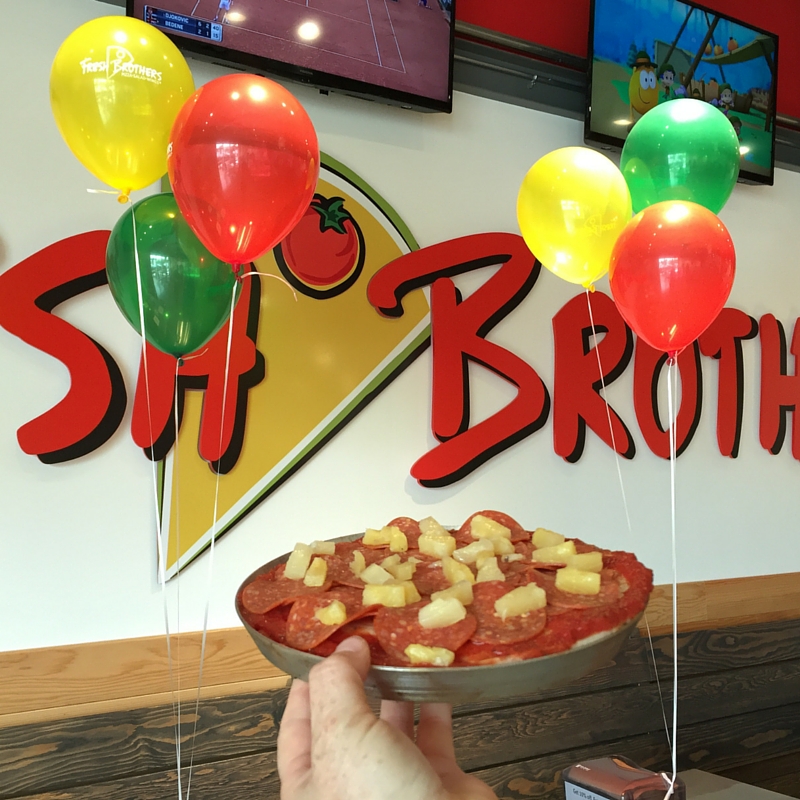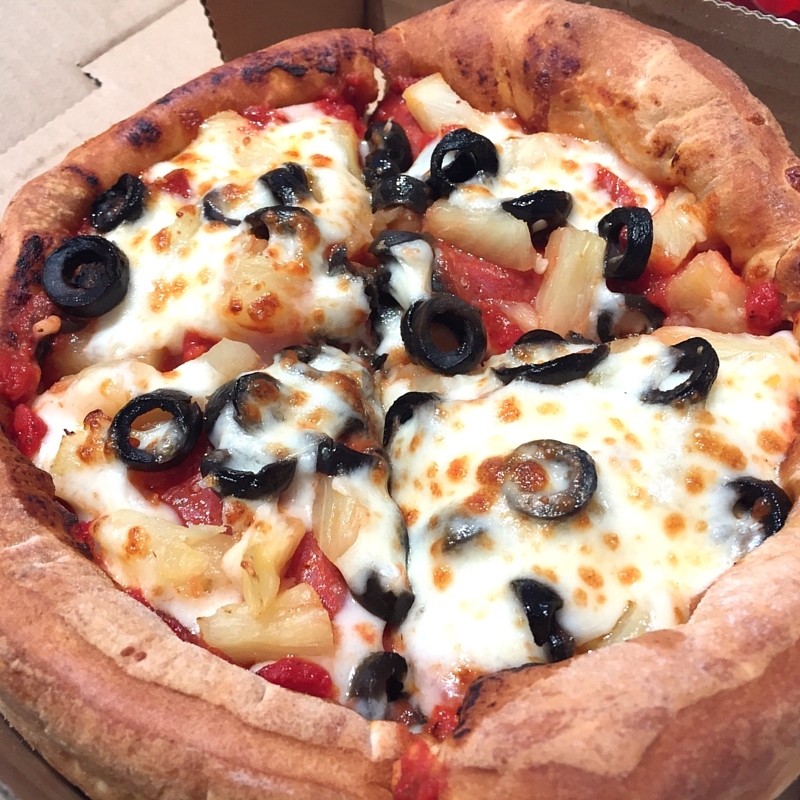 Next, they make their own kid-size pizza. Anyway they want to (so long as it's edible).  Off the pizzas go into the oven, and when they're ready, they put them in the boxes they decorated and bring them out.
And everybody gets dough to play with, plus a one-of-a-kind "I Made My Own at Fresh Brothers" t-shirt, too. Fun? They'll eat it up.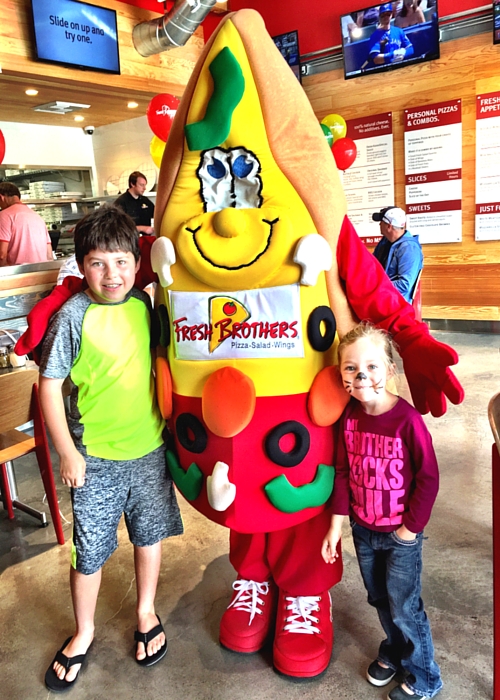 Facts about Fresh Brothers
Their sauce is packed with 100% fresh tomatoes, not concentrate.
Their mozzarella is all natural, with no fillers, additives or preservatives.
They never fry anything.
Their wings, their bites, their tenders, even their Fresh Fries are baked.
They have a special section of their kitchen for gluten-free foods.
Their wing sauces are all gluten-free, with zero trans fat and zero saturated fat.
If you're a vegan, you'll be happy to know they have soy-free, dairy-free cheese, vegan sausage and vegan tenders. Even vegan salad dressings.
Win a Make Your own Pizza Playdate for 4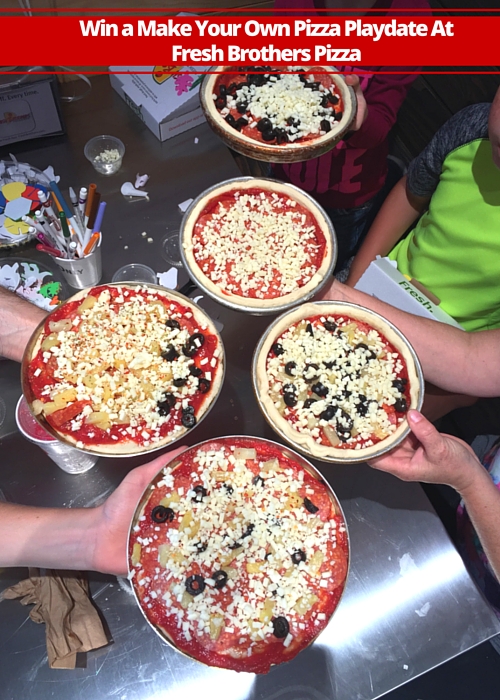 ** Valid for 4 people
** To locate a Fresh Brothers Pizza Near You Click Here.
US Residents Only. No purchase necessary to enter. All readers have an equal chance to win, however, you must enter to win. A winner will be randomly selected via RaffleCopter and notified via email. No cash value. Winner will have 48 hours to claim their prize or a new winner will be selected the same way. Several different ways to earn entries (some can be done daily). Prize will be fulfilled by sponsor. One prize per household. Not liable for unclaimed prizes or fulfillment. Good luck!