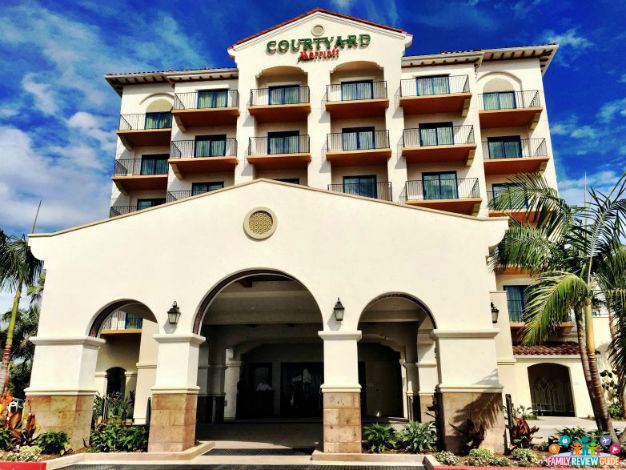 Last year my family and I decided to banish the back-to-school blues with a fun-filled staycation at the brand new Marriott Courtyard Theme Park Entrance in Anaheim. What makes this hotel so unique is that it built from the ground up with families in mind. The hotel is located directly across the street from Disneyland and California Adventure and is just a 5-minute walk to the turnstiles. That is a shorter walk to the entrance of the Disney parks than TWO of three Disney hotels. The hotel also features a 20,000 square foot waterpark called Surfside with several water slides, pools, fountains and more.  Those are just a few of the reasons to stay at this fantastic hotel but there is oh so much more! Allow me to show you just how beautiful this resort is.
Courtyard Lobby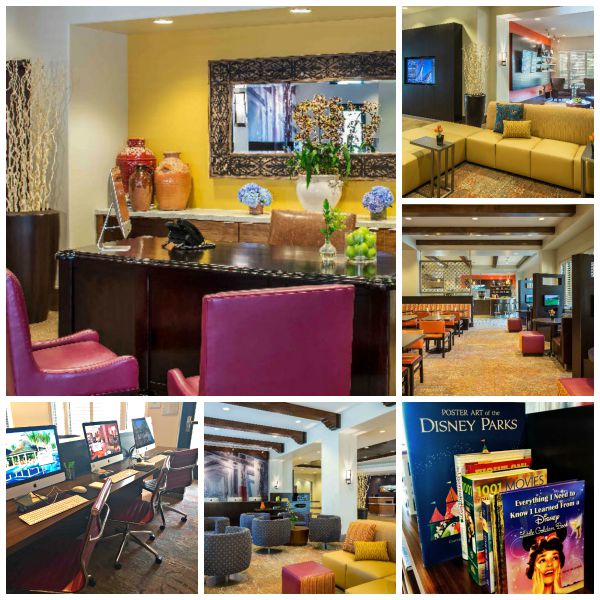 The lobby of the Courtyard Anaheim is absolutely gorgeous! Dark rich wood floors sprawl throughout the entire first floor and the furniture is splashed with vibrant colors of blues, yellows, reds and orange.
There is also a library full of an array of Disney books as well as a mini business center with computers so you can access anything you need.
Diners will love the full-service Bistro Cafe as well as the ever popular Starbucks coffee shop.
Courtyard Rooms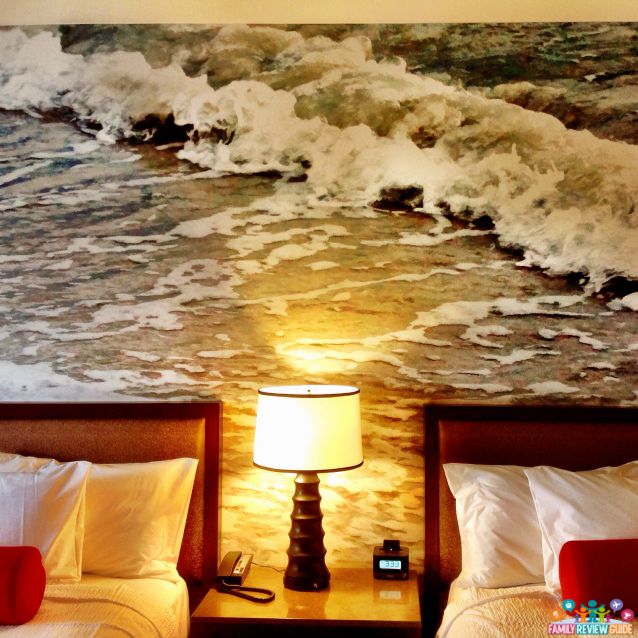 All rooms in the hotel are 500+ square feet and can accommodate up to 6 people. This was perfect for our large family of 5. There are twin bunkbeds  in every room and the family bathrooms are designed with 2 sinks and separate Walk-In shower and a tub/shower. It was nice to have the kids shower at the same time, yet separately.
There is also a small table with booth style seating, a microwave , a fridge and a safe. At night, we popped popcorn in the microwave and had the kids sit at the table and eat it while they watched a movie.
Speaking of movies did you know that all rooms in the hotel have access to Netflix? We were so happy about that. As long as you have an account you just sign in like normal and you are set for the rest of your stay.
We only stayed for one night but we planned ahead and packed a cooler with deli meats for sandwiches by the pool and bagels and cream cheese for our morning breakfast.  Everything fit perfectly into the mini fridge and the kids had plenty to snack on during the day.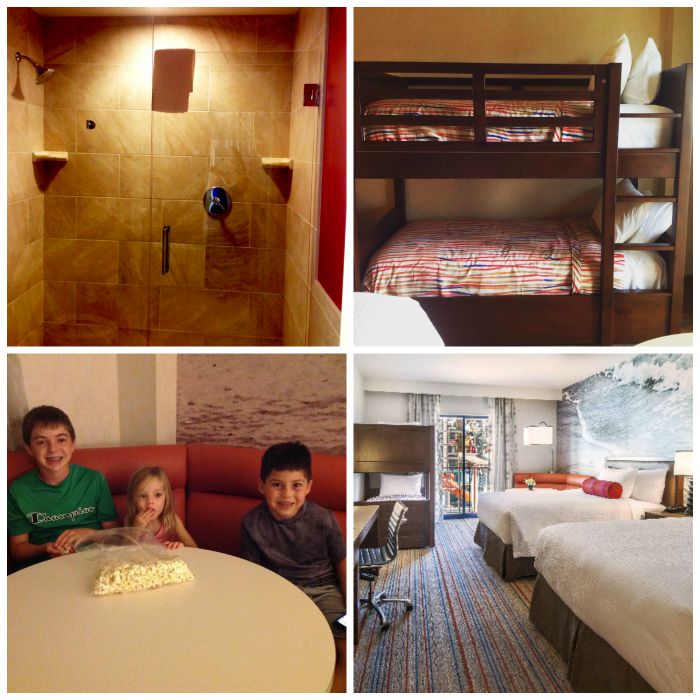 Courtyard Views
Another perk about this hotel is that it is aligned for viewing fireworks and the monorail. For those guests whose rooms do not face in that direction, there is a 2nd level observation deck for optimal fireworks viewing. Our hotel had prime viewing and we looked straight at Matterhorn Mountain and Space Mountain  and the monorail regularly passed by us.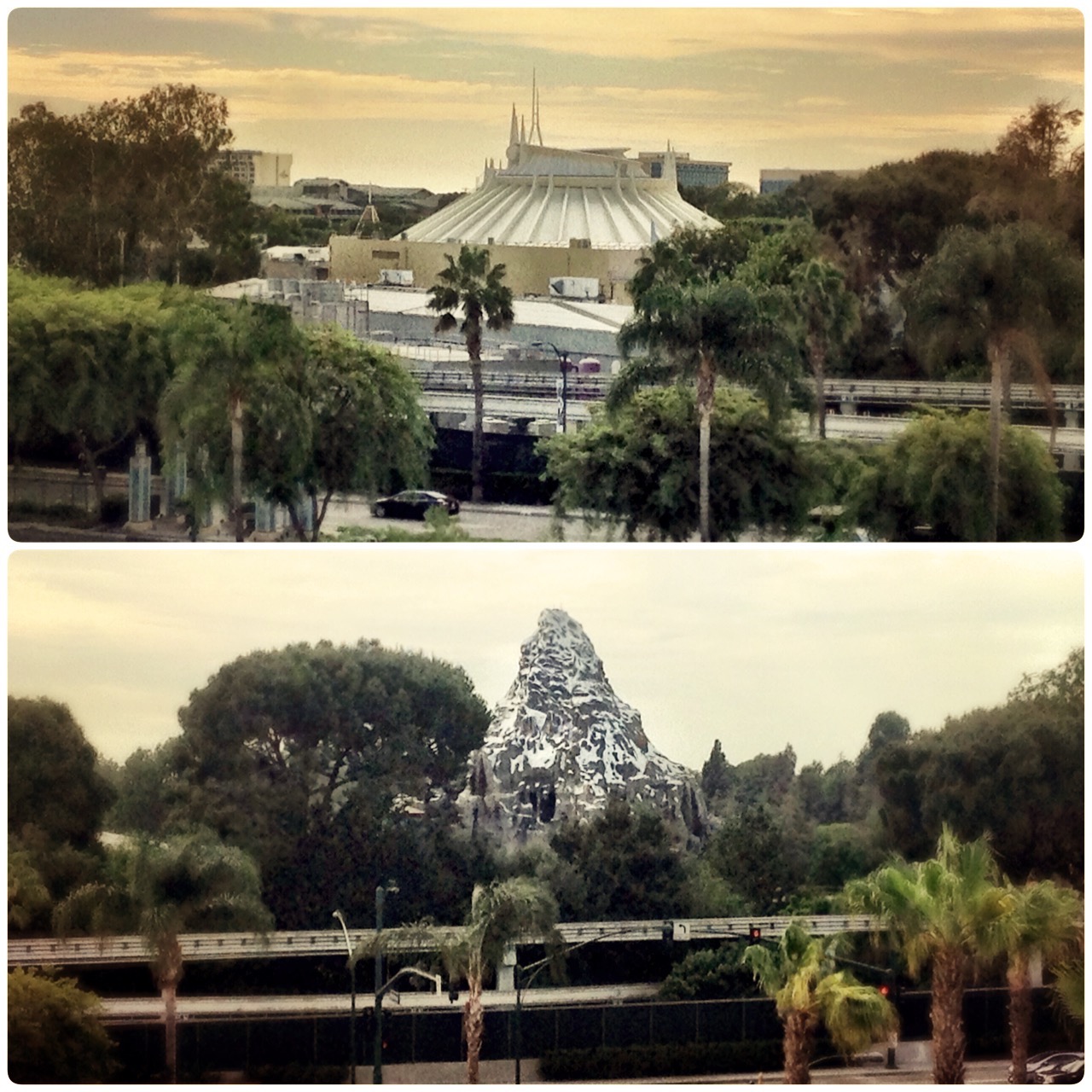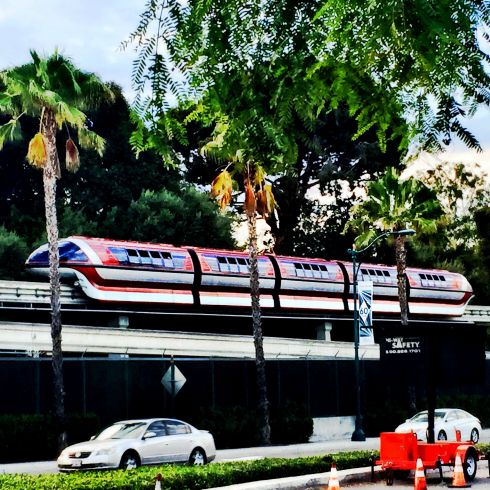 Surfside Waterpark
This waterpark incredible! You would never believe you were staying at a hotel when you are at this waterpark. It's huge and has amazing views. The water temperature is very comfortable and there is a bunch of seating and umbrellas. I even watched one dad take a nice long nap in one of the recliners.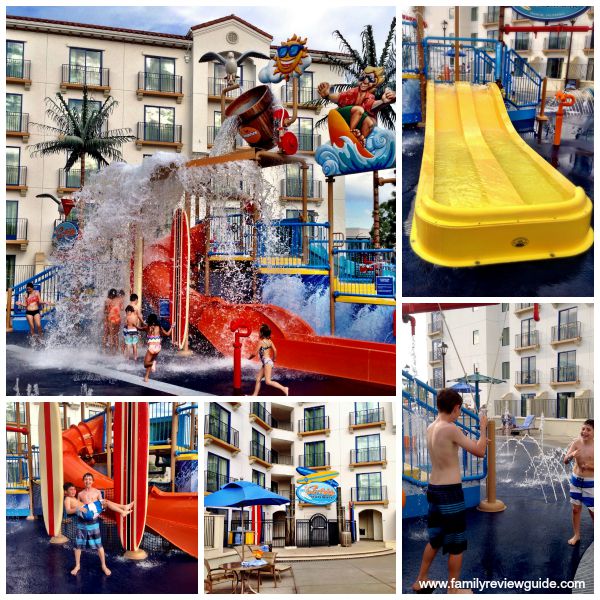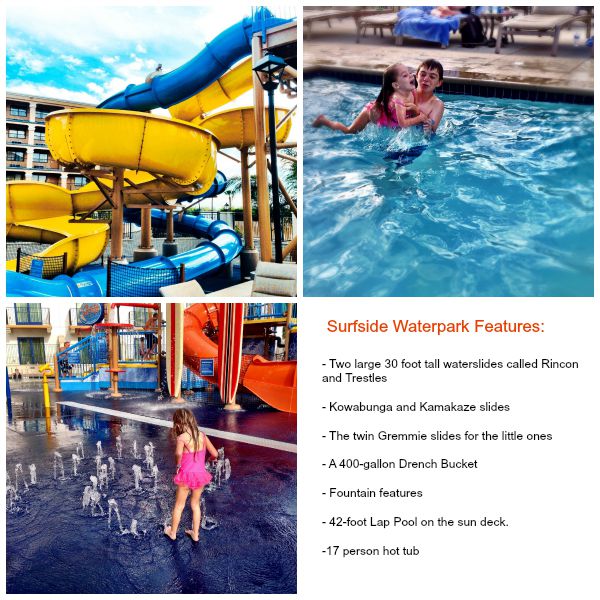 Videos
Night Time Fireworks off the balcony
My favorite part of this staycation was watching the fireworks from our balcony. You can hear the music and it was just such a special 15 minutes  that I shared with my family.
So let's recap. The top 5 reasons you should stay at the Courtyard Anaheim Theme Park Entrance  are as follows:
It's located right across the street from Disneyland and CA Adventure
It has an awesome waterpark that is included in your stay
The rooms fit up to 6 people and have bunk beds. Way bigger than the standard hotel room.
You can view the fireworks and the monorail from off your balcony
Netflix in every room.
Local Places to eat
If you want to try some local non-chain restaurants I highly recommend these two:
We are Lifetime Platinum members of Marriott Rewards and I have to say that Marriott knocked it out of the park with this hotel. I can't wait to see what is next for Marriott.