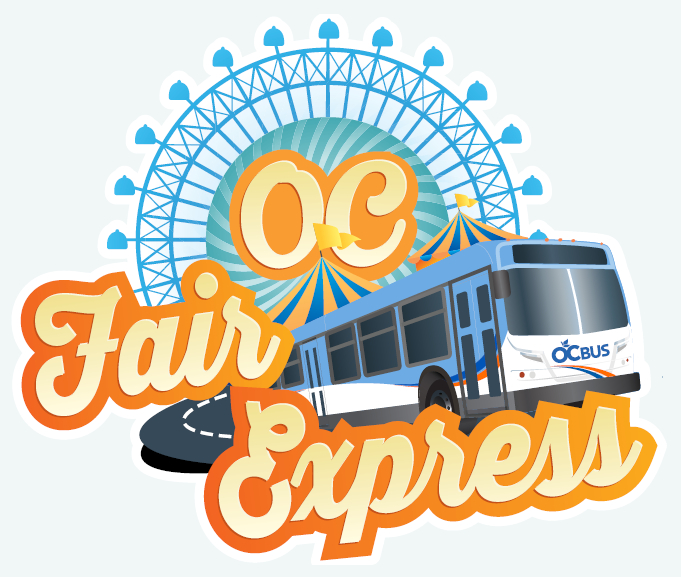 OC buses can be a safe and reasonable way to get around for an enjoyable summer. Not only that but taking the bus is a great way to avoid the hassle and cost of parking. Your time is invaluable, and riding public transit means you can read, catch up on work, and best of all see the sights without having to pay attention to the road.
For kids, taking the bus is also an exciting adventure for them and they will see that taking the bus creates less traffic and prevents pollution.
OC FAIR EXPRESS
The OC Fair is back for it's annual run at the OC Fairgrounds now through August 12th. What better way to get there than the OC Fair Express Bus!?! This bus service provides convenient non-stop travel to the OC Fair on weekends and is currently available to OC Fair guests who want easy and reliable transportation to the fair.
Where Are Pickup Locations?
The express bus service will provide service from nine locations to the OC Fair from approximately 10 a.m. to midnight on Saturdays and Sundays, through Aug. 12.
Four of the pickup locations connect directly from Metrolink passenger rail stations. Riders can use their valid Metrolink passes from connecting trains to ride the OC Fair Express for free.
Regular bus fare is $4 round-trip and riders will receive a coupon for $4 admission to the OC Fair – a savings of up to $10 off the regular fair ticket price. Riders ages 60 and over and those with disabilities ride for just 75 cents each way, and children 5 years and younger ride for free when accompanied by a paying adult. Metrolink transfers also receive the $4 fair admission coupon.
Riders can also download the free OC Bus app to their mobile device to easily buy electronic tickets in advance and to check bus routes and schedules.
The OC Fair Express allows riders to avoid traffic and parking hassles, and passengers are dropped off just feet from the entrance to the OC Fair.
Locations where riders can catch the OC Fair Express include:
• Anaheim: Anaheim Regional Transportation Intermodal Center, 2626 E. Katella Ave.
• Anaheim Canyon: Anaheim Canyon Metrolink Station, 1039 N. Pacificenter Drive
• Fullerton: Fullerton Park-and-Ride, 3000 W. Orangethorpe Ave.
• Huntington Beach: Goldenwest Transportation Center, 7301 Center Ave.
• Irvine: Irvine Metrolink Station, 15215 Barranca Parkway
• Laguna Hills: Laguna Hills Transportation Center, 24282 Calle de los Caballeros
• Laguna Niguel/Mission Viejo Metrolink Station: Southwest of Crown Valley Parkway and the I-5 freeway in Laguna Niguel
• Orange: The Village at Orange, 1500 E. Village Way
• Santa Ana: The Depot at Santa Ana, 1000 E. Santa Ana Blvd.
Helpful Tips
Use OC Bus mobile app for easy payment. Have phone ready with app open when boarding.
If paying cash, have exact fare ready. Use dollar bills instead of coins. No bills over $10 accepted.
When traveling to the fair, purchase a round-trip pass for $4 or $1.50 for seniors/persons with disabilities, then simply swipe your pass on the way home.
For more information: www.ocfairexpress.com.
OCTA Youth Summer Pass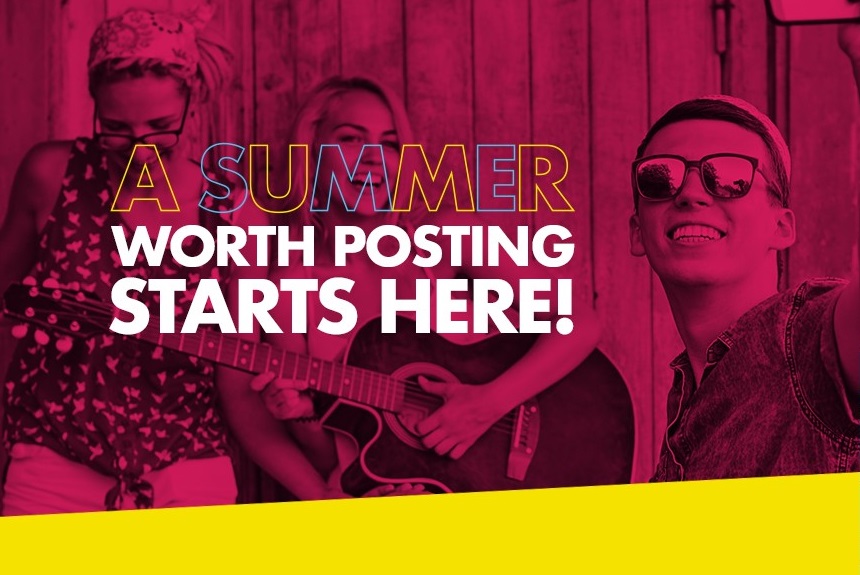 Summer is a time for kids to relax and unwind from the school year. However, as parents I am sure we can all agree that endless hours of Minecraft, Roblox, or watching unboxing videos on youtube doesn't qualify. Keeping your kids busy and engaged is key, but can be tricky for those who work or those that do not have their own transportation.
There is a solution though! The Orange County Transportation Authority is encouraging local teens to get out into the sunshine this summer and explore Orange County's many attractions using the OCTA Youth Summer Pass, which is now on sale.
What is The Age Requirement/Cost?
This year, the Youth Summer Pass is being offered to youth ages 6-18 as a 30-day pass. A pass costs $20 and is valid for unlimited rides for 30 consecutive days between June 1 and Aug. 31. That's a 50 percent savings over the typical cost for a 30-day youth pass. The Youth Summer Pass can be used on any OC Bus fixed route, whether it's to get to the beach, a local shopping mall or to an amusement park.
Get Extra Discounts
In addition to unlimited service on OCTA buses, Youth Summer Pass holders will also enjoy several discounts at local attractions, including Discovery Cube, Adventure City, Howie's Game Shack, the Rinks ice skating, A La Minute ice cream shops and the Santa Ana Zoo.
Where can I purchase The Pass?
The Youth Summer Pass is on sale now through Aug. 15 via the OC Bus mobile app, online and at these Orange County store locations:
Ralphs
Vons
Northgate Gonzalez Market locations
OCTA Store.
Get Your Selfie On
Who doesn't love to win stuff? Especially when it is super easy and you already do it anyway! As part of this year's promotion, OCTA is also offering prizes as part of a Summer Youth Pass photo contest. Simply hop on an OC Bus and take a selfie with your pass and post it using #OCSummerBus.
Prizes for selected winners include tickets to Knott's Berry Farm and additional OC Bus passes to be used at a later date.
Find out more about the contest, the OCTA Youth Summer Pass and the many destinations that can be reached via OCTA bus routes at www.ocbus.com/summer.
Free Admission/Discounts to the 2018 OC Fair: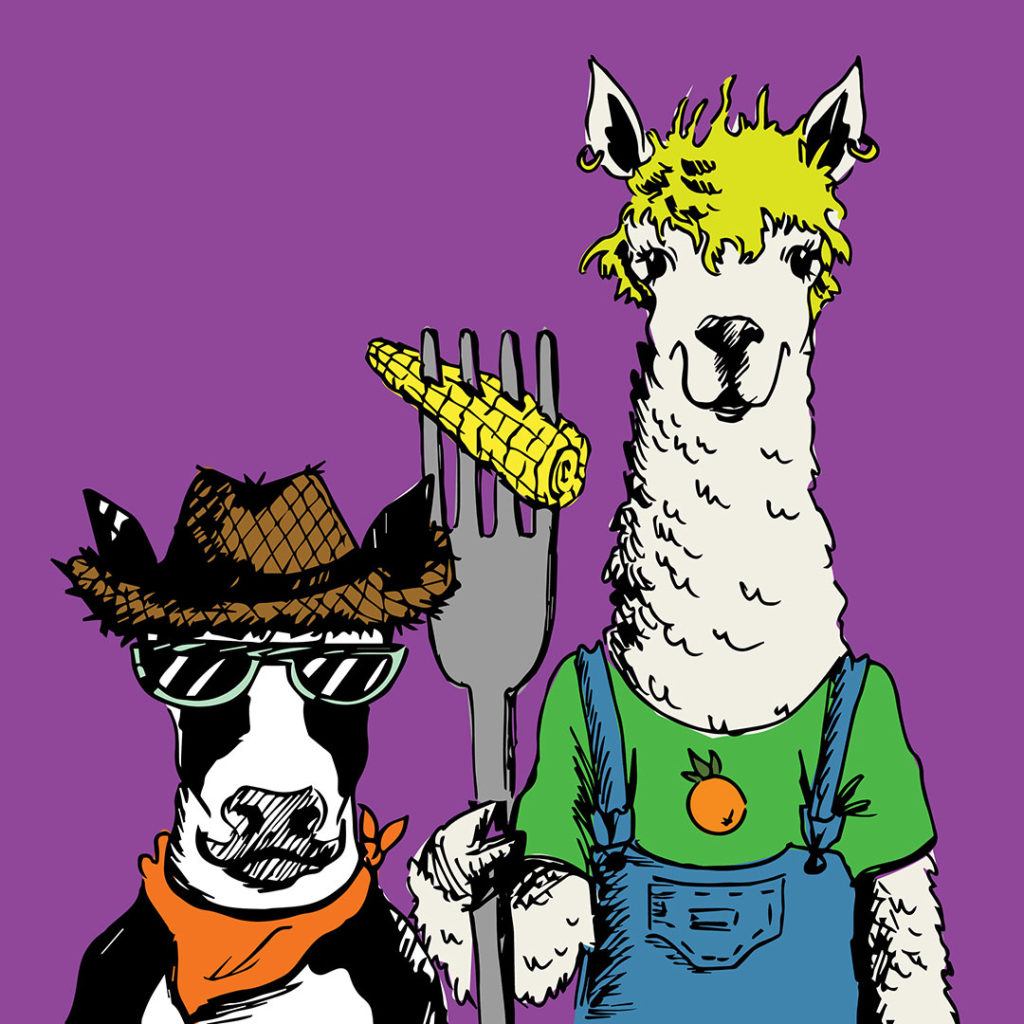 Get one free admission and one free carnival ride if you bring the items listed below during the specified days. Children 5 and under are always free. If you take OCTA you do not have to pay for parking!
July 25th, 2018 enter between 12pm-3pm and bring 5 cans of food.
August 1st, 2018 enter between 12pm- 3pm and bring 3 new or gently used children's books.
August 8th, 2018 enter between 12pm- 3pm and bring 5 gently used or new clothing items (kids or adults).
Children 12 & under are free every Thursday.
Guest in overalls will receive free admission on Thursday between 12pm and 3pm.
Read 2 books for 3 carnival rides (ages 5-11). Download the book report here and submit it to the Information Booth at the Centennial Farm.
Every Friday 12pm-4pm rides and games are only $2 in the Main Carnival and Kiddie Carnival.
1/2 price general admission and 1/2 price carnival tickets every Saturday and Sunday from 11am-1pm.