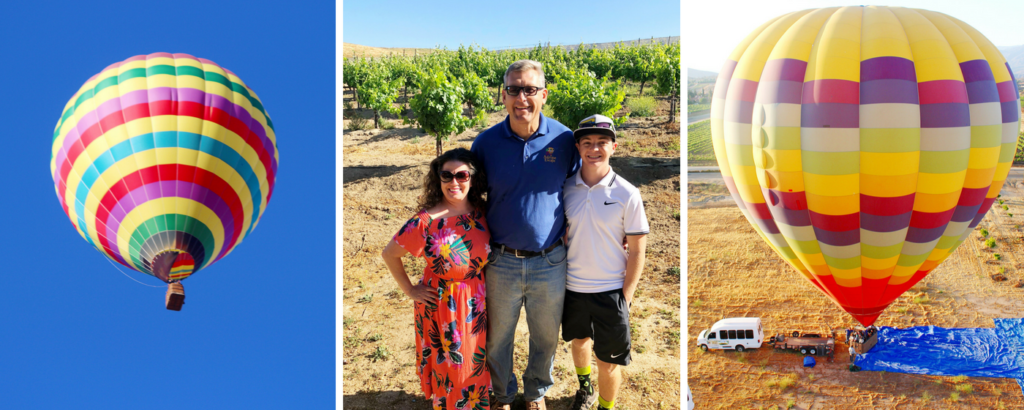 Do you have a bucket list? I do, and a hot air balloon ride is one of them items on it. However, as someone who is terrified of flying I wasn't sure it was ever going to happen. But that all changed last month during a family getaway to Pechanga Resort in Temecula, California. One of the things on our itinerary was an early morning hot air balloon ride. I was super excited about it and saw pictures of my friends doing it. Then the day before I got cold feet. I started to panic and even called the lady who set it up and asked if my husband could go in my place. My husband on the other hand was pushing me to go and told me I'd regret it if I didn't. So, I put my big girl panties on and decided to do it.
I researched the heck out of the company. It was called A Grape Escape and found that all of the pilots are FAA certified and they all have a perfect safety record. Their vehicles are regulated by the PUC and they meet or exceed all state transportation guidelines TCP #11964-C. They also operate all flights that they book. Sounds good right? Well, I also went on Yelp and discovered they had 257 reviews and a 5 star rating!!!
Arrival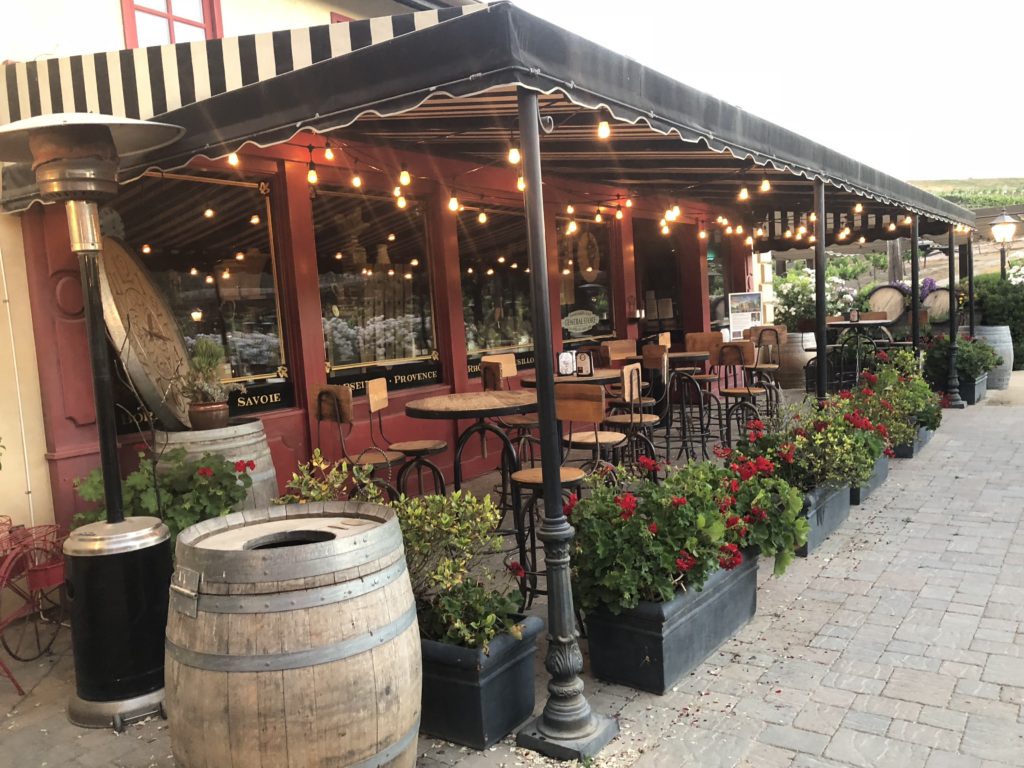 The Hot Hair Balloon Rides take off from Europa Village Winery. Once we arrived our pilot checked in our group in and if there is money to be collected they will do it at this time. While  we waited for our adventure, we were able to enjoy a cup of hot coffee, before heading to the launch field. Restrooms and ample parking are available for your convenience.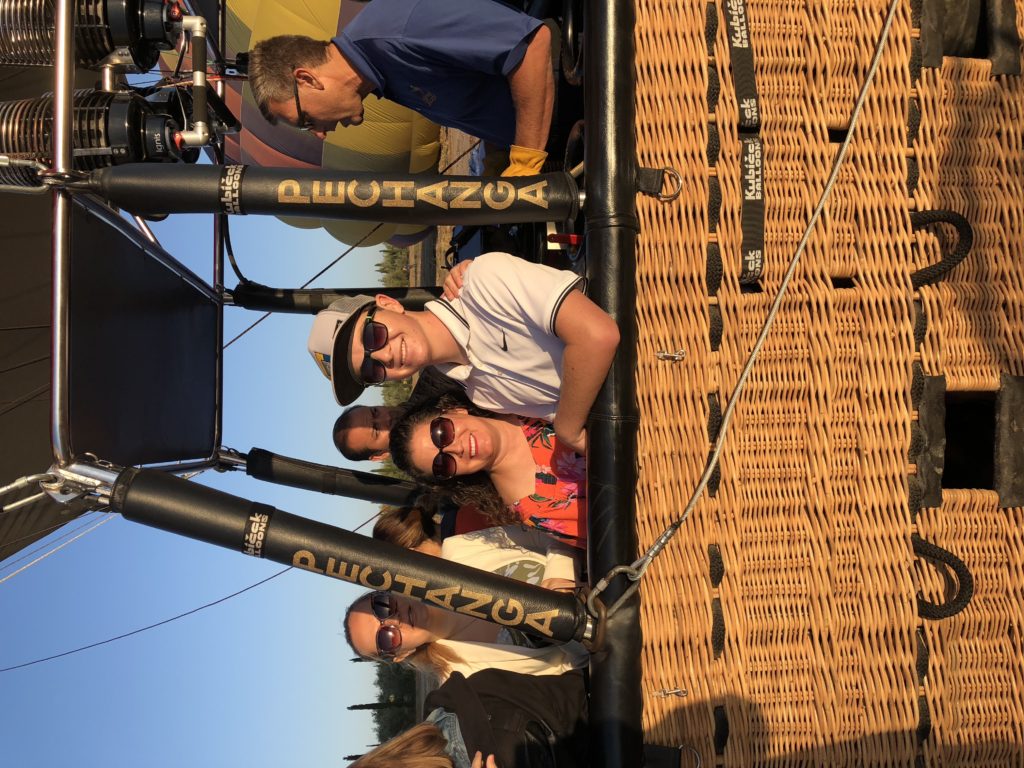 The baskets start out on their sides and a large fan is used to inflate the Balloon. Then they use propane to get it standing upright. Once it is up you climb into the basket. There are 5 compartment about 4 people in each one except for the pilots compartment. that is reserved for him and his equipment.
I can honestly say after we were air born and we were comfortably gliding I 100% relaxed and had a phenomenal time. The views were out of this world. It does get quite warm up there so I would suggest you bring some sunglasses.
Here is a video to show you how it works.
End of Balloon Ride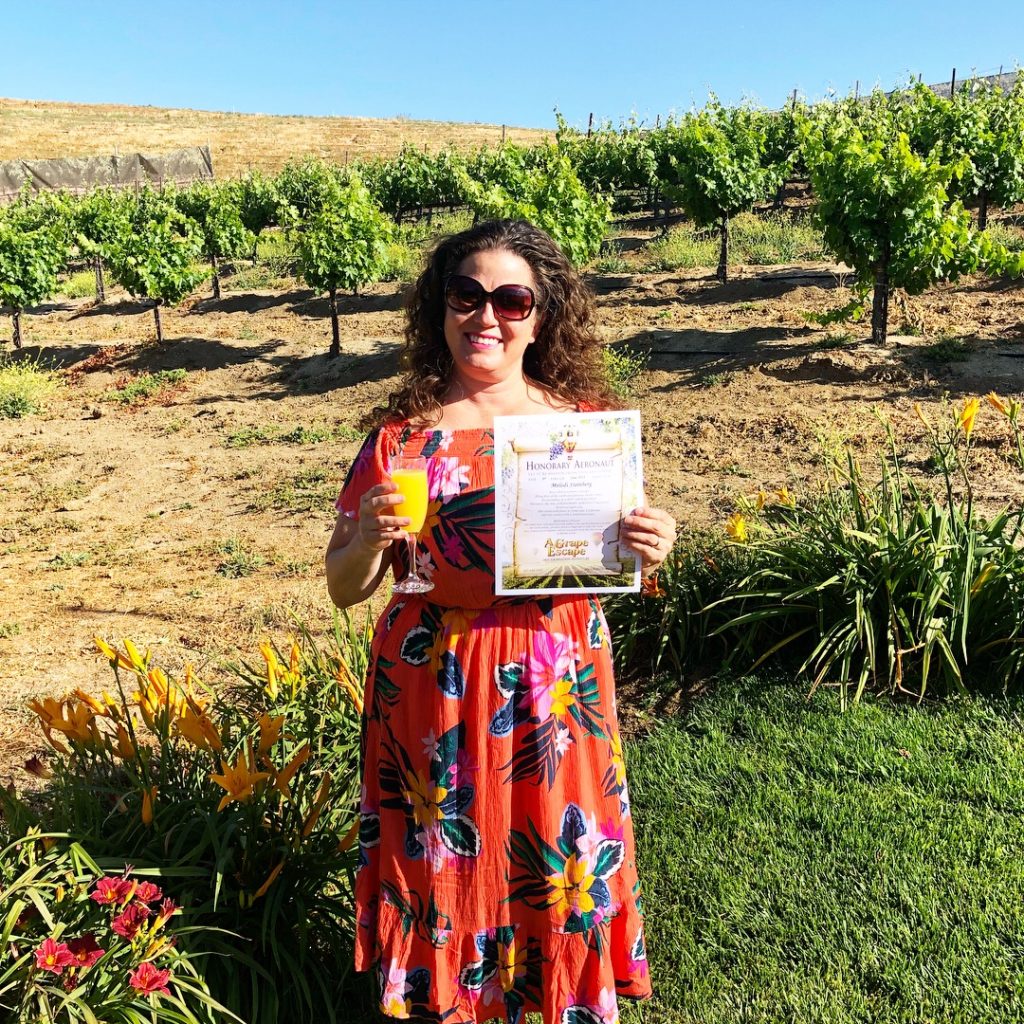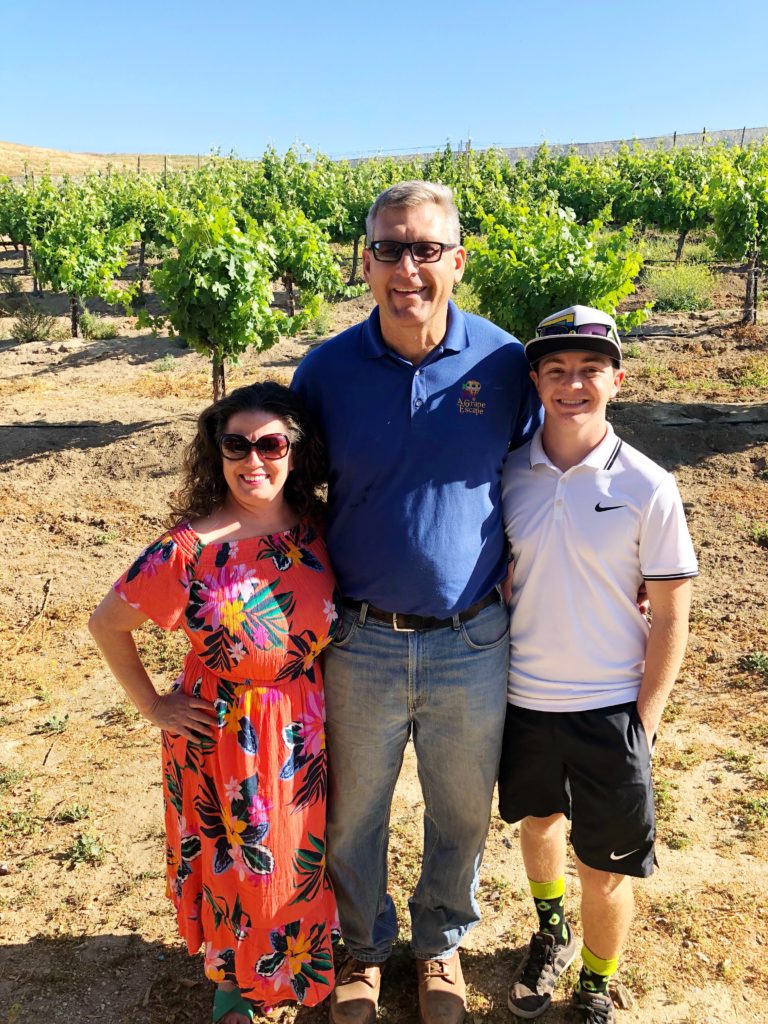 At the end of your Balloon ride you will receive a flying certificate as well as pastries, fruits & mimosas. They also discuss the history of hot air balloons and the history of Temecula valleys wine country. By the time I had landed I was smiling , laughing and couldn't wait to go again.
Blogger Tip #1: Ask for Pilot Bill. He was so incredible.
Blogger Tip #2: Bring Sunglasses
Blogger Tip #3 Bring money for a tip. The pilots and crew deserve one for all of their hard work prepping and clean up. We tipped $20.
For more information visit A Grape Escape on Facebook and on Twitter.