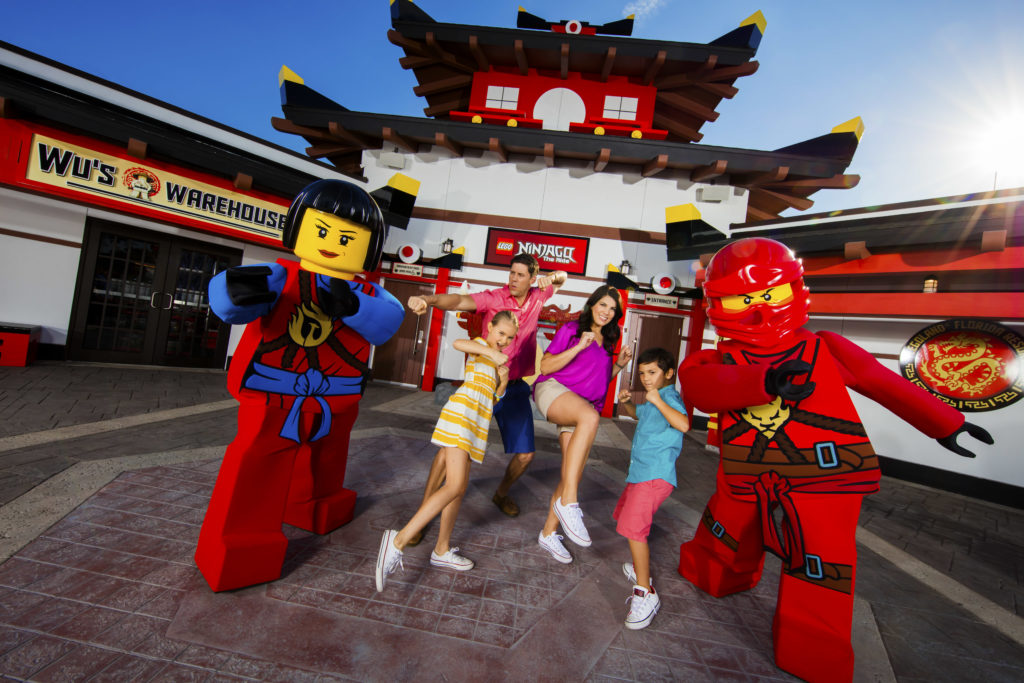 Are you ready to kick some LEGO butt? You are just in time because it's ninja time at LEGOLAND® California. The Resort is celebrating the opening of Warner Bros. Pictures' highly anticipated big-screen animated adventure "THE LEGO® NINJAGO® MOVIE," in theaters nationwide on September 22, with LEGO NINJAGO Days on September 23 & 24.
You are invited to meet your favorite LEGO NINJAGO characters, including Kai, Jay and Nya. You can also participate in activities such as building a LEGO mystery mosaic, completing a scavenger hunt in Miniland U.S.A. and be one of the first to play "THE LEGO NINJAGO MOVIE" video game. All activities are included with the price of admission into LEGOLAND California Resort.
THE LEGO® NINJAGO® MOVIE™ Character Meet & Greets
Meet characters from the movie in LEGO NINJAGO World!
10 a.m., 1 1a.m., 12 p.m., 1 p.m., 2 p.m., 3 p.m., 4 p.m.
Mystery Mosaic LEGO® Build
First come, first serve! Work together to build a LEGO mosaic and check out our FB page to see it completed!
10 a.m. – 3 p.m.
Miniland U.S.A Scavenger Hunt
Find the ninjas in Miniland U.S.A. and complete your entry form for a chance to win a LEGO NINJAGO prize pack!
10 a.m. – 5 p.m.
WB Family GameSpace, featuring THE LEGO NINJAGO MOVIE Video Game
Master new skills and upgrade your weapons in your training to find your inner ninja in this new video game.
10 a.m. – 5 p.m.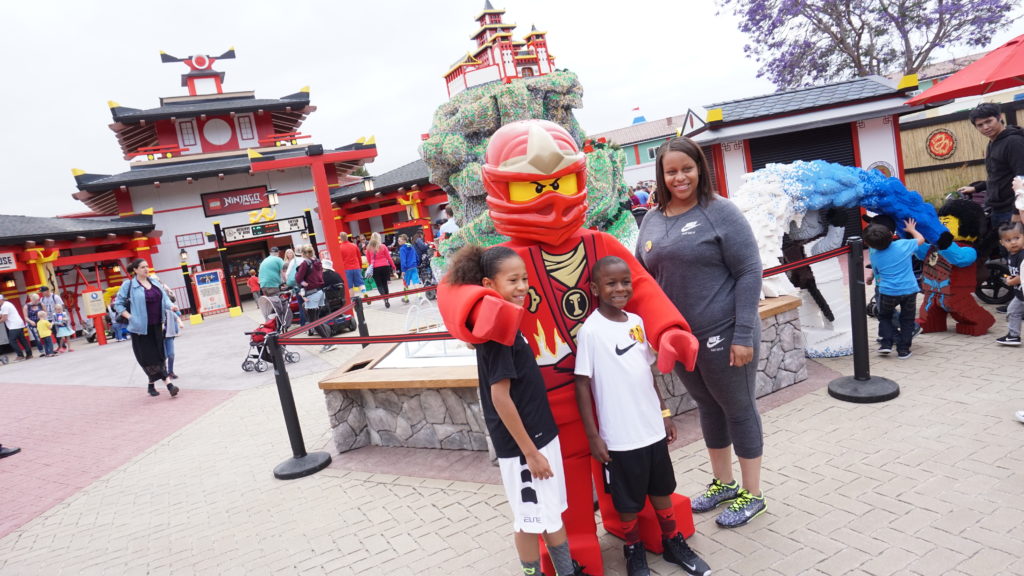 Make sure you get on the Ninjago ride! And practice those arms exercises because they will be tired from slaying all the bad guys! There are also some delicious places to eat in Ninjago world where you can get tasty Bahn Mi or fried egg rolls. There is also pizza nearby that serves mini pan pizzas perfect for little hands.