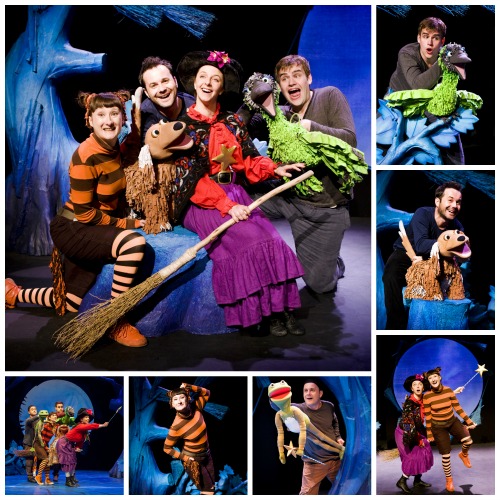 The Segerstrom Center for the Arts is starting a new initiative where they will start offering Sensory Friendly programming as part of their 2015-16 season. I love that they are so inclusive within the community, as all children should be able to enjoy the theater. It is such a wonderful and cultural treat to expose kids to.
Three shows during their Family Series will be among the first to offer Sensory Friendly programming at select showings, with the hopes that they will eventually be able to offer "SF" programming across other Series in the future.
What is Sensory Friendly programming?
Sensory Friendly (SF) shows are geared towards patrons with autism and other developmental disorders. Various components are considered and alterations are made in areas such as: lighting, sound, seat configuration, staff training and being laxed when it comes to movement and speaking during a performance. This includes the following:
Reduction of sound levels, particularly loud or startling sounds.
Reduction of overwhelming stage lighting.
Low ambient lighting in the theater throughout the performance so patrons are able to see should they need to move around or exit the theater.
Preparatory materials called Previsit Guides will be provided to patrons so they will know what to expect from the performance. Previsit Guides include pictures with simple captions of the theater going experience.
The use of iPads or smart phones are allowed during the performance if they are being used as a communication device.
Designated break spaces will be available for those who might feel overwhelmed and need a break from the performance.
What show will Sensory Friendly programming be offered at?
Thereare 3 shows as of now:
Room on the Broom-October 31
Big Bad Wolf-March 5
Egg-March 19
The 10 a.m. performance on October 31st of Tall Stories Theatre Company's Room on the Broom will be their very first SF show performed.
For more information visit the Segerstrom center on Facebook and Twitter.