For anyone who has a passion for drums, or is just starting out, this is a once in a lifetime opportunity you don't want to miss!
The Music Vault Academy in Laguna Hills, CA is having a one-day drum clinic on October 24th at 4:30 pm with Jazz fusion drummer Steven Aghaian. Topics will include stick control, how to practice, soloing, rhythms from around the world, and how to play at odd times.
A lecture by Frank Devito will follow shortly after.
Please call The Music Vault Academy at 949-257-2744 to reserve your spot!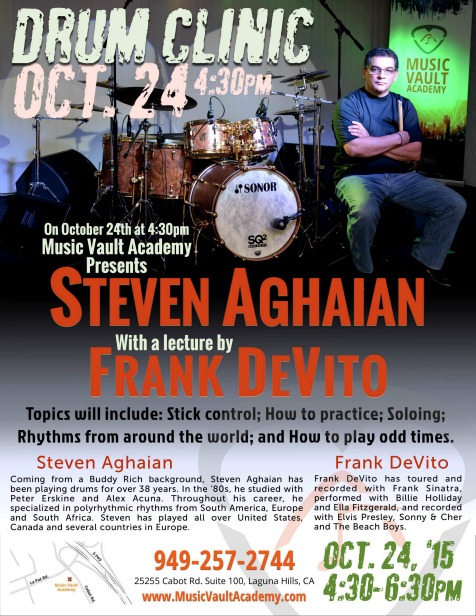 For more information visit the Music Vault Academy on Facebook and Twitter.