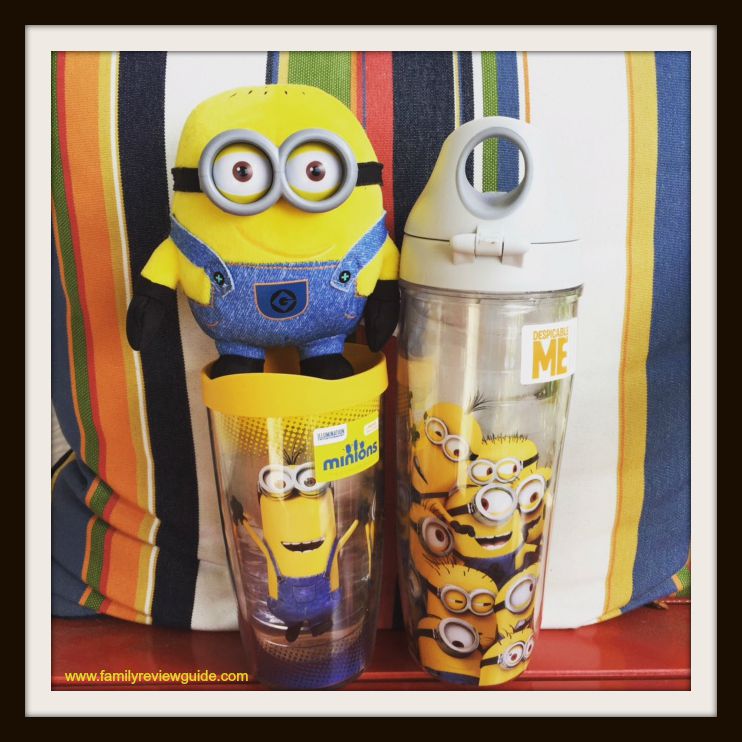 What do you get when you combine the cuteness of small, yellow, cylindrical, creatures who have one or two eyes with the durability of an well designed drink tumbler? You get a Minion Tervis tumbler!
These adorably refreshing tumblers come in two sizes- a water bottle size and a tumbler size (12 oz,16 oz ,24 oz)
 Water Bottle Features
Comes with an easy-open snap lid that you can access on the move.
An opening large enough to fit ice cubes
Greatly reduces condensation/sweating
Fits most cup holders and bicycle cages
Holds up to 24oz of your favorite beverage
Made in America
10.4" tall x 3.4" top x 2.5" bottom
Tumbler Features
The most popular one of the bunch. It's 16oz of refillable fun.
Great for both hot & cold
Microwave & dishwasher safe
Greatly reduces condensation & sweating
Fits in most cup holders
Made in America
6" tall x 3 3/8" (top) x 2 5/8" (bottom)
No Leaking or Sweating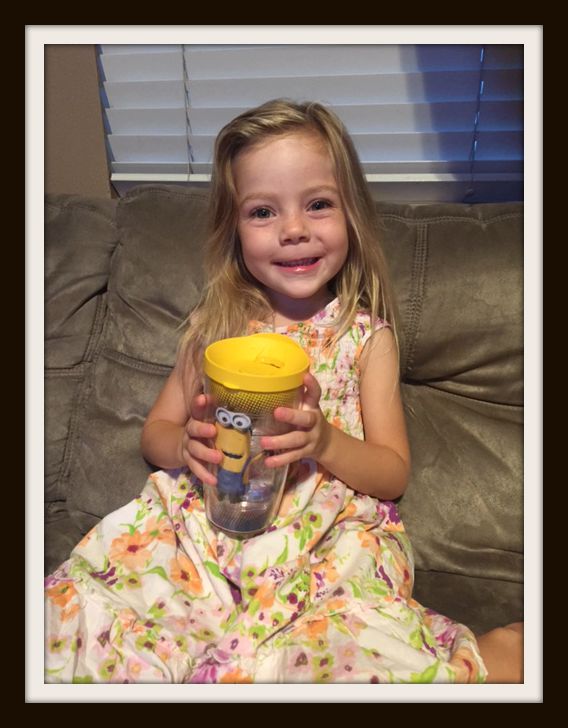 What I love most about these tumblers is that they absolutely do not leak or sweat. The travel lid stays on tight and my 4-year-old daughter has no problem maneuvering the opening and closing slider. She also loves to stare at Kevin, Bob and Stuart when she isn't drinking from the cup.
I use the 24 oz water bottle and absolutely love that the mouth of it is wide enough for me to put it under the ice dispenser. I drink ice with every beverage and love that there is no mess when I use this thermos.
The bottle has graduated marks every four ounces so it is easy to see how much water you are drinking. Another cool feature of the water bottle is that the lid has a loop just above the hinge point and you can carry it from the loop without it ever coming open. The lid also stays open while you are drinking.
So connect with your inner minion. Buy a Tervis tumbler today. You can find hundreds of different designs here.