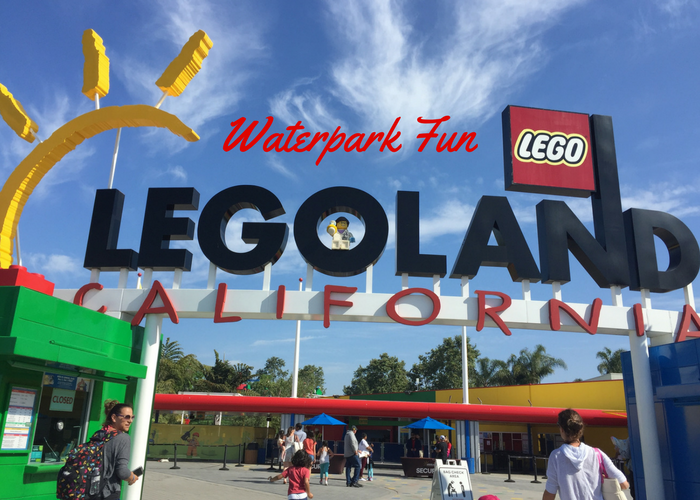 Summer is so close you can taste it! And there is no better way to celebrate the kids getting out of school than a fun day at Legoland waterpark, where kids can splash, float, slide and swim until their hearts content! Last month we attended a touching media event where more than 50 children and their families from the Los Angeles and San Diego chapters of Ronald McDonald House Charities® were treated to an exclusive day at LEGOLAND® Water Park as LEGOLAND® California Resort splashed out to summer! LEGOLAND Water Park is bigger, wetter and better this summer with the addition of the newest California beach-themed area, Surfers' Cove, opening June 30, 2017.
Watch A Day At Legoland Waterpark
Surfers Cove Is New At The Park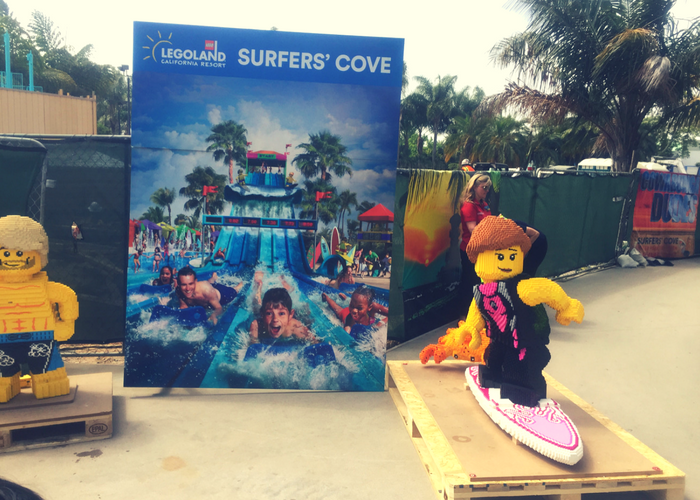 Opening June 30th,  Surfers' Cove is a new addition to the waterpark where kids will be able to race their friends at Riptide Racers timed water slides, enjoy an epic splash-ground at Wipeout Lagoon and enlighten their taste buds with the new Beach Street Tacos! Riptide Racers is a competitive water raceway designed for children to jump on a mat and race down one of six slides with family and friends for the fastest time! Each slide stands 17 feet high and is more than 100 feet in length. Wipeout Lagoon is their version of a "spray ground" with multiple water jets splashing on and off and plenty of new LEGO® models like a surfing dog to create a fun place to cool off this summer.
Chima WaterPark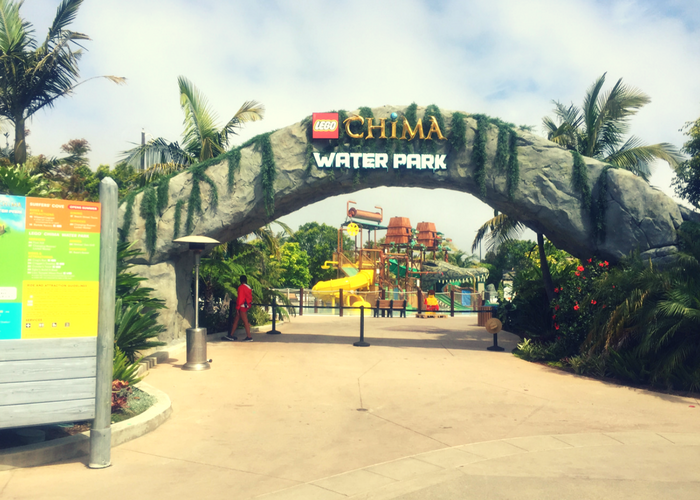 Chima Waterpark is now open and includes:
CRAGGER'S SWAMP – Have you ever tried to slide through the mouth of a Crocodile? Here's your chance!

CROOLER'S TWIST – With more than 50 fun features in Cragger's Swamp, Crooler's Twist slide is just one of them!

CRUG'S RUN – After sliding through the head of a massive crocodile at Cragger's Swamp, stop by Crug's Run for more water fun!

EGLOR'S BUILD-A-BOAT – Build a LEGO boat of your own design. The rushing water and winding turns past CHIMA scenes and building stations make this fun-filled race to the finish.

LION TEMPLE WAVE POOL – With a LEGO lion head archway and a 30-foot high Mt. Cavora, it's like a journey to CHIMA itself. With lots of fun, rolling waves, of course!
Duplo Splash Safari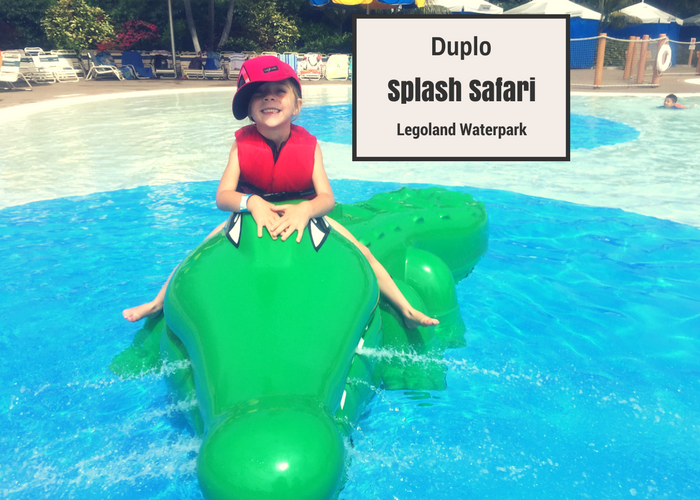 This is such a fun place to hang out with your little ones. Ages 3-7 do really great here! They have giant DUPLO Zoo animals, interactive spray pads, fountains, teeter totter; all great for the younger/shorter kids. This area also has three smaller slides that my younger ones could ride.
Food At Legoland Waterpark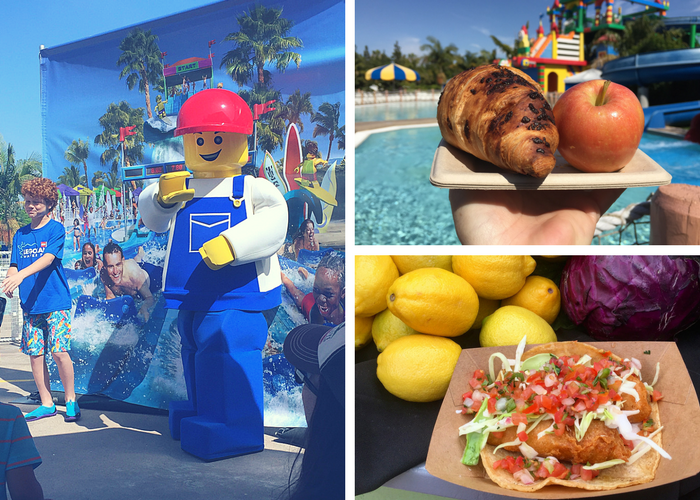 In addition to the new areas opening at Legoland Waterpark is also adding a new restaurant to this section called beach street tacos which will open the same time. We tried some of the new fish tacos they will be serving and they were off the hook! Crispy battered fish with fresh pico de gallo served on a warm tortilla makes me a very happy mom.
LEGOLAND Water Park is open seven days a week starting Friday, May 26. For ticket prices, operating schedule and additional information, visit www.LEGOLAND.com or call 760-918-LEGO (5346).
How will you #splashout summer?