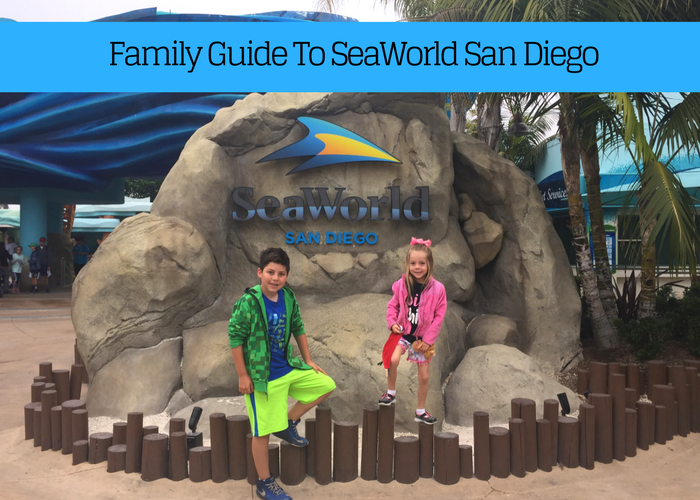 Summer is in full swing and it feels fabulous! No setting alarm clocks, no packing lunches and best of all, no car lines!!! So what do you do to stay busy?  Head over to SeaWorld and check out some of the new additions that have been added to the park. Guests of all ages will dive into an all-new realm of deep-sea discovery with OCEAN EXPLORER.  Multiple aquariums, exciting rides and digital technologies combine to create an experience centered on exploration and adventure, inspiring guests to protect the wonders of our oceans. here are some tips on how to enjoy your day!
Arrive Early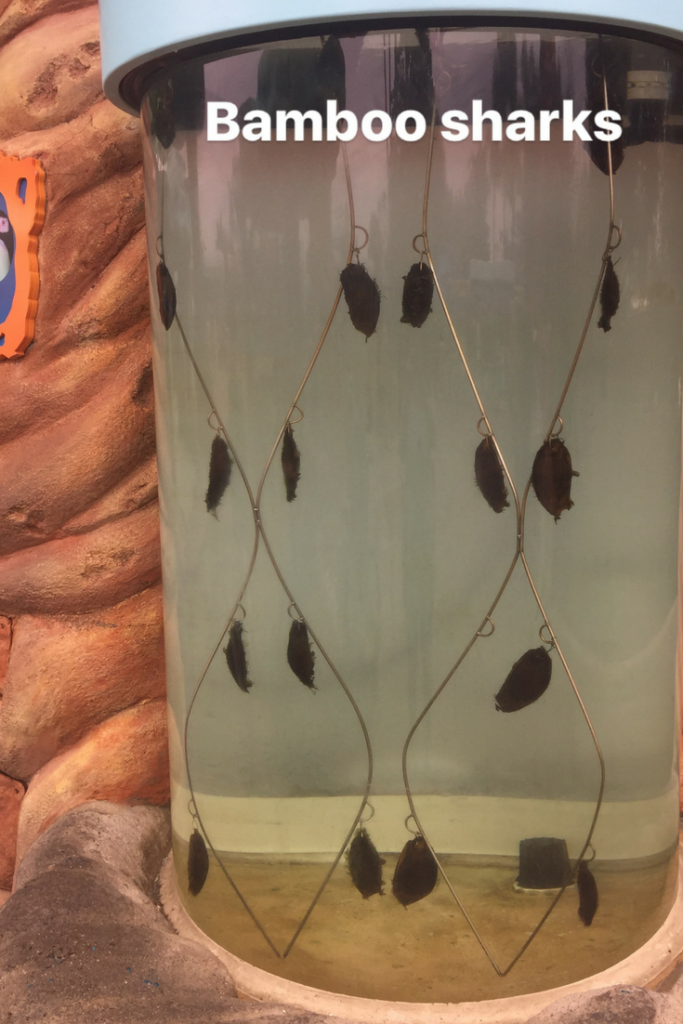 I absolutely cannot express this enough. By arriving early you will get a premium parking spot 1 row behind reserved parking. It is so close to the front gate you won't believe it until you see it! Also, by arriving early you can take the time to rent a stroller or a wheelchair. We had to rent a wheelchair because my husband just had knee surgery a week prior and he couldn't walk long distances. The rental process is a breeze and only takes a few minutes.
Also, there are  four salt and sea water tanks filled with sea life friends that the kids can explore before the park opens.You can  go from one tank to another to explore the feeder fish, horseshoe crabs, rays, and shark pups.
Ride Manta First (Watch it in action)
This is an extremely popular ride and the line gets long quickly so make sure you ride this one first and cross it off your checklist. Manta is a flying roller coaster, which simulates the sensation of flight. It is designed to resemble the way rays—mantas in particular—appear to fly through seawater. Loading is quick because they have two trains and the ride feels long and is totally worth it!
Be Sure To Feed The Sea Lions
Silly as this sounds, feeding the sea lions was the highlight of my visit to SeaWorld San Diego. For $5 you'll get a tray of fish to feed these silly sea lions. But be sure to cover them because as you can see in my video the birds will come out of nowhere and swipe them right out of your hand.
Wild Arctic has a NON-Motion Option
This is a fun ride and even my 6-year-old enjoyed it. You get tossed around a bit because you are supposed to be in a helicopter but it is really fun.
Guests have the option to ride on a non motion gyrostabilized helicopter, completely bypassing the motion simulation. The same video that is played in the motion ride is played in the non motion theater, but watching is optional as guests can walk through the room at any time.
Visit The Turtles At Turtle Reef
Turtles are such majestic creatures and they are so peaceful to watch in their environment. The turtles at turtle reef seem friendly and  engaging. You might even get an up closeencounter like we did!
Don't Miss The Orca Encounter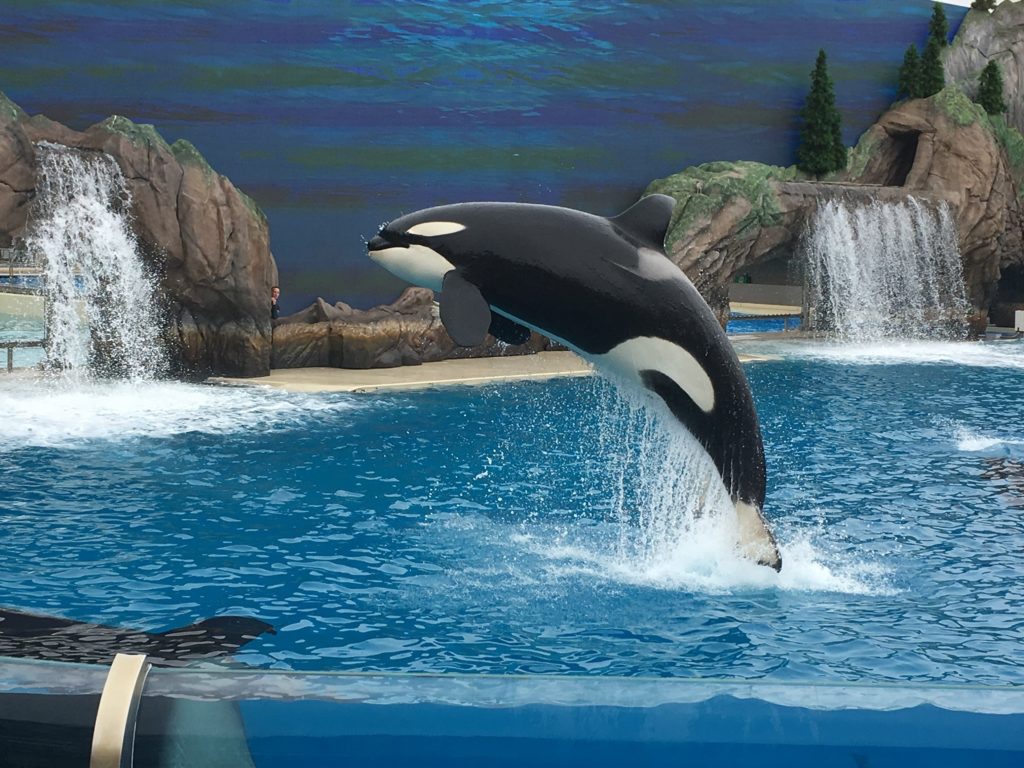 No longer do the trainers get in the water with the whales! Now guests get to Encounter majestic killer whales and experience their natural behavior up close. Here are some of the things you will learn in the show:
See natural behaviors up close while an expansive infinity screen brings the killer whales' story to life.
Learn about their hunting techniques and complex communication codes.
Learn about the role of family and the importance of play.
Meet The Characters

Little kids will be so excited to meet Elmo and Oscar The Grouch inside Sesame Street Bay Of Play! We also ran into a Seaworld Shark for a fun photo opp. Be sure to turn your kids loose in the Bay Of Play for an hour or so and let them burn off some energy. They have an amazing rope course.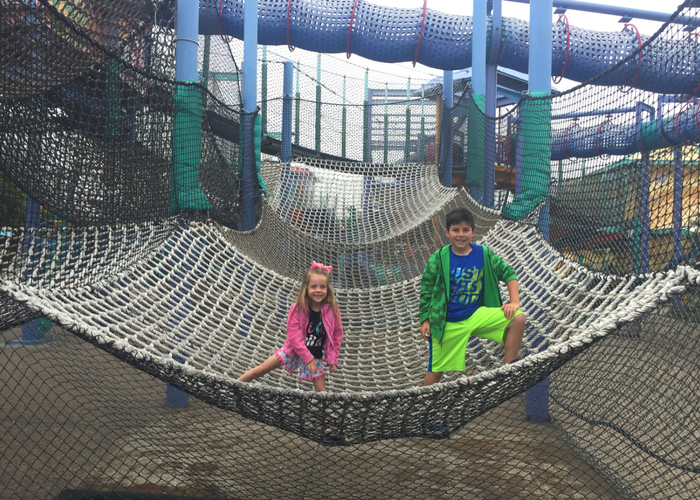 Ocean Explorer is Perfect for the In Betweens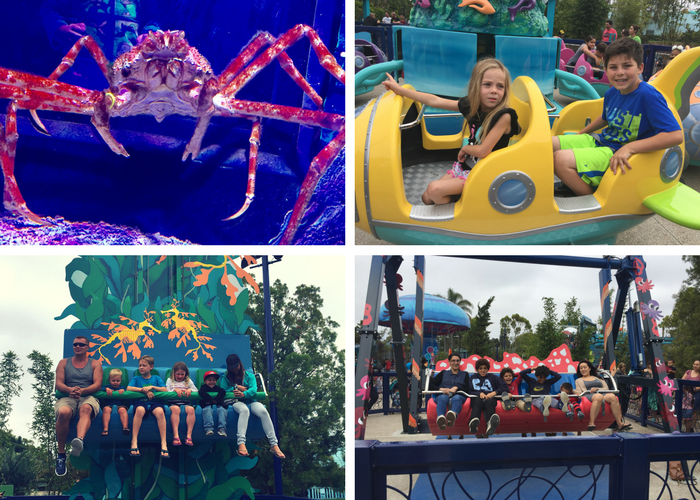 If you have kids who are too old for the Sesame Street Area but not old enough for the big rides like Manta, Ocean Explorer is the place to be! The signature ride of the attraction is Submarine Quest, boasting the world's first interactive digital ride using "smart play" technology, which enables riders to guide their mission of oceanic exploration.  As adventurers on a scientific expedition, guests will glide through brightly colored coral reefs, collecting data as they travel to the depths of the ocean while encountering remarkable and mysterious sea creatures.
After disembarking Submarine Quest, guests can get up close to real giant Pacific octopuses, Japanese spider crabs and California moray eels in three uniquely designed aquariums.  Interactive surprises—like pop-up bubbles and a kid crawl— get younger guests face to face with these incredible species.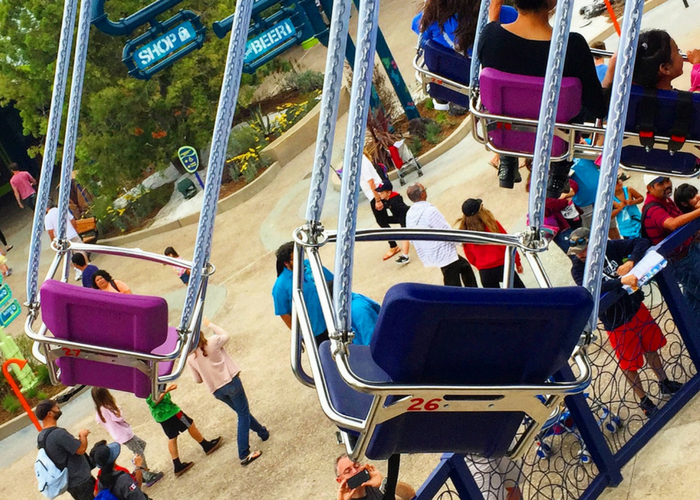 The Ocean Explorer realm will also feature Tentacle Twirl, an exhilarating wave swinger ride where guests will literally fly in chairs suspended from the tentacles of a giant jelly. Three additional family-friendly rides—Aqua Scout, a jump-around ride; OctaRock, a happy swing ride; and Sea Dragon Drop, a family free-fall tower—will round out the fun of this immersive, new attraction.
Get a Fresh Salad made to order at The Dock House Baja Grill
If you're looking for something healthy with some yummy protein, head over to The Dock House Baja Grill for a fresh made to order salad. They grill all the meats and chop them up right in front of you! The salads come with Crisp Lettuce, Black Beans, Roasted Corn, Pico de Gallo Salsa, Guacamole, Sour Cream, Crunchy Tortilla Chips and Flame-Broiled Citrus Chili Chicken.
For more information visit SeaWorld on Facebook and Twitter.