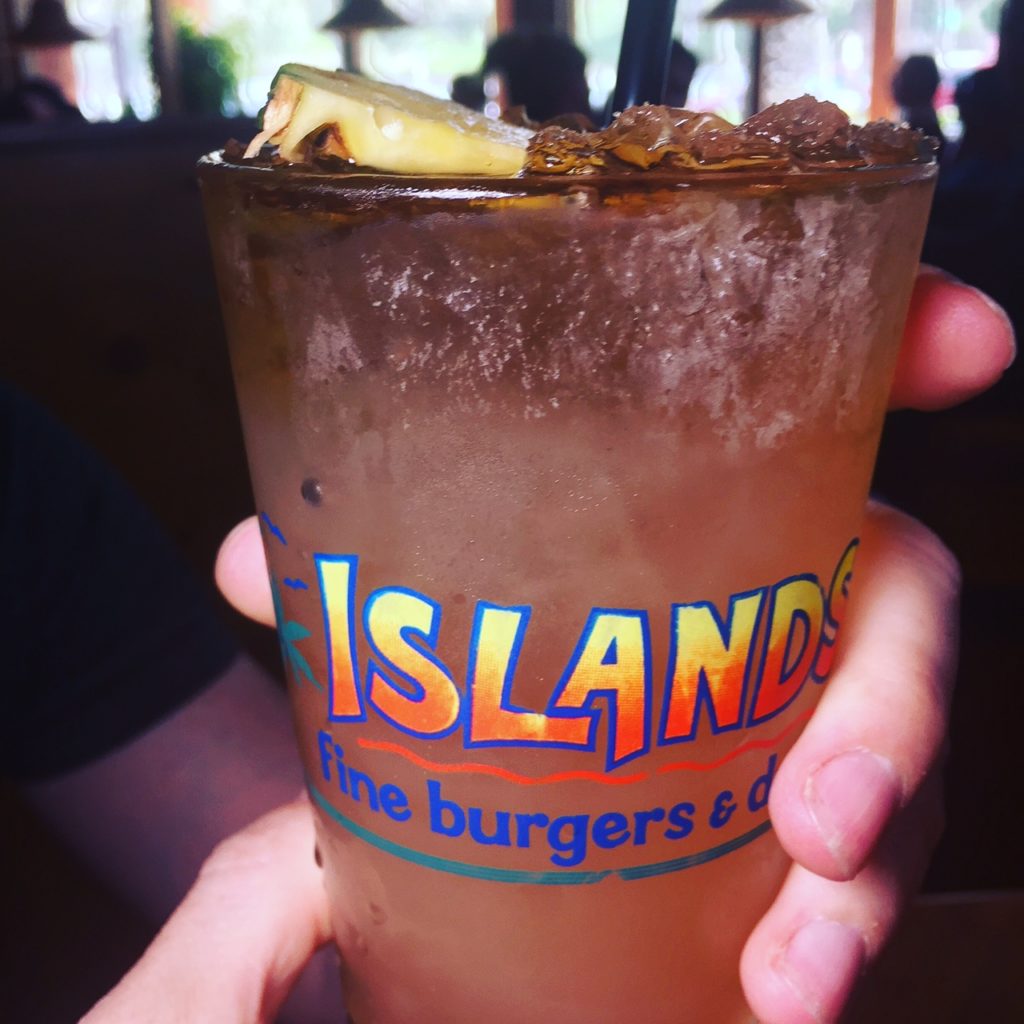 As the weather gets hotter and the nights get longer that can only mean one thing, Summer is almost here. So lets celebrate with an ice cold Mai Tai. Here are 8 of our favorite places to get these palatable Polynesian drinks:
Best Places To Get Mai Tai's in Orange County
Islands Burgers & Drinks – At under $5, Islands Mai Tai will knock your flip-flops off without breaking the bank.  This ice-cold drink pairs perfectly with other Islands grub, like Islands' savory Hawaiian Burger and warm gooey cheddar fries.
Don The Beachcomber – Mai Tai in Polynesian means "good", and the Mai Tai in this establishment are definitely good. Plus they have happy hour daily from 4pm-7pm.
The Royal Hawaiian – The Mai Tais are authentic and the island fusion fare is scrumptious. You will feel like you are stepping onto the big island while you are here.
Tommy Bahama Restaurant – The millionaire Mai Tai is a favorite at Tommy Bahamas. They are delicious, refreshing and pack a serious punch!
Trader Sam's – Trader Sam's Enchanted Tiki Bar is a Hawaiian-themed hut located at the Disneyland hotel in Anaheim. With moving tikis, tropical scenery and crazy looking drinks, you'll be transported to Hawaii. Try not to get tripped up ordering your mai tai, which they call the HippopotoMai-Tai
No Ka Oi – The Mai Tai's here are as big as your head, so pace yourself when ordering one of these. They sneek up on you quickly!
Roy's Restaurant (Anaheim Gardenwalk) – Incredible service here and the Roy's Island Mai Tai's are out of this world. I had one on Mother's Day and it was perfectly sweet with just the right amount of rum and chilled just right!
Duke's Huntington Beach – The Bartenders are friendly and the Mai Tai's are top-notch. Plus they are served in cute tiki glasses!
Where is your favorite place to sip on a Mai Tai? Let us know so we can include it on our list!