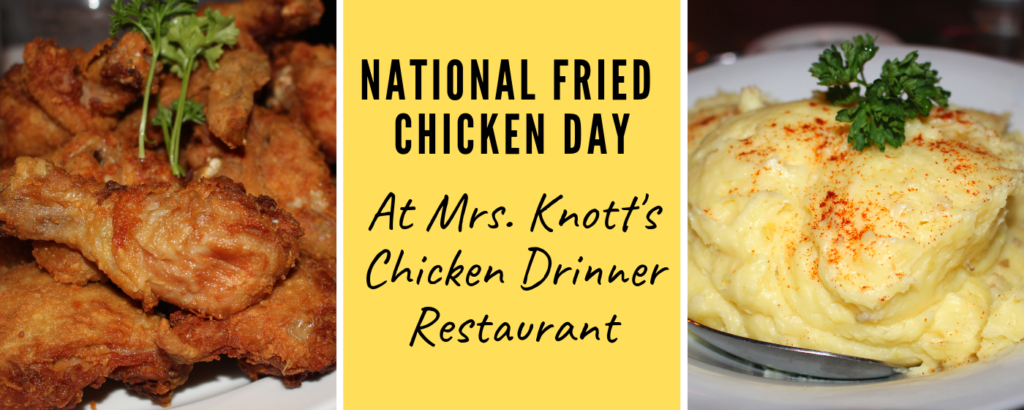 Get 10% Off
National Fried Chicken Day is coming on July 6! If you love tender juicy chicken encased in a layer of crispy fried batter with undertones of buttermilk and spice head on over to Mrs. Knott's Chicken Dinner restaurant. Here you will have the opportunity to savor the tastiest fried chicken this side of the West. Mrs. Knott's Chicken Dinner Restaurant is offering a special 10% off discount with the order of Mrs. Knott's Famous Fried Chicken exclusively on July 6th (Not to be combined with any other offer or discounts). Plus that day, guests will have the opportunity to experience special restaurant photo-ops and the opportunity to purchase exclusive National Fried Chicken Day shirts at Virginia's Gift Shop to commemorate the special occasion.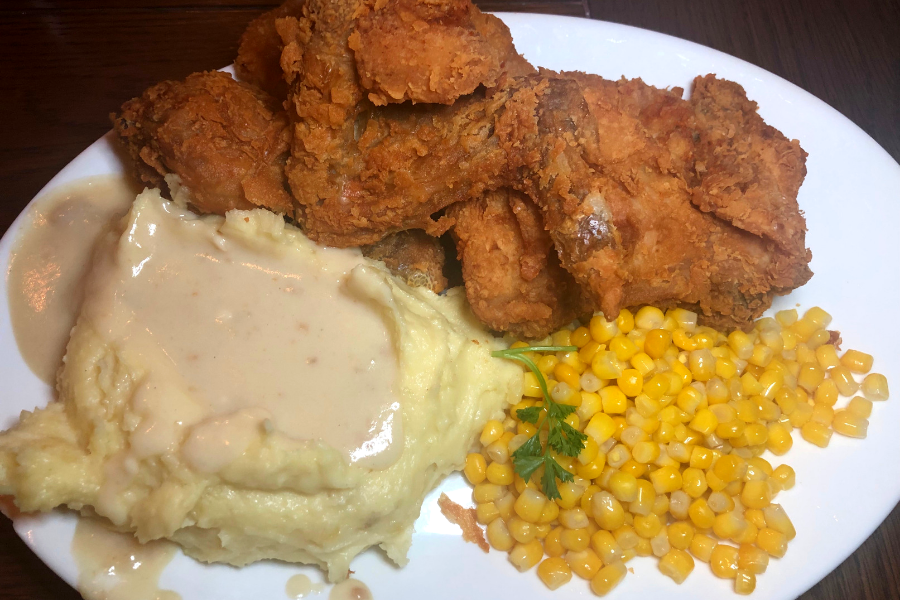 Every complete chicken dinner includes handmade biscuits, side salad, choice of cabbage or cherry rhubarb, three pieces of fried chicken and mashed potatoes smothered with gravy. For dessert: your choice of boysenberry pie or boysenberry sherbet. Many other dishes are also available including grilled chicken, salads, open-faced sandwiches and a number of appetizers. A full-service bar, serving signature boysenberry-infused cocktails, is also available.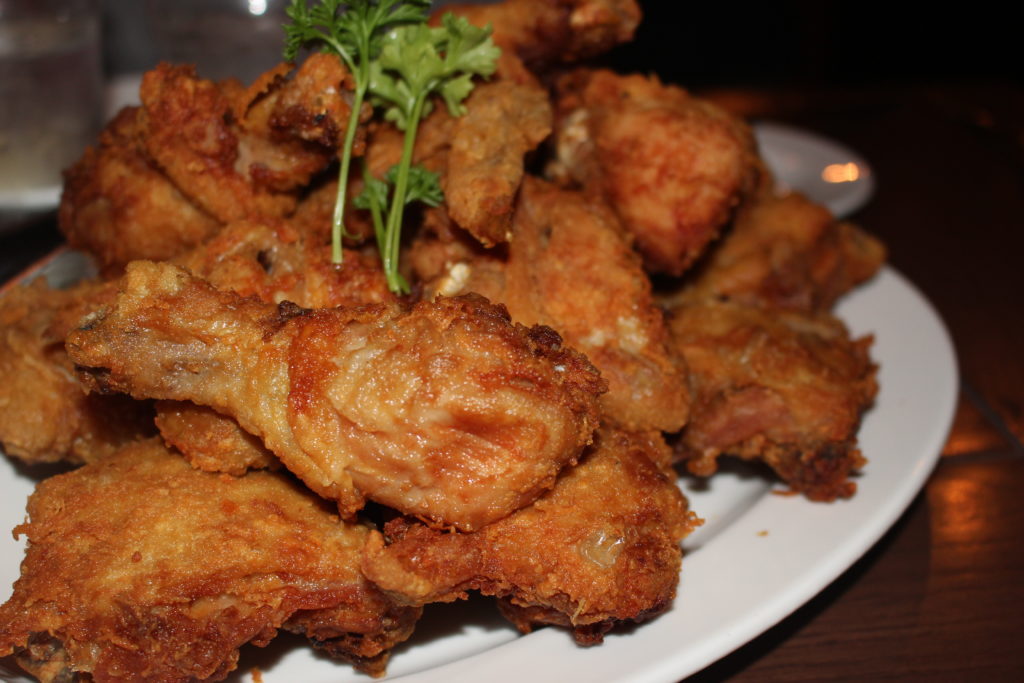 Just look at that delicious crispy goodness!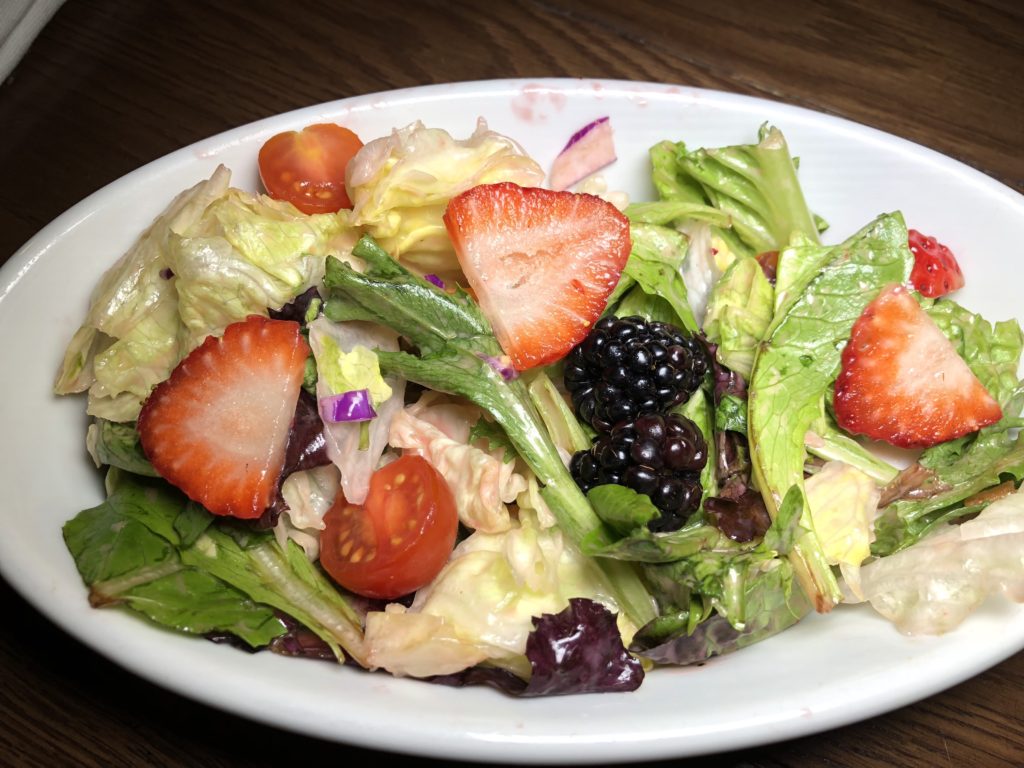 Warm buttery corn goes great with mashed potatoes. Combine them for a unique taste!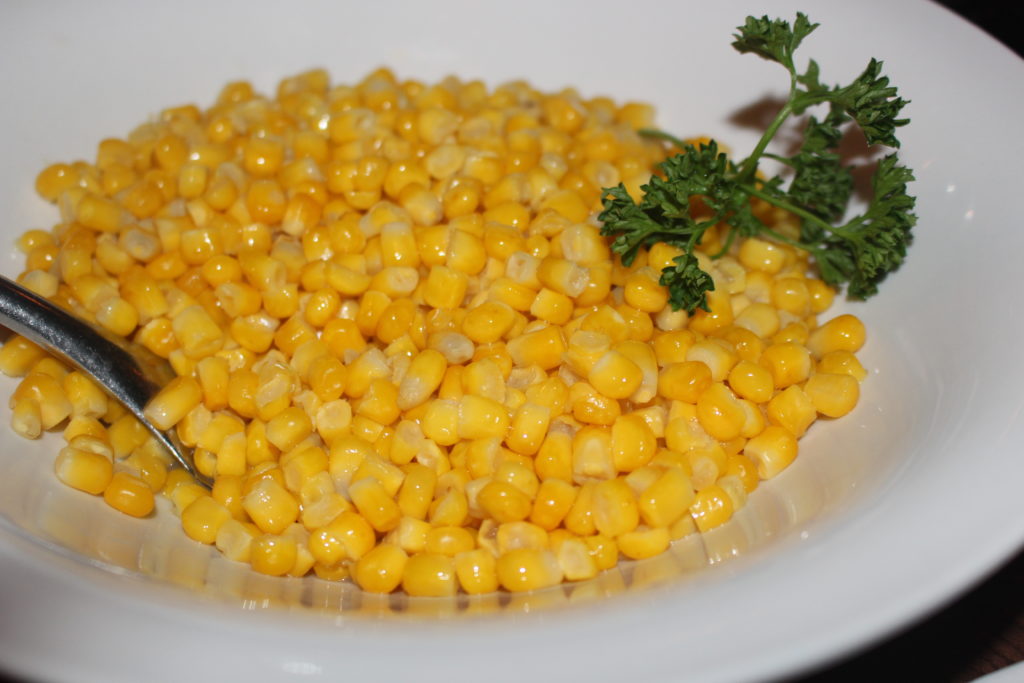 The mashed potatoes at Mrs. Knott's Chicken dinner are like soft pillowy clouds that taster like heaven.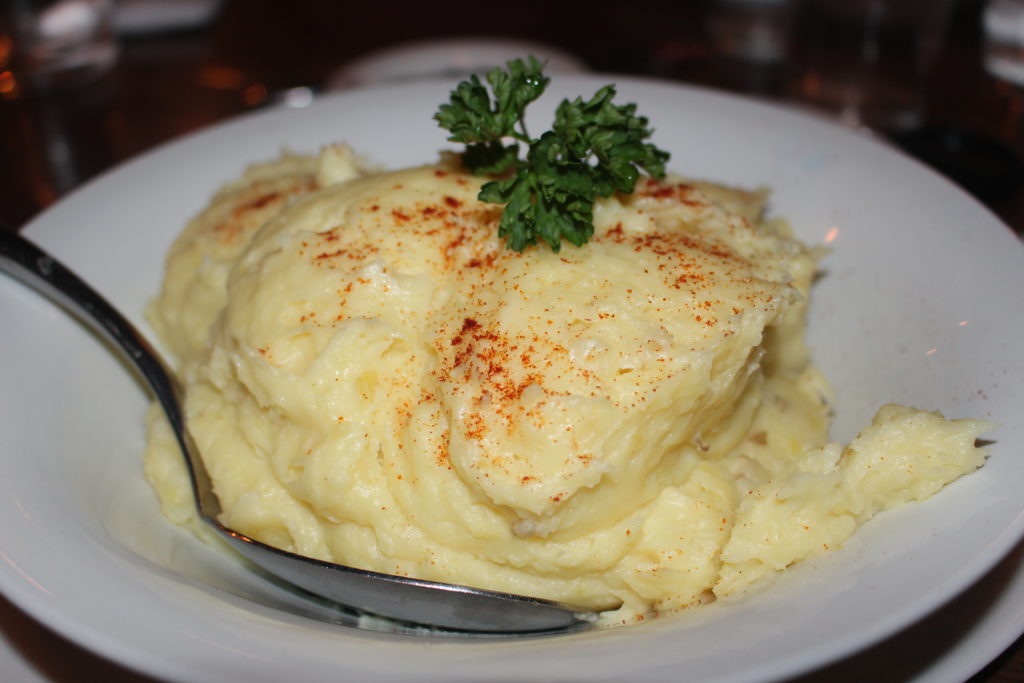 Don't forget the biscuits! They go great with a light layer of butter and then a heavy layer of Boysenberry Jam.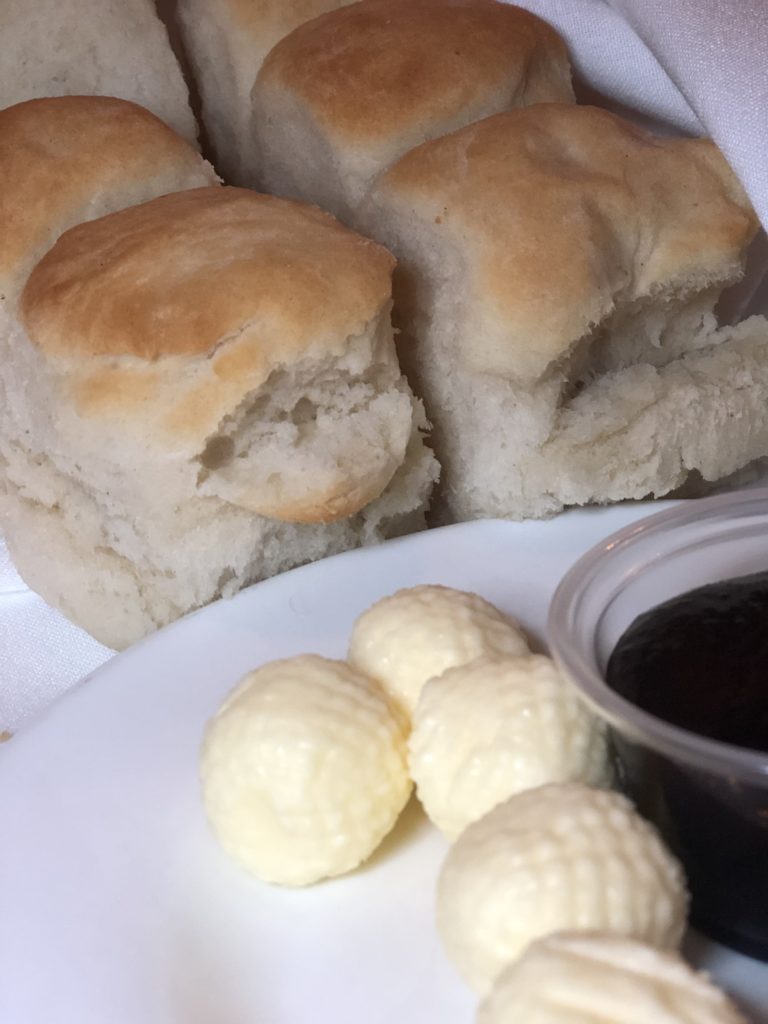 Eating Light? You can get a mixed fruit salad with Boysenberry dressing. It has field greens, chopped romaine lettuce, blueberries, blackberries, pineapple, strawberries, watermelon and kiwi. You can also add broiled chicken to it for some added protein.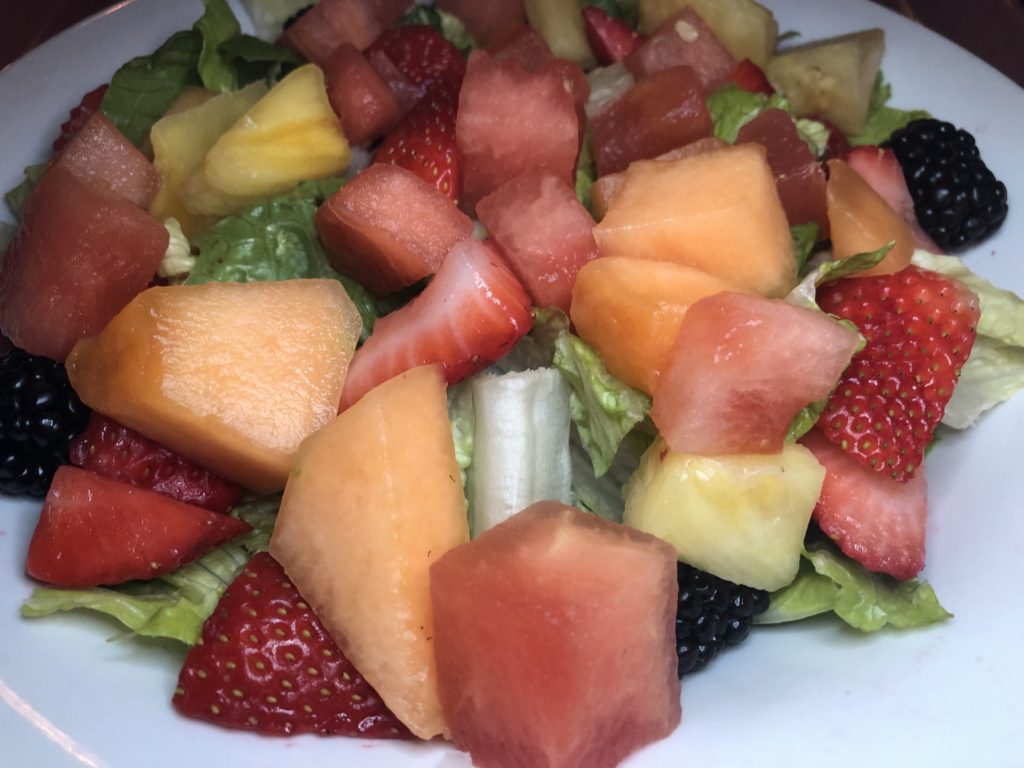 Dessert is a must when you are at Mrs. Knott's Chicken Dinner restaurant. Specifically the Boysenberry pie. After all, Cordelia Knott sold these pies from a roadside stand. They are fruity, flaky and fantastic!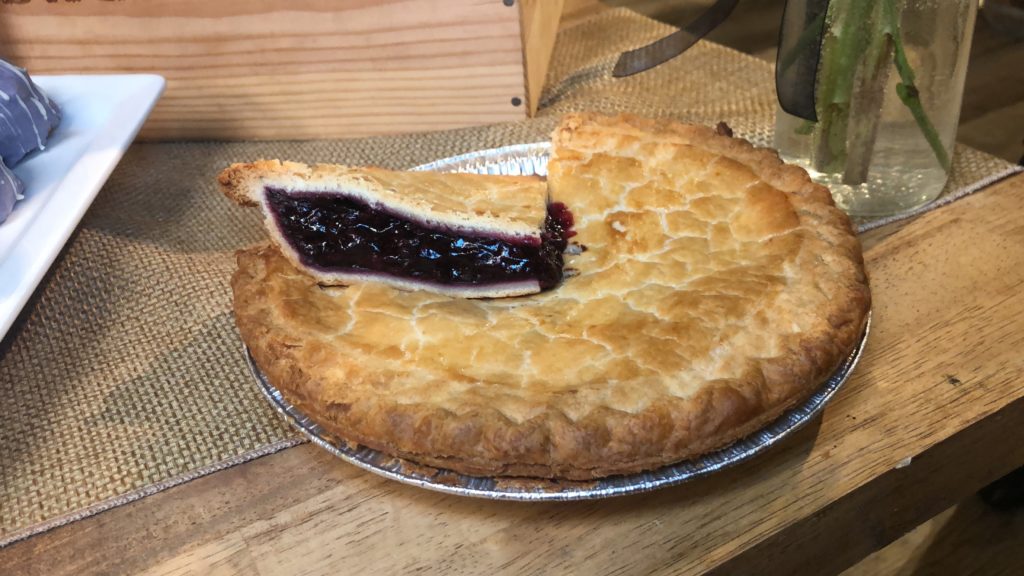 After you feast, head on over into the park and enjoy great music, fun games, hilarious characters and tasty food during Knott's Summer Nights. Restaurant opens daily at 11am.
For more information visit Knott's on Facebook and Instagram.