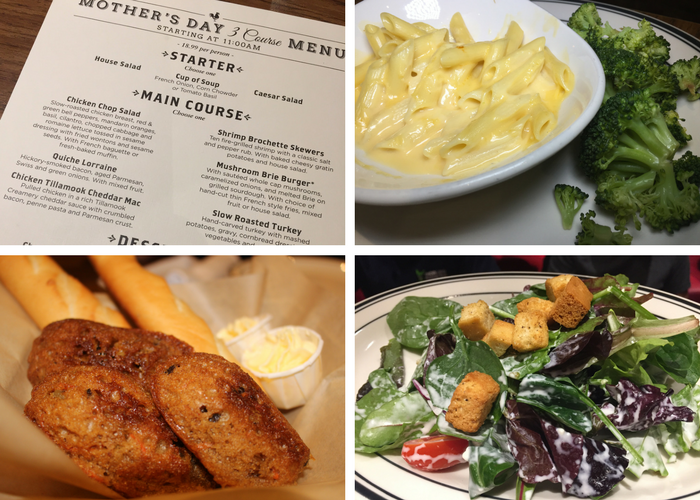 Treat Mom to Brunch at Mimi's Cafe
This Mother's Day, treat the leading lady in your life to a 3-course meal at Mimi's Cafe. As a special gift from Mimi's, Mothers will also receive a wildflower seed card.  This card has wildflower seeds embedded in it and is ready for planting at home. As the flowers grow and bloom, Mom will be reminded of the relaxing time spent with friends, family and loved ones at Mimi's.
To help kids celebrate their mom, Mimi's will offer them cards to color and present to their mom after lunch. The full kids menu will be available, with items such as Puppy Dog griddlecakes.
Mimi's will be offering a fixed menu with featured brunch items from 7:00am until 1:00pm. Starting at 11:00am guests can order from the 3-course menu and Mimosas are only $5.
If you like a little bit of bubbly with your meal, you are in luck! You can choose from Mango,  White Peach or Tripe Berry.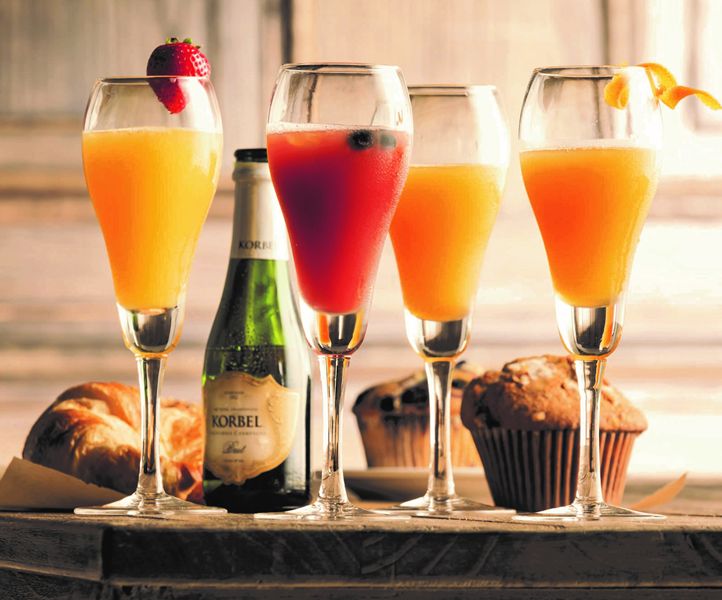 On a recent visit to Mimi's Cafe, I sampled the Mother's Day Menu and was impressed with the variety. Mimi's guests will start with Course 1: House salad, Caesar Salad or Cup of Soup before moving onto Course 2, the main entrée, which includes a choice of:
Hand-carved Slow-Roasted Turkey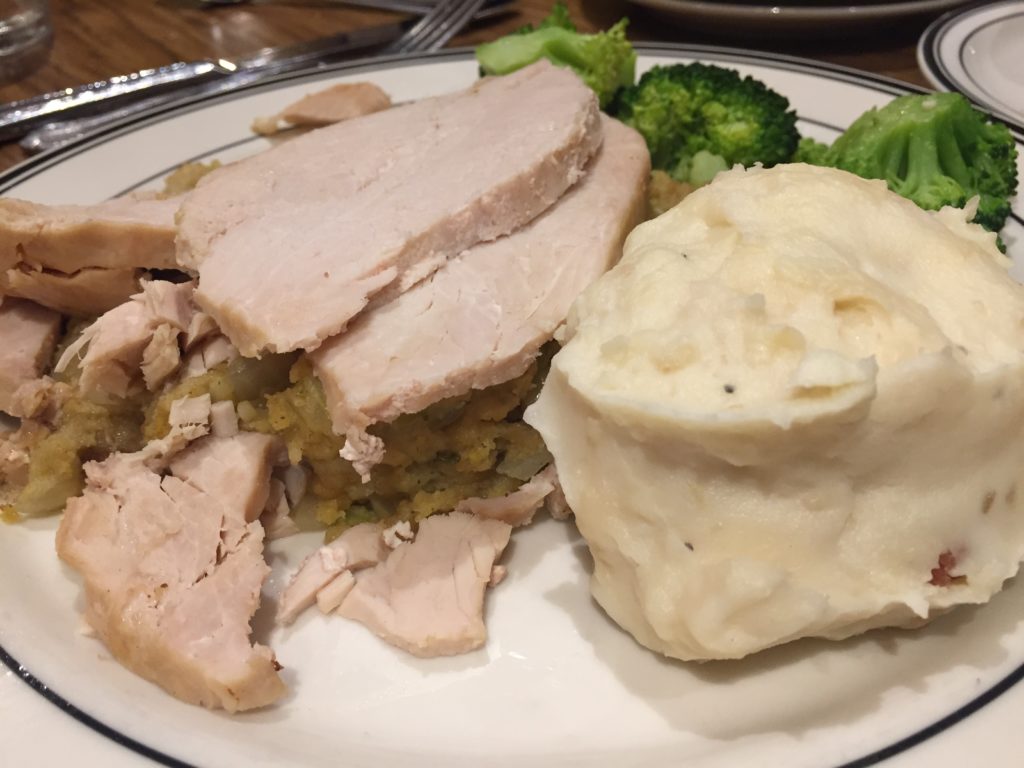 This tender turkey meal is served with mashed potatoes, gravy, cornbread dressing, fresh vegetables and orange-apple cranberry relish
Quiche Lorraine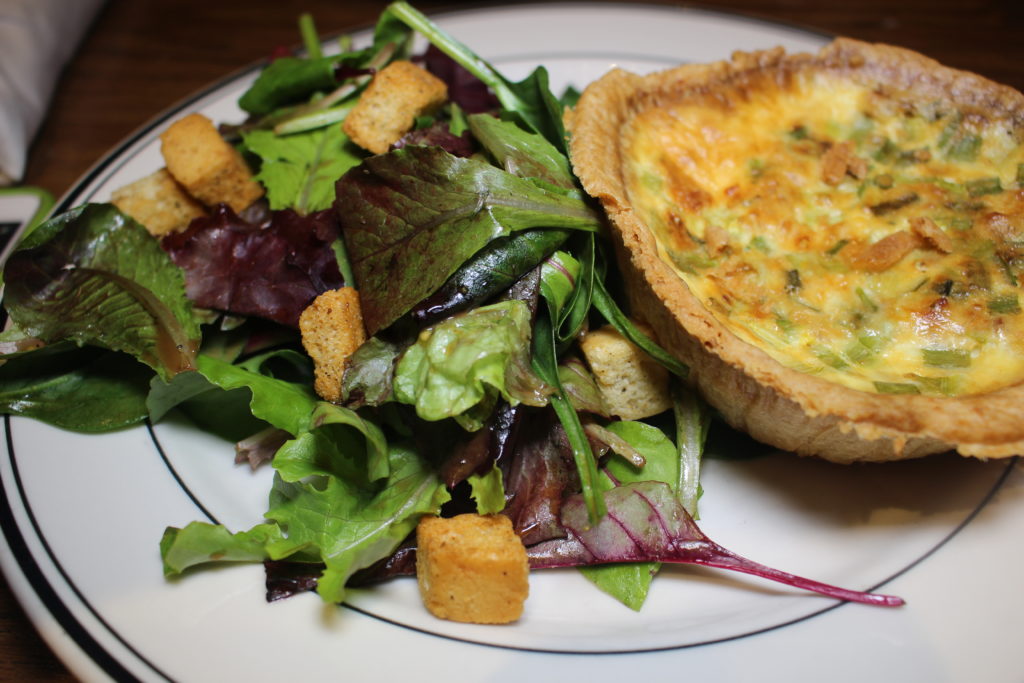 A warm pastry crust is filled with Hickory-smoked bacon, aged parmesan, Swiss cheese and green onions
Shrimp Brochette Skewers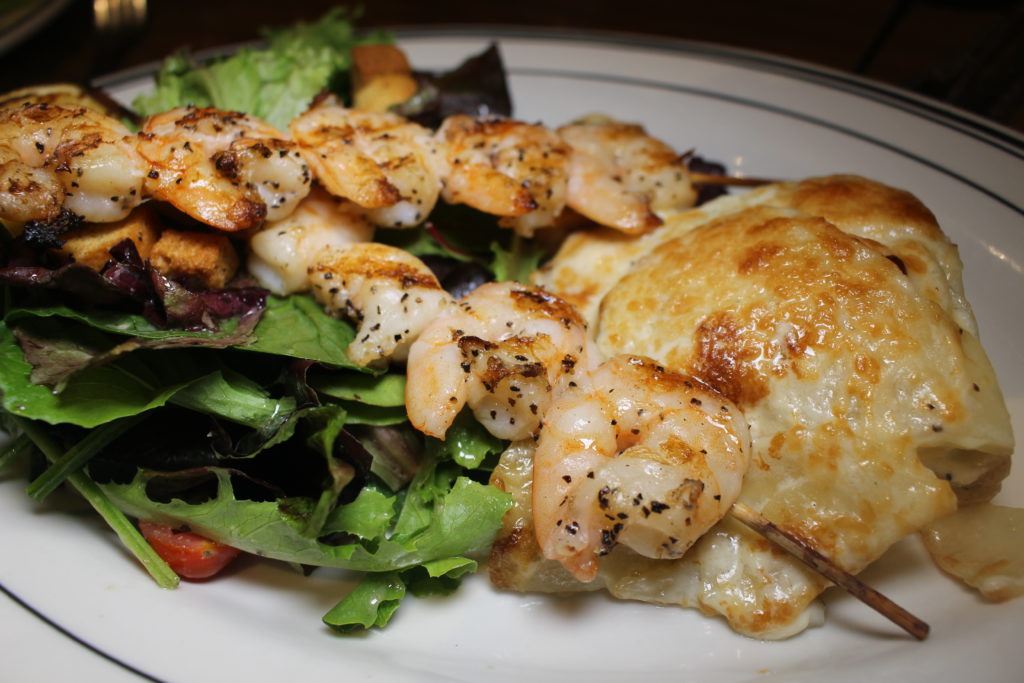 Seafood lovers will love these tender shrimps that are fire grilled with a classic salt and pepper rub and served with a cheesy au gratin potatoes.
Chicken Chop Salad with a slow-roasted chicken breast, red & green bell peppers, mandarin oranges, basil, cilantro, chopped cabbage and romaine lettuce tossed in sesame dressing with fried wontons and sesame seeds
Mushroom Brie Burger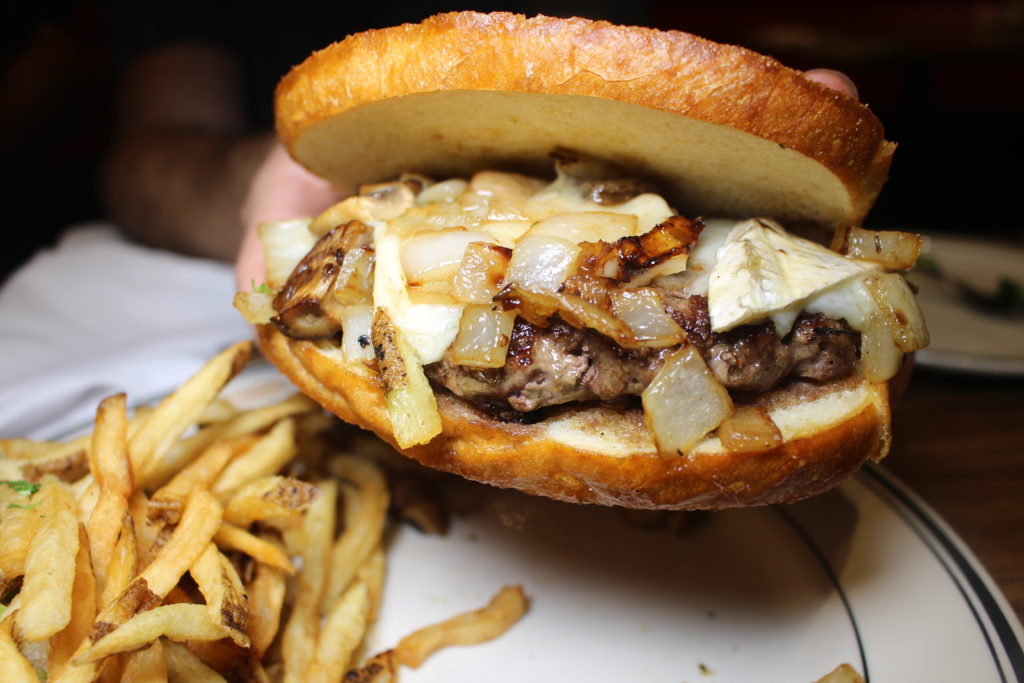 Packed with lots of protein, this juicy burger comes with with sautéed whole cap mushrooms, caramelized onions and melted Brie on grilled sourdough.
Chicken Tillamook Cheddar Mac with pulled chicken in a rich Tillamook Creamery cheddar sauce with crumbled bacon, penne pasta and Parmesan crust.
The Course 3 dessert menu includes Chocolate Chip Croissant Bread Pudding with all-butter and almond croissants with chocolate chips and whipped cream or Seasonal Muffin Sundae.