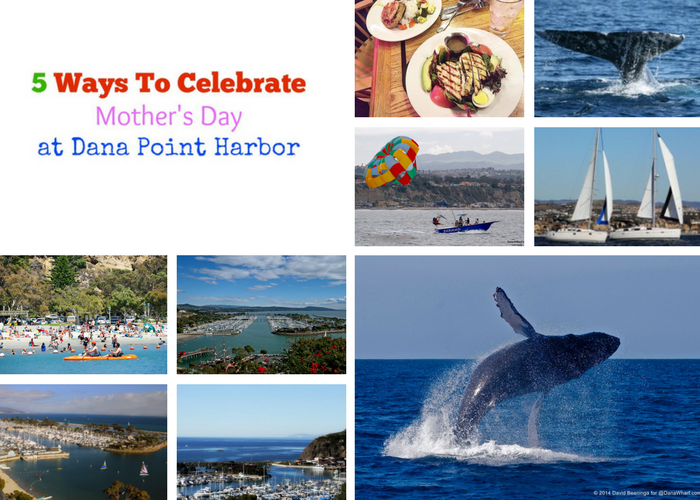 5 Ways To Celebrate Mother's Day at Dana Point Harbor
Everyone know that the best part of living in California is the Weather. With sunny Skies and temps in the 70's, Mother's Day 2017 is looking to be another picture perfect Southern California Day. How do you like to celebrate? I love going to brunch (I prefer a buffet) and then strolling with my family along the water anywhere in Orange County. Sometimes we bring the kids scooters, sometimes we just drive along the coast and sometimes we go all out and do something adventurous like whale watching!
This year, The County of Orange, OC Parks, and Dana Point Harbor invite you to spend Mother's Day weekend enjoying ocean activities, delicious dining and more at Dana Point Harbor. The weekend of May 13 – 14 will welcome a calendar of special activities including an art sale, trunk show, brunch menus and marine events. Here are 5  Ways to Celebrate mom at the harbor: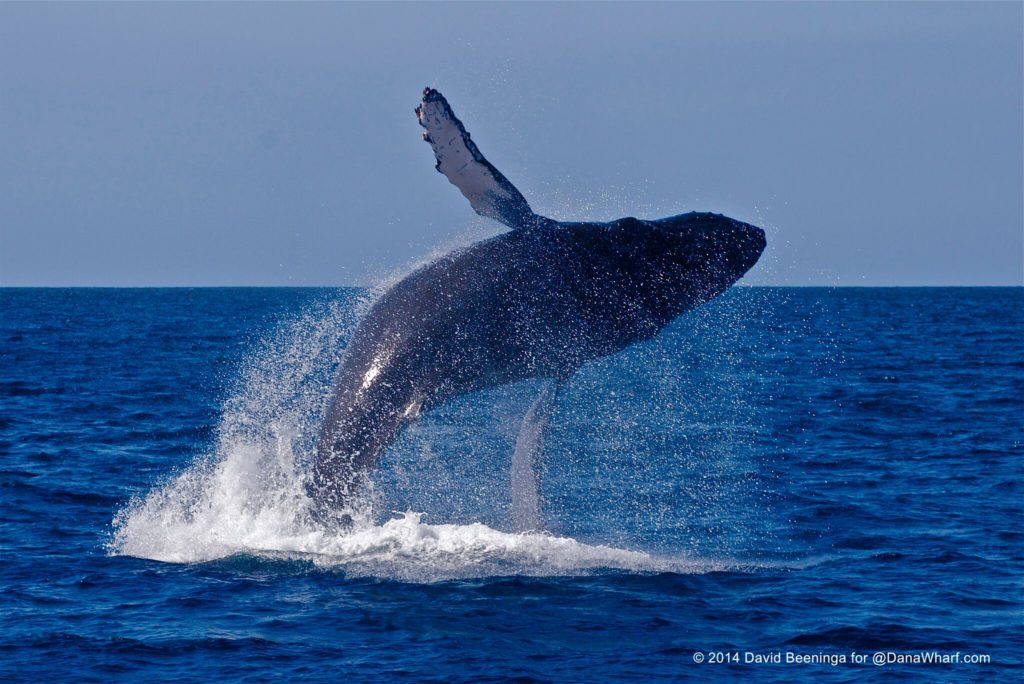 Go Whale Watching
Dana Wharf Sportfishing & Whale Watching offers excursions daily. All Dana Wharf whale watching cruises on May 14 will offer moms a complimentary "MOMosa" or glass of champagne. Additional whale watching excursions are available from the Ocean Institute and Captain Dave's Dolphin & Whale Watching Safari. Parasailing and sailing activities are also available in the harbor.
Treat Yourselves To A Delicious Brunch
Dana Point Harbor features a variety of signature dining options for Mother's Day weekend. Waterman's Harbor will offer a Mother's Day buffet overlooking Dana Point Harbor from 10 a.m. to 4 p.m. Families can enjoy dining at the many eateries at the harbor including Wind & Sea, El Torito, Proud Mary's, The Brigg, Harbor Grill, Gemmell's Restaurant, Harpoon Henry's, Harbor Deli, Coffee Importers & Deli, and more.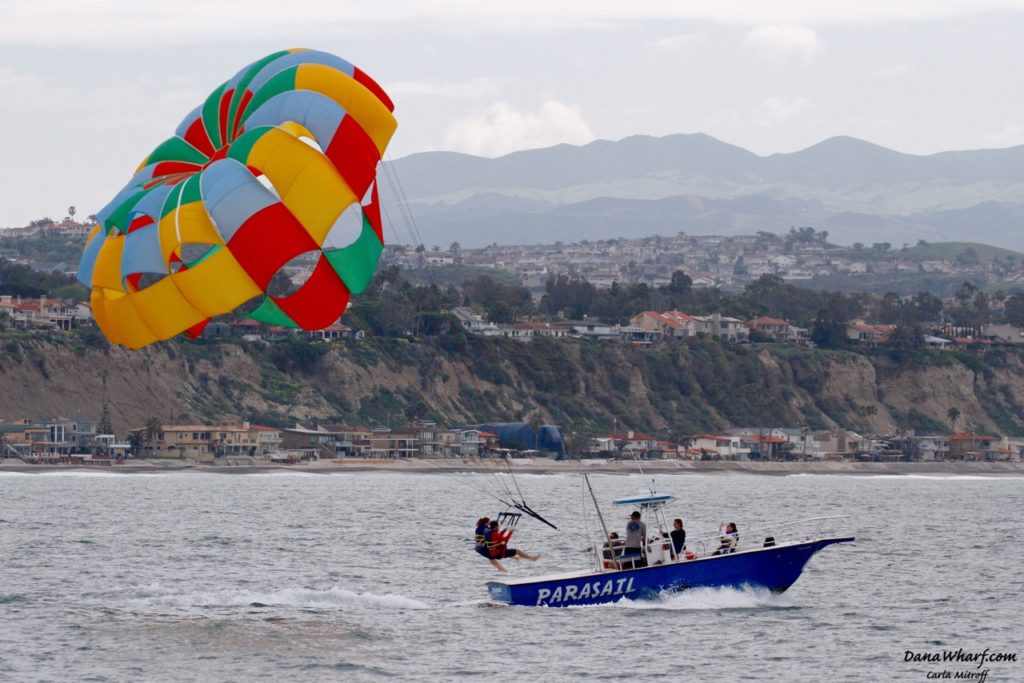 Go Parasailing
Feeling a bit adventurous? dana Point Harbor has just the excursion for you! Experience the breathtaking view of Dana Point from the sky's above.  Established in 2015, Dana Point Parasail is determined to give you a life long memory that will keep you coming back for more. The captain and crew will go above and beyond the call of duty to give you the experience of your life.
credit: Dana Point Harbor
Spoil yourself with something pretty because after all, it's YOUR day and YOU deserve it. There will be a weekend-long Mother's Day Fine Art Show from 9:30 a.m. – 5 p.m. under the outdoor pergola. The White Pelican Gallery will be hosting a trunk show featuring the designs of David Rosales from May 6 – 14. 
Go Sailing
credit: AventuraSailing.com
Feel the wind in your hair and breath in the salty sea air! Sailing Activities will be available in the Dana Point Harbor.
Make this Mother's Day the best one yet! Celebrate Mother's Day weekend at Dana Point Harbor and experience the ultimate springtime adventure. For more information visit www.DanaPointHarbor.com.