Last Tuesday I attended an event that was a very exciting first for me. I went to a red carpet premier in Hollywood of a new movie coming out May 9th called "Moms' Night Out". It stars Sean Astin, Sarah Drew, Patricia Heaton and Trace Adkins. It was the first time I had ever been so close to so many celebrities all at once and wow was it fun! It took place at the Chinese Theatre at Hollywood and Highland and if you have never see n a viewing there I highly suggest it. The venue is absolutely beautiful. The lovely Sondra from Happy Healthy Hip Parenting met me at our hotel before the premier so we could get all dolled up and ready for the event.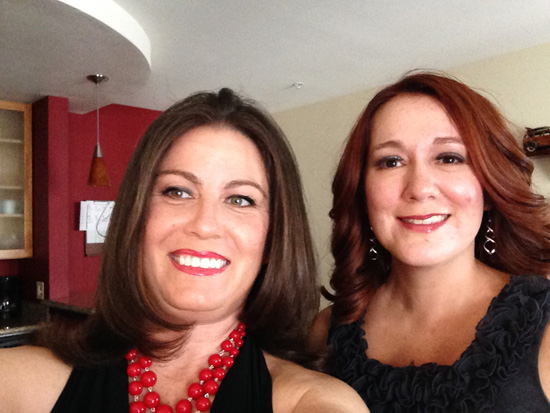 It was so much fun putting on a dress and high heels because as a mom to three kids it is not often I get to do that. Rather than driving ourselves to the Theater and fighting LA traffic we decided to use a car service called uber and save ourselves some stress. They pick you up in a nice black suburban that is clean and comfortable. Much better than a taxi.
We arrived a few hours before the premier so we could have dinner with some friends from ENMN, including Genevieve Goings from Disney's Choo Choo Soul. After finding our way to the mall and escaping a few characters (I mean grown adults dressed as superheros)  we sat down to dine at the Grill On Hollywood. It is a gorgeous restaurant with  a terrific happy hour menu. They had these blue cheese french fries that were to die for. While we ate we also had a chance to look through our incredibly awesome swag bags. There was everything from jewelry, to fans, to DVD's to cake! One of my favorites was a bracelet from a company called Mint and Lolly.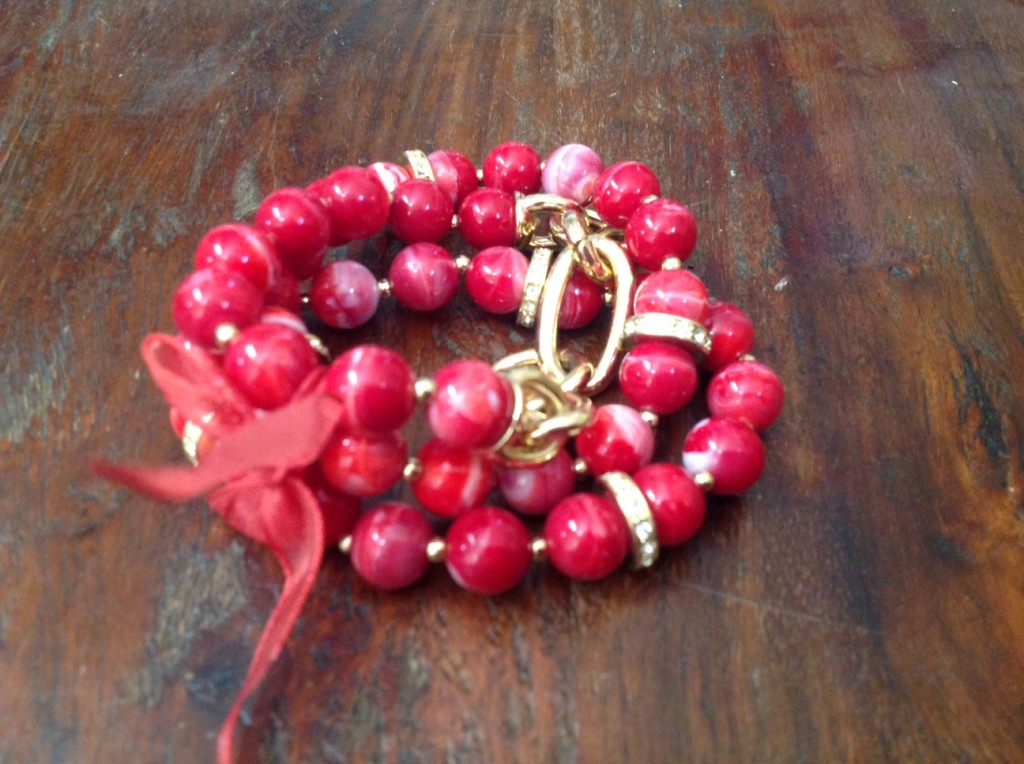 When we got to the premier the red carpet was all laid out and all of the stars started showing up. They were all so friendly and answered a lot of questions. This was my second time seeing this movie so it was neat to see Patricia and Sean outside of their roles. Actually, they even started the movie without Sean Astin because he was so nice taking time to talk to everyone. Sondra and I saw him getting the last tub of popcorn for his kids after they ran out! It was so cute.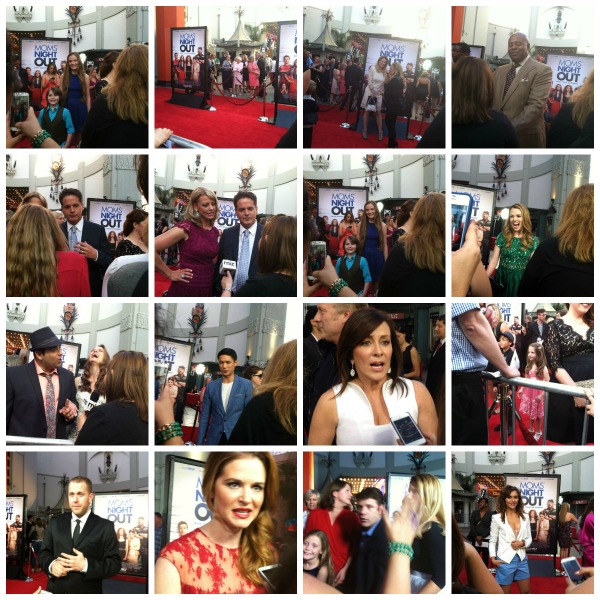 While we were in the theater everyone would clap for the stars when they would show up on the screen. It was such a great vibe in there and everyone was laughing and smiling. I have said this many times over the past few weeks and I will say it again. I cannot recommend this movie enough. I really felt like I was able to connect with the movie and Sara as her role as a mom.  I walked away feeling uplifted and inspired and I hope you will too. Moms' Night Out comes to theaters on May 9th, just in time for Mother's Day.
After the event we attended an after party at Lucky Strike. They had a DJ, a photo booth, a burger bar, an ice cream bar, an OPEN bar and endless pizzas that were coming out. I had so much fun! We watched some of the kids from the movie bowl with their parents and even took some pictures with them. I would love to host a party there sometime. What an amazing experience.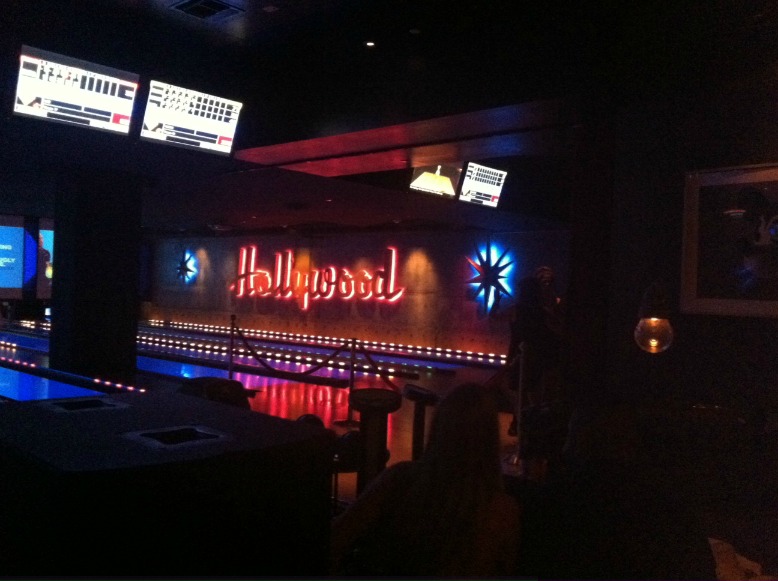 I am part of the Entertainment New Media Network and was invited to the red carpet premier of  Moms Night Out as well as the after party at Lucky Strike.