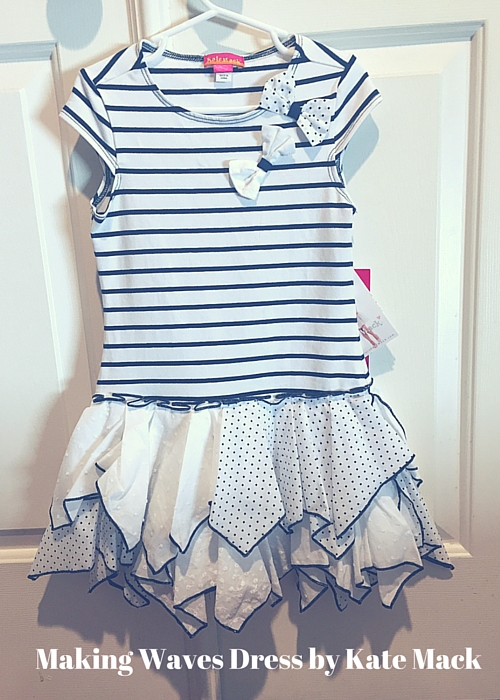 Biscotti and Kate Mack
For the past five years, I have been having an absolute blast dressing my one and only girl in adorable clothing. She is the epitome of a girly girl and will choose anything pink and sparkly, or dressy and frilly. I typically send her to preschool in play clothes because they get messy and dirty but on the weekends I love dressing her up in twirly dresses with big poofy bows!
Recently we came across a really cute line of clothes called Biscotti and Kate Mack. Biscotti is an international children's brand inspired by fond memories of the carefree and innocent days of childhood.
The designs in the Biscotti and Kate Mack collections possess a nostalgic and modern appeal destined to please both the youngest customer and the fashion conscious young teen.  Whether the occasion calls for  a formal or more casual look, the combination of beautiful fabrics with eye-catching details fills the need for what girls (and Moms) want an outfit to be: hip, but also simple, pretty and modest.
Making Waves Dress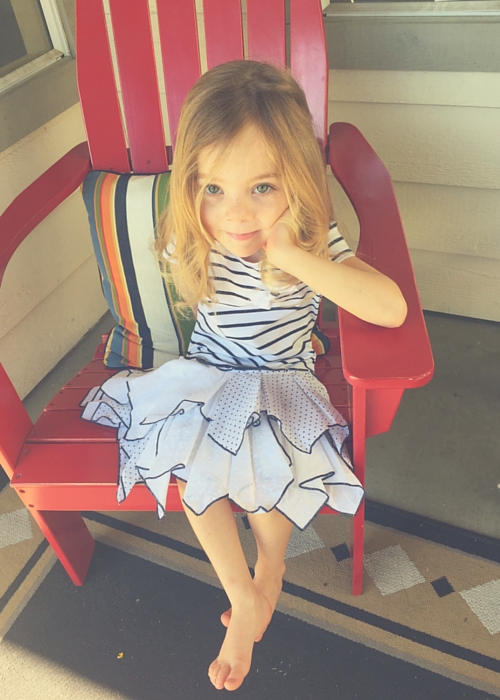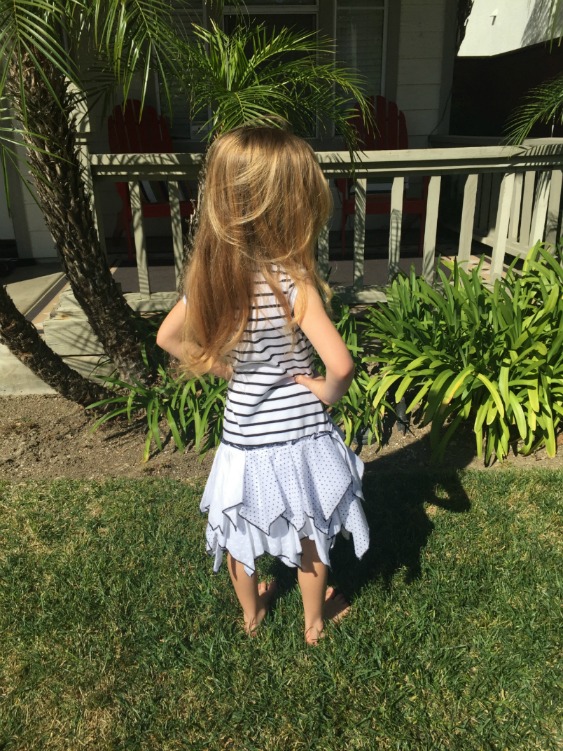 The one dress we fell in love with is called Making Waves. It's comfy stripe knit has sweet contrasting bows and a charming skirt layering polka dots and embroidery. Here in California, it's the middle of February and it's been in the 80's for the past two months. So, she has gotten a lot of use out of it already and come summertime I think she will be living in it.
Features
Sharp little fashionistas will love this striped knit dress with contrast bows
Features a drop-waist skirt with panels of polka dots and embroidery
Pull-on style for easy on and off
Care Instructions: Hand Wash
Upper is made of a 95% cotton/5% spandex blend, ruffle is 70% Cotton/30% polyester and under ruffle lining is 65% polyester/30% cotton
Twirl Test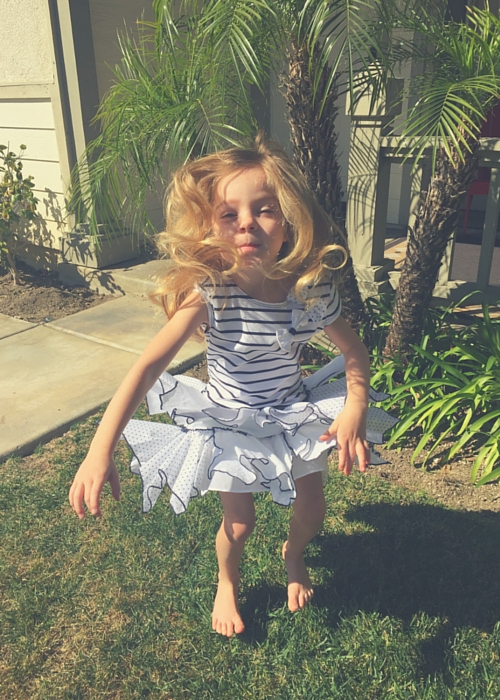 This dress is made very well and really has a lot of detail on it that captures the eyes of everyone. I wanted to see how well this dress twirls so I had my daughter jump in the air and spin around and it totally passed the test!
Get Social
For more information visit Biscotti and Kate Mack on Facebook and Twitter.