This shop has been compensated by Collective Bias, Inc. and its advertiser. All opinions are mine alone. #ShrimpitUp #CollectiveBias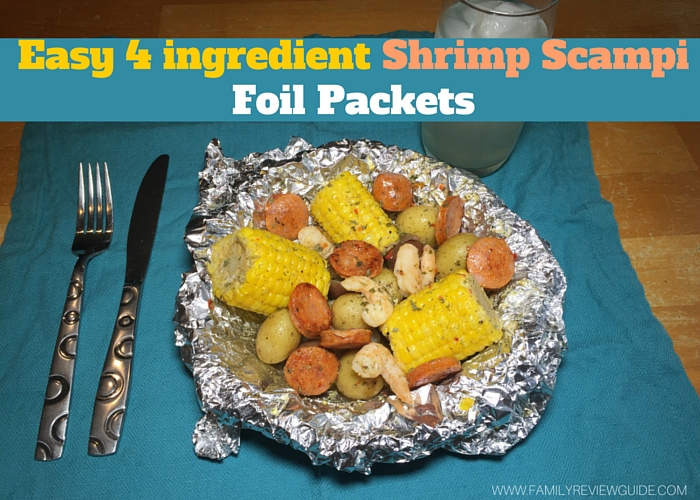 Did you know that shrimp is low in calories and high in protein? One medium shrimp provides about 7 calories and is primarily made of protein. Three ounces of baked, grilled or broiled shrimp provides about 20 grams of protein, just a few grams less than that a 3-ounce chicken breast and contains very little fat and carbohydrate.
I eat a lot of shrimp when I go out to dinner but don't find myself making it much at home because I always thought it required a lot of preparation and a long time to cook. Boy, was I wrong. After my last restaurant experience, I wanted to try and recreate the entree I had ordered. It had shrimp, corn, sausage and potatoes. You put it all into a piece of foil and grill it! Pretty easy, right?  I went to my local Walmart store and picked up all of the ingredients. Most important was a box of delicious shrimp scampi from SeaPak® in the frozen aisle. Believe it or not, Walmart carries a wide selection of quality seafood products. I like SeaPak because they only use BAP certified aquaculture shrimp and sustainable wild caught shrimp. I also grabbed a box of  SeaPak coconut shrimp in Party Size because my son loves the marmalade sauce it comes with.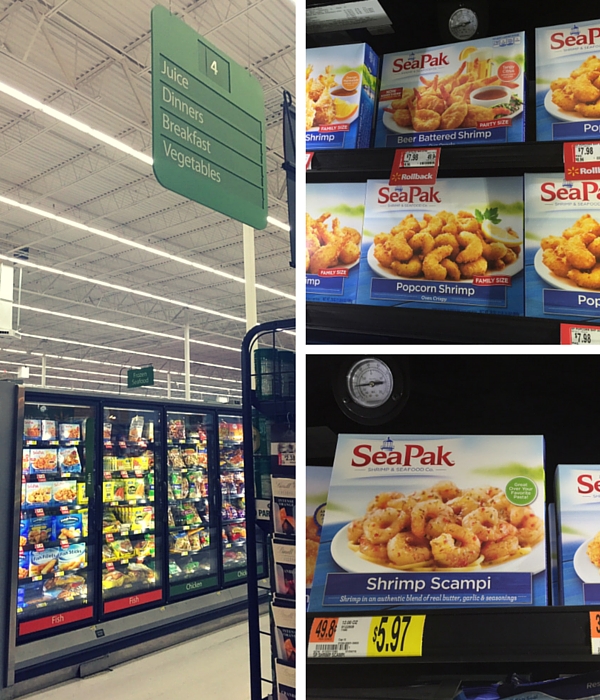 Shrimp Scampi Foil Packets
The  greatest thing about this recipe is that you do not need to precook the shrimp. It already comes with the scampi sauce on it. However, you do need to cook your potatoes. You can use fresh or frozen corn cobs, just be sure to cut them into quarters. And be sure to use Andouille sausage and it has just the right amount of spice to compliment this dish.
First, start by slicing the Andouille sausage at an angle. By doing this it exposes more of the meat so the flavors can meld. It also helps the meat get more caramelization.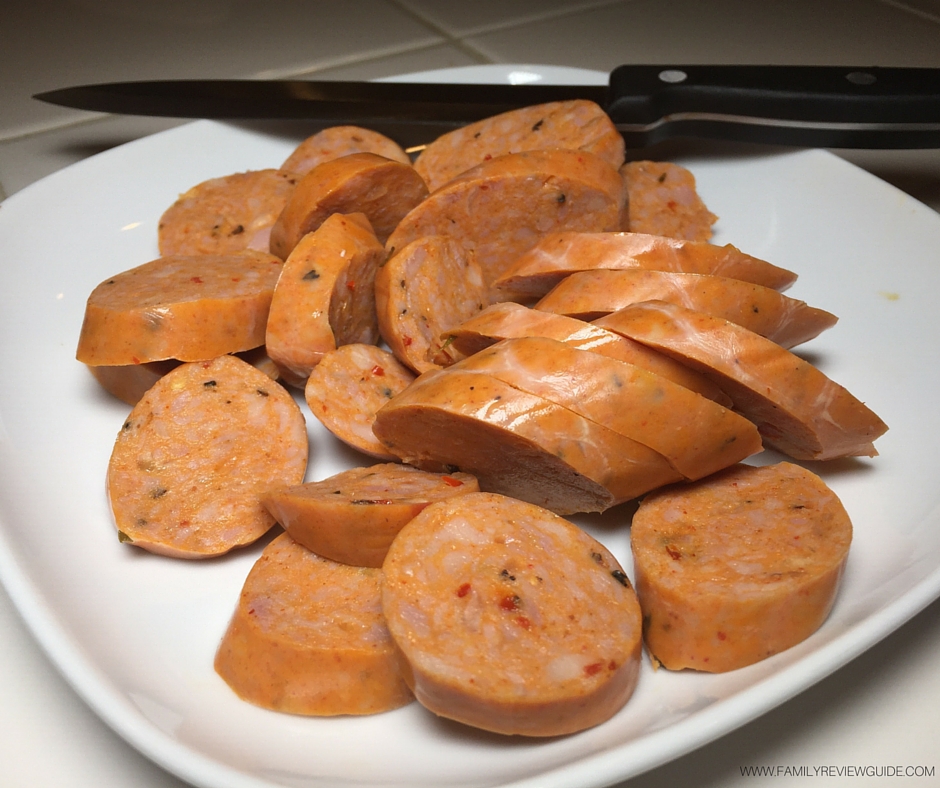 Then lay out a piece of foil and arrange 6-8 shrimp on it. Add your corn, then your cooked potatoes, and finally the sausage. You can season everything if you like but keep in mind the butter from the scampi has a lot of seasoning already. I sprinkled some parsley on top.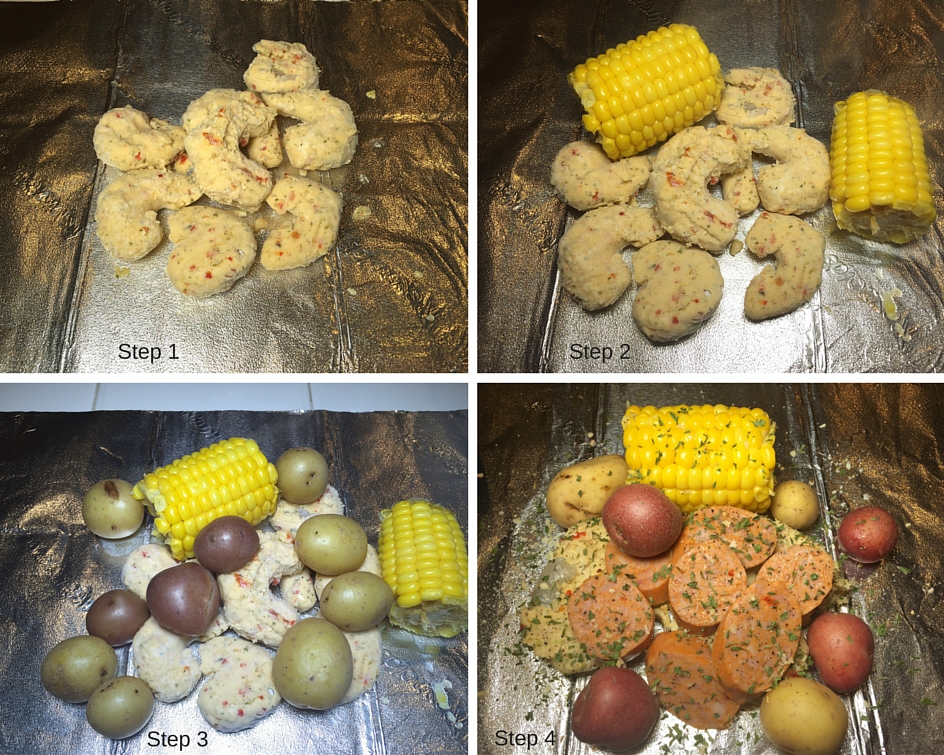 Once you are finished bring all the sides of the foil together and create a packet. You may have to stack some of the ingredients to make room.
Place them on the grill over medium heat and cook for 10-12 minutes. When you open the packets be prepared for a steam cloud as they are very hot inside.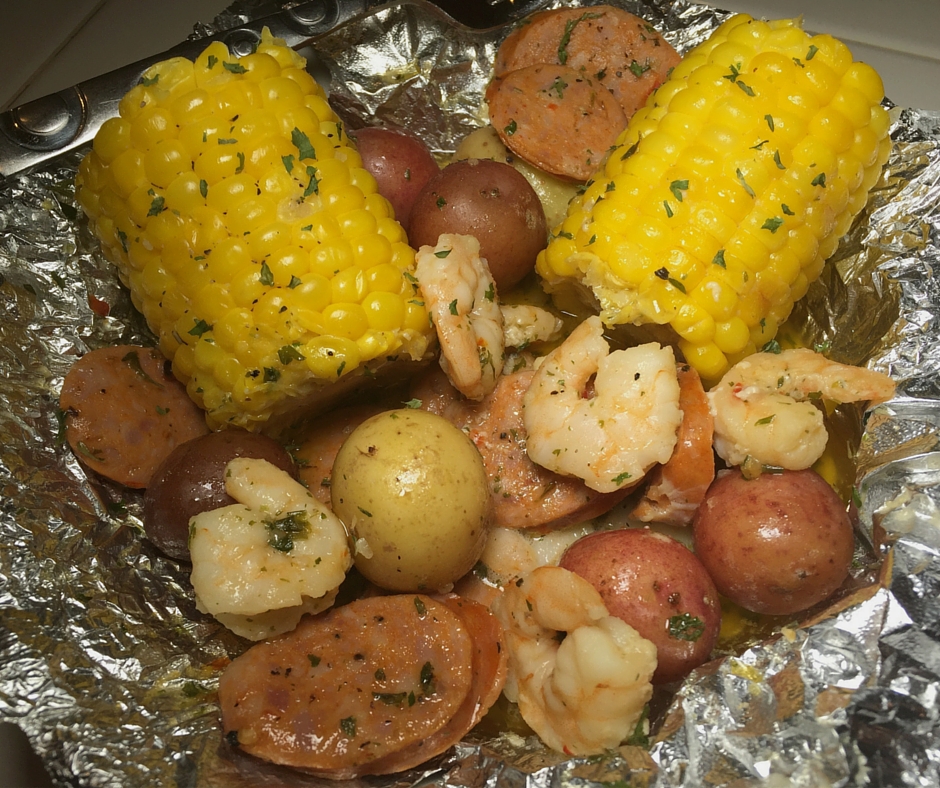 Looks good doesn't it? the potatoes are so tender and the sausage is so juicy!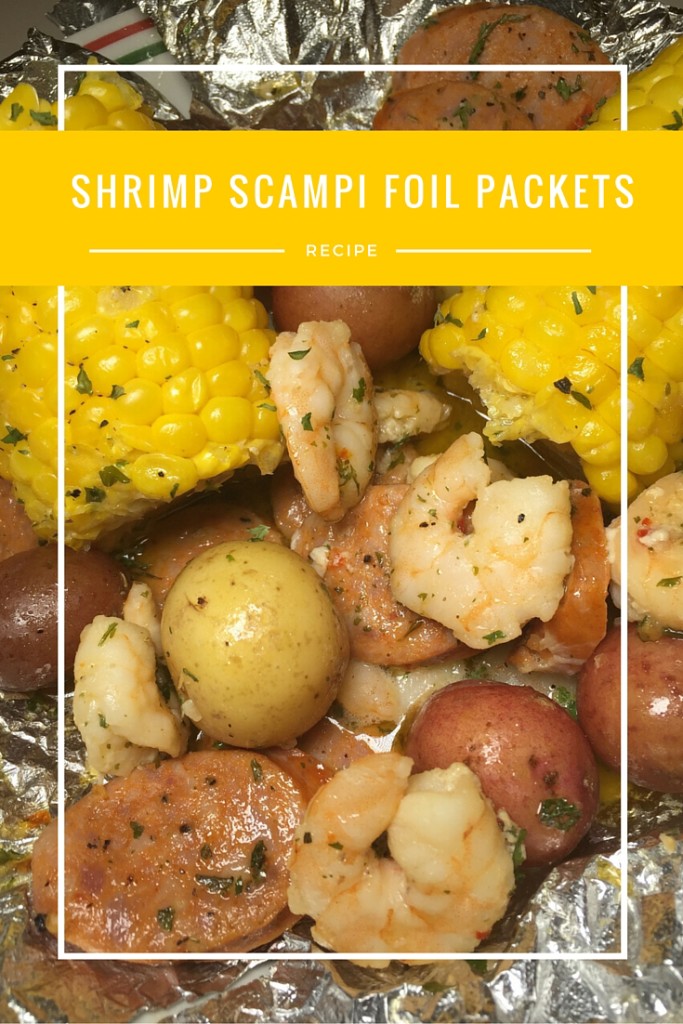 You can also take the foil out and put it in a bowl for a cleaner look.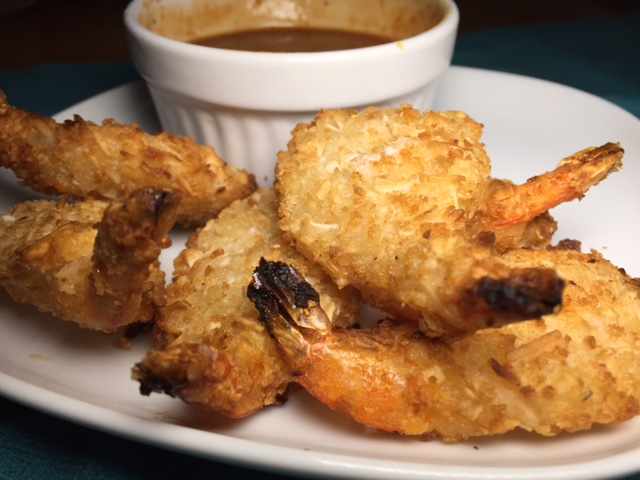 To find more SeaPak Products click here. To find more inspiration click here. You can also find some great photos on SeaPak's Facebook page.
SeaPak Coupon
There is a coupon for $.75 off any SeaPak product
Do you have a favorite shrimp recipe that is great for the grill? If so please share it in the comments and tell us how YOU would #shrimpitup.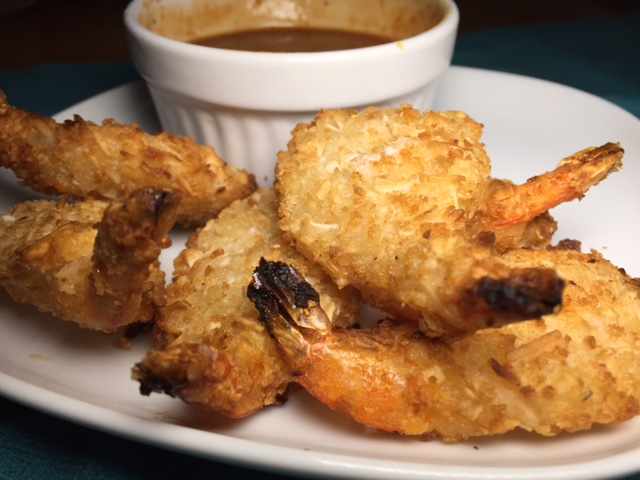 Shrimp Scampi Foil Packets
Ingredients
1

Box of SeaPak frozen Shrimp Scampi

1

(12.8-ounce) package smoked andouille sausage, thinly sliced

2

ears corn

, each cut crosswise into 4 pieces

1

pound

mixed baby potatoes

(red and white)

seasoning

Parsley

Kosher salt and freshly ground black pepper

, to taste
Instructions
Preheat a gas or charcoal grill over medium-high heat.

Cook potatoes while you wait for the grill to get hot.

Cut four sheets of foil, about 12-inches long. Divide shrimp, sausage, corn and potatoes into 4 equal portions and add to the center of each foil in a single layer. Season to taste

Fold up all 4 sides of each foil packet and create a packet

Place foil packets on the grill and cook until just cooked through, about 12-15 minutes.

Served immediately, garnished with parsley, if desired.