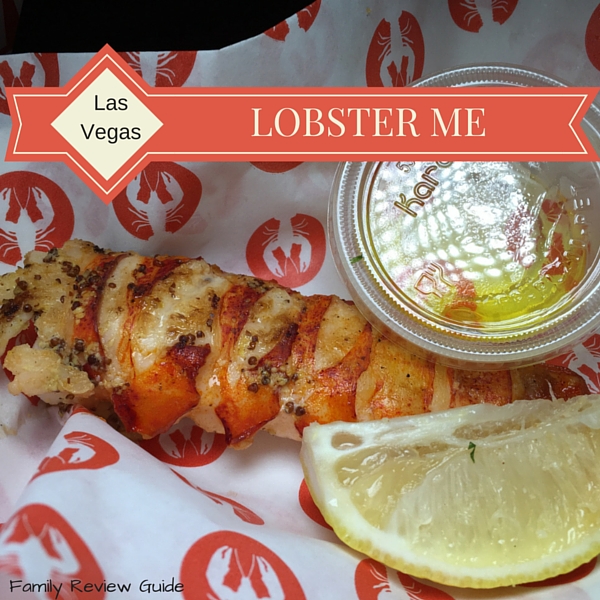 Lobster is a word that needs no introduction. The minute I hear it my ears perk up. I have been eating this delicious crustaceous treat since I was young and I recently introduced my two boys to it on a trip to Las Vegas.
Nestled in a corner of the Miracle Mile Shops inside Planet Hollywood is a quaint little lobster shack called Lobster ME. The lobsters come from Maine and are caught only when the time is just right to achieve the best flavor. Then they are transformed in the kitchen with fire and innovation, to something sublime.
Lobster ME Food
While we were at Lobster ME, my family and I tasted a variety of Lobster dishes.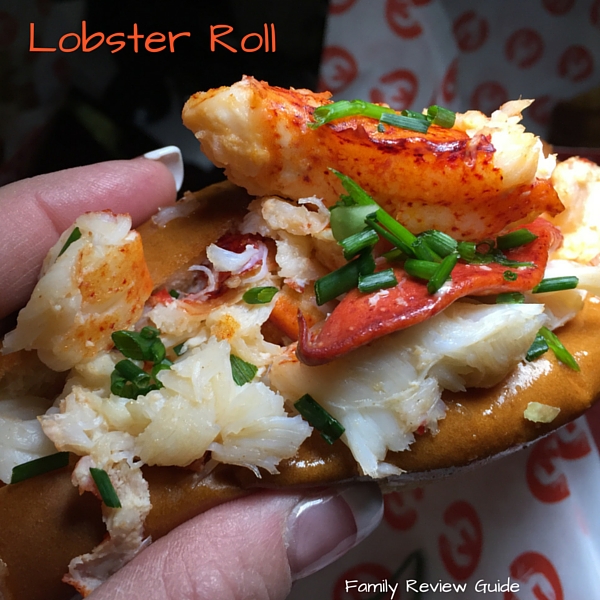 First up was a Connecticut Roll – Warm lobster tossed with melted butter and chives are gently placed into a soft bun. This picture pretty much speaks for itself and it was pretty phenomenal. I felt there was a decent amount of lobster  but these guys are fairly small so you might need 2 of them.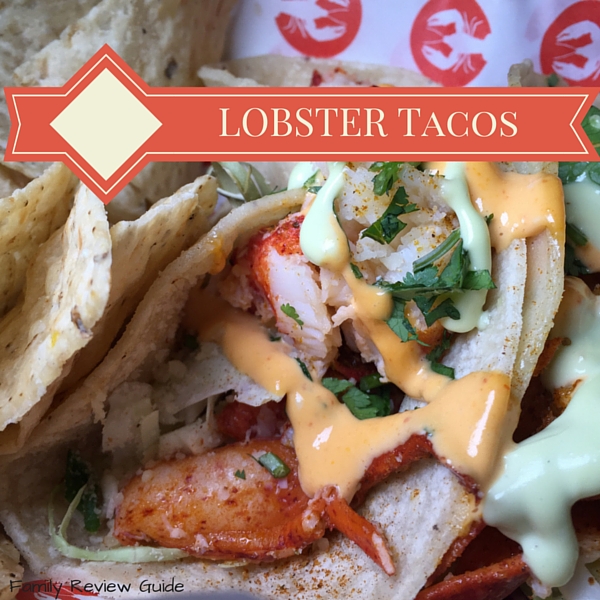 Next up were the Lobster Tacos. Two corn tortillas are stuffed with Maine lobster and shredded cabbage, seasoned with lime, cilantro & avocado-sriracha aioli. They tasted as good as they looked!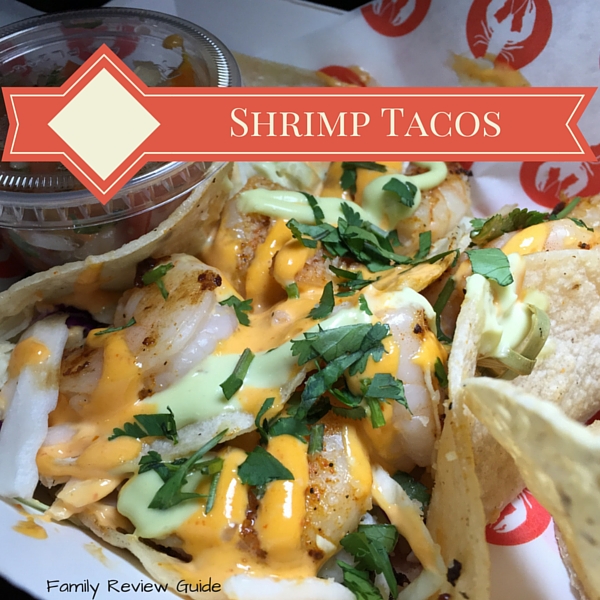 We also tried the Shrimp Tacos which are identical to the Lobster Tacos but made with shrimp instead. Two corn tortillas are stuffed with gulf shrimp seasoned with fresh lime, cilantro and avocado-sriracha aioli. Pair this with an ice cold diet coke and you are set!!!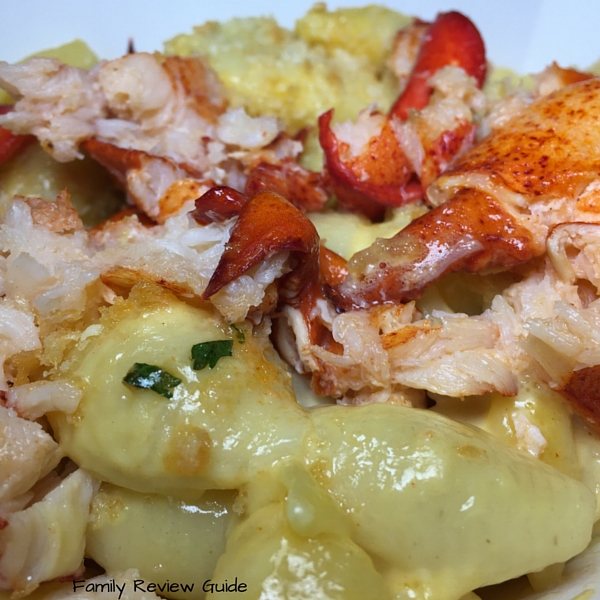 Craving some a little more decadent? No problem! The Lobster mac & cheese should satisfy your craving. Warm & creamy cheddar sauce blended with chunks of sweet Maine lobster & pasta shells will have you on cloud 9.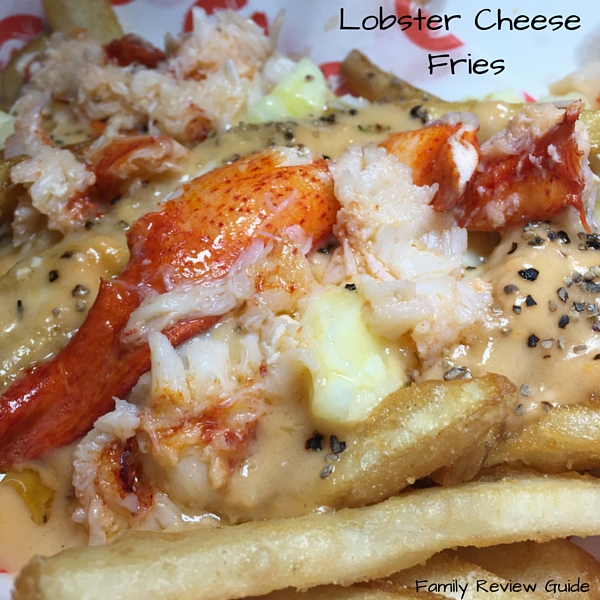 But wait! Evan better is the Lobster Cheese fries! Folks, let me just tell you that these are seriously the best fries I have ever had. EVER. I even dreamed about them that night and just writing about them now makes me want to hop in my car and drive 4 hours to get them again.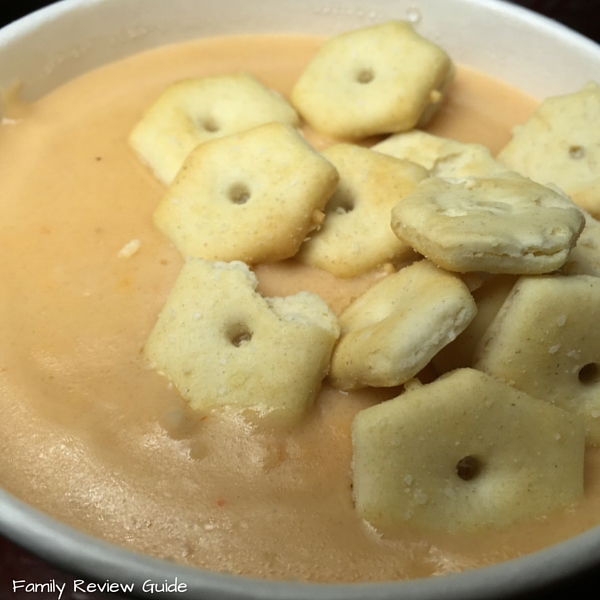 If you are just needing a snack I would recommend the Lobster Bisque. This soup is rich and creamy, made with sweet butter and lobster base. Add some crackers for an added crunch, either way this soup is tasty and will warm you up!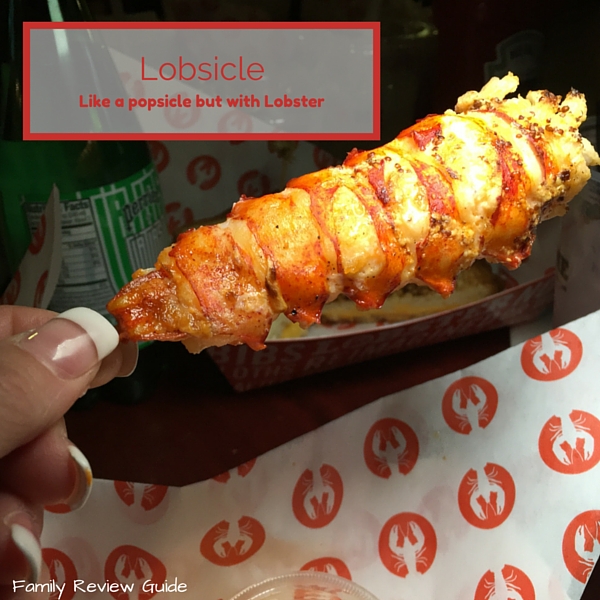 Lastly, if all you want is Lobster, sink your teeth into a plump Lobsicle. It's like a popsicle but with Lobster instead of ice. The Lobsicle comes two ways: Naked and breaded (fried). I preferred the naked style because it allowed me to taste just the lobster and enjoy the flavor of it but these guys are not as big as you'd think so you may need to pair it with a salad or some soup.
Lobster ME Drinks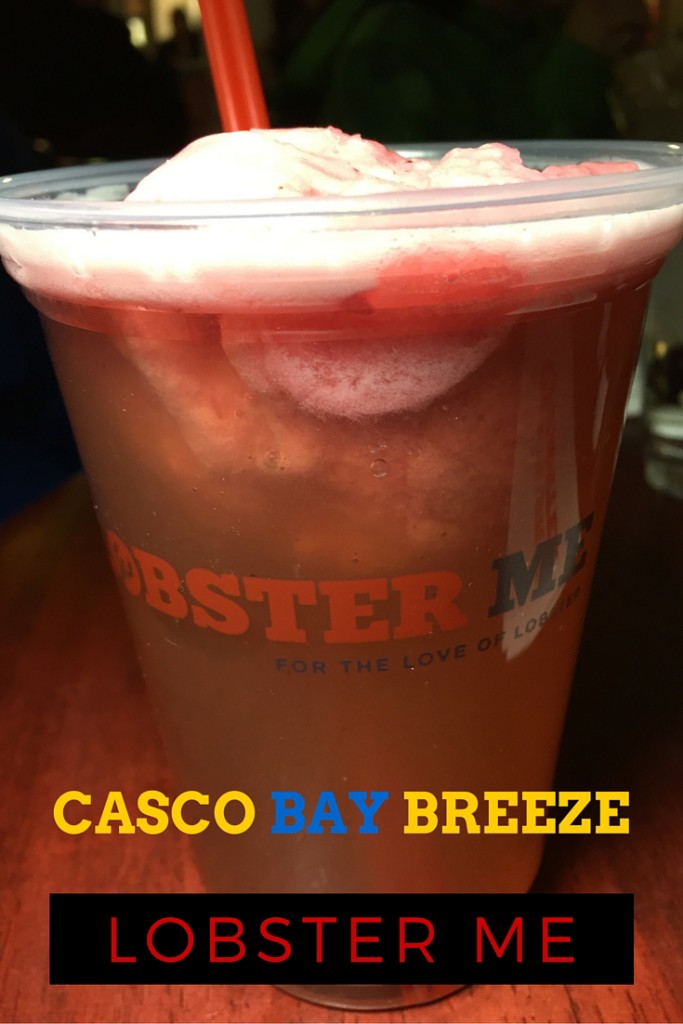 Lobster ME has a variety of beverages to choose from. They even have cocktails which is a huge plus! Choose from Bloody Mary's, Lemonade, Cider, Iced Tea, Fountain Sodas and Vodka Drinks like this Casco Bay Breeze in the picture above.
For more information visit Lobster ME on Facebook and Twitter.