Some of my fondest memories with my family have revolved around the dinner table. We ate out a lot, and we often dined at Teppan Style restaurants. It's a fun way to meet new people, it's family friendly and most of all its entertaining.
During our recent trip to Las Vegas, we were excited to take our kids to Lillies Asian Cuisine at The Golden Nugget.
Lillie's Interior
Credit: Dennis T./yelp
Lillies decor resembles a modern, yet sleek looking dining experience with lots of reds and blacks and sexy looking light fixtures. It has a very inviting ambiance without being too fancy.
Lillie's Food and Drinks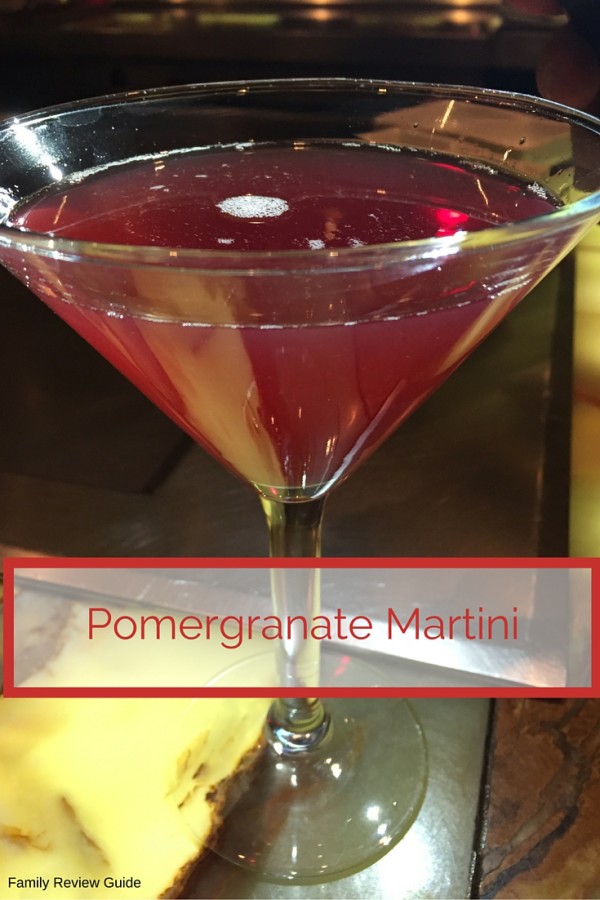 I started off with a Pomegranate Martini because hey, I deserved one! They had a small selection of signature cocktails and a nice selection of wine and beer.
It's about 20 minutes before your chef starts cooking at the grill so we decided to order some appetizers while we waited. First up was some chicken satay.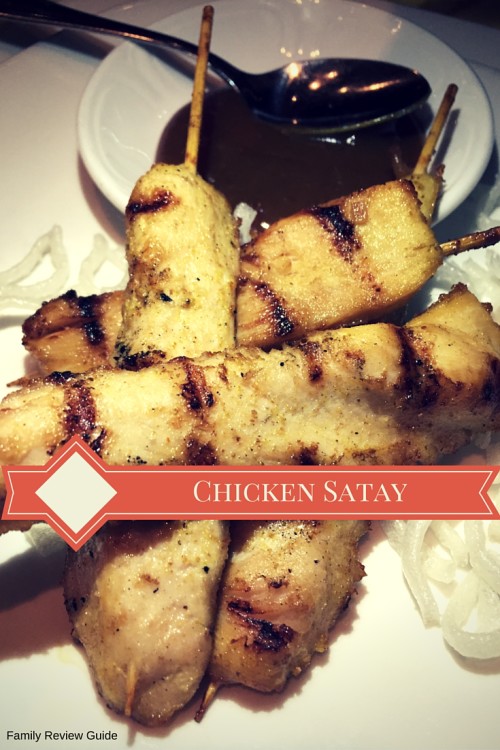 The appetizer portions are on the smaller side so if you are really hungry I would suggest ordering several of them. The chicken was tender and paired really nicely with the peanut sauce.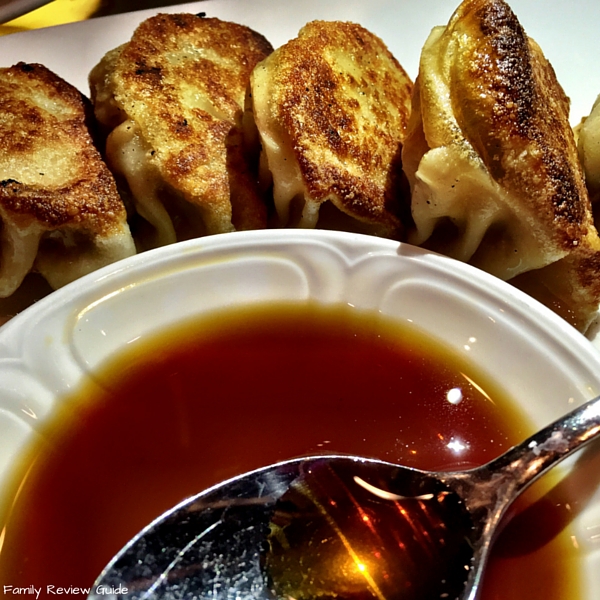 We also enjoyed the potstickers which were crispy on the outside and meaty on the inside. Shortly after finishing these we enjoyed some miso soup and a delicious green salad with ginger dressing.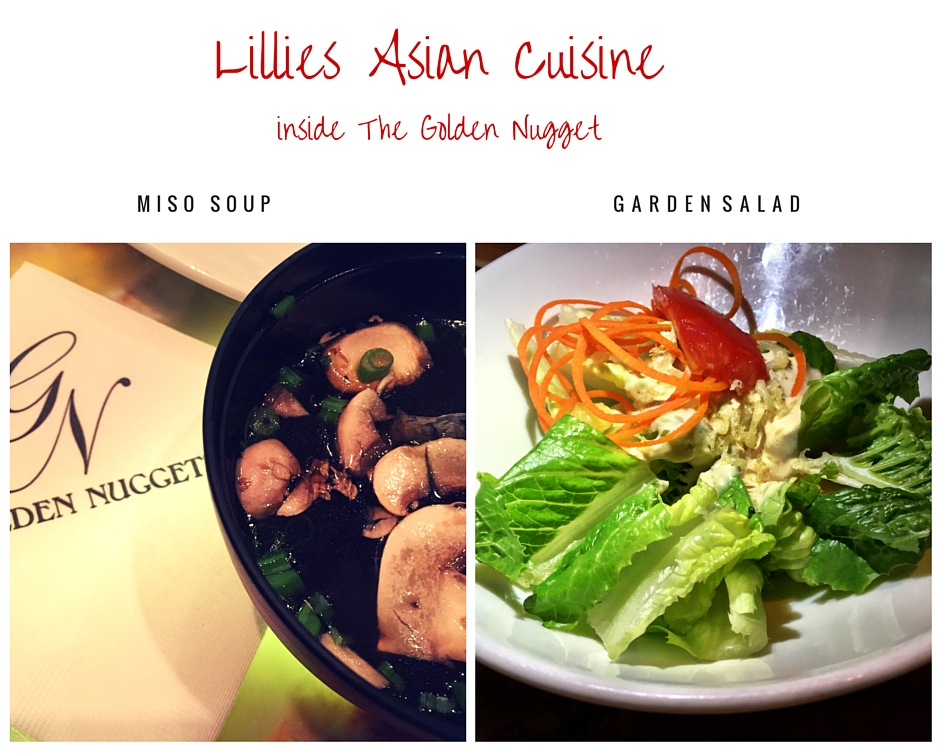 Finally, it was time for our main course. Lillie's Hibachi Menu has a large selection of meats and fish to choose from. Everything from chicken, shrimp, jumbo scallops, new york strip filet, tuna steak salmon, lobster and more. They also have child sized portions for those that are not big eaters.
Video of chefs in action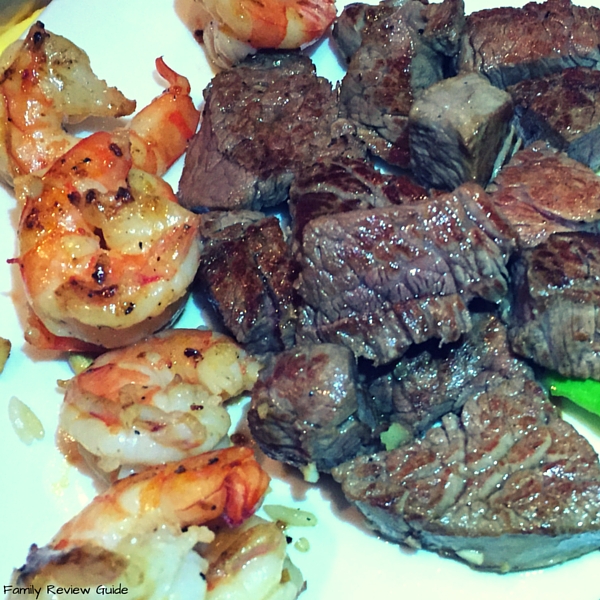 I ordered the Filet Mignon and grilled shrimp and it was very tasty. My steak was cooked exactly how I ordered it and the vegetables were crispy and not overcooked. We opted for fried rice which was incredible and a nice change from steamed white rice. They even served it in a heart shape.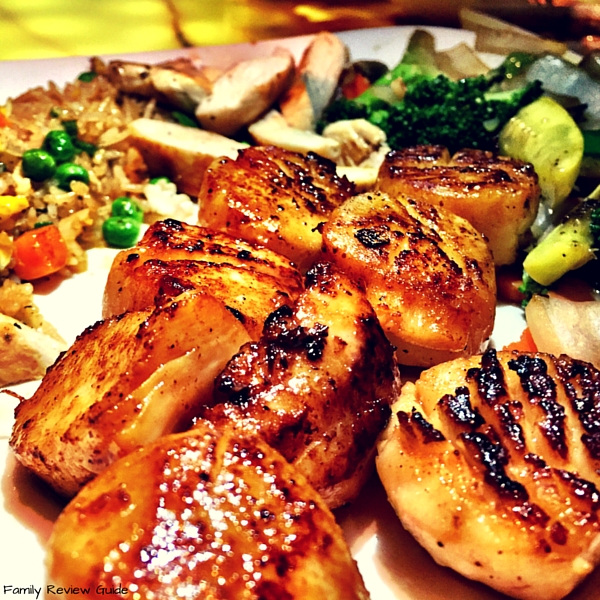 My husband ordered Scallops and chicken and it was served alongside a medley of cooked vegetables. The scallops were tender and flavorful and the chicken was seasoned to perfection.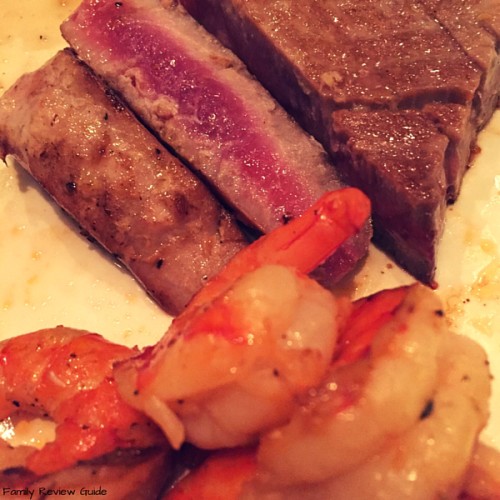 Lastly, my son ordered the Ahi and shrimp. While I did not taste it he said he thoroughly enjoyed it. I loved how the shrimps already had their tails removed so you could just pop them in your mouth.
The service was attentive and our chef had a great sense of humor and cracked a variety of jokes.
Get Social with Lillie's Asian Cuisine
For more information visit Lillie's on Facebook