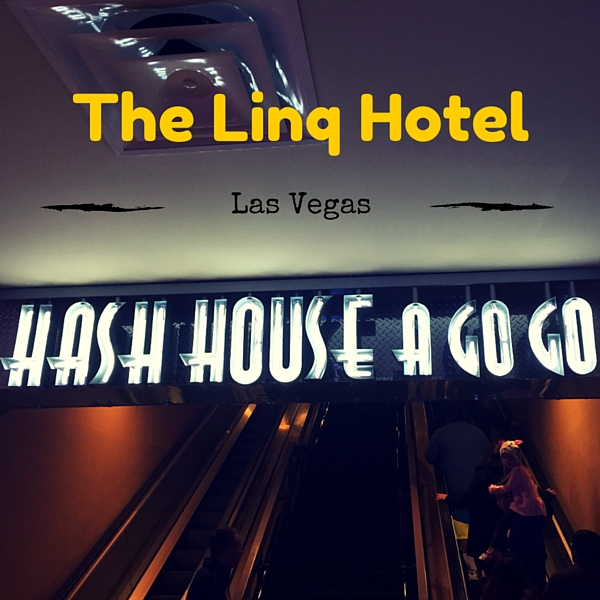 Hash House A Go Go Las Vegas
Everyone knows breakfast is the most important meal of the day, and Las Vegas is no stranger to epic sized portions of  bacon and eggs.  But There is one restaurant in particular though that takes breakfast to a whole different level and it's called Hash House A Go Go. There are three locations in Las Vegas but the one in particular that we ate at was inside The Linq Hotel.
The Location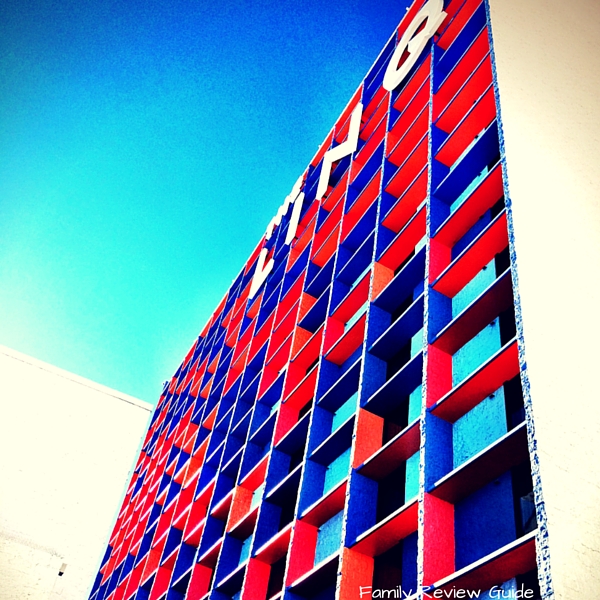 This particular Hash House is a bit hidden in comparison to some of the stand alone locations. Tucked away inside the Linq Hotel (Formerly the Imperial Palace)  guests can expect a wait time of 15 mins or more at any given time. This restaurant is very popular but the food is definitely worth the wait.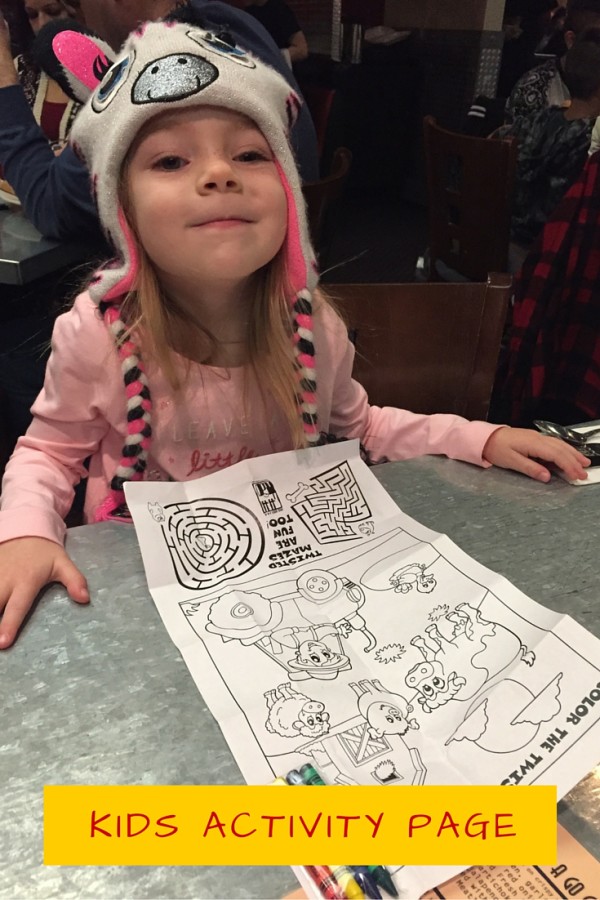 When you are seated they have activity pages for kids that will keep them occupied until your food arrives. This was definitely a huge bonus for us.
The Drinks
Drinks at the Hash House are unique and tasty. Bloody Mary's are a popular drink here but I really enjoyed the kiwi watermelon lemonade. It was not too sweet and it looked amazing with the multiple layers of colors.
The Food
Come hungry because the portions here are enormous. Even their warm biscuits are huge! My husband who eats a gluten-free diet even had a hard time keeping his paws off of those. The temptation was a real struggle!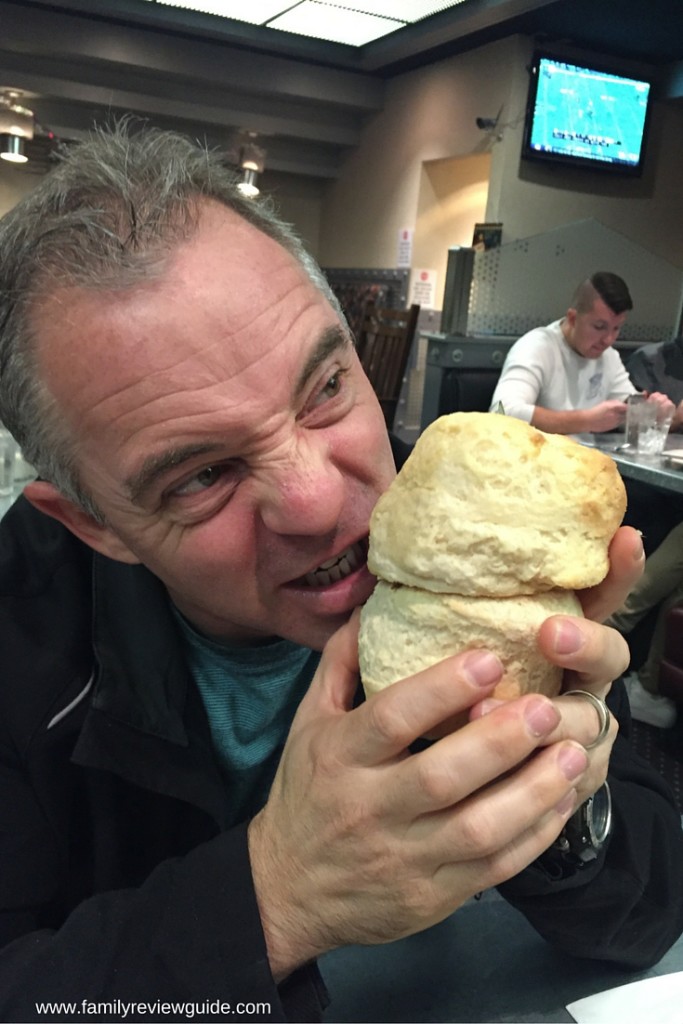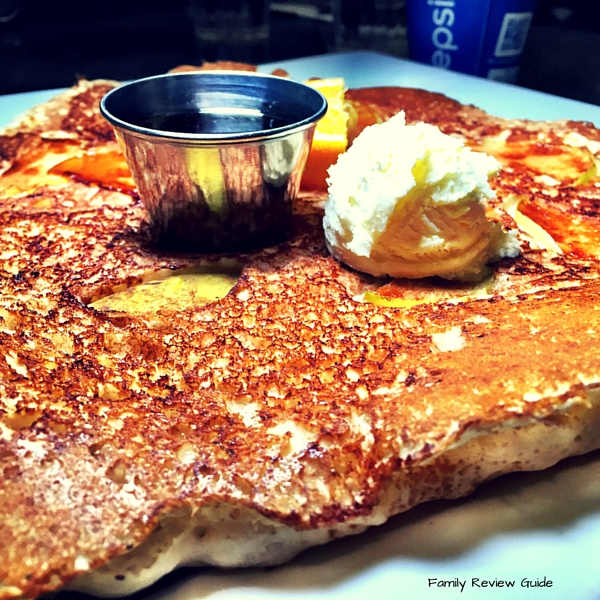 The first dish we ordered was a kids sized portion of apple cinnamon pancakes. Huge chunks of soft cinnamon apples are cooked right into the batter and if you want it even sweeter it comes with butter and maple syrup.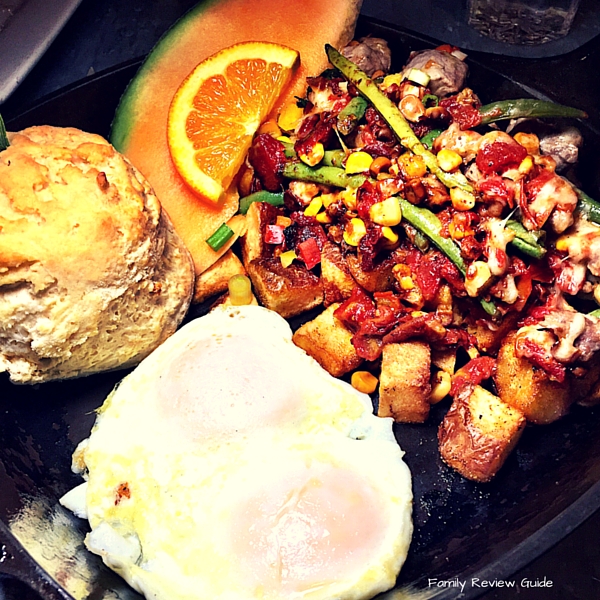 The next dish we had was a house hash with Roasted Pork Tenderloin, charred tomato, corn, baby green beans and mozzarella. It comes tossed with crispy potatoes & topped w/ 2 eggs, served with fruit and biscuit.
My favorite dish was the Roasted Chicken, garlic, onions, asparagus, and rosemary Hash. The flavors were amazing. Frankly, 2 people could share one of these hashes but with so any amazing choices on the menu, it's hard not to want to order one of your own.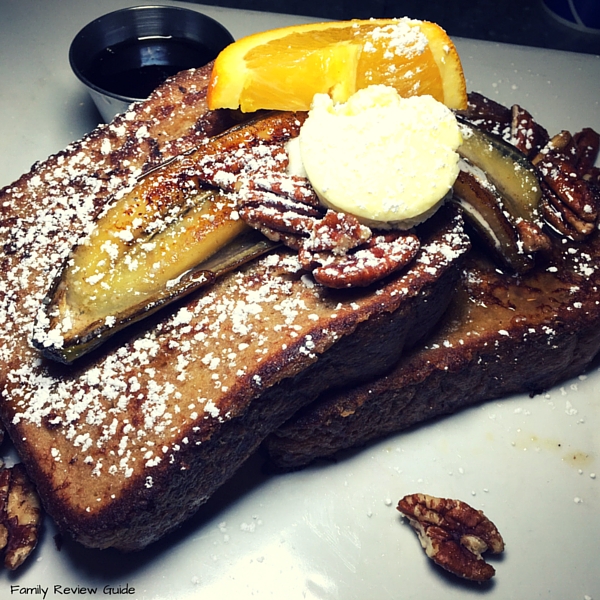 My daughter who is 5 and has the appetite of a bird devoured this powdered sugar griddle french toast. It was light and fluffy and flavorful.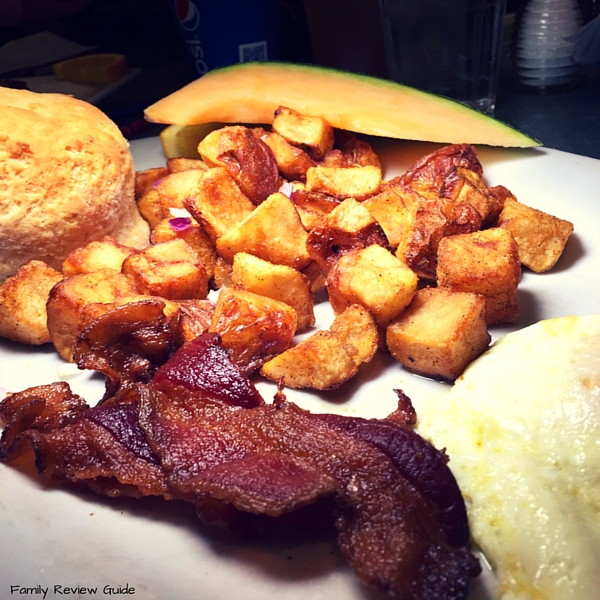 Lastly, I enjoyed a basic breakfast of eggs, bacon, and potatoes. The bacon was crispy and my eggs were cooked to perfection.  The difference between a hash and a scramble at Hash House just means that the ingredients are cooked into the eggs for a scramble and in a hash, they are served atop the eggs.
Expert Tips
Monster-size portions are available 24 hours a day
The restaurant's signature one-pound burger stuffed with bacon and mashed potatoes
Try the famous Fried Chicken Farm Benedict, seen on the Travel Channel's "Man V. Food"
Wash down your meal with a BLT Bloody Mary
Tons of award-winning breakfast and brunch items
Get Social
For more information visit Hash House a Go Go on Facebook and Twitter.